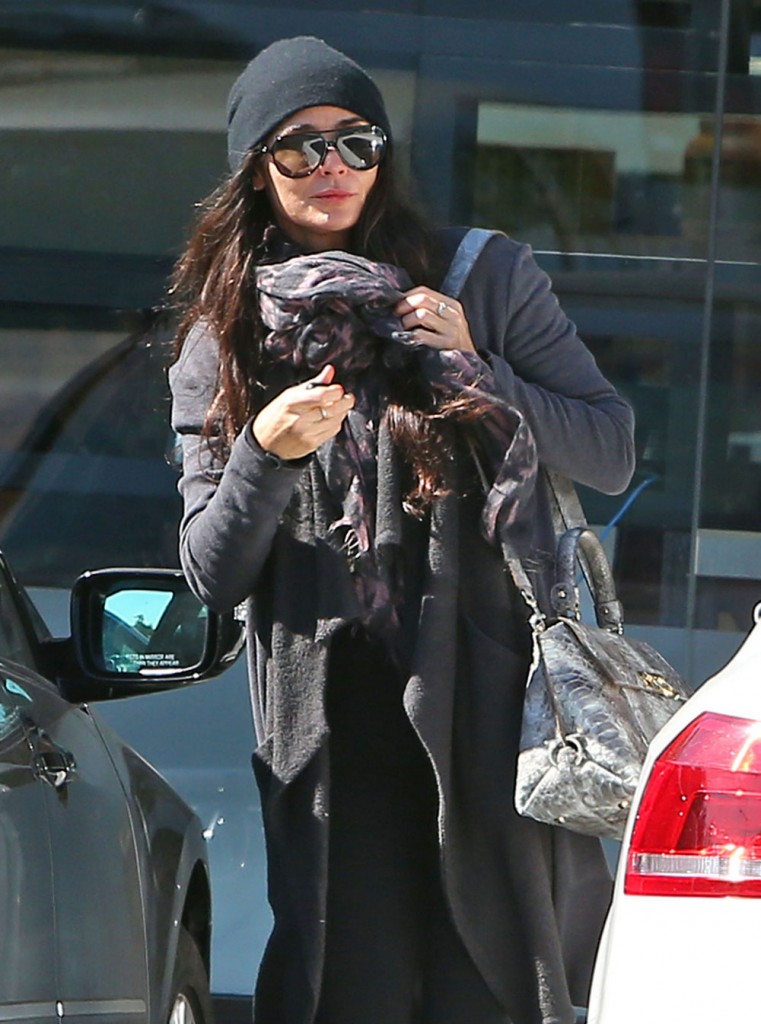 Last week we heard the news that Demi Moore had filed her own divorce papers against her estranged husband, Ashton Kutcher, and that she was planning on going for spousal support as well as legal fees. Ashton had already filed for divorce from Demi over the holidays, but apparently talks had stalled between their lawyers, prompting Demi to file separately. TMZ had a report claiming that it wasn't true that negotiations were at an impasse, and that they were moving along but Demi was still determined to stick it to cheating Ashton. TMZ's story sounded like it came from Ashton's camp, because their version had Demi as the party with the higher net worth.
Now Radar has a story that sounds like it's from Demi's perspective. Their insider acknowledges that Demi's "finances are solid" but cites her contribution to Ashton's career during their marriage. I can't argue with that point, Ashton's career did benefit quite a bit from Demi's high profile. I bet she put him in touch with plenty of industry insiders as well. Here's more:
Demi Moore is planning to hit her cheating estranged hubby, Ashton Kutcher, where it really hurts — by plundering his cold hard cash — and as the couple did not sign a prenup, the highly paid 35-year-old is pretty much at her mercy! RadarOnline.com is exclusively reporting.

"When they first got together Demi was worth a considerable amount more than Ashton, but obviously that's changed – drastically!" A source tells Radar. "Ashton is now worth at least $100 million whereas Demi's not been bringing in the big bucks for years. Ashton has his Two and a Half Men contract, which pays him a cool $20 million a year — and he's also invested in several very successful internet startups including Skype and Foursquare. Ashton also has a very successful production company and a lucrative endorsement deal with Nikon. Demi doesn't know the full extent of Ashton's finances, but trust me, she will before a divorce settlement is finally reached!"

As previously reported, last week Moore formally filed her response to Ashton's divorce papers, which he filed on December 21 of last year. And, it's evident from Moore's response that she wants Kutcher to pay! The 50-year-old is seeking spousal support from the super rich actor and wants him to foot the bill for all of her legal costs.

"Demi's finances are solid, but she took a back seat during their marriage and allowed Ashton to be the star – and big earner – of the family," the source says. "Demi believes she provided crucial guidance to Ashton that helped him get to where he is today, and she thinks it is only fair she is compensated for that now they are no longer together. She's been unhappy with the settlement talks so far because she feels that Ashton doesn't recognize the impact she had on his life."

Further spurring on Moore to go after Kutcher's finances was his extramarital affair and subsequent new relationship with Mila Kunis.

"Demi is still really p*ssed off at Ashton," a source previously told Radar.

"He humiliated her and then he treated her badly, which she didn't expect and it really made her mad. She basically wants to hurt him the way he hurt her, and this is the only way she knows how."
So Demi is going for monetary revenge I guess. I really can't argue that she didn't contribute to his career. As I mentioned last week, Ashton had done "The 70s Show," "Punk'd" and Dude, Where's My Car? before he met Demi. People paint him as some kind of Internet genius but he seems like more of a doofus who knows how to operate a computer and has a propensity to overshare. I doubt his career would have surpassed Wilmer Valderrama's if he hadn't hooked up with Demi, is what I'm saying. He's not a good actor.
However, it's not like Demi needs the money at all, she's not struggling and she's not some single mom trying to make ends meet. All her daughters are grown and likely not even talking to her. She's doing this because she's mad and still hurt. I don't blame her, but I don't feel any sympathy for her either.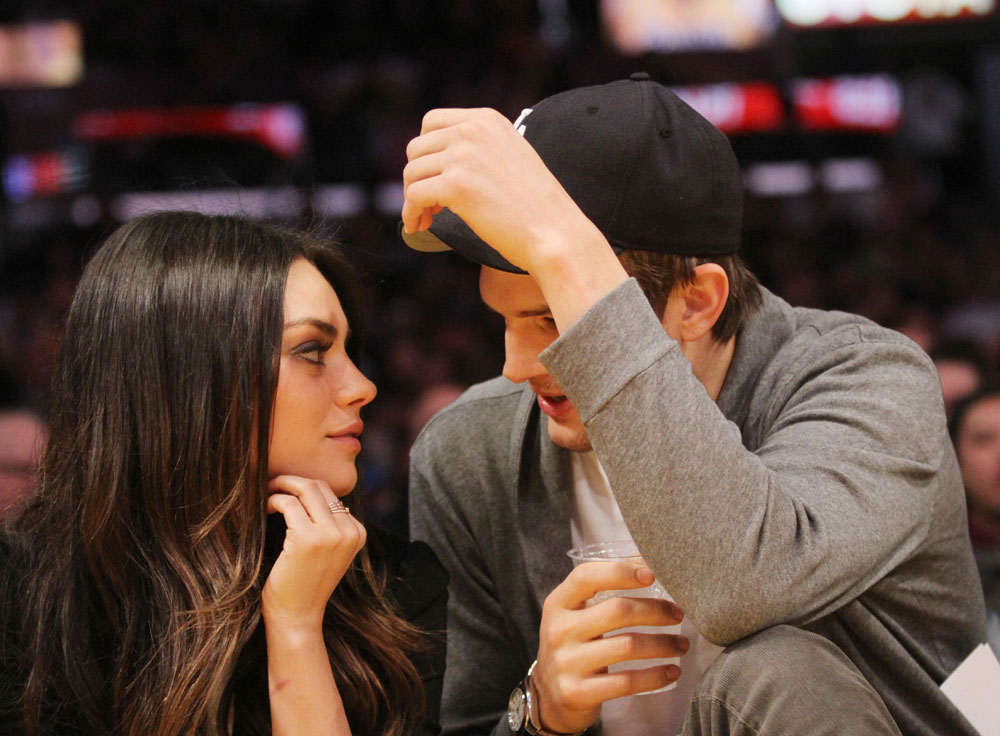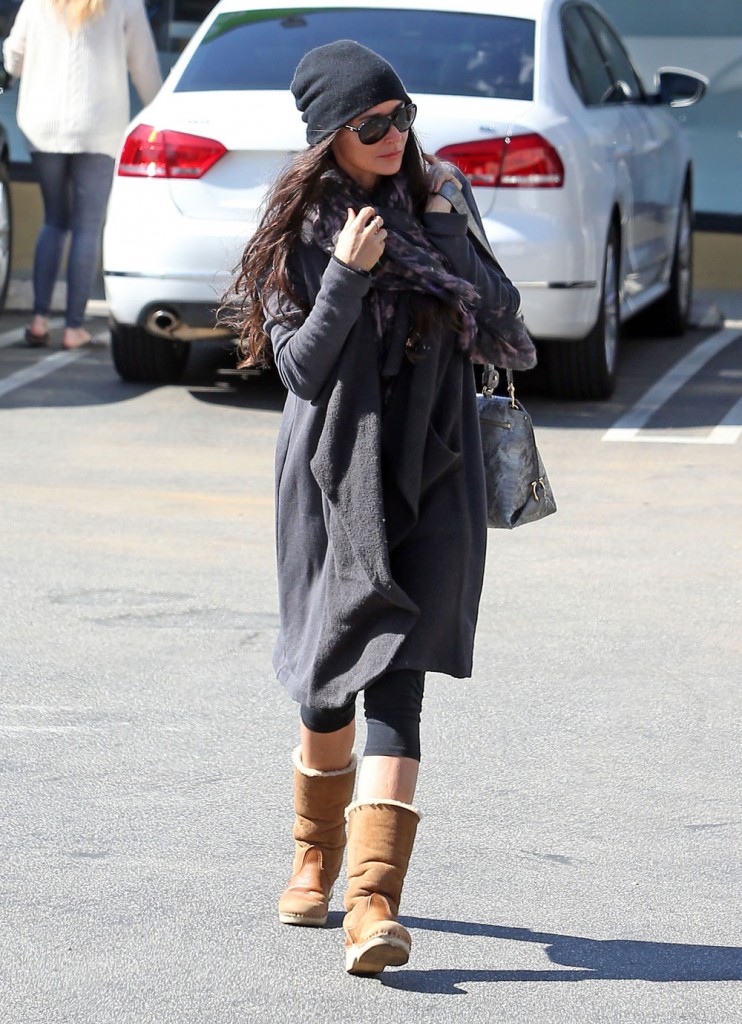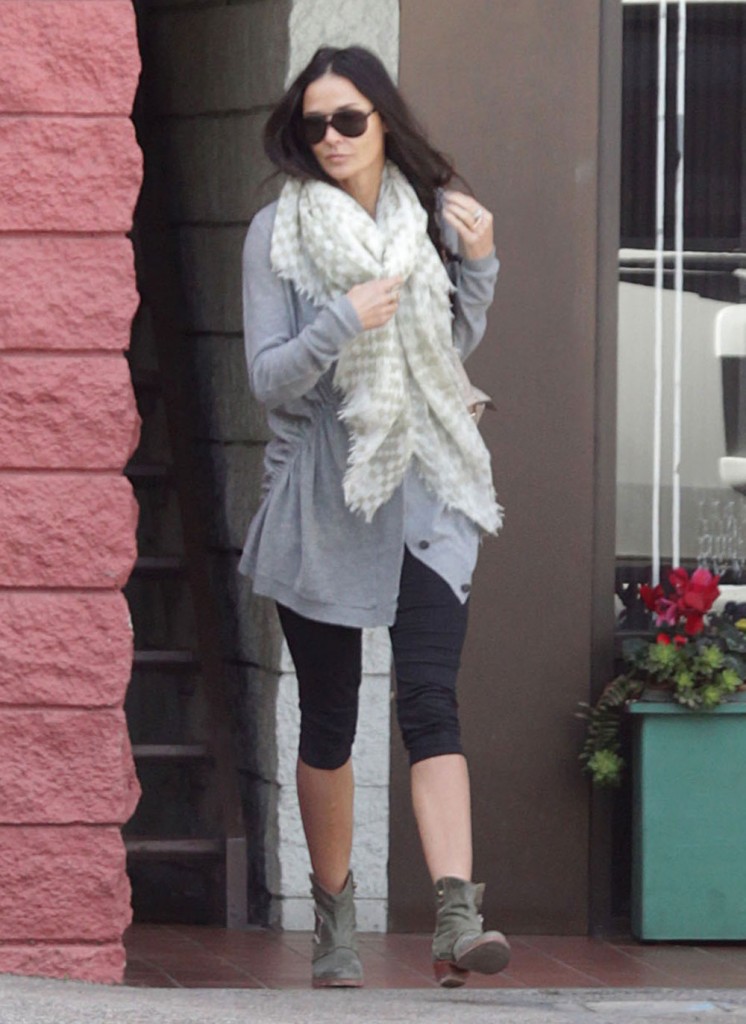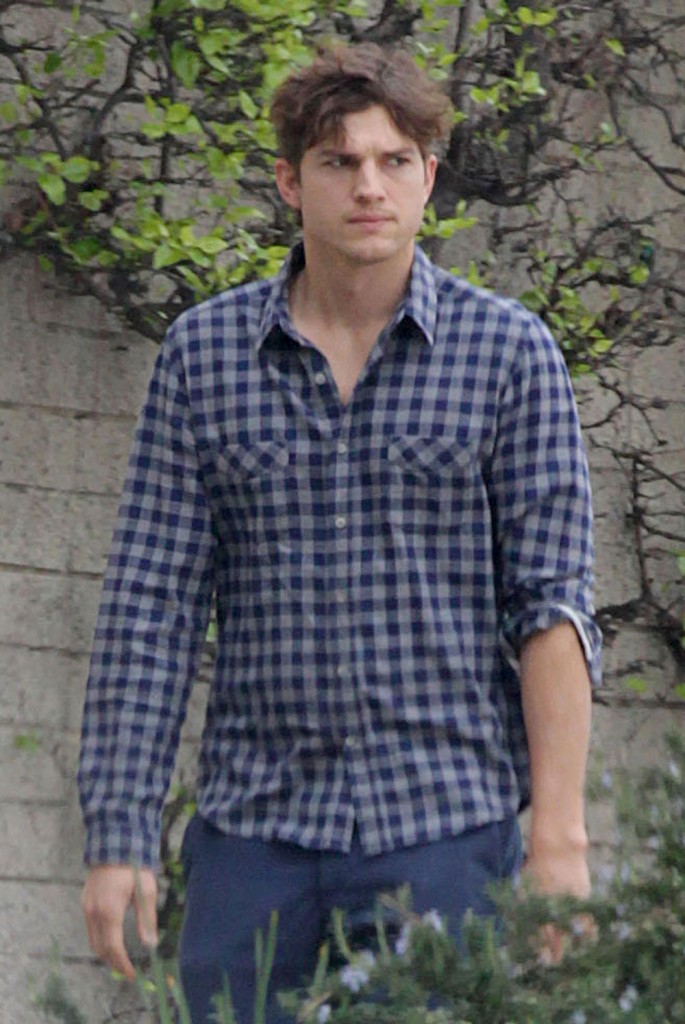 Demi is shown on 2-11-13 and 1-22-13. Credit: FameFlynet. Ashton is shown on 2-10-13 and 2-12-13. Credit: WENN.com and FameFlynet