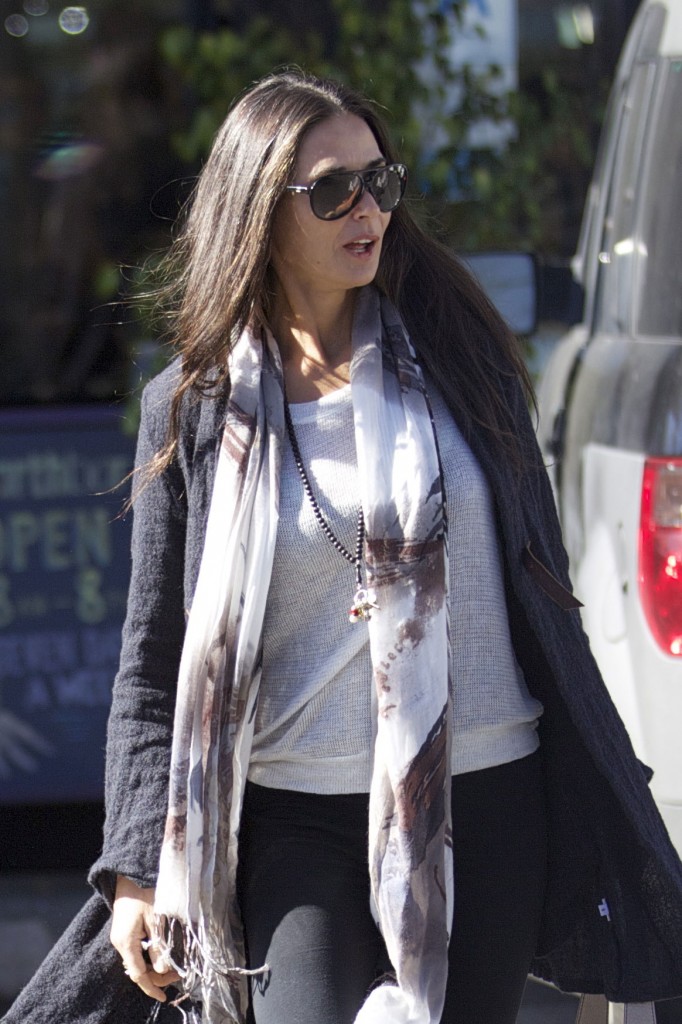 A couple of days ago, we heard that Demi Moore was frustrated that talks had stalled with Ashton in their divorce negotiations, and that Demi was planning on filing her own divorce papers. This would be over two months after Ashton filed over the holidays late last year. Apparently Demi felt that Ashton wasn't being fair with her in the financial settlement and she wanted a larger cut of his earnings during their six year marriage.
TMZ has a follow-up with details of Demi's demands, and it sounds straight from Ashton's camp. (Which is understandable since the last story we heard was probably leaked by her people.) According to TMZ, Demi wants spousal support from Ashton and a she also wants him to foot the bill for all her legal fees. They report that she is worth more than Ashton, though, and has millions socked away. Ashton is the highest paid actor on television, so I'm not sure I believe that Demi is worth more and has more saved. It's all incredibly relative when we're talking about such sick amounts of wealth though, isn't it? Here's more:
Demi Moore has filed legal docs responding to Ashton Kutcher's divorce petition … and get this — she wants spousal support and she's worth WAAAAY more than him.

Sources connected with Demi tell TMZ … "She's got money up the wazoo" and has untold millions more than Ashton. He's not asking her for spousal support, so it's surprising she's going for it.

What's more … she wants Ashton to pay HER attorney's fees.

Although there are reports that settlement negotiations have broken down, we're told it's not true — both sides are negotiating and they expect a quick resolution.

It's almost out of the question Ashton will have to pay Demi spousal support — a judge certainly would never order it.

One thing they both agree on — they both checked the box citing irreconcilable differences.
I'm of two minds about this story. The first is that Demi should STFU, grant Ashton the divorce and go on her way. You get the impression that she's doing this because she's pissed that he cheated on her and so quickly moved on to another serious, high-profile relationship. A lot of outlets are pointing out that the date of separation she cites in her divorce papers is after he cheated with that Sara Leal chick. (And told her he was separated.) She wants to make him pay, I get that, but if she doesn't need the money what's the point except to be vindictive?
Just to play devil's advocate though, a lot of women get screwed in divorce settlements. Sometimes they played pivotal roles in boosting their husband's careers and supporting them at home and they're treated like their contributions were worthless. (I'm thinking of Steve Harvey's wife in particular, she was left with almost nothing after all she did for him.) Consider this: would Ashton be as famous and popular as he is if he hadn't married Demi? He was the dude from "Punk'd" and Dude Where's My Car when he met her. Really though this is Demi Moore we're talking about. She has enough money to never work another day in her life. She wants to make Ashton as miserable as she's made herself.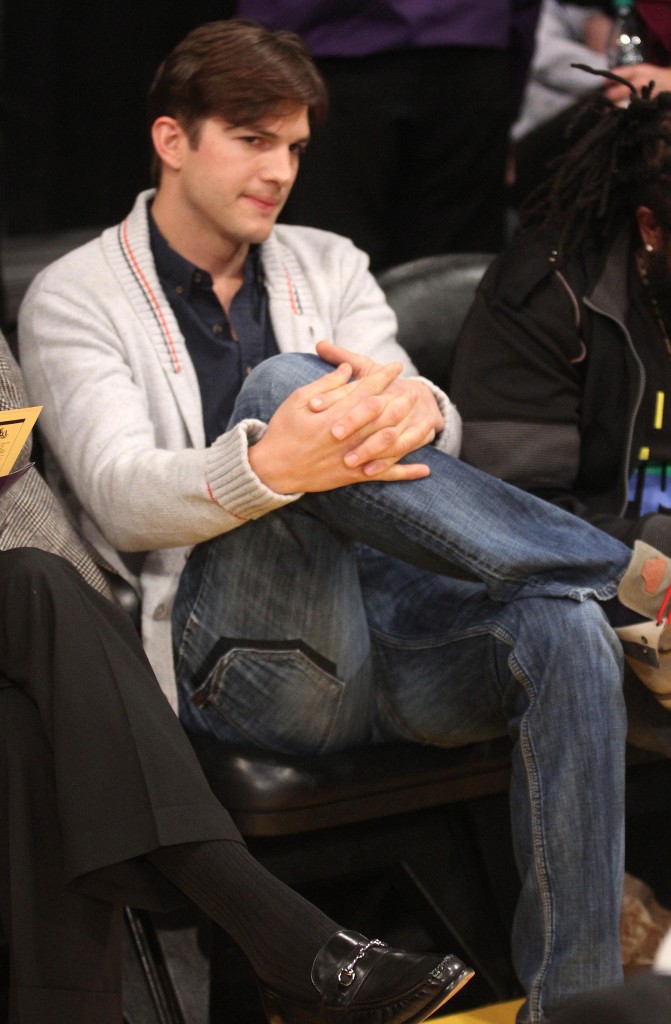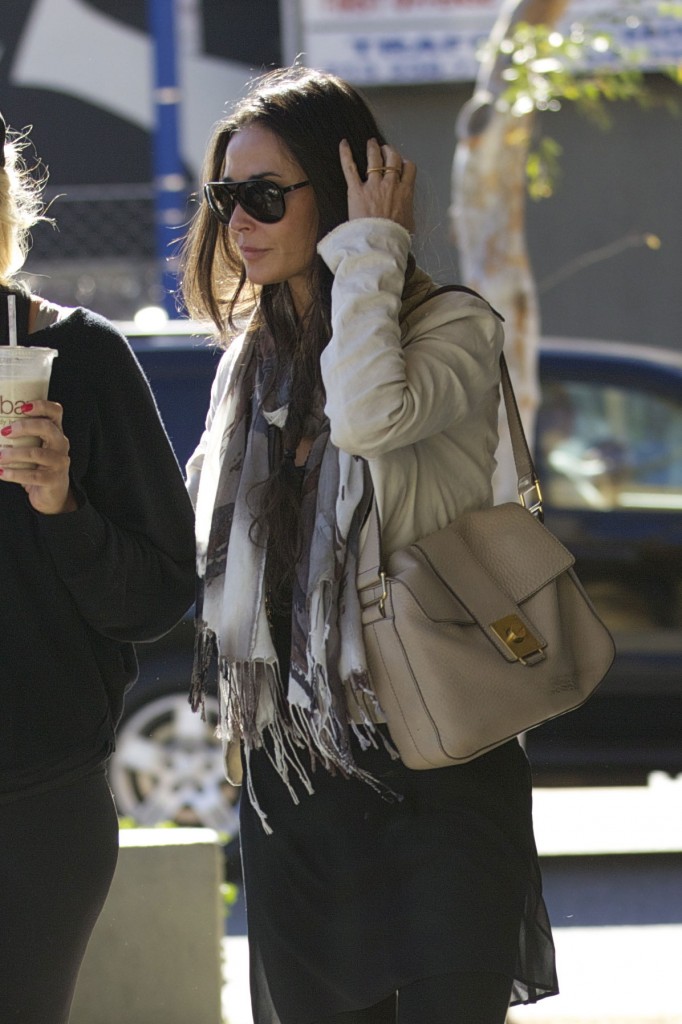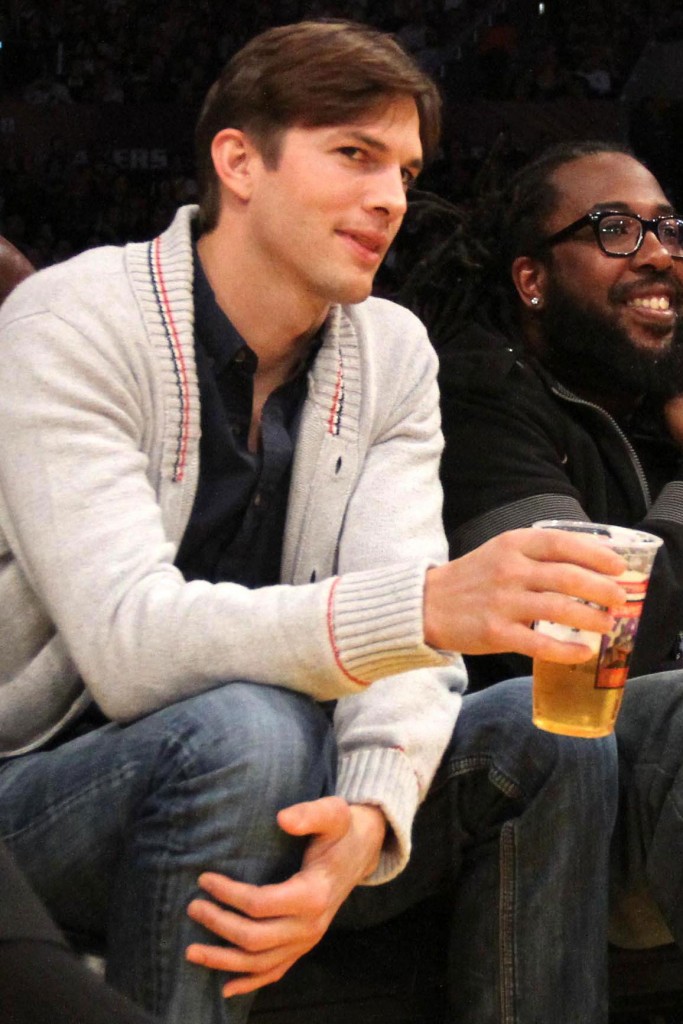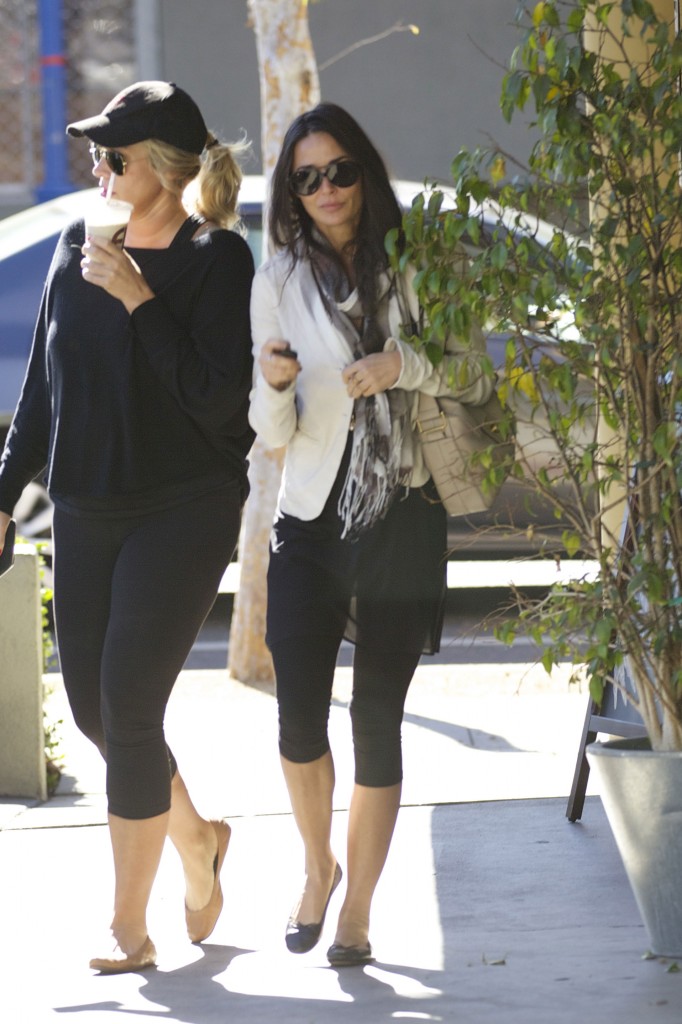 Demi is shown out in Hollywood on 1-21-13. Ashton is shown on 2-28-13 at a Laker's game. Credit: WENN.com