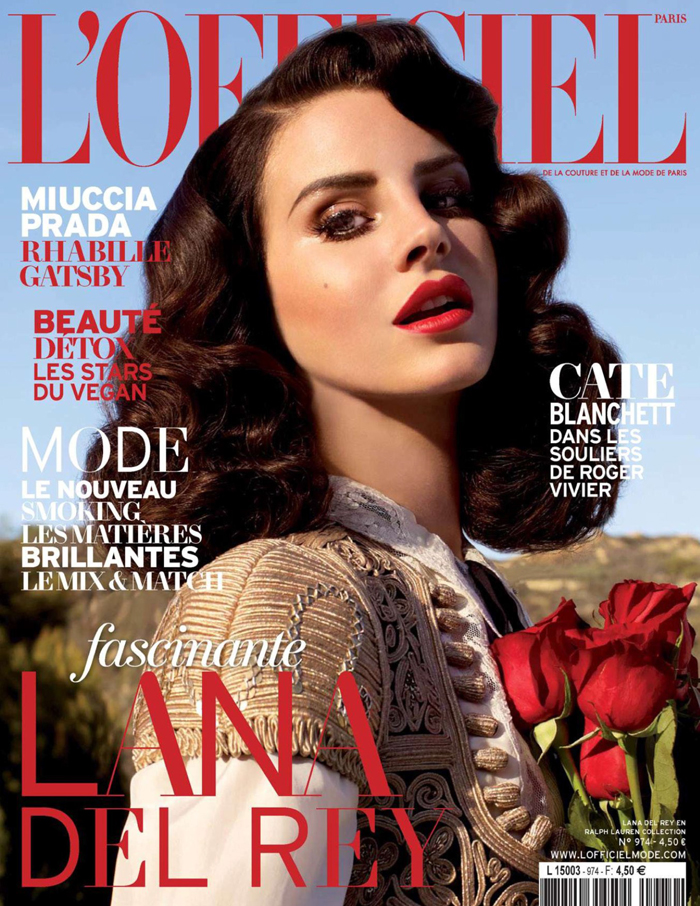 Lana del Rey covers the April issue of L'Officiel Hommes Paris, and well, at least it's better than Kim Kardashian and Kanye West's "let's get it on, baby" March cover. In recent months, Lana has attempted to fully go global in her ubiquity with turns in Tokyo Numero and Madame Figaro, not to mention last year's GQ Woman of the Year cover and Vogue UK invasion. And like those shoots, this one doesn't make much sense at all.
Of course, the editorial is strange in part because it features Lizzie Grant Lana, who is clearly trying to be a fashion chick these days, and for some reason, the magazines are indulging her every whim. If you could tell me what is going on in these two particular shots, I'd greatly appreciate it.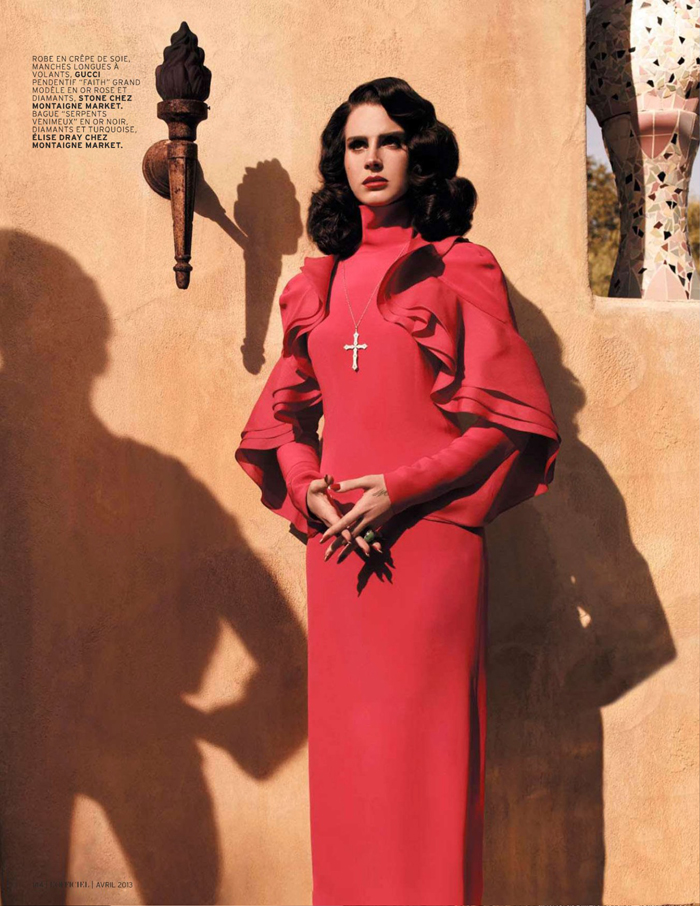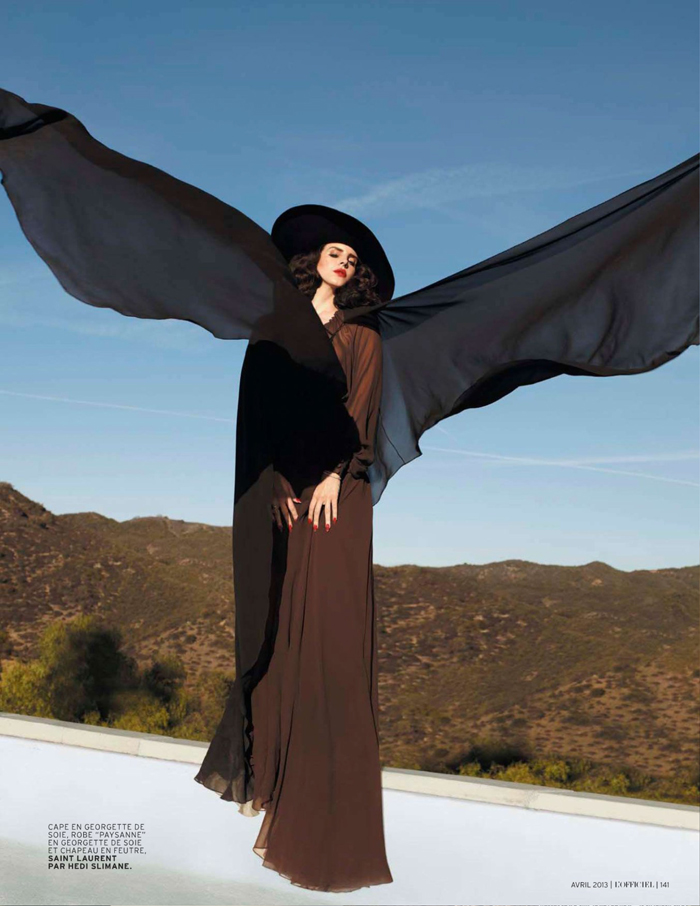 The rest of the shoot isn't nearly as weird and is actually kind of lovely albeit in a manufactured sort of way. I do realize that every pop star is manufactured in a sense, but Lana clearly went overboard during this particular incarnation of her human life. Just like Vanity Fair recently put it, "Lana Del Rey hatched fully formed from the pop incubator." Yep, that sounds about right.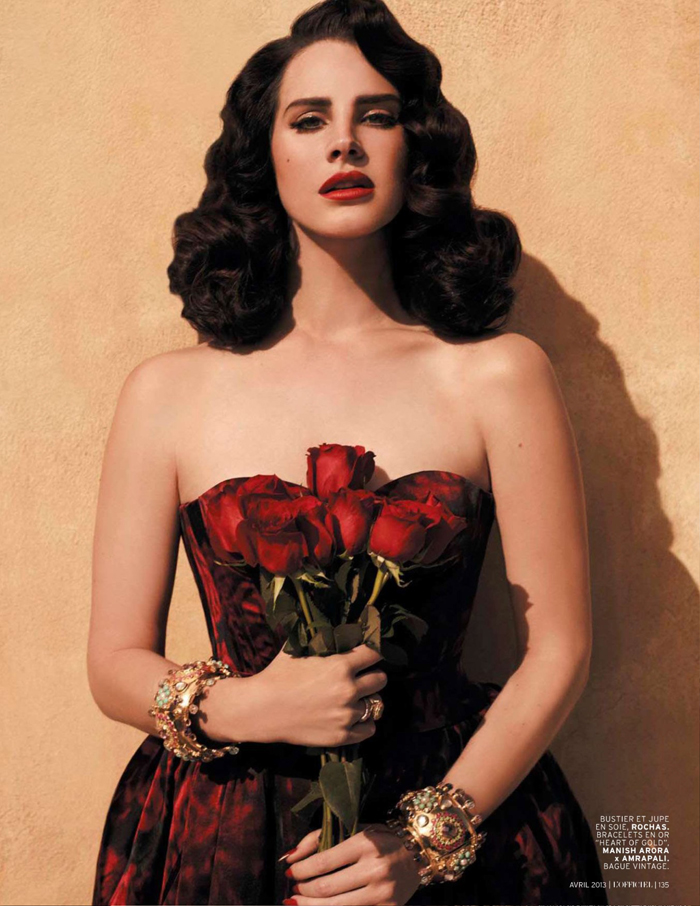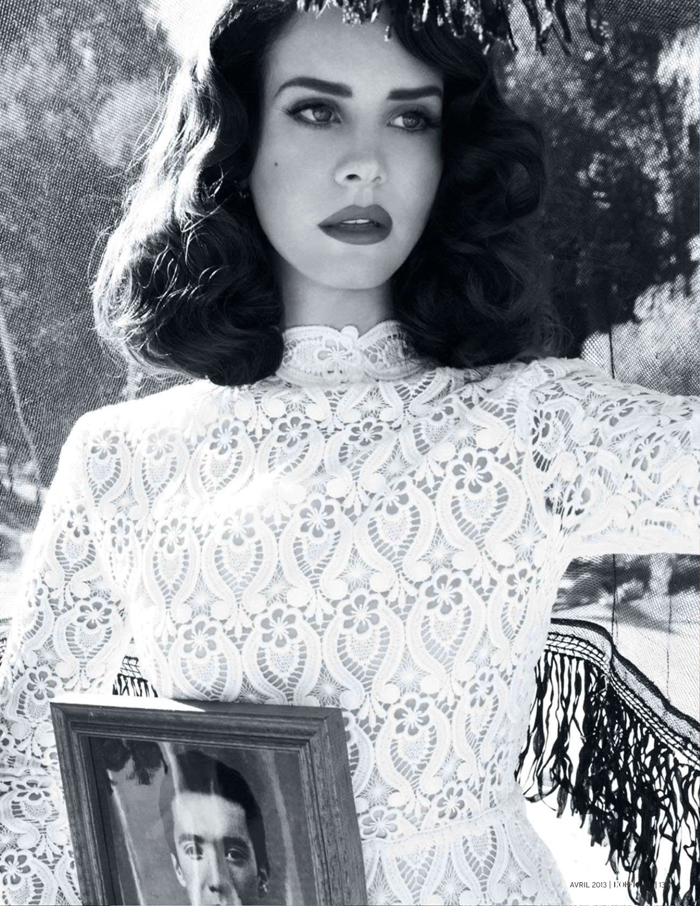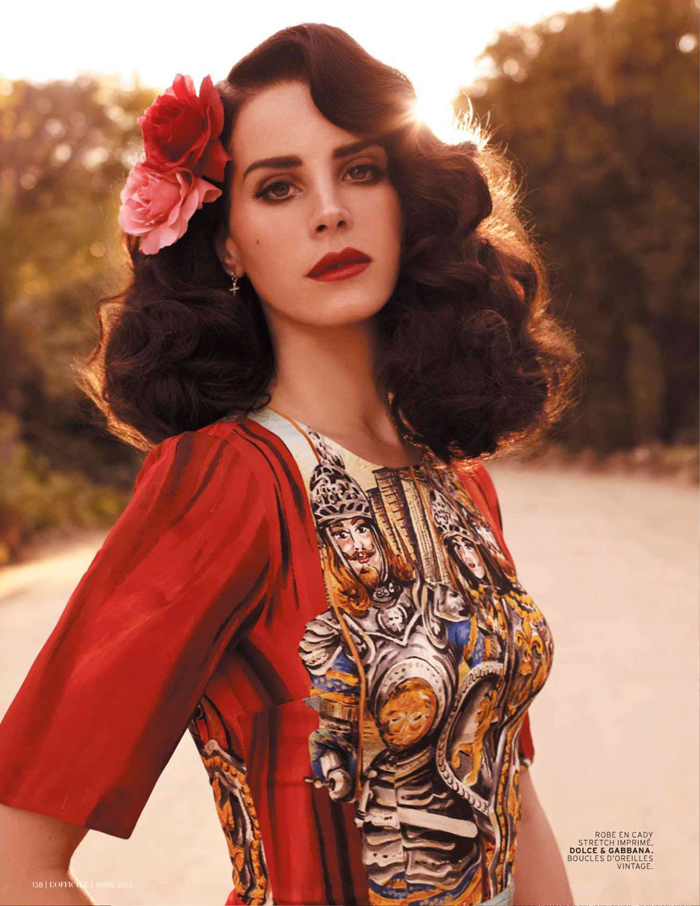 Photos courtesy of L'Officiel Paris