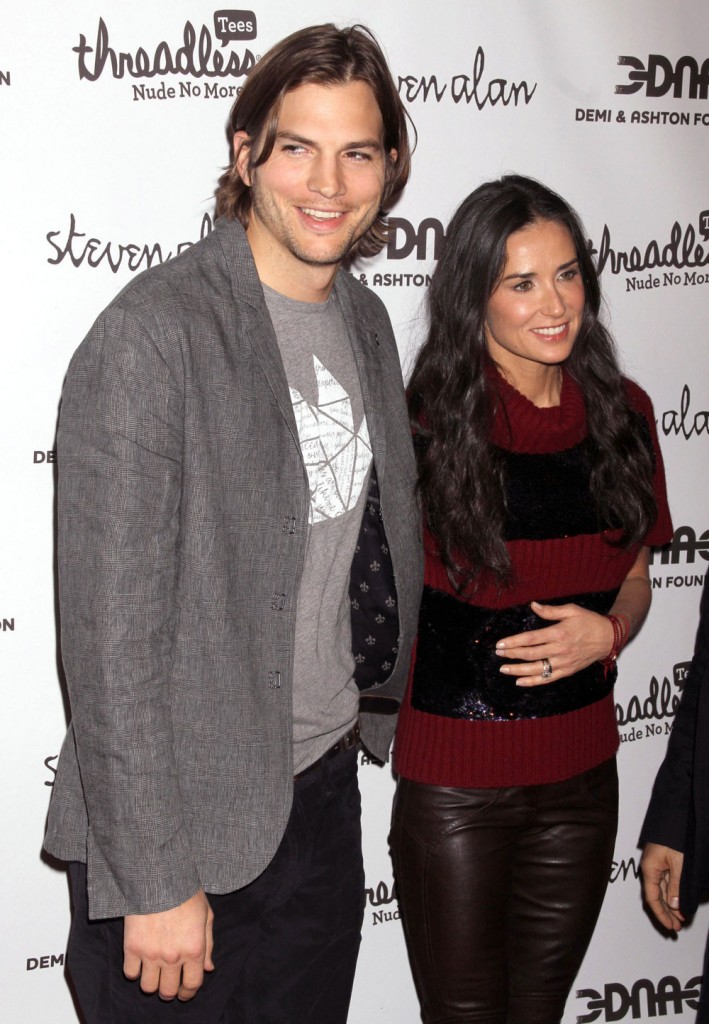 Yesterday we heard that Demi Moore is planning to go for the jugular in her divorce with Ashton Kutcher. She's filed divorce papers separately, and is firmly set on latching on to a nice chunk of Ashton's fortune – if the reports are accurate, and I believe they are. Some may argue, and this is said to be Demi's opinion, that she boosted his career to a level he would not have attained without the publicity and fame that came from marrying her. Others say that Demi is a very wealthy woman in her own right and should not be asking for things like spousal support and her lawyer's fees paid. She may not be making as much as Ashton at this point, but does she really need the money or is she out for revenge?
Radar has a follow-up that may reveal the heartache and longing behind Demi's divorce fight. She's said to have tried to conceive a baby with Ashton for years, but it just wasn't working for her and she still wonders what would have happened if it did. Demi started dating Ashton in 2003 when she was already 40 with three daughters. According to Radar, Demi believes that if only she would have been able to have another baby, Ashton wouldn't have cheated on her. I hope this isn't true.
Would a baby have saved Demi Moore and her estranged husband Ashton Kutcher's ill-fated marriage?

The heartbroken 50-year-old Ghost star believes so, and she's telling close friends that if she'd been able to have a baby with the 35-year-old Two and a Half Men actor they would still be together, a source tells RadarOnline.com exclusively.

"Demi tried for YEARS to get pregnant with Ashton," the source says.

"She was in her early 40s when they first got together, and she put her body through hell trying to have his baby."

Demi, already a mother to daughters Rumer, Scout and Tallulah Willis, desperately wanted to fulfill her much younger husband's wish for his own biological children, the source says.

"Ashton wanted a child from day one, and Demi knew he would make an amazing father after seeing how great he was with her girls," the source says. "Sadly though, time wasn't on Demi's side, and she was never able to fulfill his baby wish."

The actress now believes that the tragic situation is what led to their eventual breakup, the source says.

"Demi believes in her heart that if they had had a child together, there wouldn't be a divorce going on right now," the source says. "She thinks if there had been a baby at home Ashton wouldn't have been out partying with friends, and he wouldn't have had the chance to cheat on her."
We've seen how Demi isn't able to let go, and how she's behaved like a high school girl trying to make the guy who dumped her jealous. She seems perfectly capable of this line of faulty reasoning. I still hope she doesn't really believe that a band aid baby would have solved everything. Cheaters are going to cheat, and putting an innocent child in the middle of everything would only have hurt the kid and made it worse. Of course Demi should let go and stop wondering about this guy. She has the whole world at her feet, but all she's doing is focusing on how her youth and young lover are gone without realizing how truly great she has it. She got rid of Ashton doucheface Kutcher. That's something to celebrate, not mourn.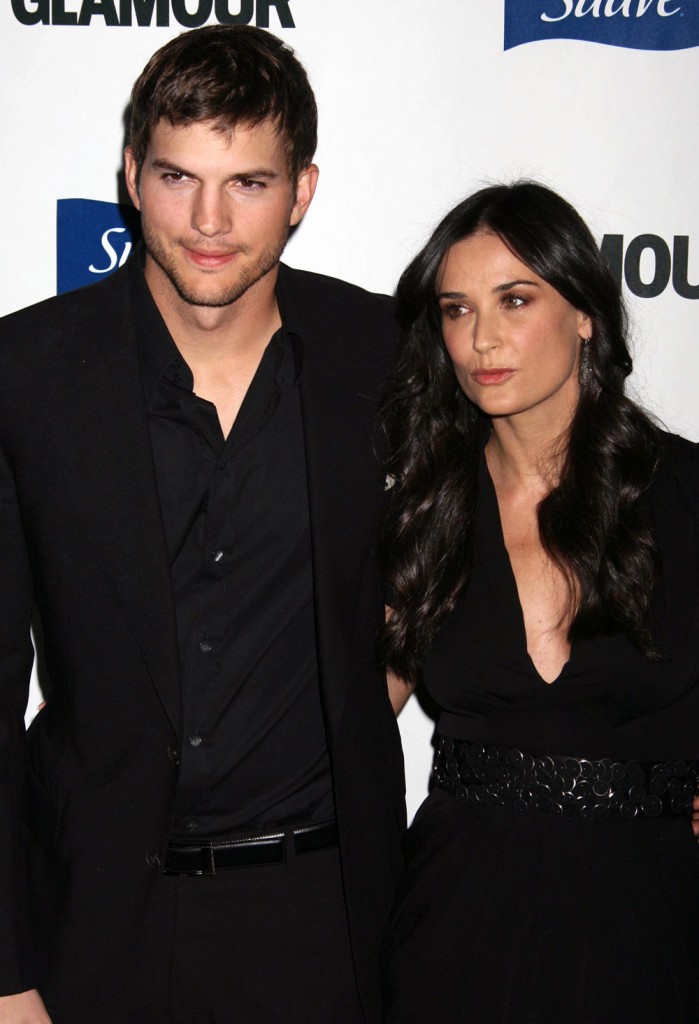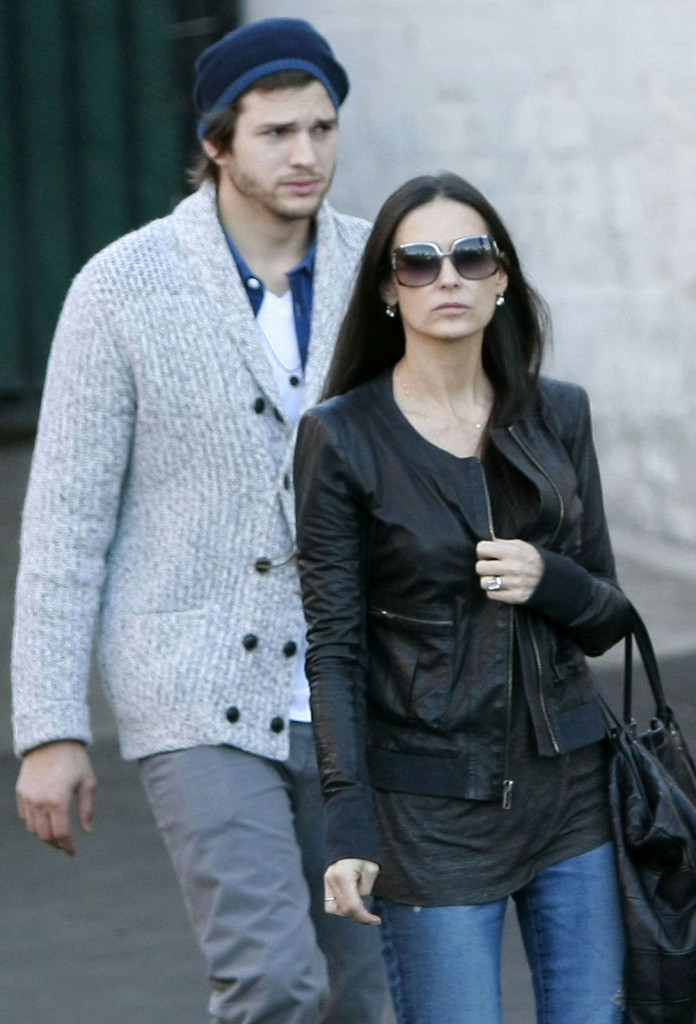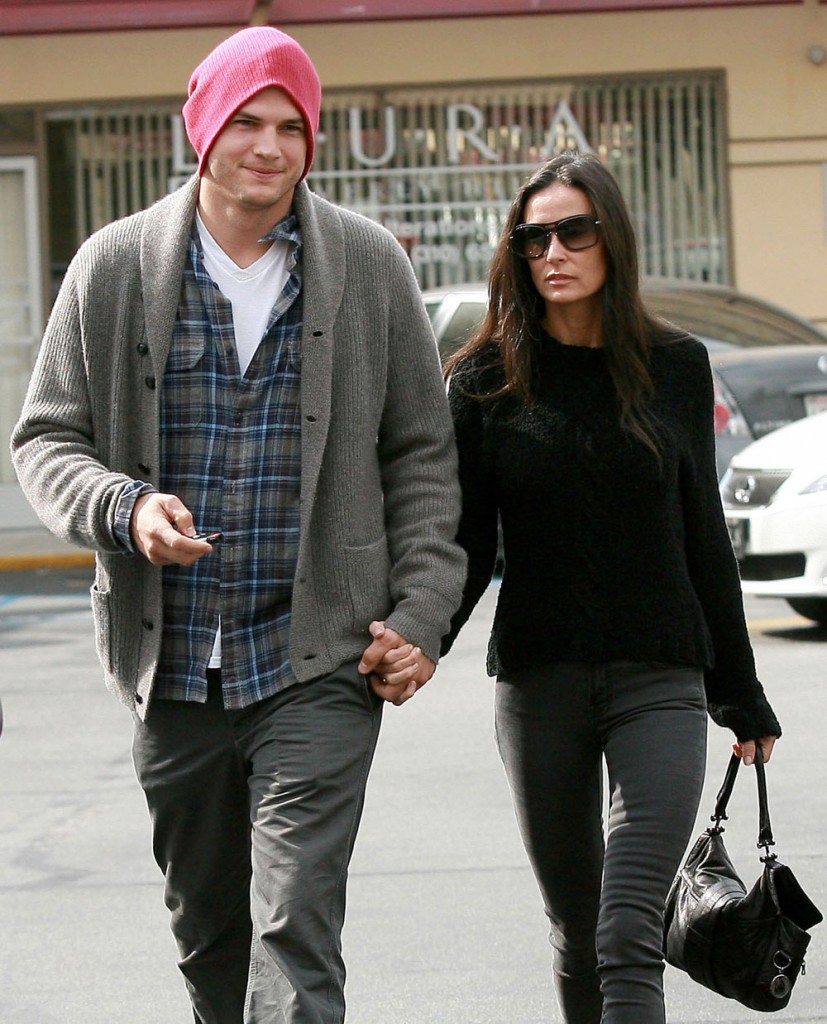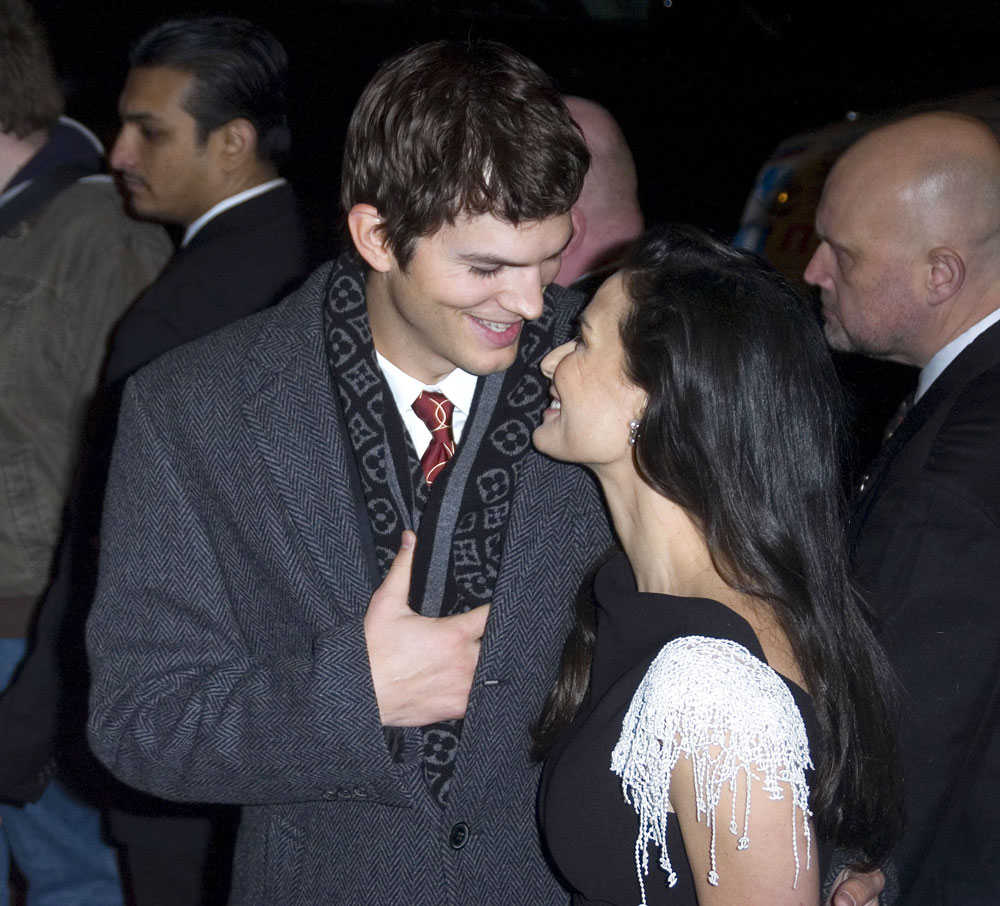 File photos of Demi and Ashton credit: FameFlynet