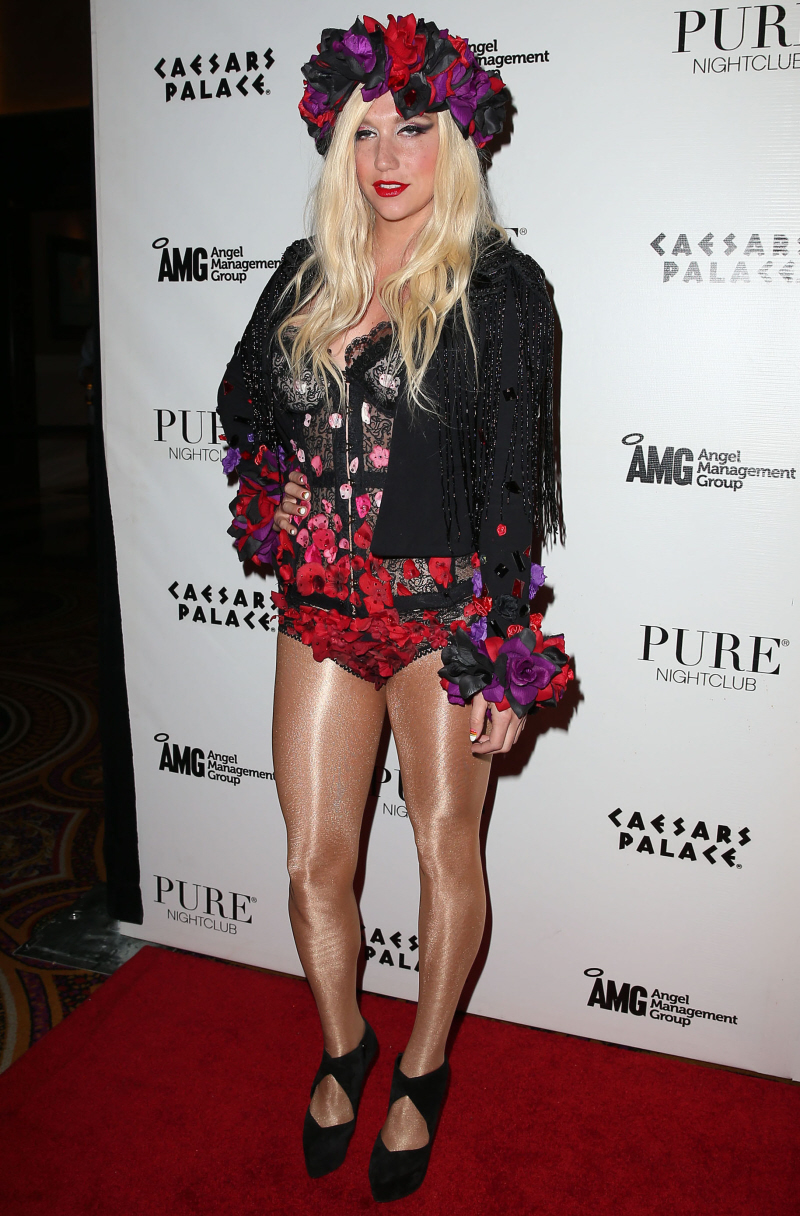 I used to be a Ke$ha apologist. I mean, I always thought she was a mess, but she seemed to own it and she seemed to be having fun and doing her own thing. She's a talented pop songwriter and a great interview… but I'm kind of over her. She's gone too far in the "look at me!!!" famewhoring and being shocking just for the sake of getting attention. Plus, Ke$ha has sort of remade herself into a sleeker, slimmer pop tart these days – she's lost weight, got some cheap-looking blonde extensions, and now she shows up pantless at Las Vegas events. What's the difference between Ke$ha and Christina Aguilera or Raccoon McPantless these days?
Anyway, these are some pics of Ke$ha last night at Pure in Vegas. Pure was celebrating its anniversary and Kesha was the big celebrity invite to the event. And this is how she walked the red carpet… in lingerie and a big flower headpiece. She looks like she's on drugs. And not just pot. She looks like she's doing some harder stuff these days. Whatever those tights are… they are not good.
Did you know Kesha is the global ambassador for The Humane Society? She made a statement recently about Europe's banning of animal-tested products, saying: "To care so deeply about the suffering of animals… demonstrates something beautiful about the human spirit. So that's why I'm writing this open letter to the global cosmetics industry, because beauty is supposed to symbolize something wonderful and pure and transformational… None of those things are true of animal testing. Animal testing is ugly – period."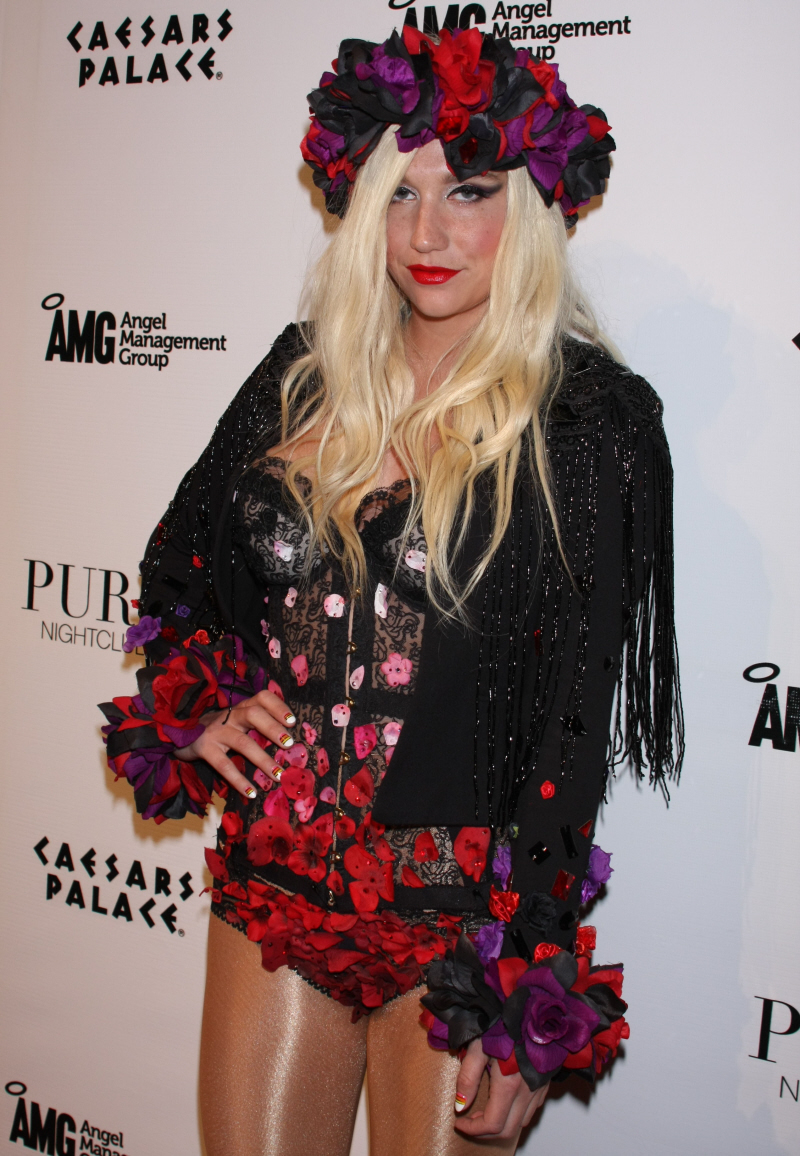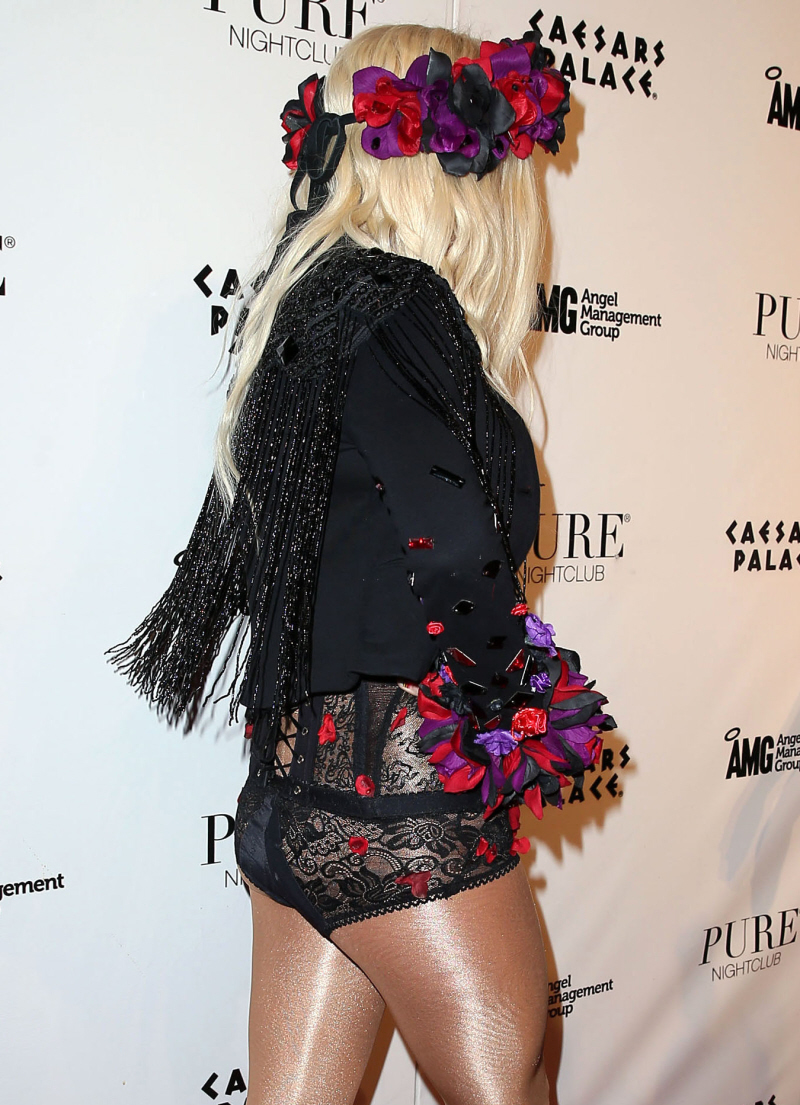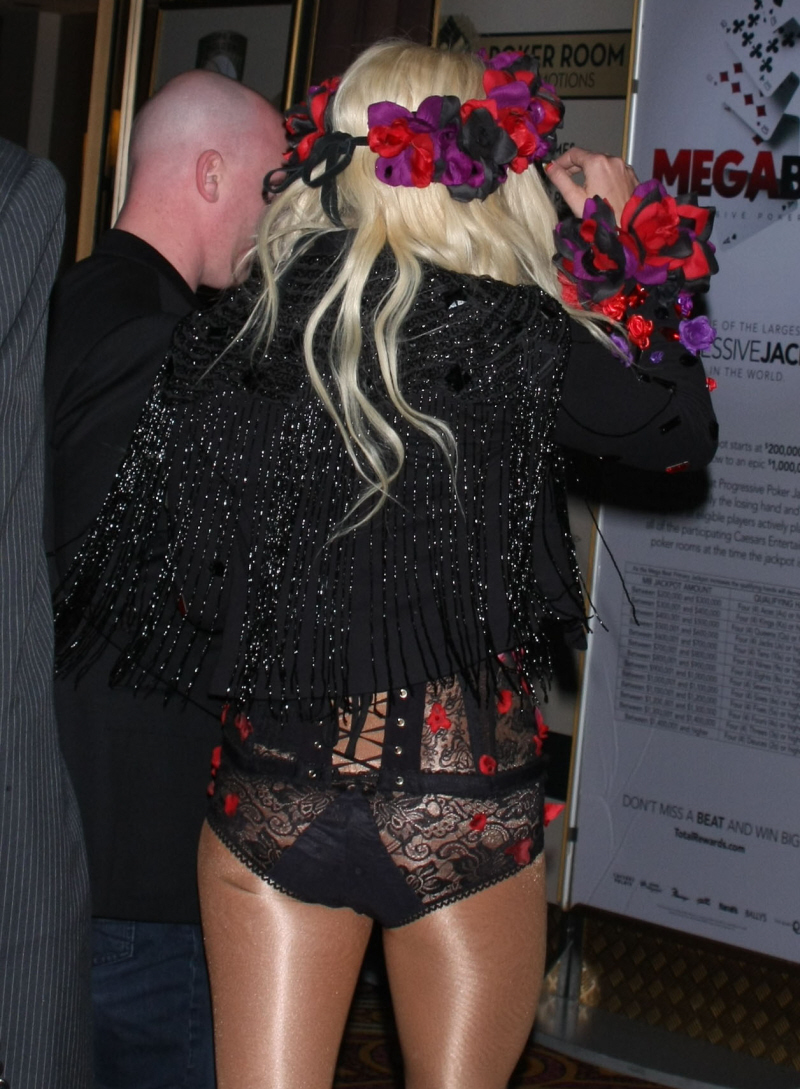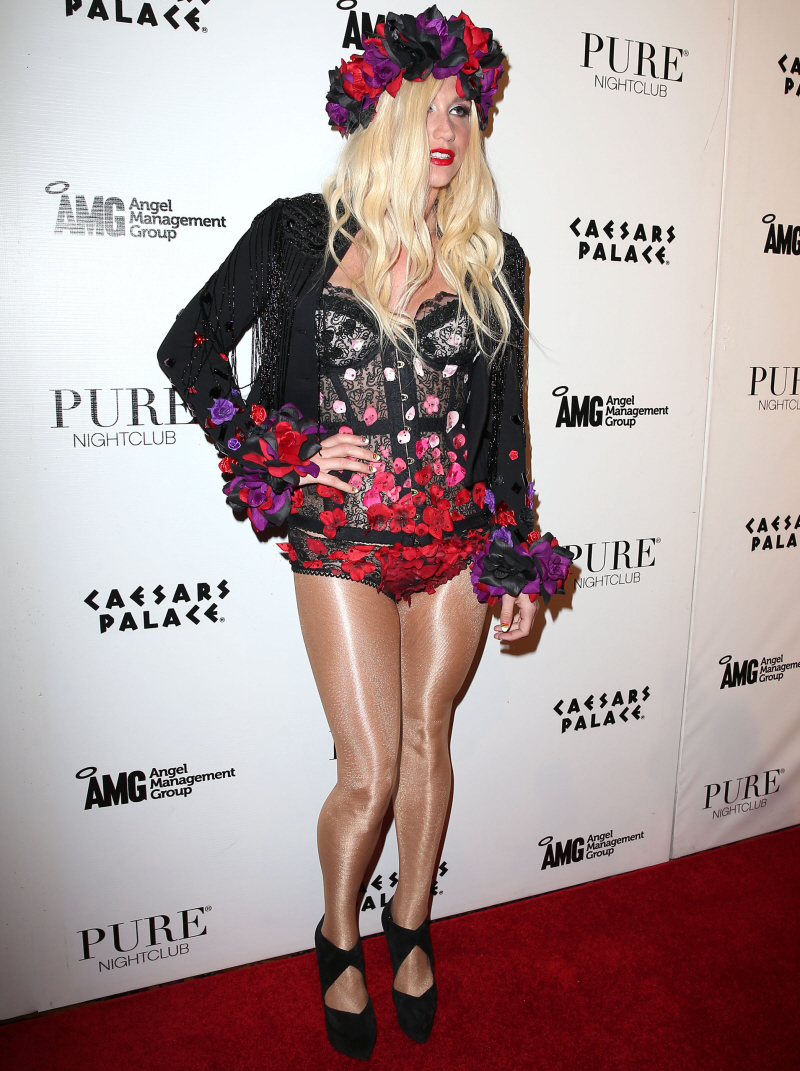 Photos courtesy of WENN.