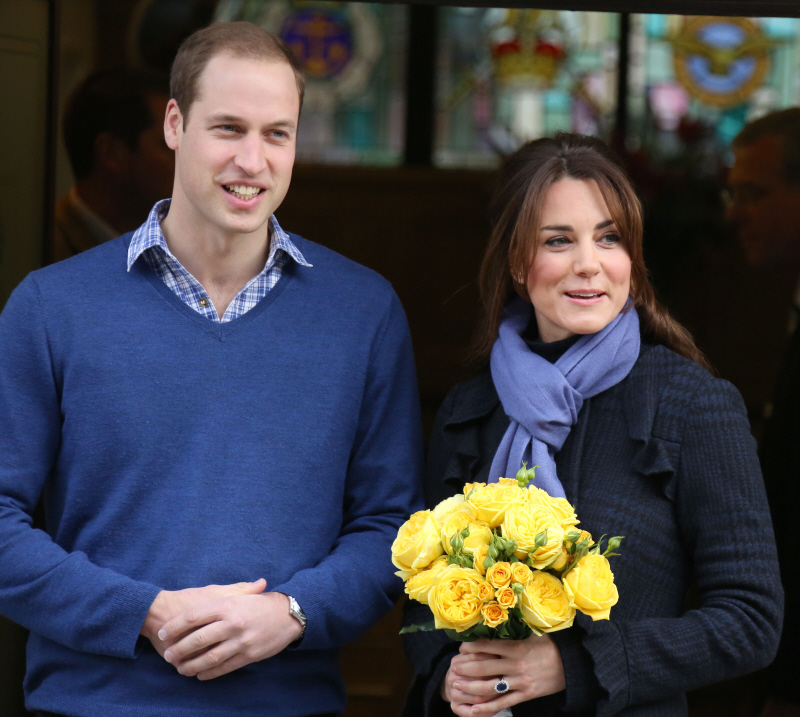 Duchess Kate covers this week's issue of Us Weekly, which is a pretty good editorial choice. I'd like to see the breakdown of cover sales, but I suspect that every American tabloid which puts Kate on the cover with a headline involving something about "pregnancy secrets" will probably be a big seller. And Us Weekly actually does have some interesting pieces of info too – and I trust Us Weekly more than the Enquirer, of course. There's a solid possibility that this stuff is true!
Ever since Kate Middleton dropped a hint that she was expecting a baby girl, people have been speculating which name has been chosen for the new heir to the throne. According to a new report, Kate and her husband Prince William already have their picked her name picked out — but did Diana make the cut?

Kate and William, who have yet to publicly announce the gender of their baby, have referred to the royal baby as their "little grape." But with increasing speculation that the royal baby is a girl — Kate hinted she was having a daughter on March 5 at an appearance — an insider has revealed the name they have selected!

The name of their little girl will be (drumroll please…)

Elizabeth Diana Carole, in honor of William's grandmother Queen Elizabeth! The middle names will also be in tribute of their parents, William's late mother Princess Diana, and Kate's mom Carole. Carole is also the Latin variation of the name Charles, and Elizabeth is Kate's mom's middle name!

While many speculated that the couple would name their baby in honor of Princess Diana, Elizabeth resonates with the both William and Kate more, since the name also runs in Kate's family. Plus, Queen Elizabeth hadn't been a huge fan of Lady Diana when she was in the royal family — and the royal couple can honor the Queen, since their baby (boy or girl) will be the next heir to the throne.

Queen Elizabeth has welcomed not only the Duchess, but also her parents into the royal family with open arms, and what better way to show respect than with the royal baby carrying her name!
Elizabeth Diana Carole? Isn't that what I said MONTH AND MONTHS ago? That is such a boring choice. I mean, obviously all three names have significance to William and Kate, but are they seriously not going to mix it up at all? Not even throw in one unexpected name? But… I like the idea of Elizabeth for the first name, mostly because it invites so many nicknames. She can be Liz, Beth, Lizzie, Liza, Betty, Eliza, or the Queen's own nickname, Lilibet. Lizzie Wales is adorable. Eliza Wales is cute too. And OF COURSE "Carole" was in the mix too. And I'm so happy that they're not considering Diana for the first name. Please don't let them use Diana as the first name. That's too much history and too many expectations to give to a child.
Of course, this could all be moot. It might be a boy because I'm not entirely convinced that Kate "slipped" and insinuated that she's having a girl. I think a boy's name will include Phillip, Henry, Michael and Charles, but they might go for a first name that hasn't been used in a while. Like George, Edward or Arthur. Teddy Wales? How cute is that?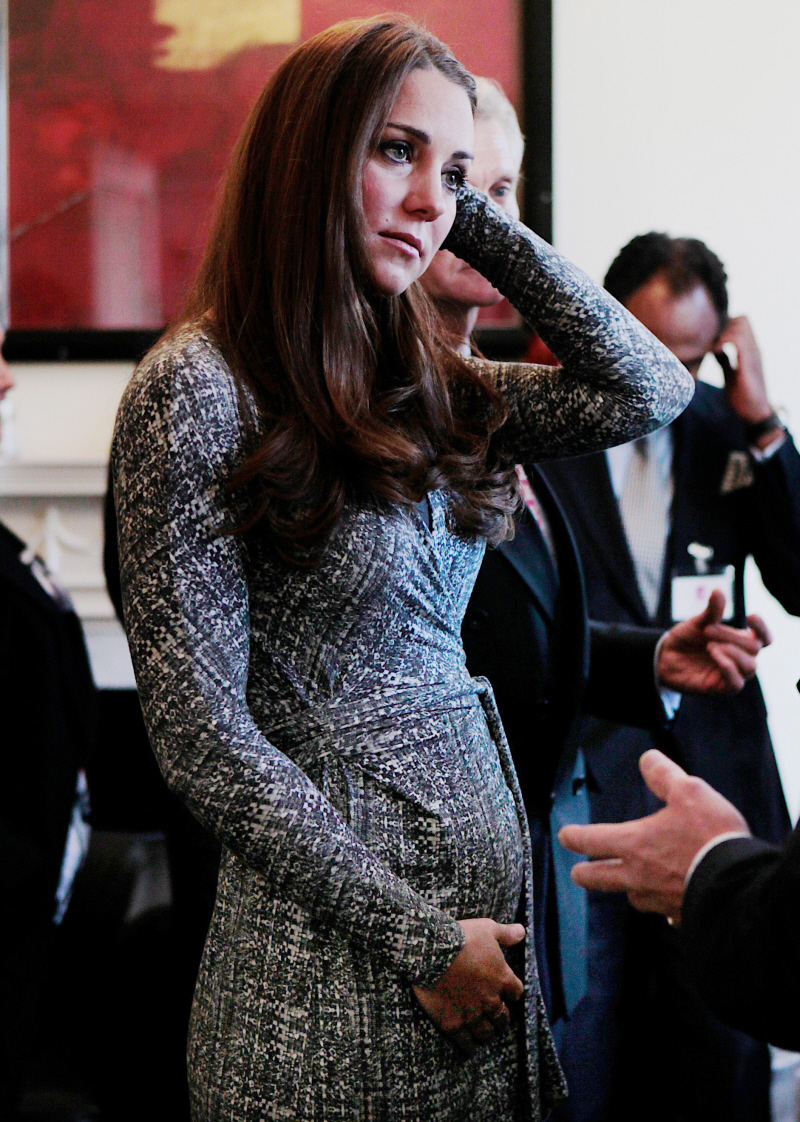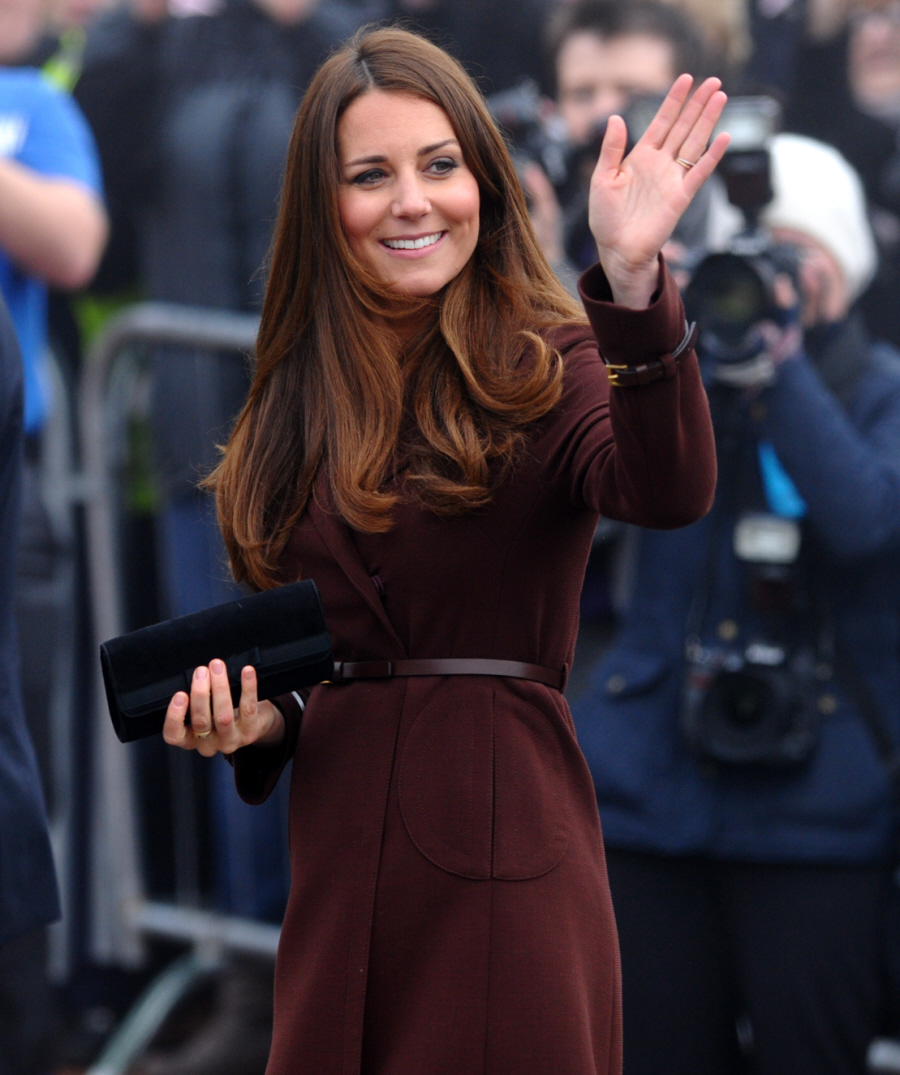 Photos courtesy of WENN.