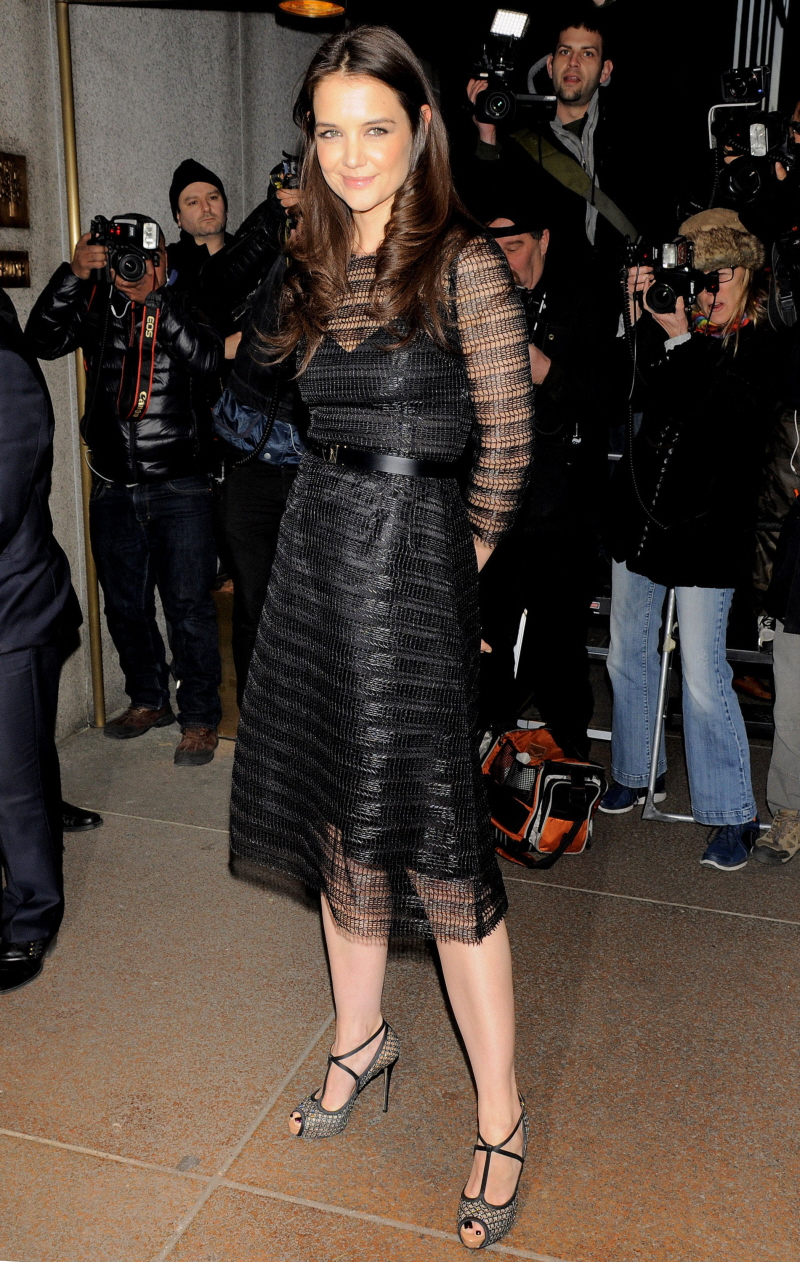 Here are some photos of Katie Holmes outside of the New York Observer 25th Anniversary Party at The Four Seasons in NYC last night. Katie is wearing Dolce & Gabbana, and I love everything about how she looks – her hair, her makeup, the dress – except for the shoes. The shoes are unfortunate. I think simple black pumps or heels would have been better, right? But I won't let that distract me from how great she looks overall. I want Katie to do well – and while I think she's enjoying her single-mom life in Manhattan, I am worried about her career. Maybe her new career path is a variety of side-projects. Maybe it's on Broadway (doubt it). Maybe it's on TV (please!). Anyway, Us Weekly had a recent update on the state of Katie, Suri and yes, even Tom Cruise.
TomKat is happily divorced. Tom Cruise and Katie Holmes' good friend Adam Shankman told Us Weekly Sunday, March 10 that the exes and coparents are doing very well after finalizing their headline-grabbing divorce last summer. Us chatted with the Shankman, 48, at the John Varvatos 10th Annual Stuart House Benefit in West Hollywood about his separated pals.

"They are incredibly happy," the Rock of Ages director said. "I've just been emailing with him. He's coming back. He's shooting [All You Need Is Kill] in London and seems as happy as a clam. I know he sees his daughter," Shankman explained of Cruise's 6-year-old daughter Suri with Holmes, who filed for divorce last June after five years of marriage. (The duo finalized their divorce in July.)

"Katie seems really happy," he added of the actress, who served as a guest judge with him on So You Think You Can Dance. "You just fight through all the noise. And it's noisy!"

Late last month, E! News reported that Cruise, 50, enjoyed some father-daughter time with Suri in London, where he has been filming All You Need Is Kill.

"She spent five days with him," a source told E! News. "He has been working quite long hours on the set, but he was able to have some time off to be with her. They had a really lovely time."

While Cruise is working, Suri spends her time with Holmes, 34, in NYC. On Monday, the mother-daughter duo were spotted heading to Suri's tennis lessons.

Holmes has also been focused on her career since separating from Cruise. The former Dawson's Creek star returned to the Broadway stage in Dead Accounts and debuted her Holmes & Yang clothing line at NYC's Fashion Week last September.
It's weird that Tom's friends are being sent out to talk about how much time Tom spends with Suri, right? He literally didn't see his daughter for like six months, which proved an alternate theory of Katie's – that Tom wasn't simply rolling with Xenu, but that he was and is a crazy workaholic who puts his career ahead of his family. Katie played it brilliantly, didn't she? And looking gorgeous is the best revenge! Looking good and money. Money is a good revenge too.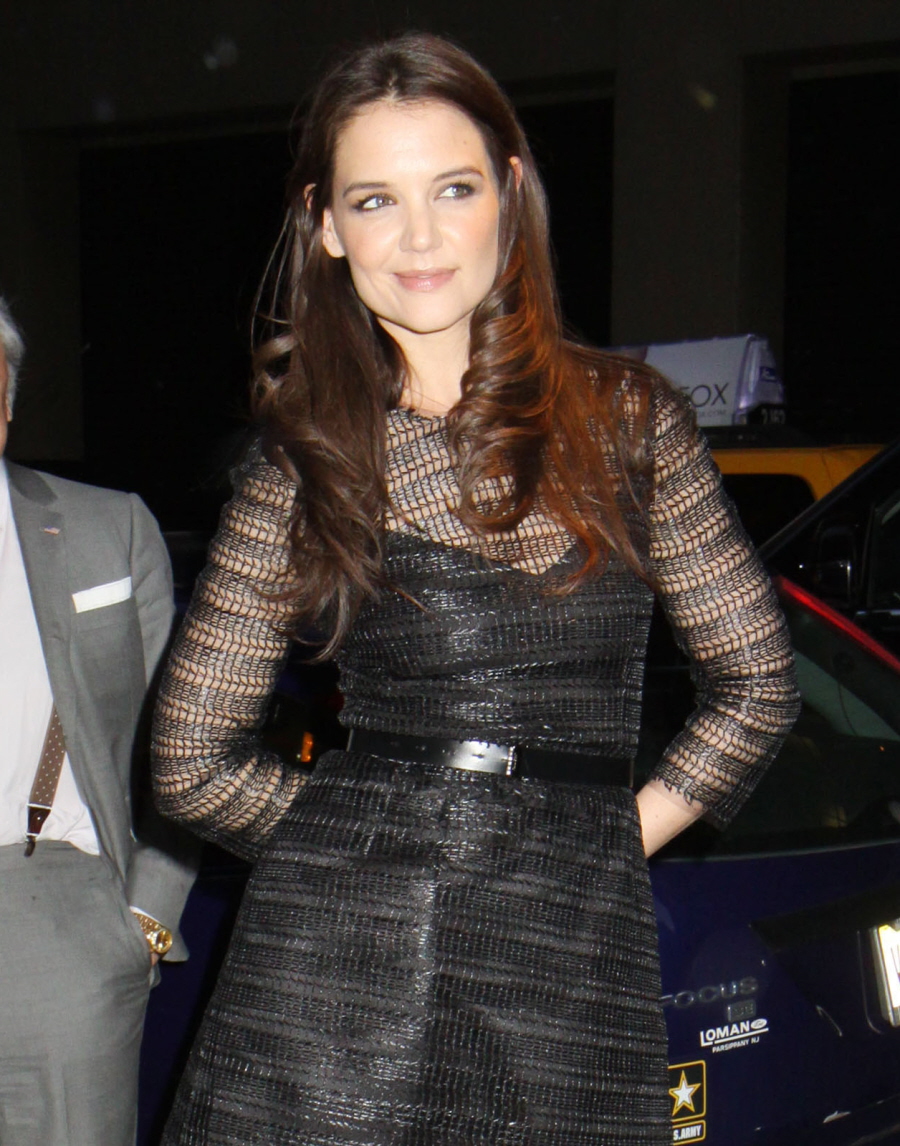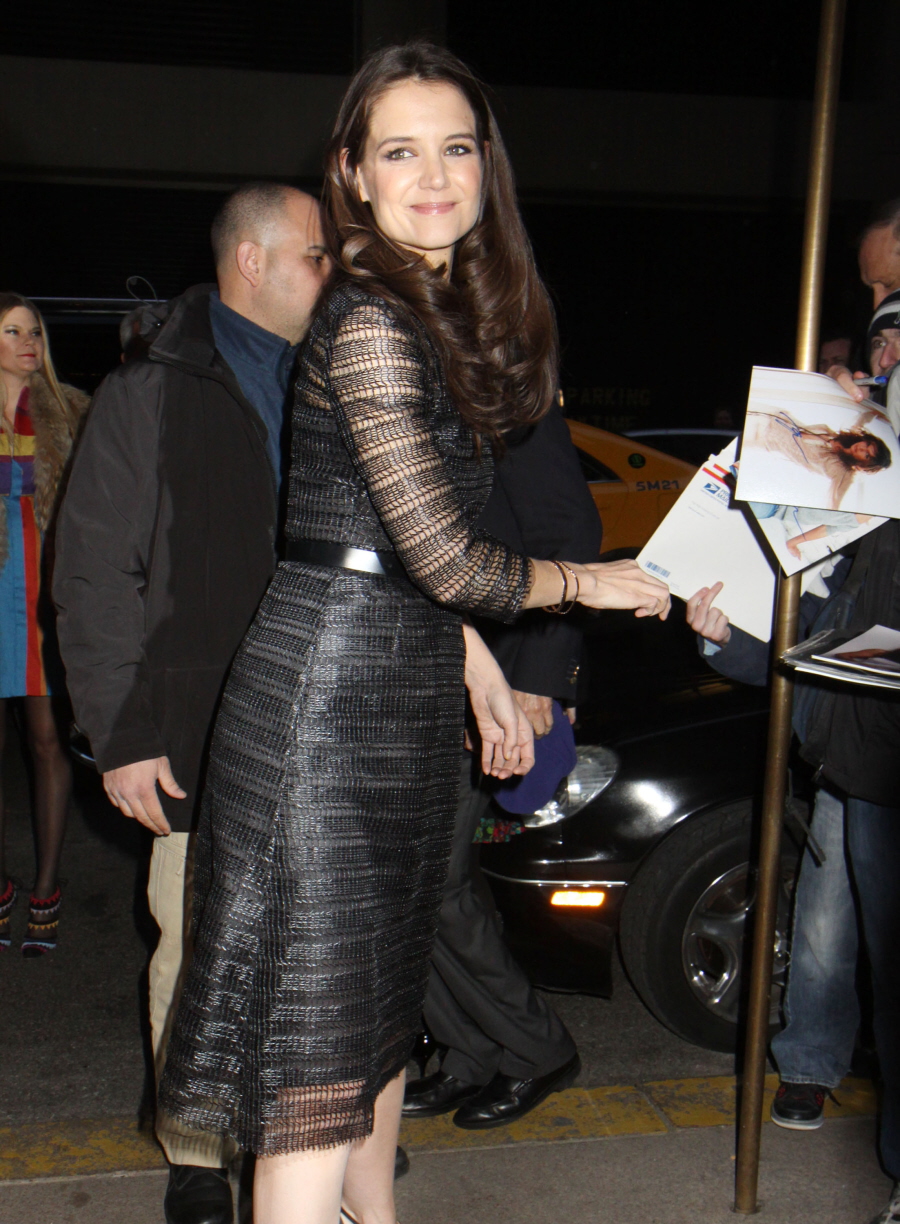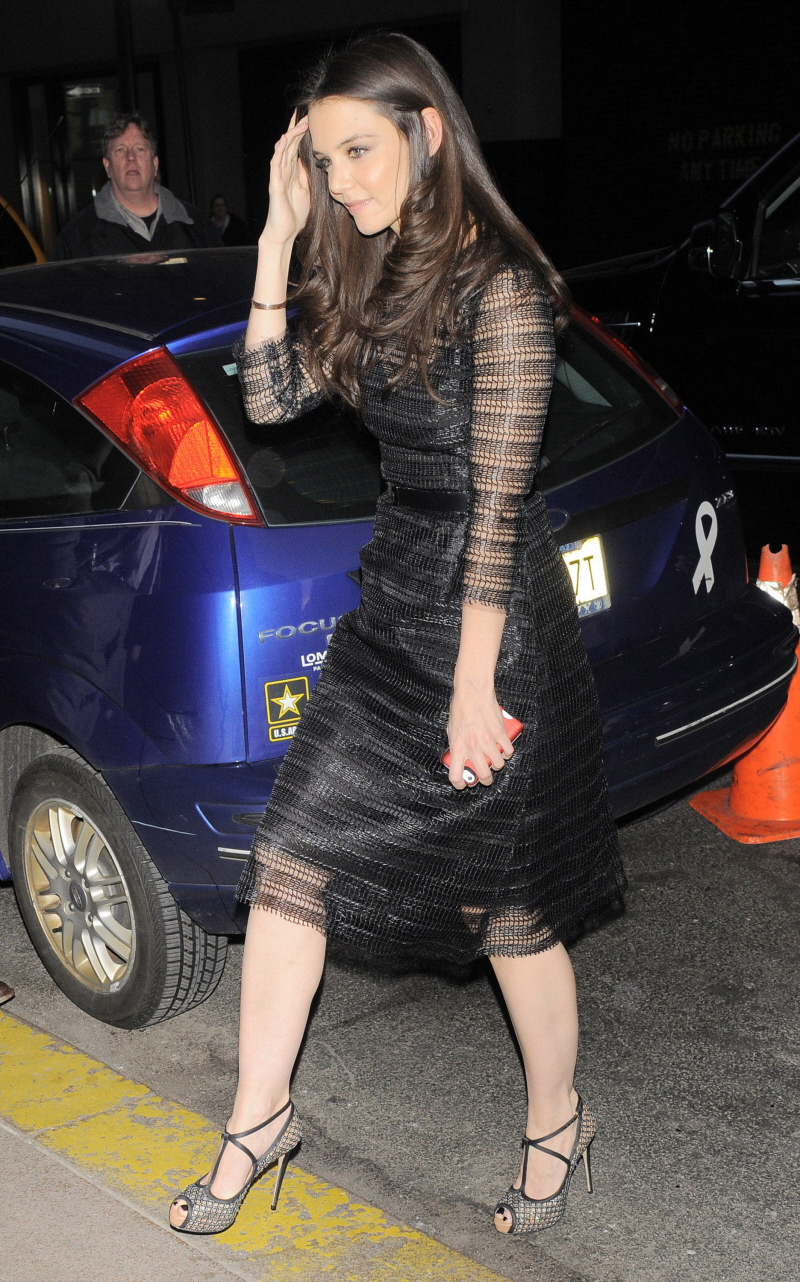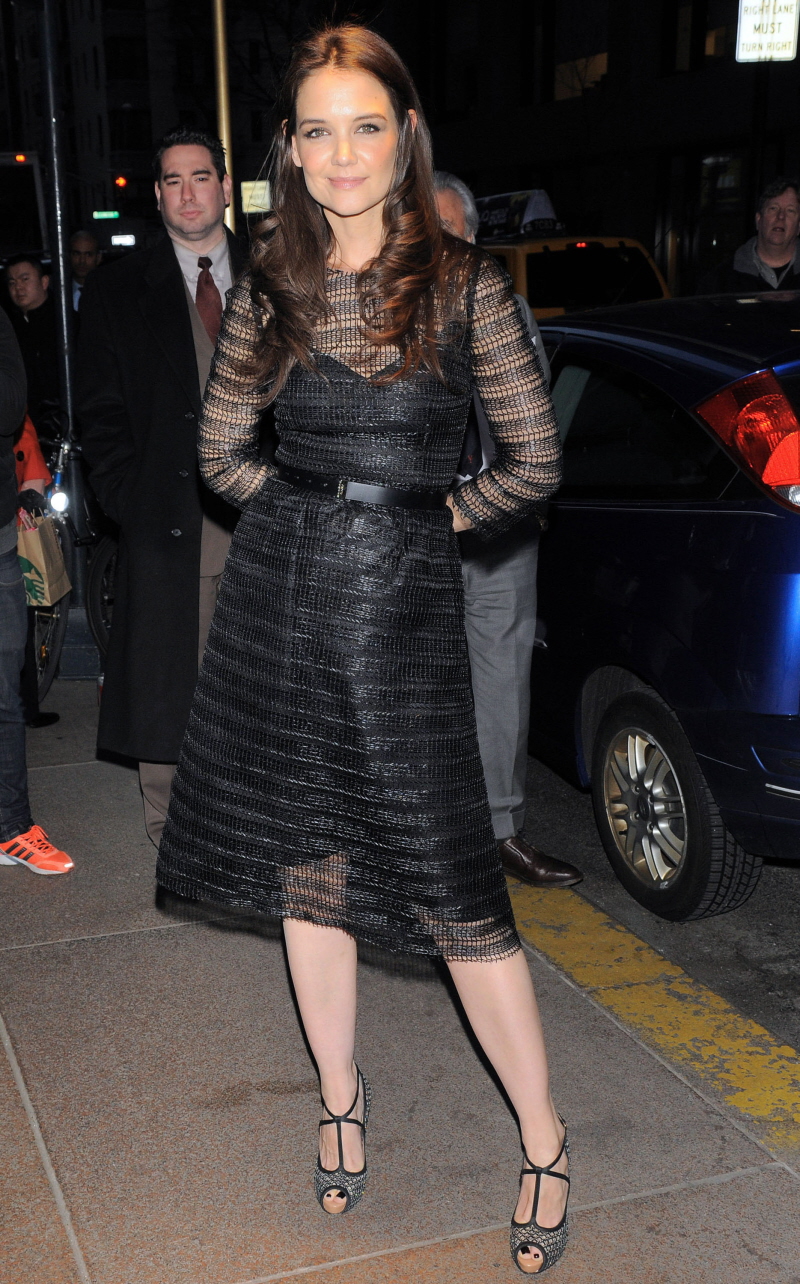 Photos courtesy of Fame/Flynet.