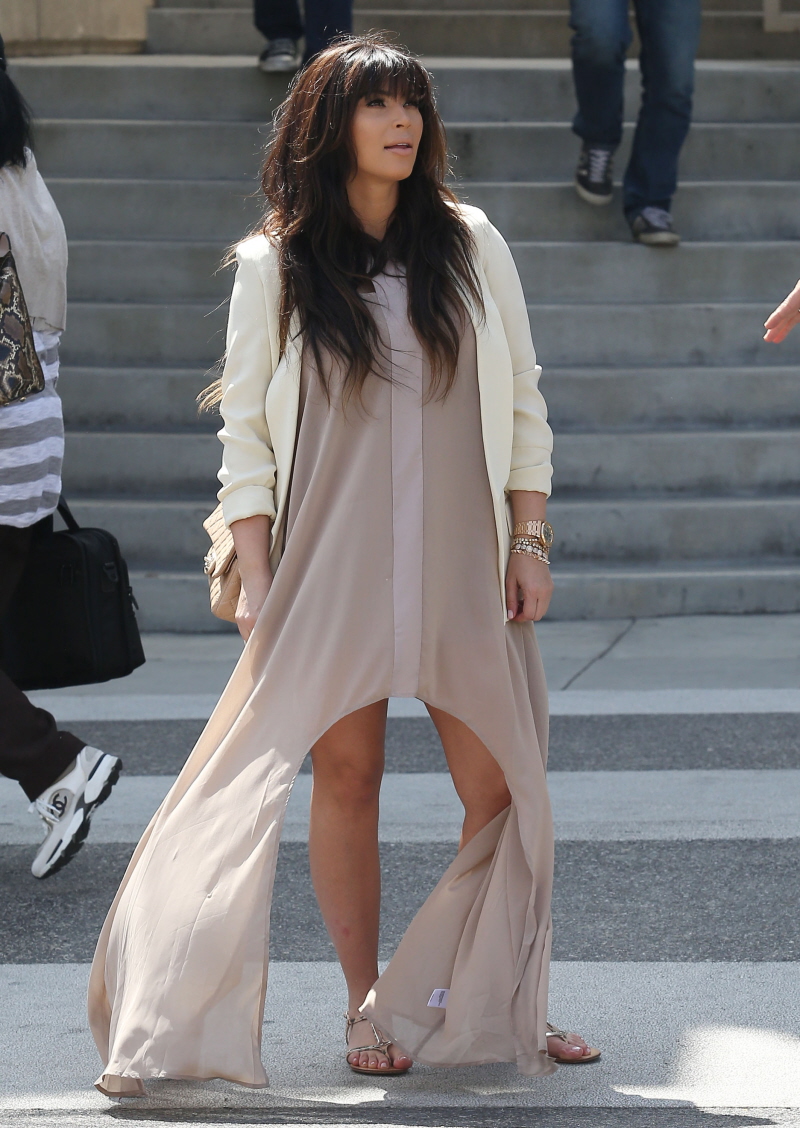 We've seen maxi dresses. We've seen mullet dresses. But have we seen sideburn dresses before? I have no idea what the official name for this is – a dress that's short in the front AND the back but long at the sides. But I like "sideburn dress". I will also accept "muttonchop dress". I'm sure I've seen variations on sideburn dresses before now, but not quite like this. Never on a pregnant Kim Kardashian wearing flats and an oversized blazer (with rolled sleeves – so Miami Vice) with bangs and a blowout, just going out for ice cream. WTF? This whole ensemble is so bizarre. Quite honestly, when I first saw these pics, I thought Kim was doing some kind magazine photo shoot or something. But no. She just put this outfit together and thought it looked great. Because of course.
Are you guys still in love with her bangs? I think you like them just to spite me! Like, I'm so fervently opposed to bangs that you guys just have a knee-jerk defense of any celebrity's bangs because you're nicer than me. While I agree that the bangs soften Kim's Botox-face (truth!), I still think she looked better without. The dirty little secret about bangs is that more often than not, they make your face look fuller, which isn't the best idea when you're gaining weight from a pregnancy, you know?
Also – Kim went to Atlanta for the premiere of Tyler Perry's Temptation – you can see the photos here. We don't have access to them, which isn't that big of a deal. From what I gather, the event was pretty much at Tyler's mansion, which is kind of weird. Kim has a small part in the film, and she even has a line in the trailer.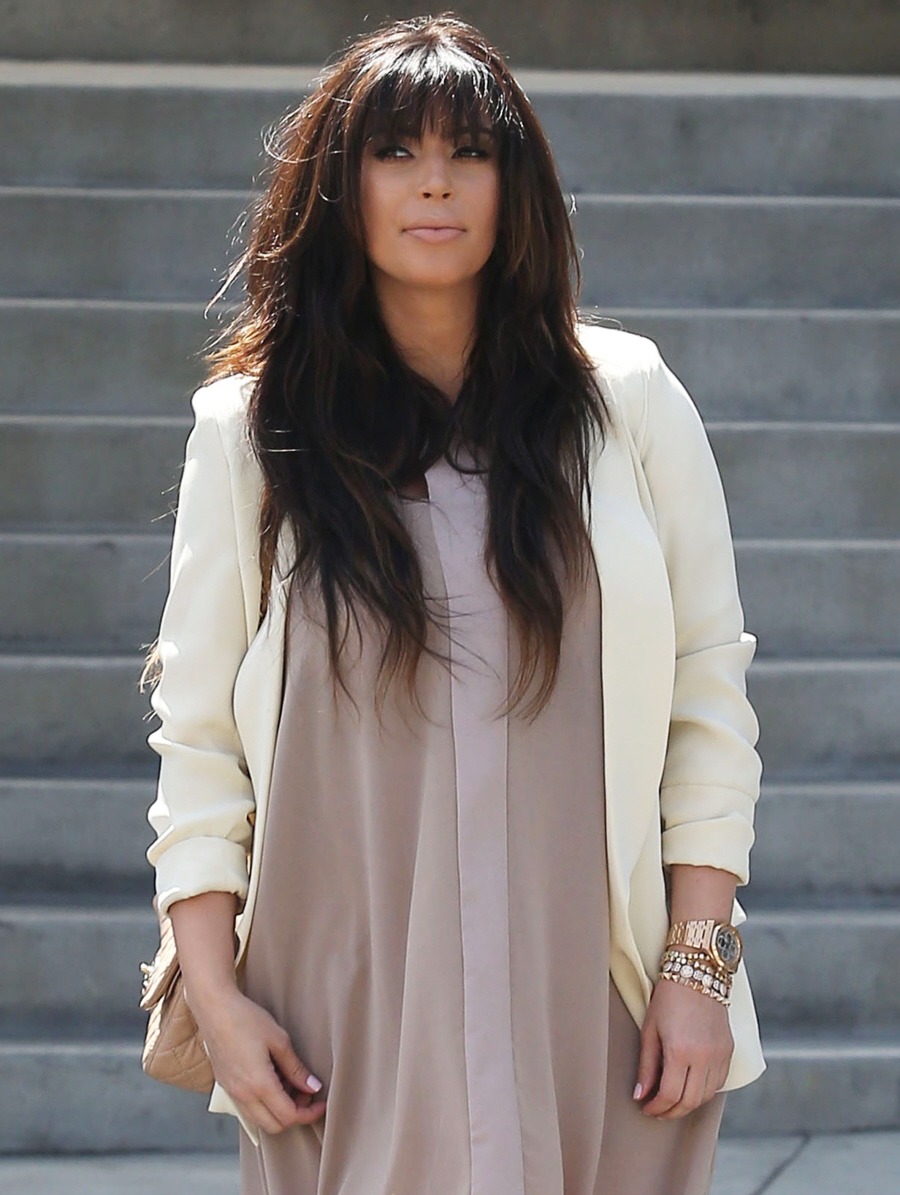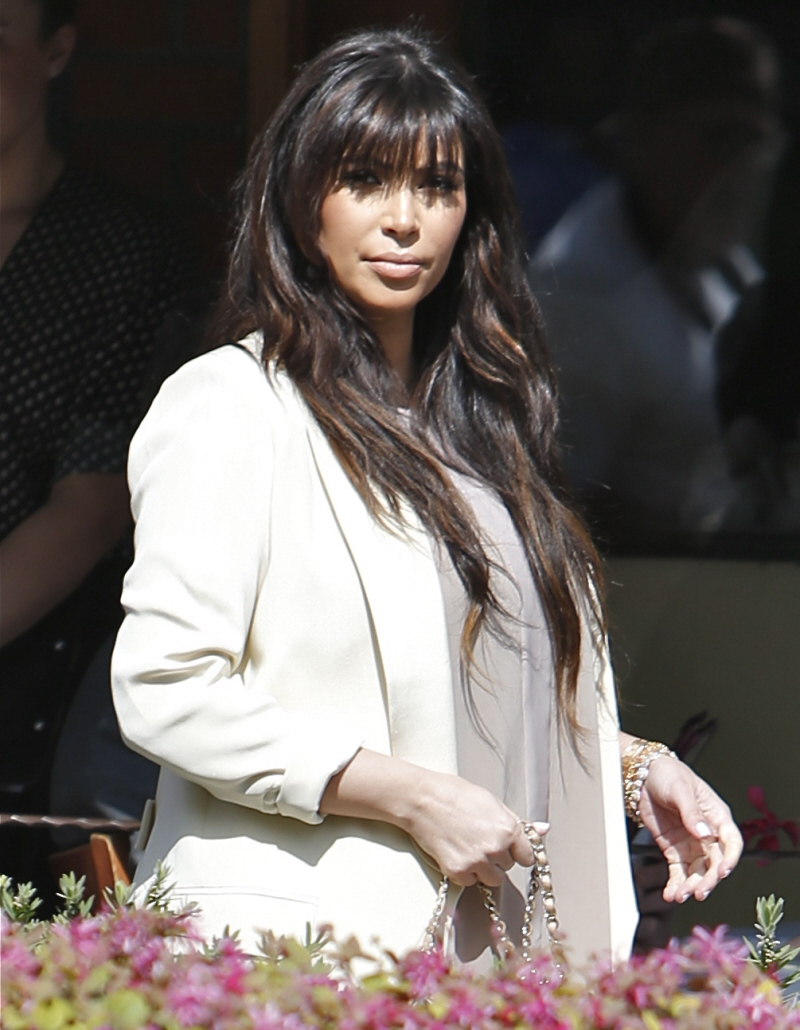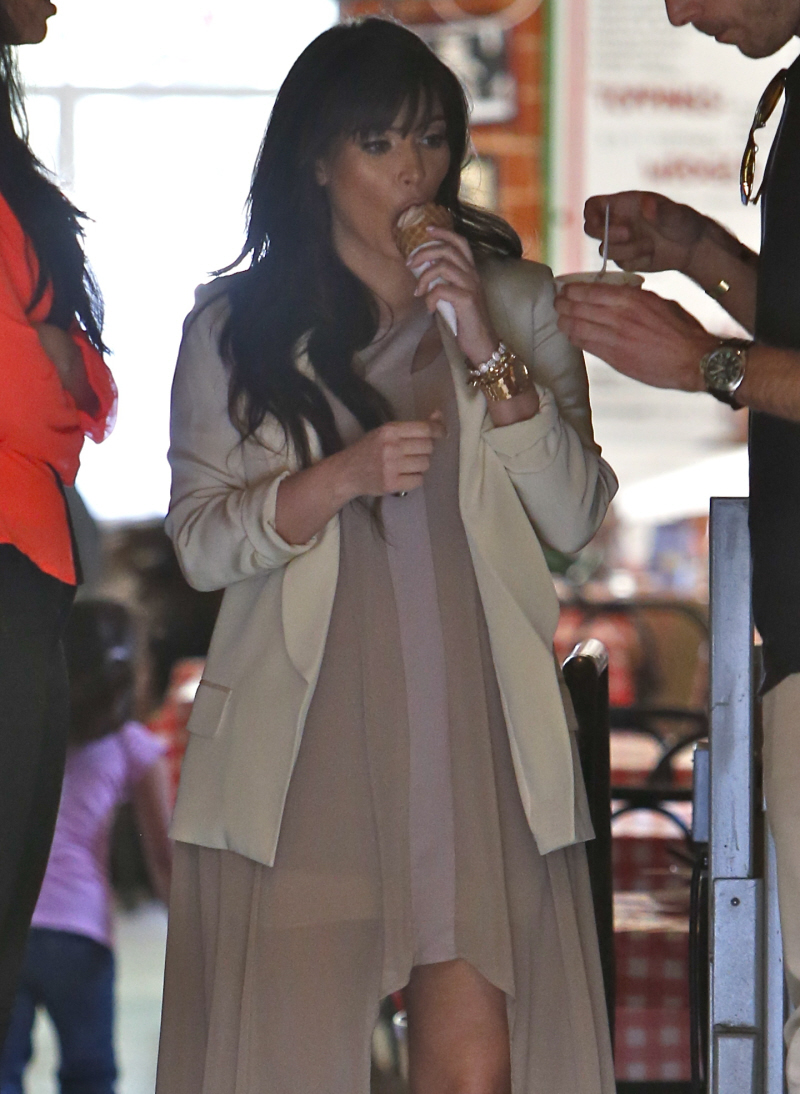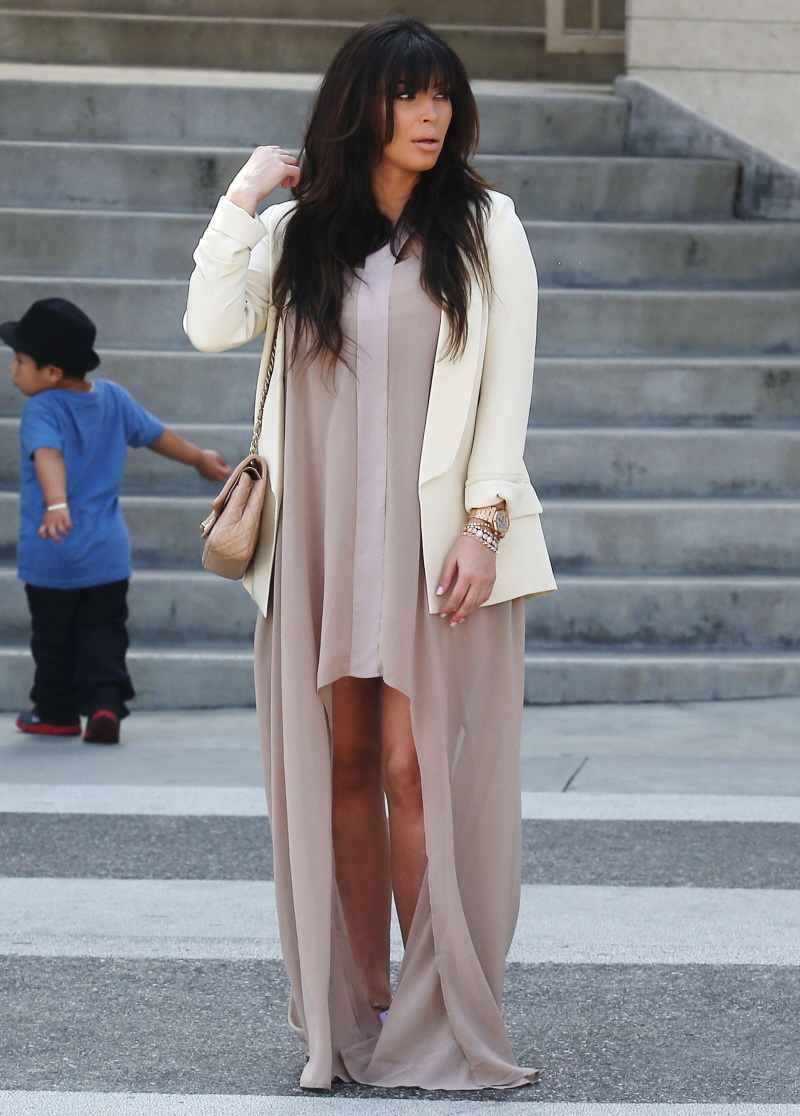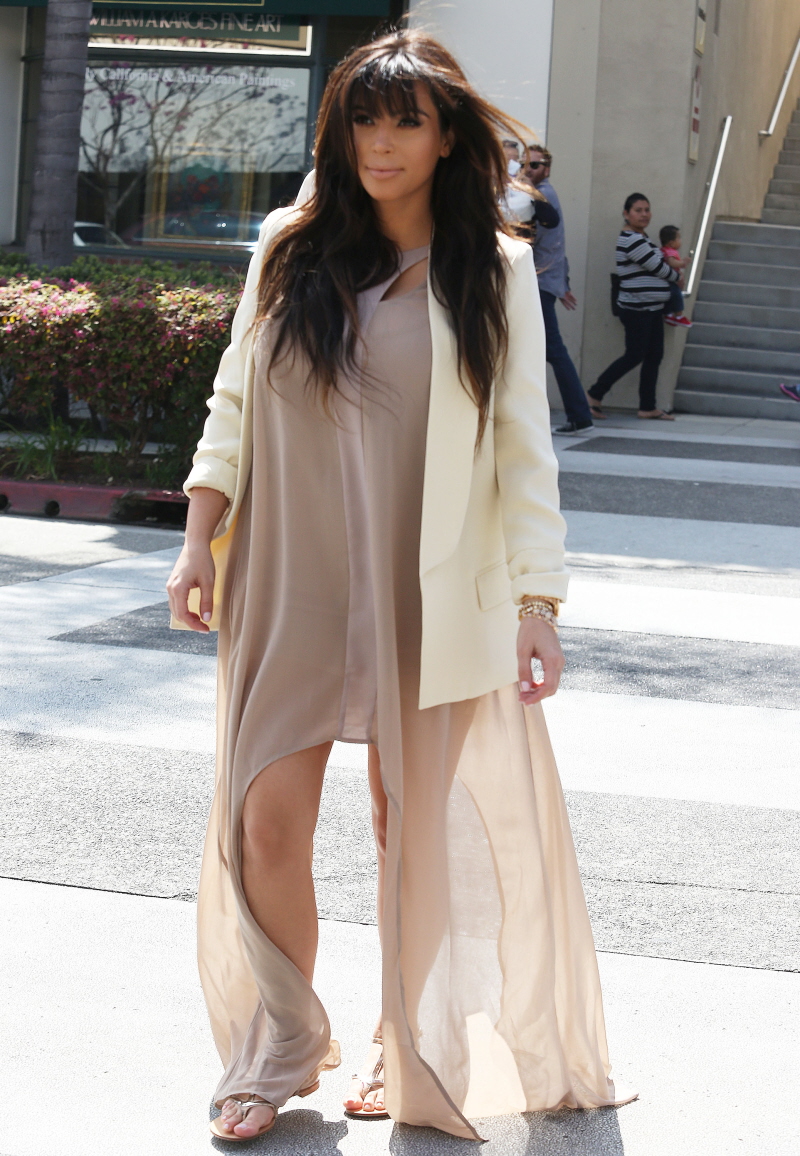 Photos courtesy of WENN, Fame/Flynet.