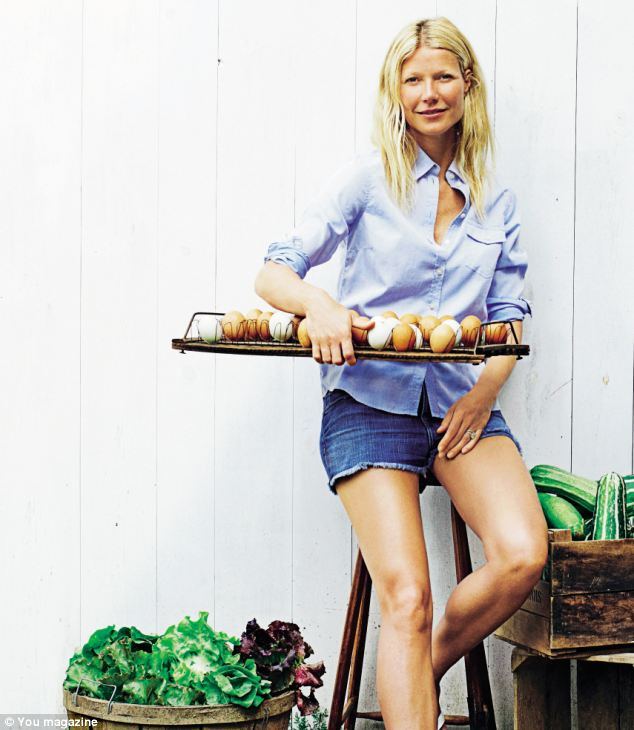 Yesterday, I covered the barely-there excerpts from Gwyneth Paltrow's Self Magazine interview – I only had four little sentences to work with, but I managed to do a full post on Goop's insufferable attitude. Gwyneth sat down with the Mail on Sunday's weekend magazine to discuss her life and her cookbook and there's just so much information in here… you can read the full (exhaustive) piece here, and here are some highlights:
Wanting a third child: 'My children ask me to have a baby all the time. And you never know, I could squeeze one more in. I am missing my third. I'm thinking about it. But I had a really bad experience when I was pregnant with my third. It didn't work out and I nearly died. So I am like, "Are we good here or should we go back and try again?''

Chris is a good father: 'Regardless of what happens in our marriage, I chose the best father… he is so good to the children and to know that you had kids with such a good man is a real weight off you. We are committed co-parents, we make all the decisions together and lean on each other for support.'

Banning dairy, eggs, sugar, corn, wheat, gluten, potatoes, tomatoes, red meat, shell or deep-water fish from her family's diet: 'I was a mess. I was vitamin-D deficient, I had anaemia, I had thyroid issues, my liver was congested, I had hormonal imbalances and a benign tumour on my ovary that had to be removed – I mean, it was crazy. I knew it was time for change. Creating a meal for my friends and family, sitting together, eating, laughing and talking – that is when I am so happy. Oh my God, if you could see how much food I make – I am the original Jewish mother. Making meals from these new recipes that look, smell and taste like the food I always cooked but are also super-healthy is an added joy.'

She still drinks a lot: 'Oh God, I do that, too. Every day. I really like a martini or a glass of red wine in the evening. I think it's a really nice way to say, "OK, it's adult time now." Having lived in England for so long, I have become a real booze hound. All you guys drink so much, me included. A glass of red wine is excellent for you, but I tend to not stop there.'

She doesn't love her mom as much as her dad: 'I wouldn't say I'm a mummy's girl, but I have grown to have a tremendous appreciation of her as a woman. I was very much a daddy's girl. I still feel the loss. I cried about my father today. I just thought, "I need my dad". He died ten years ago, but the grief doesn't get less intense, it just hits you less frequently.'

More on Chris: 'My husband makes me laugh every day. He is hilarious – he could have been a comedian, but he keeps it under wraps. He can laugh me out of a bad moment just like that.'

Her thoughts on Duchess Kate: 'I don't think she has ever put a foot wrong. I think she is beautiful and clever and it's great that she wears high street. I am a huge fan but I have never met her.'

On Jay-Z and Beyonce: 'Jay is like a big-brother figure to me, he has a very calming and mature energy. He is an amazing force in our life – the kids call him Uncle Jay and Beyoncé, Auntie B. I was a mum before B so I suppose I may have passed on some advice but I have learnt so much from her, too. She is gorgeous, very feminine, very clever in that she knows how to be powerful and yet demure. And their baby Blue Ivy is totally delish. She's made me very broody.'

She's had some minor work done: 'I don't mind a few wrinkles and freckles. I had this laser treatment recently, Thermage, and it took a couple of years off my face, but I haven't had any plastic surgery yet. Maybe one day I will, although I don't like the idea of it. I prefer the thought of ageing in the way French actresses do – have the odd cigarette and glass of wine and just enjoy life.'

She's so perfect that it's a problem: She confesses that 'the bane' of her existence has been her 'perfectionism' – something she now thinks borders on a 'personality disorder' and she is working hard to undo. 'Life isn't perfect. We are human beings, we are totally flawed and you just set yourself up for disappointment and shame if you try to be perfect. There is no point.'
I didn't know that about her miscarriage. That's horrible and I feel for her. I think there were some rumors about that years ago when she was briefly hospitalized, but Gwyneth's publicist made it sound like food poisoning. I don't think it's fair to blame Gwyneth for whatever fertility issues she's had – completely healthy and unhealthy women have fertility problems and problems carrying a fetus to term.
In terms of the rest of the interview, the whole "I won't let my family eat half of all of the foods out there, just because I screwed up my body with starvation and ridiculous cleanses but I still love to drink and smoke cigarettes" thing doesn't really jive. She's so bizarre. She's just making it up as she goes along, which is what most people do but she makes it seem like her (screwed-up) way is the healthiest and smartest choice.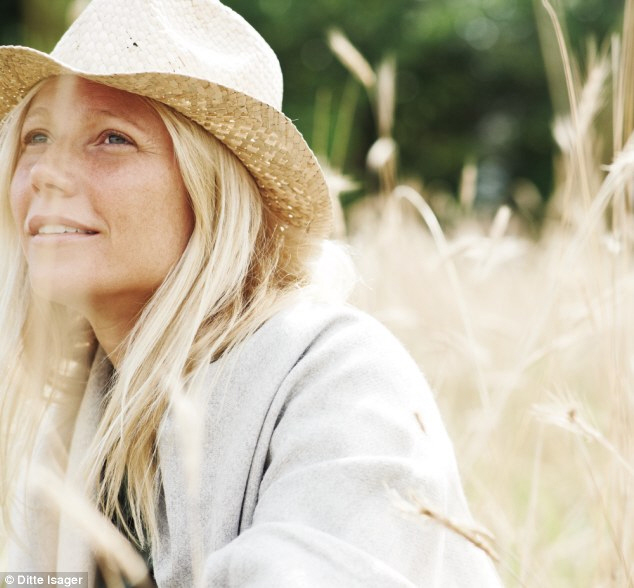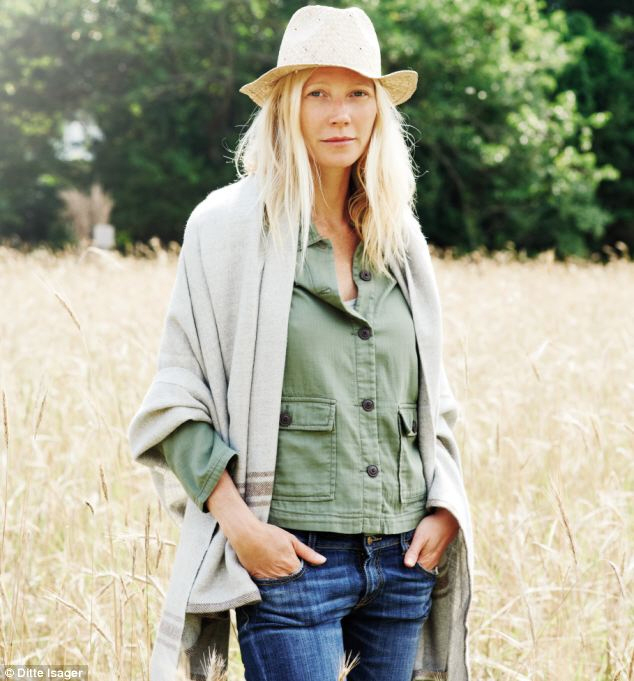 Photos courtesy of the Mail on Sunday.