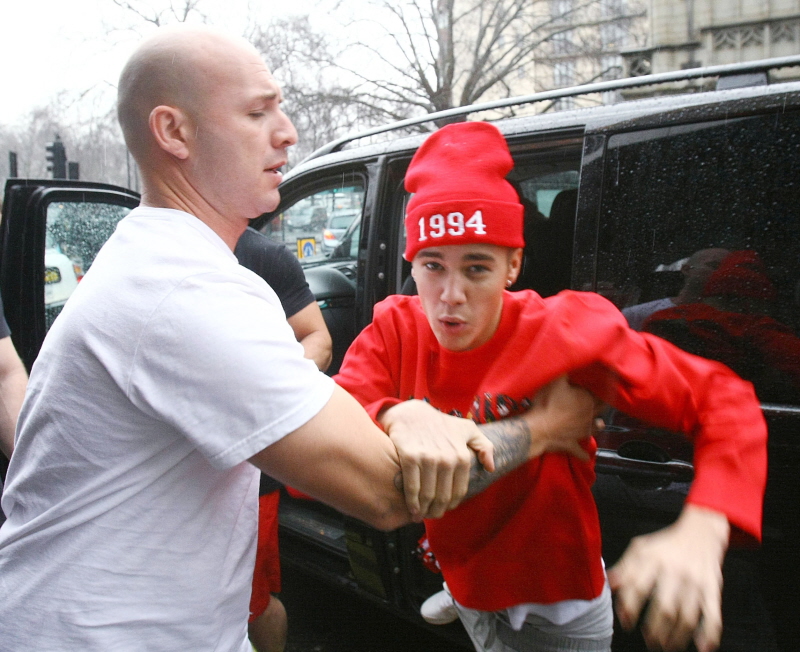 Justin Bieber's European tour continues, and as the days go on, it's reminding me more and more of old-school Britney Spears. I'm old, so I remember when Britney first started going off the rails circa 2003-04. Of course that version of "off the rails" wasn't as bad as Britney 2006-08, but it was around 2004 that everything began to really fall apart. It was K-Fed, but it was so much more than that too. Britney had taken a "break" – one of the first "breaks" she'd ever had in her young career, and then after she took some time off, she tried to go on tour and it was just disaster after disaster. Does anyone else remember that? Anyway, that's what Justin Bieber is reminding me of these days. Following his utterly chaotic week in London and the weirdness surrounding his cancellation of one of two Portugal shows, Justin is now in Paris. And the energy is still… sketchy.
Justin was staying at Hotel La Meurice in Paris… until multiple reports claimed he had been kicked out of the establishment for bad behavior, bad attitude and "blatant encouragement of fans waiting outside led to him being evicted." But maybe it's not what we think? Because a spokesperson for the hotel says, "Justin Bieber had indeed left the establishment to go elsewhere, but we do not know where… But this is a decision made by him or his team. We do not turn people away." And Justin's rep had a different story too:
It's not easy being the Biebs. Justin Bieber was forced to leave his luxury Parisian hotel, the iconic Hotel Le Meurice, on Monday, March 18, after word got out that the "Beauty And A Beat" singer was staying there during his visit to the City of Lights.

Hundreds of Beliebers turned out to the hotel in an attempt to catch a glimpse of Bieber, but his devoted fans ended up doing more harm than good. TV and radio personality Jean-Marc Morandini took to his blog shortly after the incident to share the latest Bieber news.

"Justin Bieber has just been kicked out of the Meurice Hotel in Paris," he wrote. "It was a decision taken by the management of the luxury hotel because of his attitude in the establishment, and because of the nuisance caused by the presence of his fans around the buildings."

Bieber, 19, reportedly booked a whopping seven suites across two floors for himself and his large entourage, a reservation that likely cost well into the six figures.

Unfortunately for the singer, however, he wasn't able to enjoy the perks of the hotel, which boasts a star-studded clientele, including Brad Pitt and Angelina Jolie, Beyonce and Jay-Z, and Madonna, as well as members of the British Royal Family.

"There were kids everywhere screaming and shouting, and the other guests just didn't like it," a source tells Us of the scene. "Justin was clearly encouraging his fans — that's something he has to do."

Bieber was later spotted checking into another luxury Parisian establishment, the Mandarin Oriental Hotel. But claims that the 19-year-old pop star's behavior was to blame for his ouster are unfounded, Bieber's rep tells Us exclusively.

"Justin was not kicked out of the hotel. He decided to transfer to the Mandarin Oriental when there wasn't enough security at the hotel to control the crowds," the rep tells Us. "There wasn't even an underground entrance for him at the other hotel and the security was too lax given the size of the crowds."

"Plus there was no garage," the rep added. "Very unsafe situation for Justin and the fans. Over 500 kids bombarded the hotel."

The singer is set to perform at the Palais Omnisports in Paris-Bercy on Tuesday, March 19, as part of his Believe world tour.
I would be very interested in seeing the "crowds" of fans waiting for Bieber, because in London, Justin repeated claimed that the UK crowds were stifling him, but every time he left his hotel during the day, it seemed like there were only a handful of people waiting for him. But what do I know? I'm sure there are rabid French Beliebers. Is it weird that the image that just came to mind was of a French tween wearing a beret, smoking a cigarette and muttering, "We do not care for this gauche Canadian"?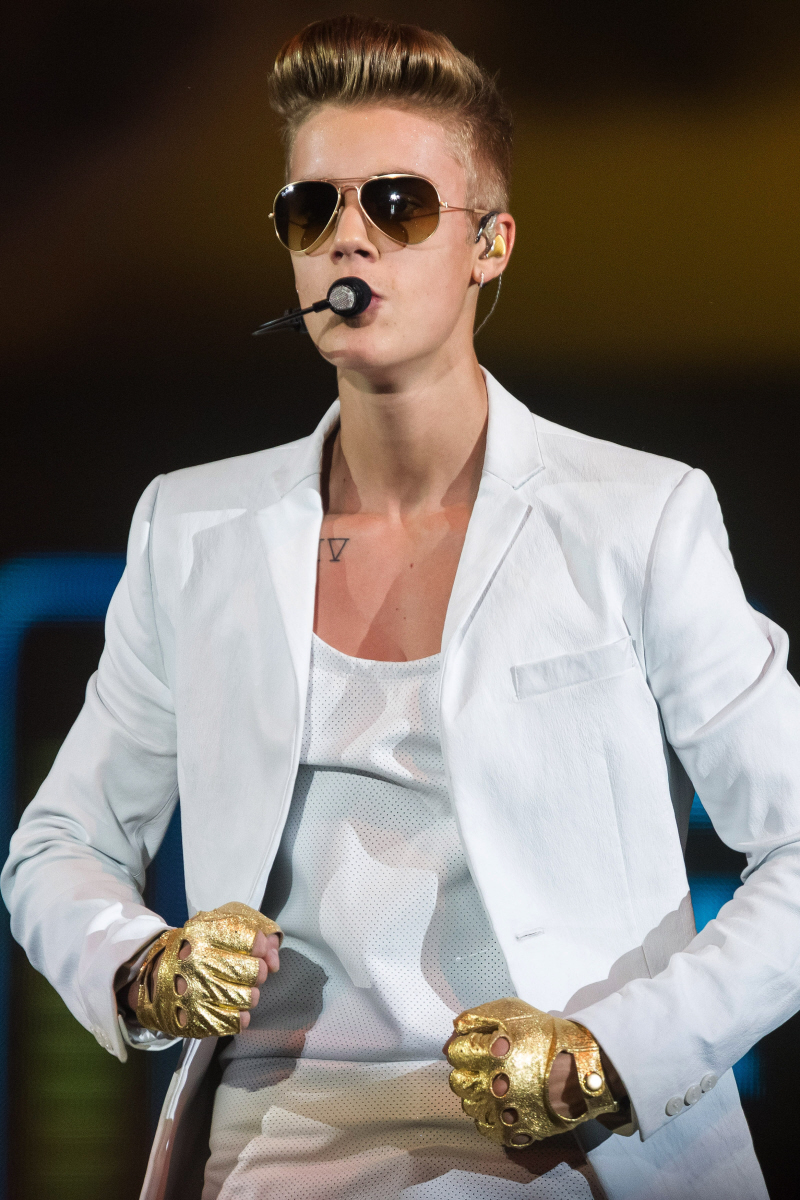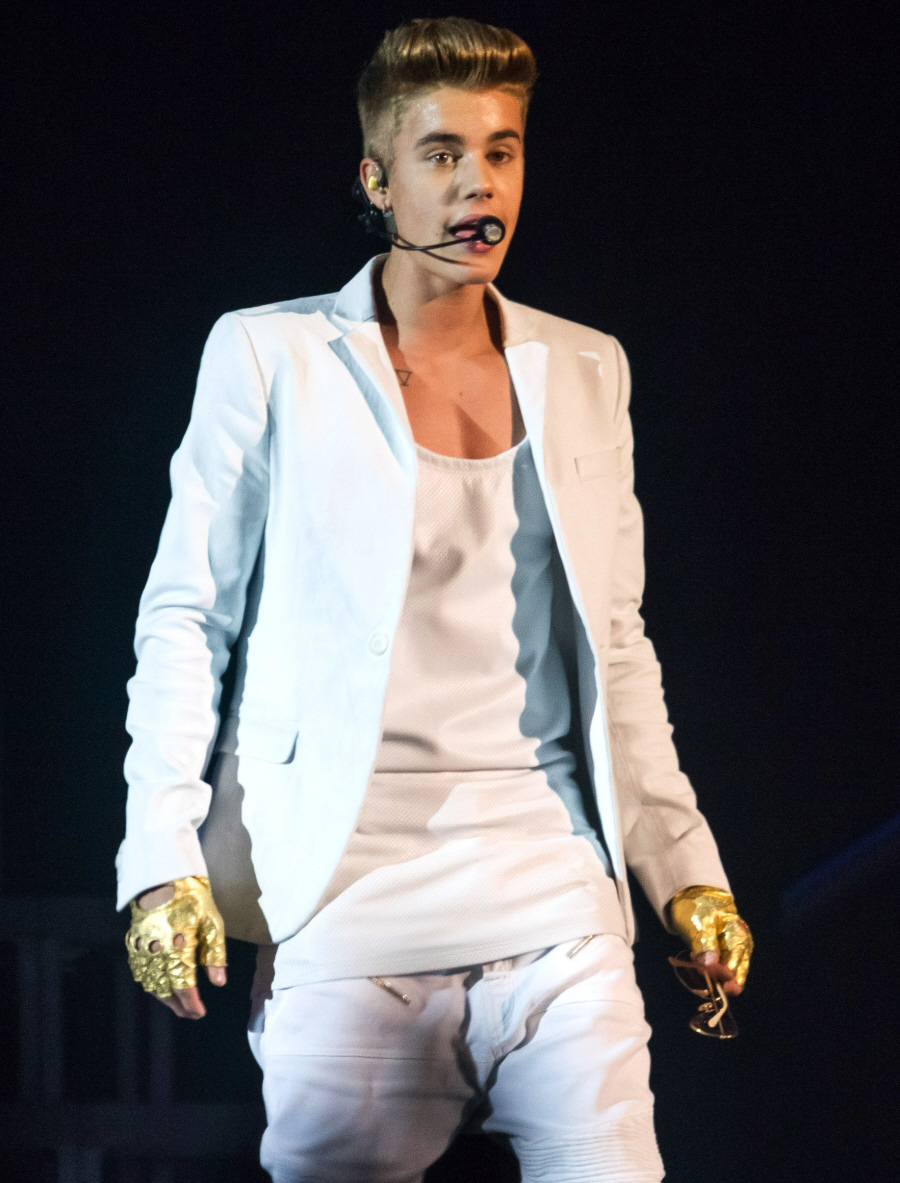 Photos courtesy of Fame/Flynet and WENN.