Diane Kruger in black Thakoon at 'The Host' premiere: lovely or boring?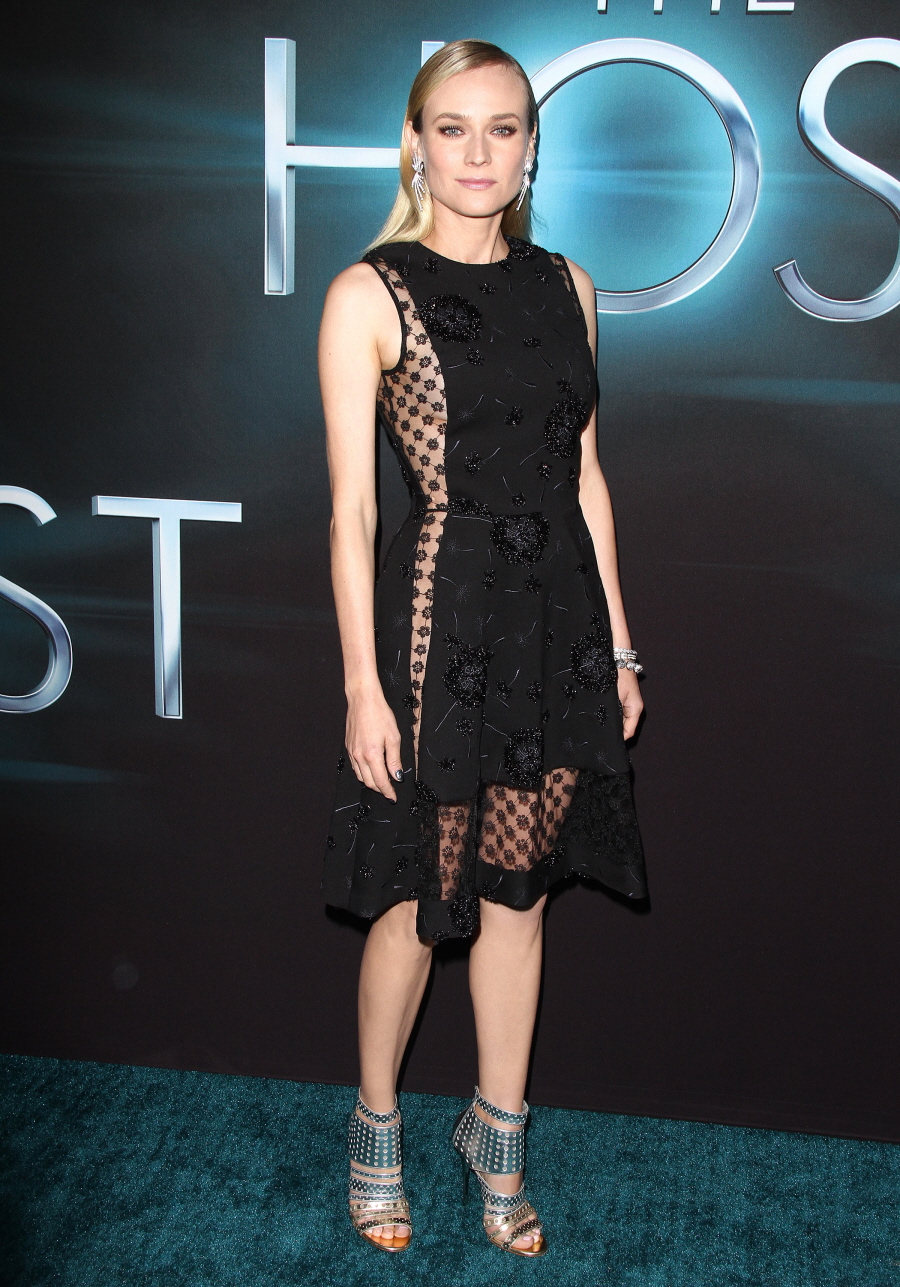 I haven't paid any attention to Stephenie Meyer's The Host. Was the book as successful as the Twilight series? Are people getting Twihardy about the film adaptation? My guess is that while the book is probably popular and people are looking forward to the movie, no one is going full-Twihard. Which is a shame, because I like the two actresses in The Host WAY more than any of the Twilight people. Even though Saoirse Ronan is the lead of the film (more on her in a sec), Diane Kruger was definitely the star of last night's Hollywood premiere. Diane wore a Thakoon cocktail dress with some crazy Jimmy Choo shoes. I like that Diane's little black dresses are jazzier and fancier than the typical LBDs, and by wearing black I feel like she was saying, "I want to look great, but I'm not the star." Still, the dress has elements of "LOOK AT ME!" Like, there's only about a half of inch of solid fabric keeping me from seeing her nips. Also: Joshua looks great!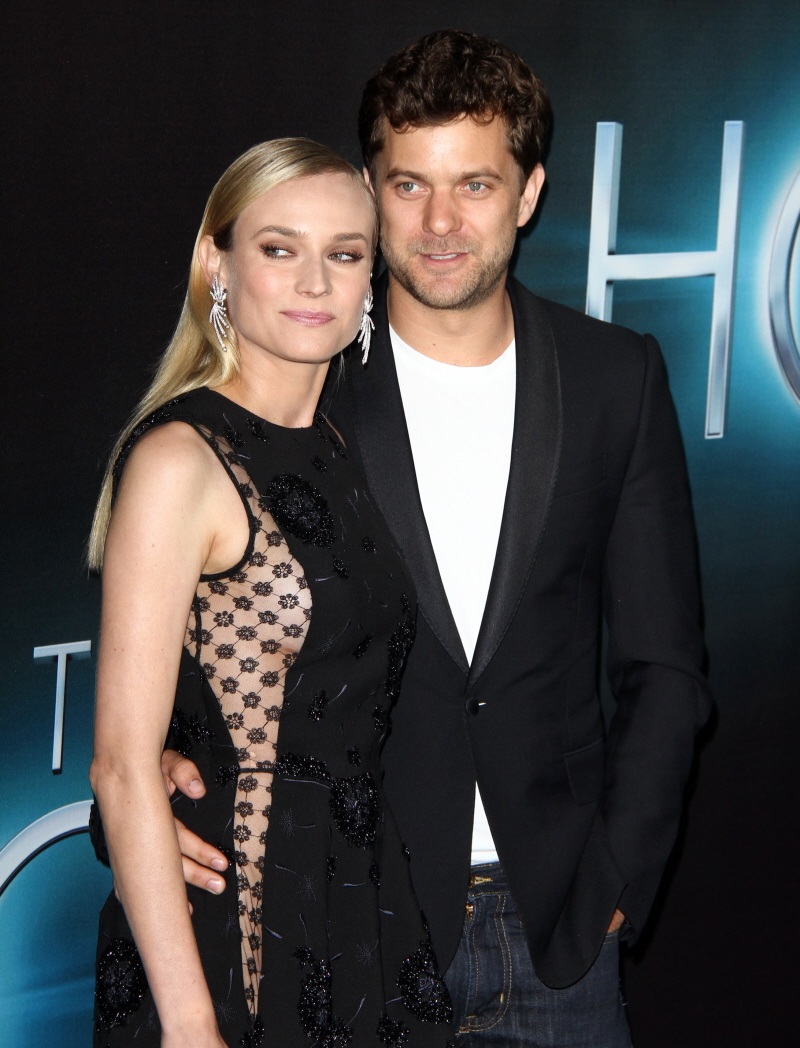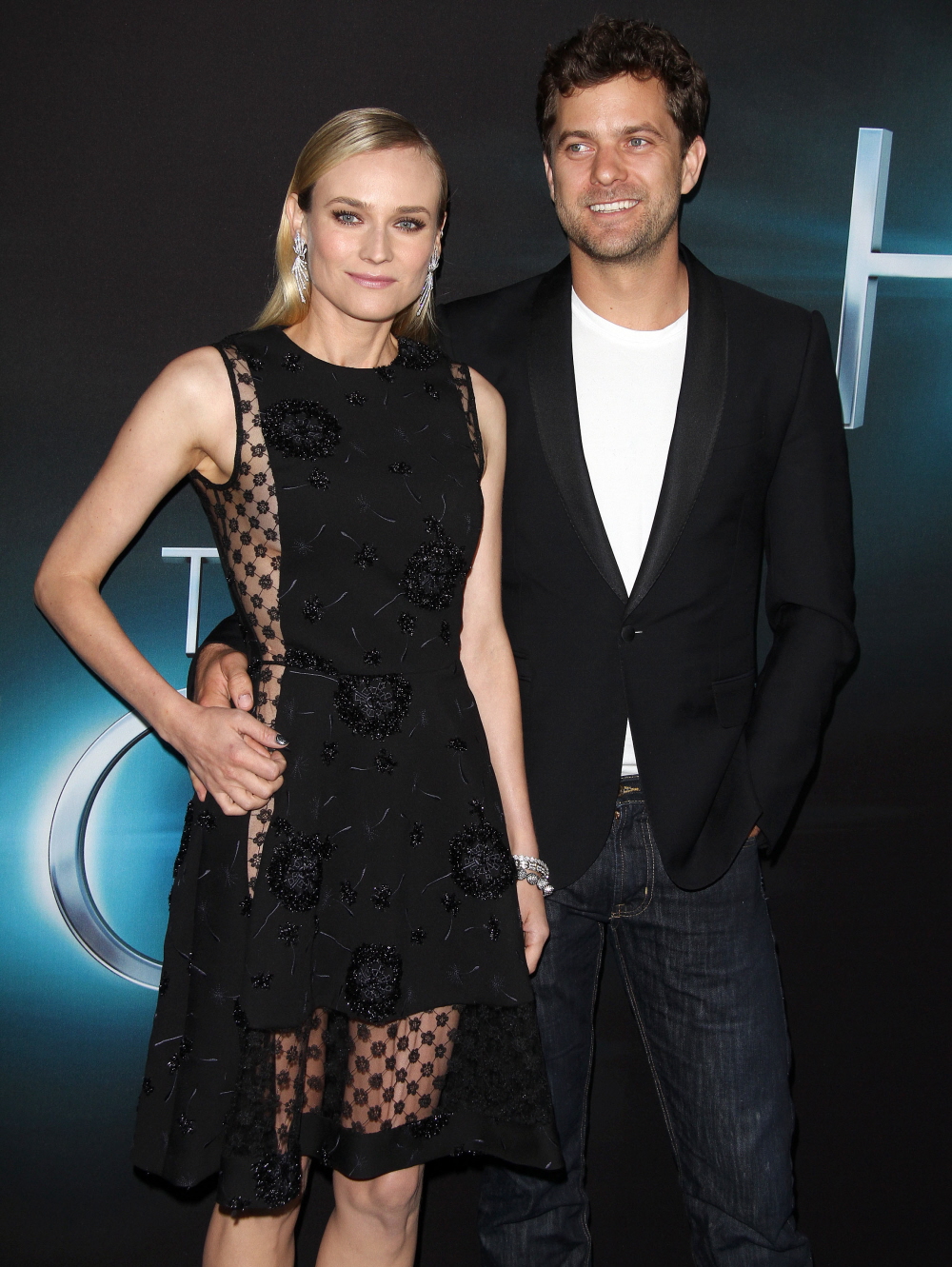 And here's Saoirse… I love this young woman. She's SO talented and she just seems sort of effortlessly cool. She's Irish and she's only 18 years old. She wore Lanvin to her premiere – it's a great color on her, and I don't hate the idea of a simple shift dress on a young woman. I'm glad she's not tarted up. She's gorgeous.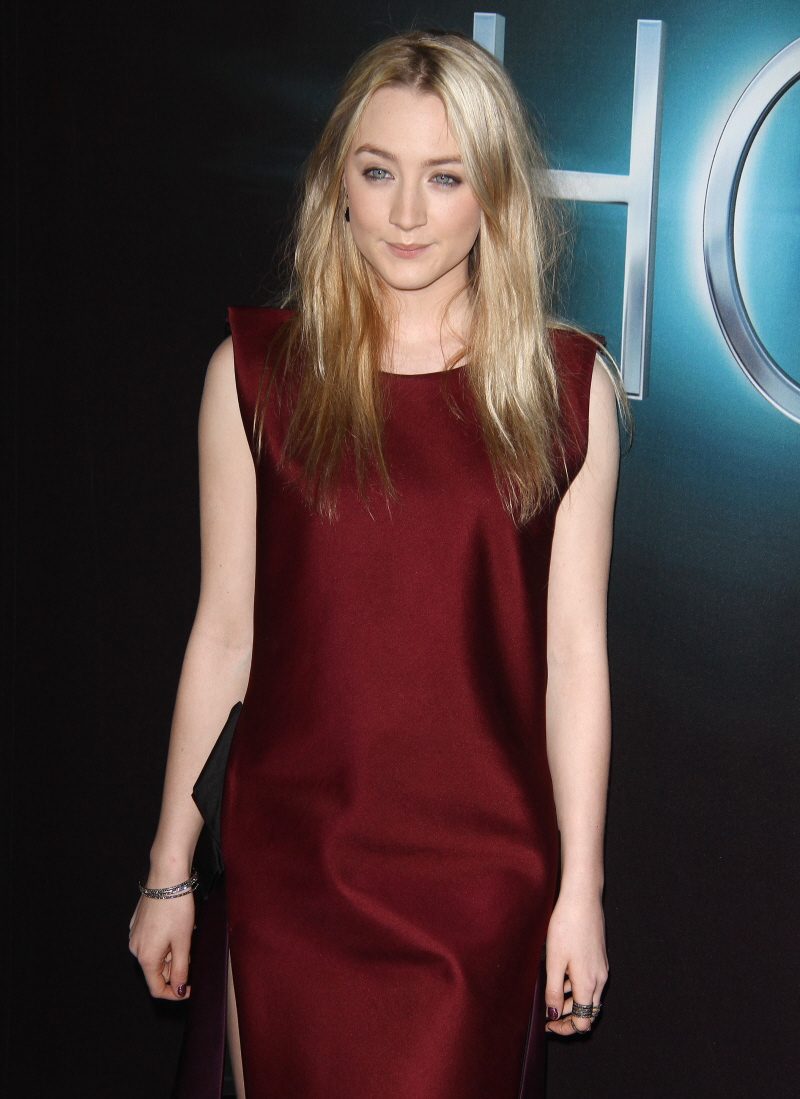 Here's Stephenie Meyer – I don't mind her outfit at all, but she needed different shoes.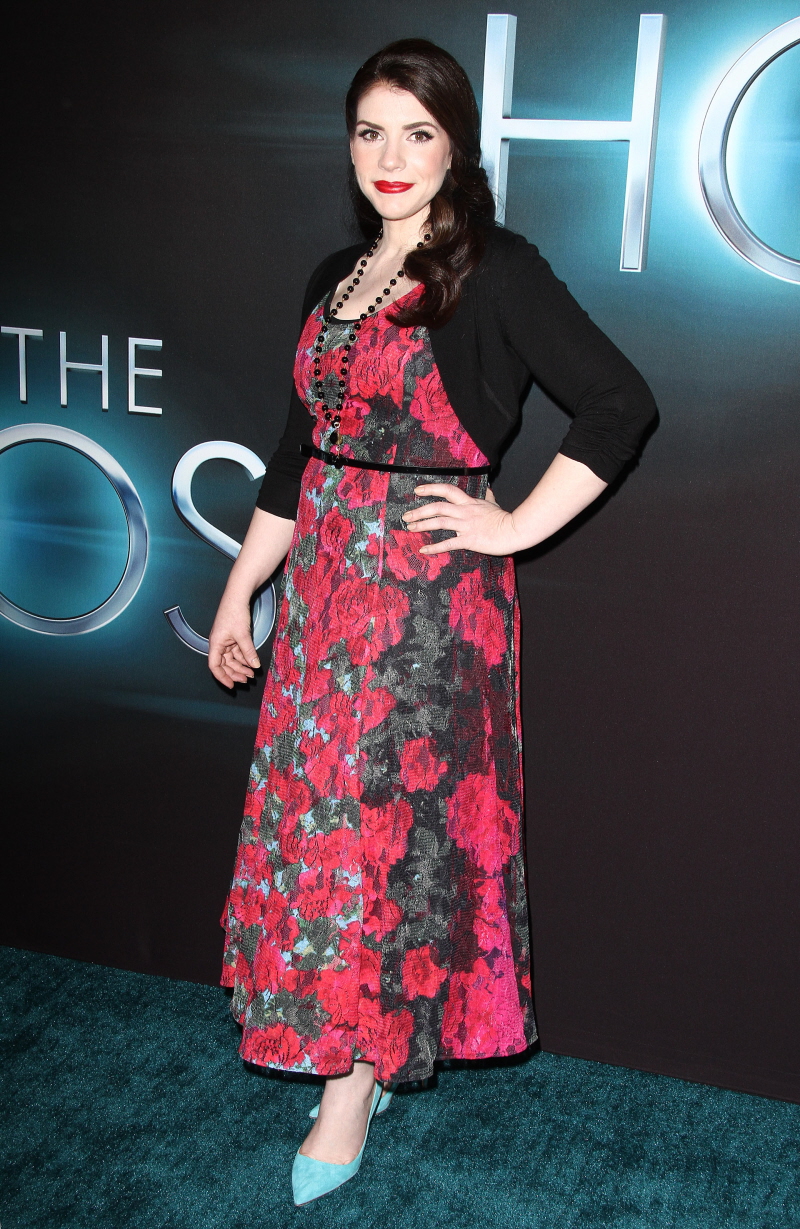 I'm also including some pics of your new Sparkles and Wolf-Boy (or whatever). Max Irons and Jake Abel are the two young guys in the film. Max is a cutie, but these boys are seriously YOUNG. Too young for me to think about.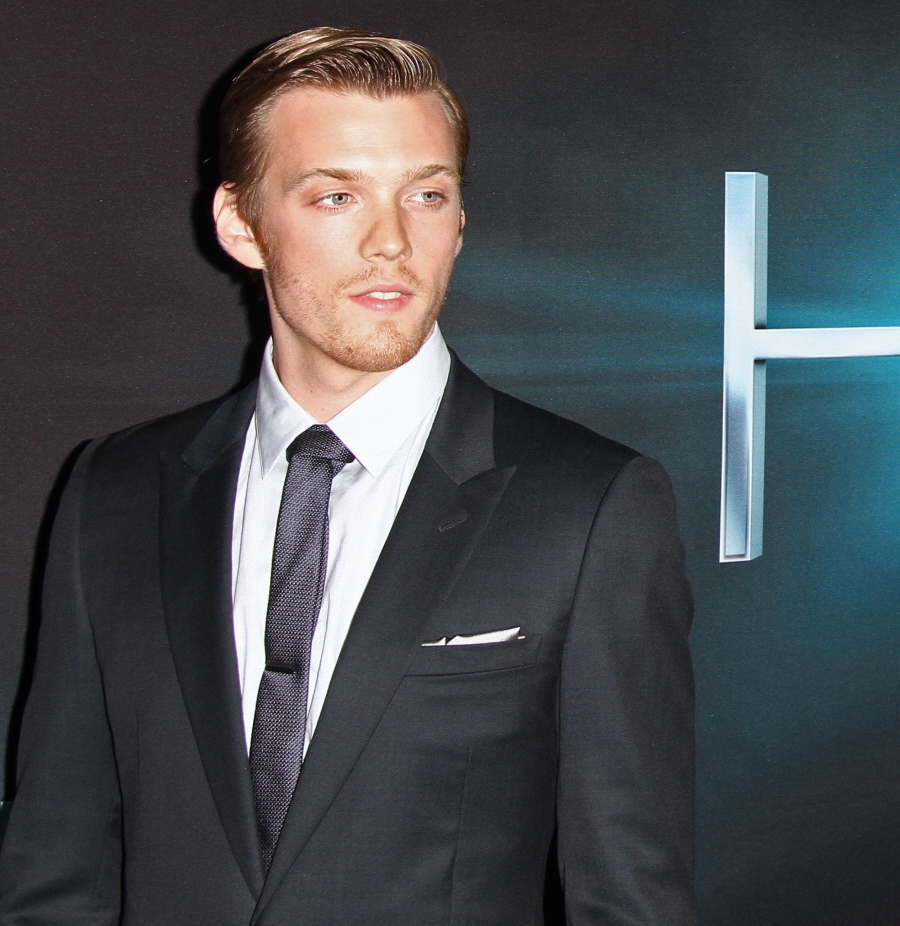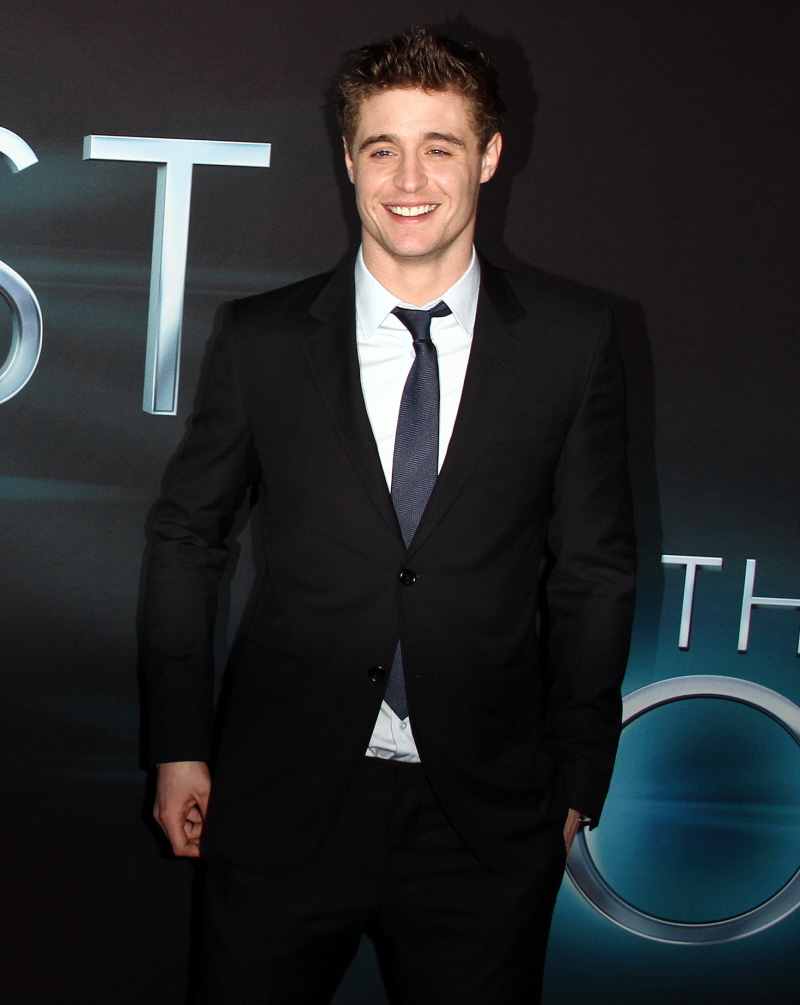 Photos courtesy of Fame/Flynet.

Written by Kaiser

Posted in Diane Kruger, Fashion, Joshua Jackson, Saoirse Ronan

- Who butchered the National Anthem? [D-Listed]
- Rob Lowe never ages [Lainey Gossip]
- What is Vanessa Hudgens wearing? [Go Fug Yourself]
- Summer guide to reality TV [Reality Tea]
- Game of Thrones recap [Pajiba]
- Tan Mom's music video [Buzzfeed]
- Amanda Knox is broke [Starcasm]
- Backstage at the Billboard Awards [Popsugar]
- Miley is still stuck in the 90s [Popoholic]
- Blind Items revealed: Adam Levine [CDAN]
- Hugh Hefner bought Crystal Harris a house [Celebslam]
- What happened to Aimee Teegarden? [The Blemish]
32 Responses to "Diane Kruger in black Thakoon at 'The Host' premiere: lovely or boring?"