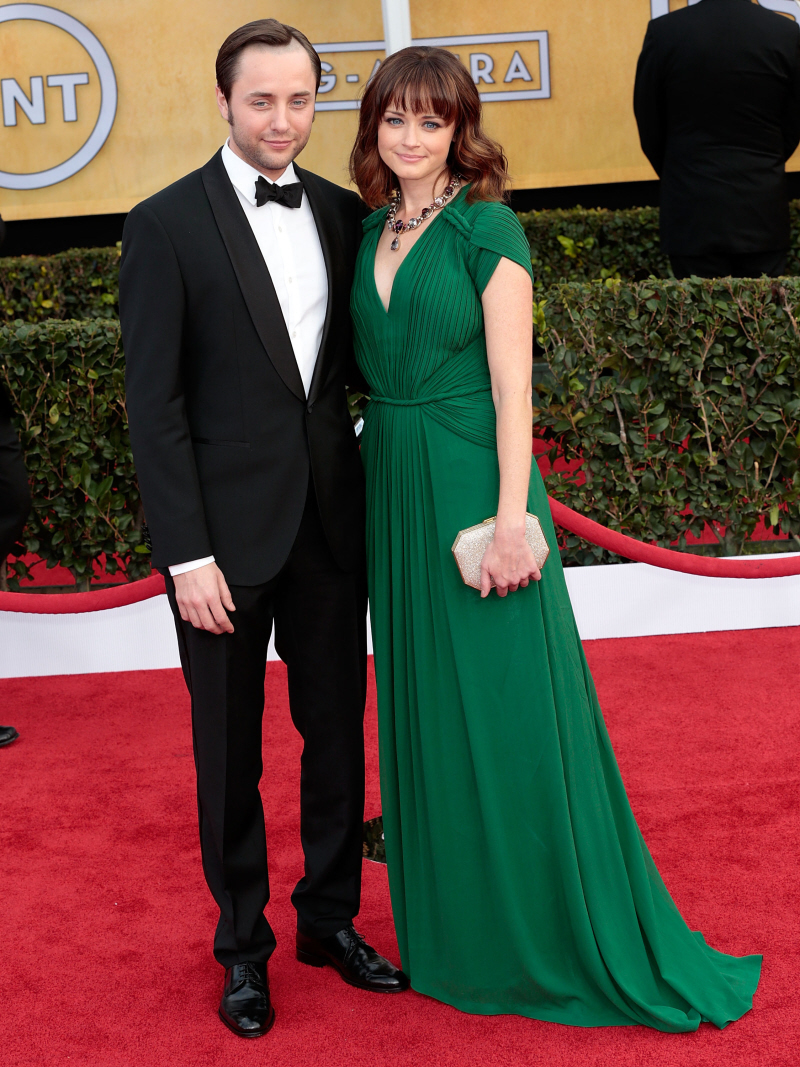 Yes, there are LOTS of hair issues in this post (my God…), but there's also really, really good news! Vincent Kartheiser and Alexis Bledel are engaged! Sources confirmed the engagement to Us Weekly, and other sites are running it like it's totally confirmed, so let's go with it. I know a lot of you love Alexis because of Gilmore Girls, but I never watched that, so my only real exposure to her was on last season's Mad Men, where she guest-starred as a really mixed-up young wife and mother, like she was someone out of a Sylvia Plath poem (the Plath references were heavy in those episodes). Her character had an affair with Vincent Kartheiser's Pete Campbell and it was a mess, but they had a lot of chemistry together. But that's just me – although Pete is such a douchebag, I love Kartheiser and I think he's incredibly talented. Vincent and Alexis have been together for about a year, and now they're engaged?
Rory may have turned down Logan's proposal at the end of Gilmore Girls, but in real life, Alexis Bledel is happily engaged! Alexis, 31, said "yes" to boyfriend Vincent Kartheiser, 33, "a few weeks ago" and is proudly showing off her "huge" engagement ring, Us Weekly is reporting.

And it sounds like Vincent's proposal had been in the works for a while. The source adds that when he and Alexis attended the wedding of David Cross and Amber Tamblyn — who co-starred with Alexis in the Sisterhood of the Traveling Pants movies — he was telling fellow partygoers that he hoped to put a ring on his then-girlfriend's finger soon!

"He was saying they might elope and do parties in New York, L.A. and her hometown, Houston," the source reveals.

One of the biggest killers of Hollywood marriages is distance, but it sounds like Alexis' husband-to-be has that all figured out.

"The most important thing for us is to make sure that we see each other in the flesh at least every 10 days," Vincent once told the mag. "I'm a really lucky guy!"
Aw. I think it's cute. And I think this is probably for real too – although I'm doubtful about the size of the engagement ring. Vincent seems like the kind of hippie/granola guy who wouldn't spend the money on a huge rock. But who knows, maybe he's changed? Maybe he has a working toilet now. Maybe he just fell in love HARD and he wants to give her everything.
PS… Am I the only one who thinks Alexis could be a Deschanel sister?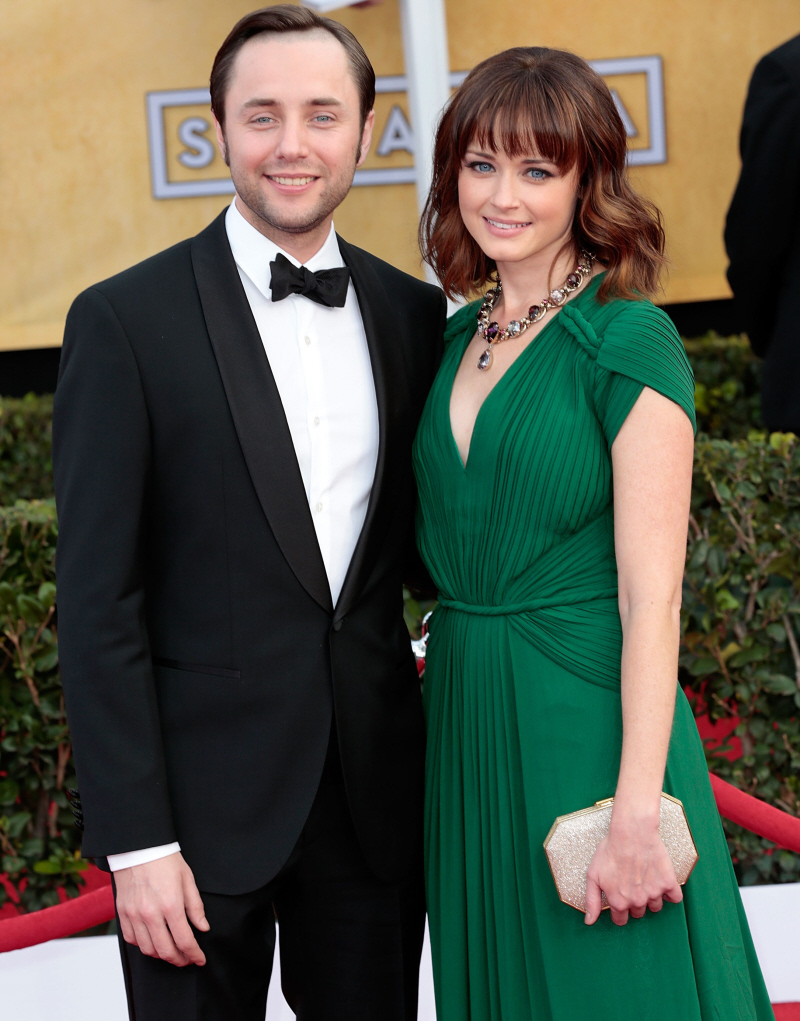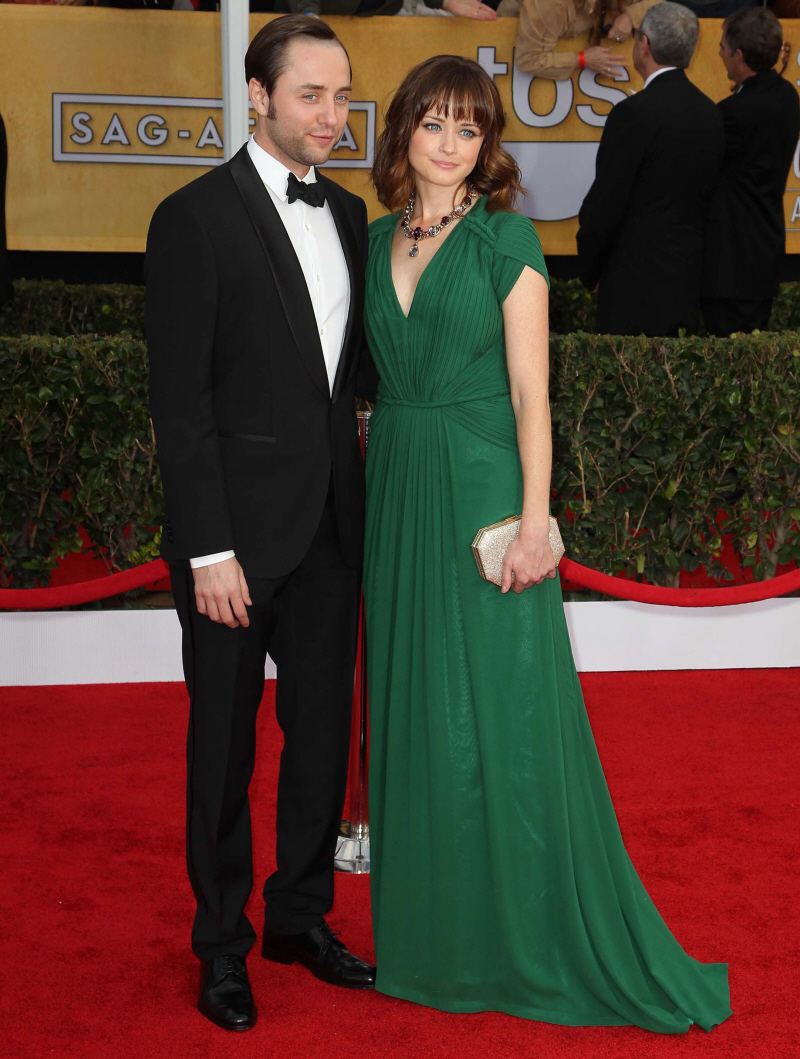 Photos courtesy of WENN.