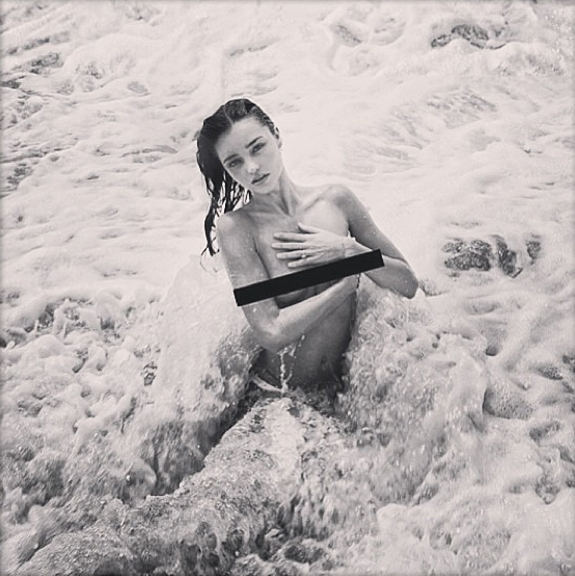 Here's a photo from Miranda Kerr's Instagram account that shows her frolicking in the surf without wearing a shirt. She even put the black bar over her boobs herself so I didn't have to do it. Isn't that kind of her to do so? Well according to a story in this week's Enquirer, Orlando Bloom was not happy about this photo surfacing online courtesy of Miranda herself, and he's allegedly told her to stop flaunting her boobs unless it's absolutely necessary to do so. This seems like a fairly ridiculous story from the very beginning, right? Miranda is a Victoria's Secret Angel, and showing off her boobs is part of the job description. Plus, this "topless" photo that she just posted to her Instagram doesn't even show any real boob. Still, the Enquirer maintains that Orlando is only concerned about Flynn being able to google his mom's boobs someday. They're out there already, so what's the point? Let's do this anyway: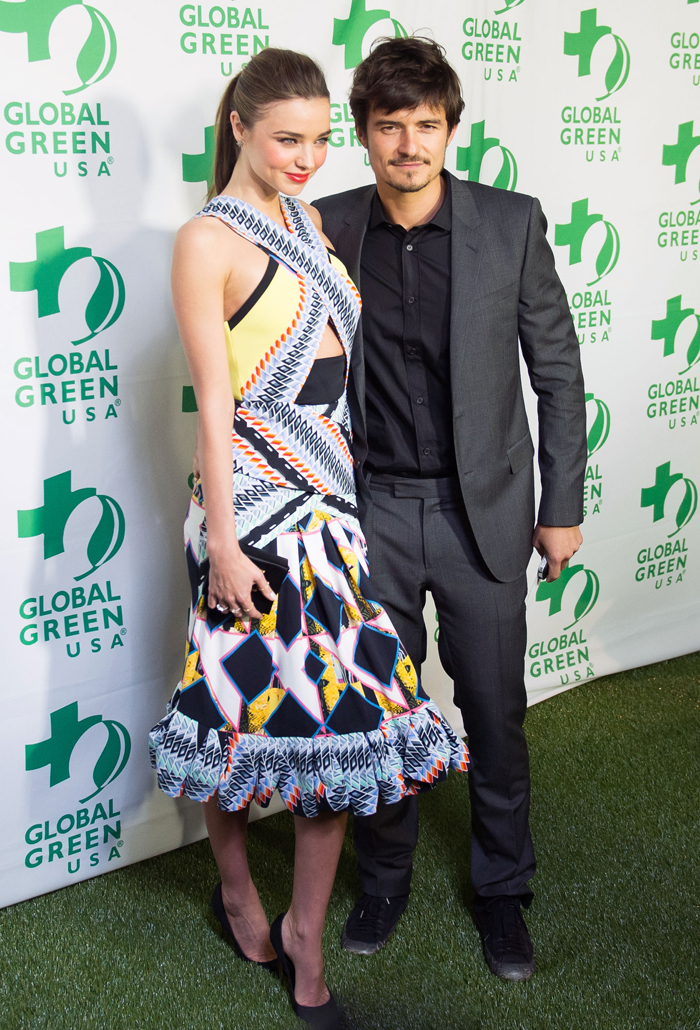 Orlando Bloom has had enough of wife Miranda Kerr's boobs!

The Hobbit star has told the gorgeous Victoria's Secret model to quit posting provocative pictures of herself online — because their 2-year-old son, Flynn, has started pointing out his mom's "boobies" every time he sees a topless photo of her!

The feud about the nudie photos has been brewing for osme time, say insiders, but the situation came to a head in mid-March after the blue-eyed beauty posted a picture of herself baring her breasts on Instagram.

"Orland's been biting his tongue over this for awhile, but it's now getting to be too much," an insider told the Enquirer. "He understands that in the past Miranda had to get naked for photo shoots because as a lingerie model, it was part of the job. But he is hoping that now she's older and a mother, she will start phasing out of posting topless."

Miranda, 29, was caught off-guard by her 36-year-old husband's demands, and told Orlando that she's trying to "build herself up as a brand" and keep her name out there. Being naked is nothing new for Australian-born Miranda — and she's spoken publicly about her love of running around her home in the buff.

"Orlando doesn't mind that she loves being naked around the house," the insider added. "He just wants her to keep some clothing on for the internet gawkers!"
[From Enquirer, print edition, April 1, 2013]
I honestly don't see Orlando getting upset about Miranda flashing her girls since that's what she's been doing for the past five years for VS and as a major part of her career. She's done several "arty" nude shoots before and after she married Orlando, and I think she enjoys doing it so much that Flynn's awareness of mommy's boobs isn't going to stop her from doing so. And I don't think Orlando cares one bit as long as he's the only one who gets to touch them (which sadly, is debatable at this point).
In Orlando-related news, there's an unsubstantiated rumor floating around that he might be headed to Broadway for the lead role in Romeo and Juliet (possibly opposite Elizabeth Olsen). He seems a little bit old for the role, doesn't he? Oh well.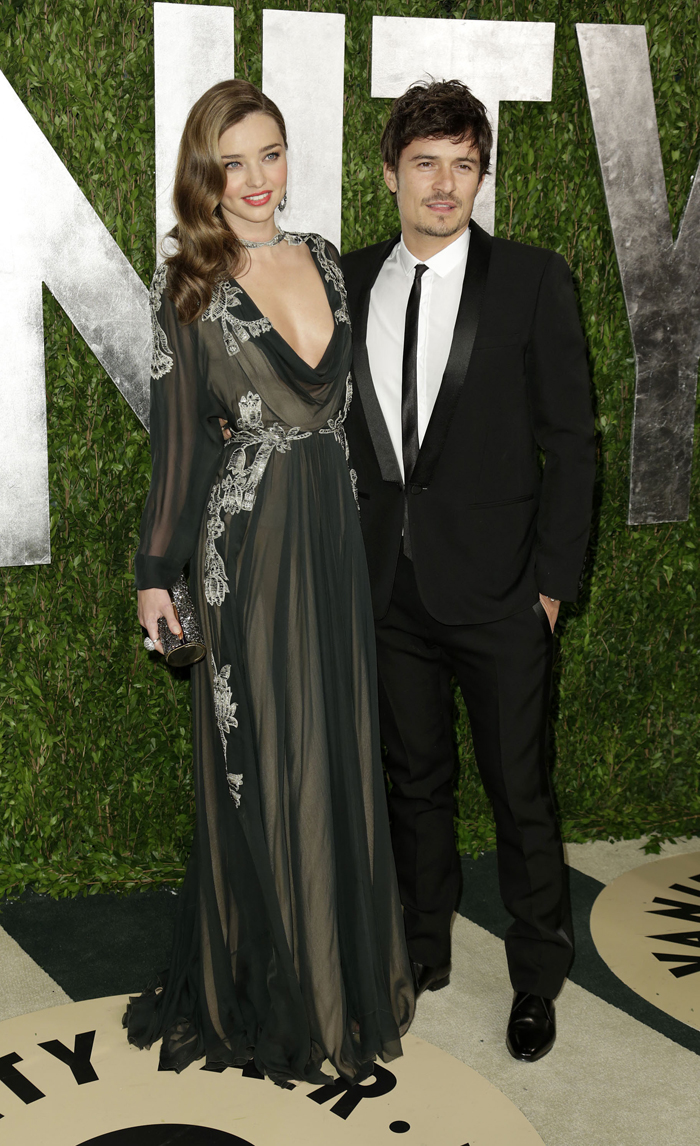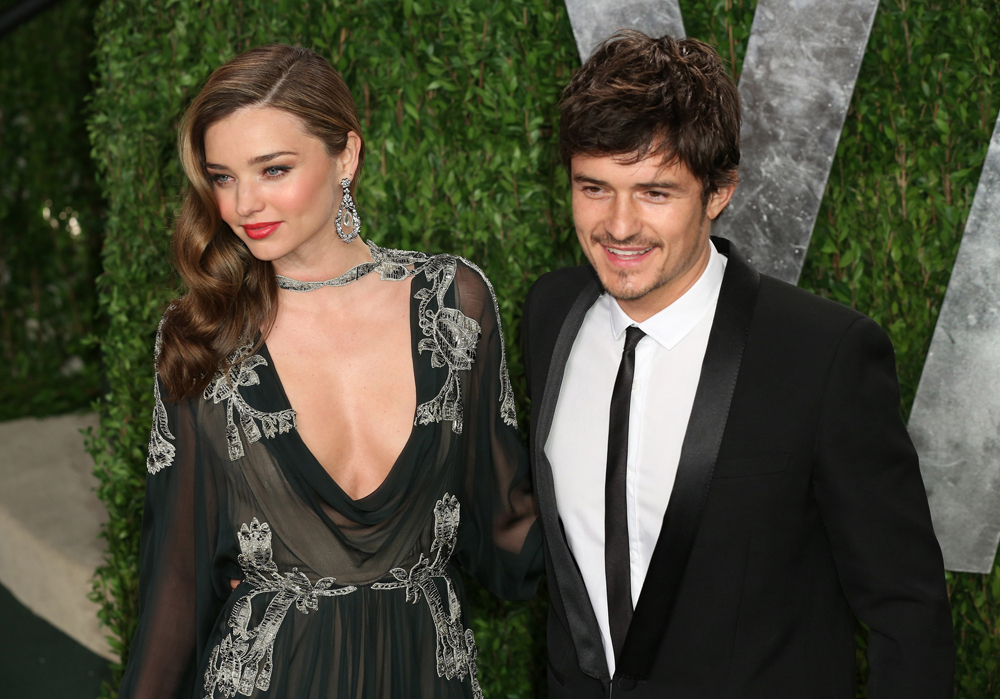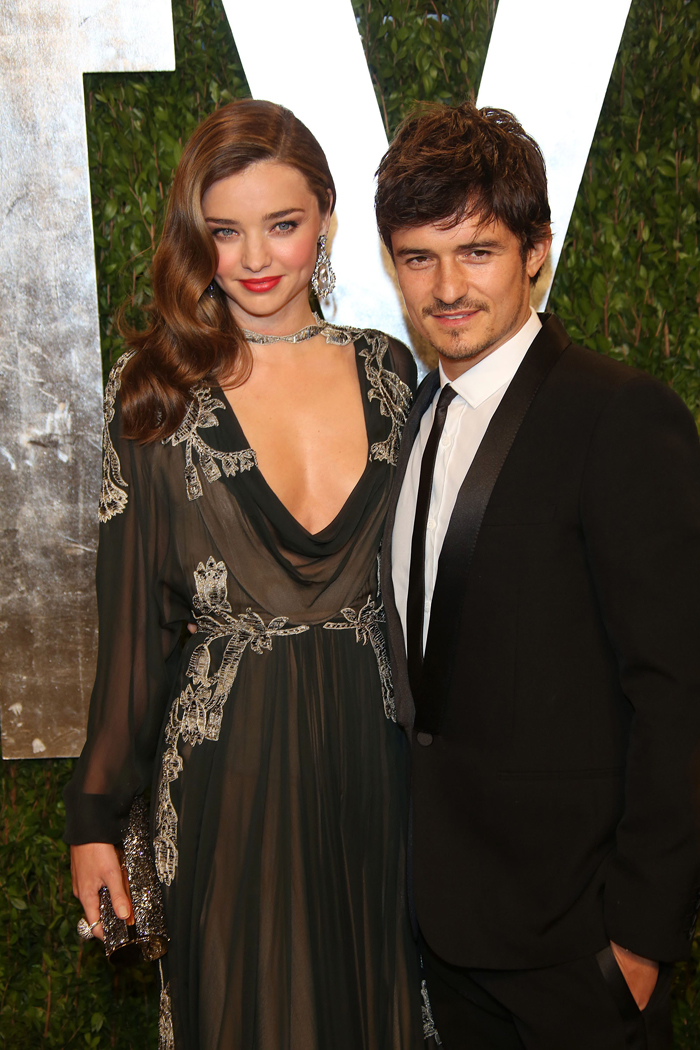 Photos courtesy of Fame/Flynet, WENN, and Instagram