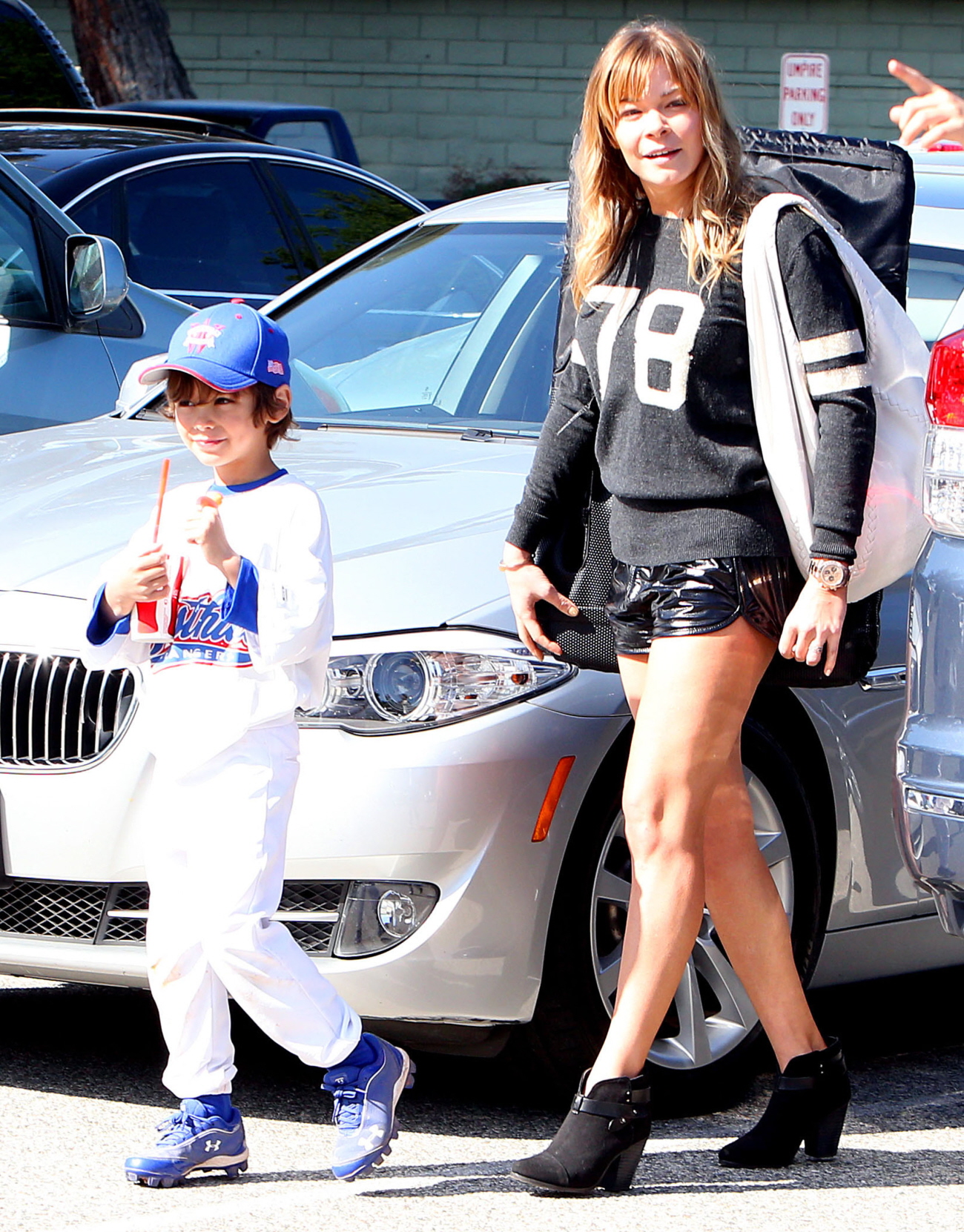 Here are some photos of LeAnn Rimes and Eddie Cibrian on Saturday in LA, going into Jake's baseball (or T-ball?) game. Mason was also in attendance. I don't think Brandi Glanville was at the game, just because there were no photos of her and I'm guessing that LeAnn called the paps especially for this "Happy Bonus Mom" photo-op. And what a photo-op! LeAnn wore a completely nonsensical outfit of a long-sleeved, bedazzled sweater, some really fug high-heeled booties and PVC (pleather/shiny fake leather) short-shorts. Those shorts leave nothing to the imagination, and I really don't understand how they are A) appropriate for a child's baseball game, B) comfortable and C) NOT sweaty and gross.
Hilariously, The Mail noted that LeAnn had a "somewhat puffy visage" and she "appeared fuller around the cheek and eye area and it was visible even more so when she smiled." For what it's worth, I don't think she looks any more puffy or squinty than she normally looks.
Here are some photos of LeAnn's "favorite room" which she posted on her Twitter, of course. Getting past the narcissism of declaring her trophy room her "favorite room" I would love to discuss her interior design style. I actually don't hate it, although I think LeAnn has decorated her new mansion like she's just decorating for herself, without any thought to how those white chairs are going to hold up with two growing stepsons knocking around the place.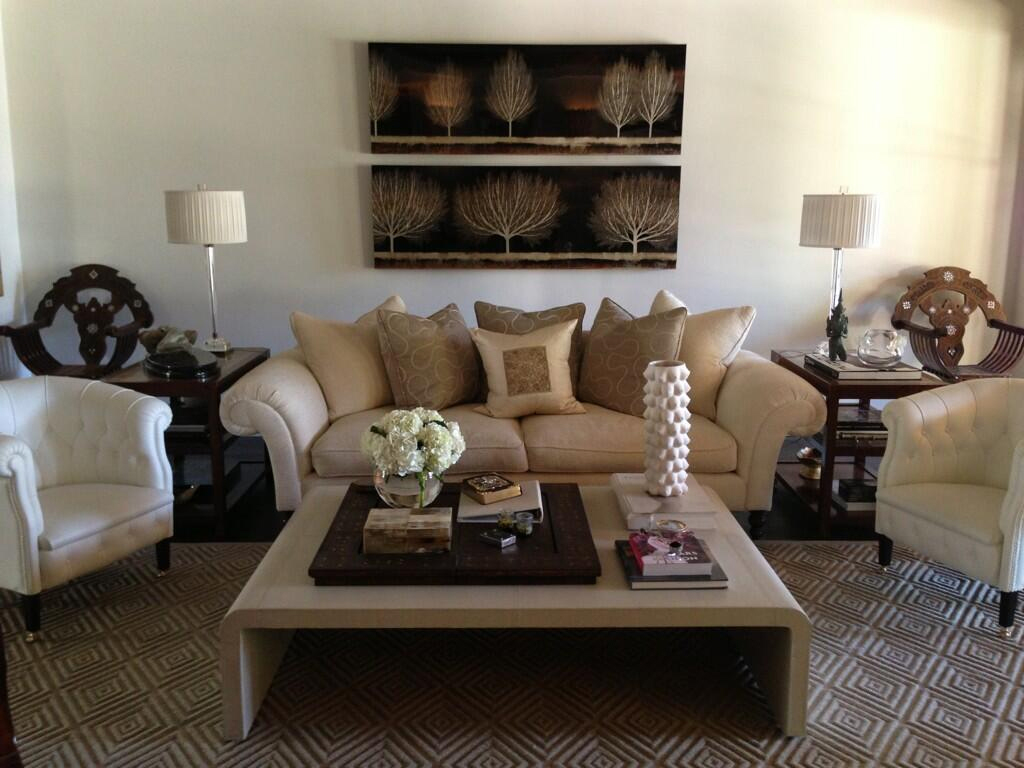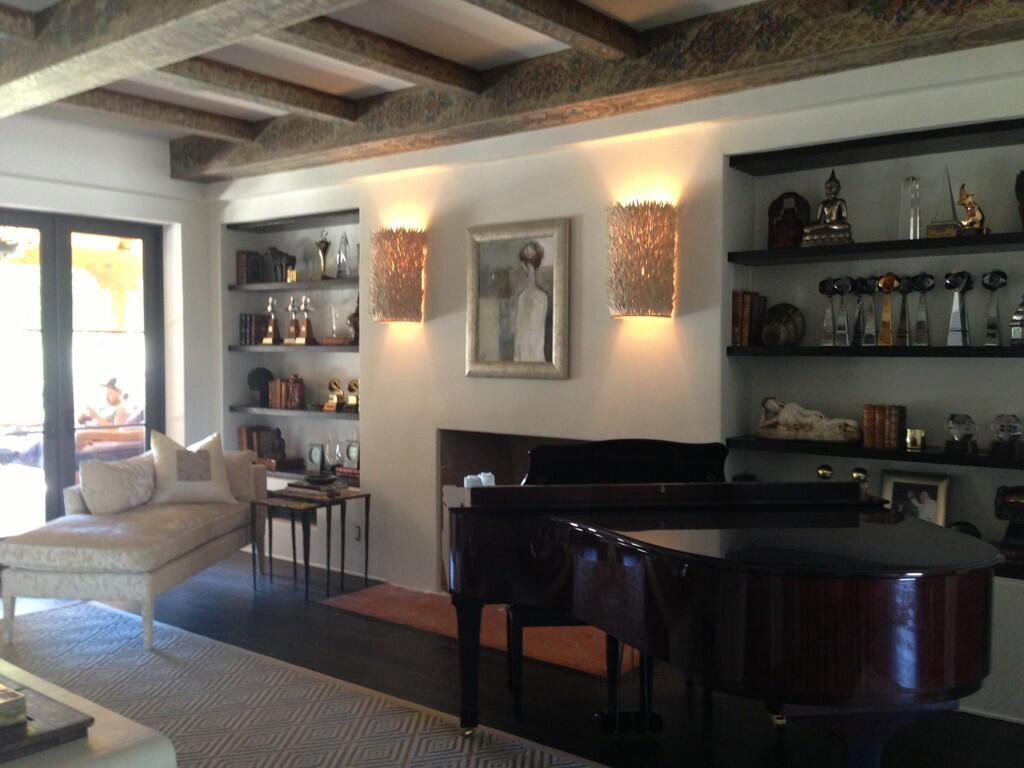 And then there's this – she posted this photo with the message "Brought all our favorite Brits home to our living room!!" The pillows are kitschy, but that sofa is FUG.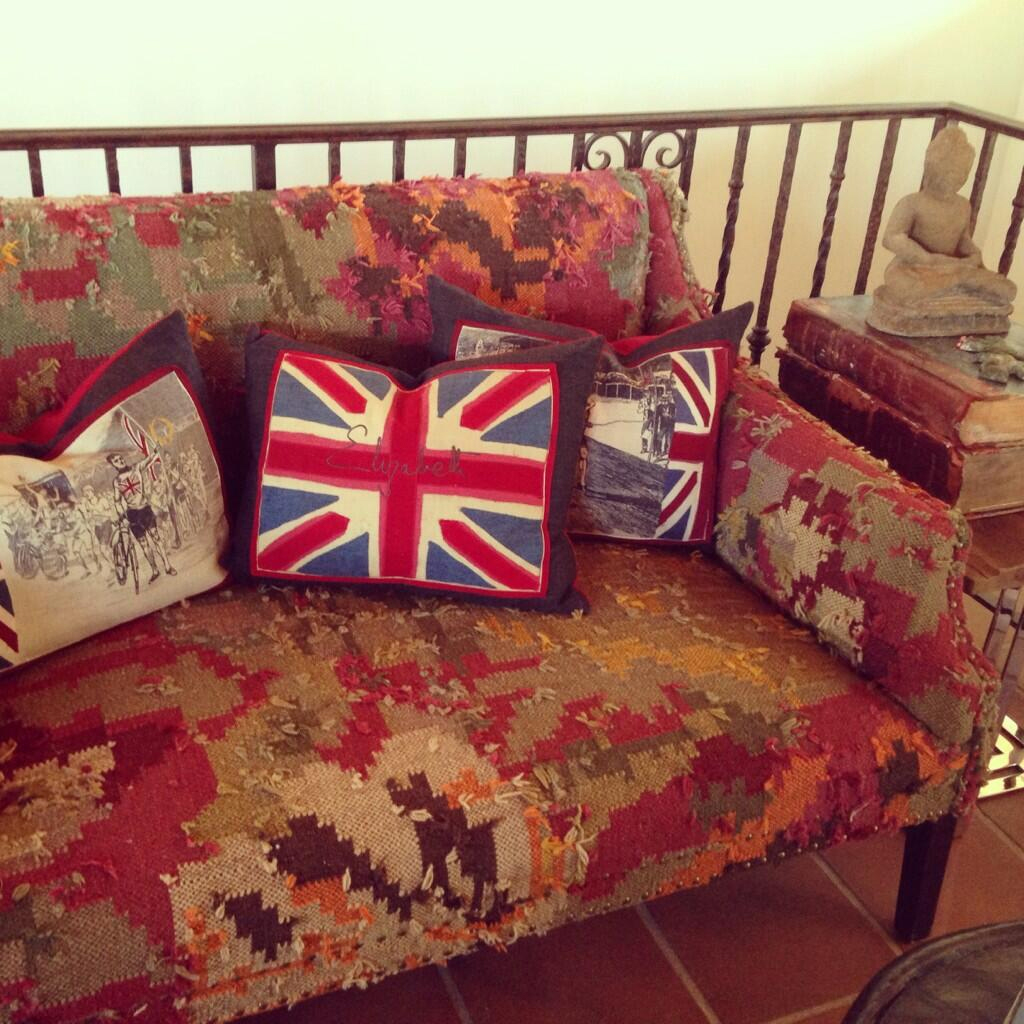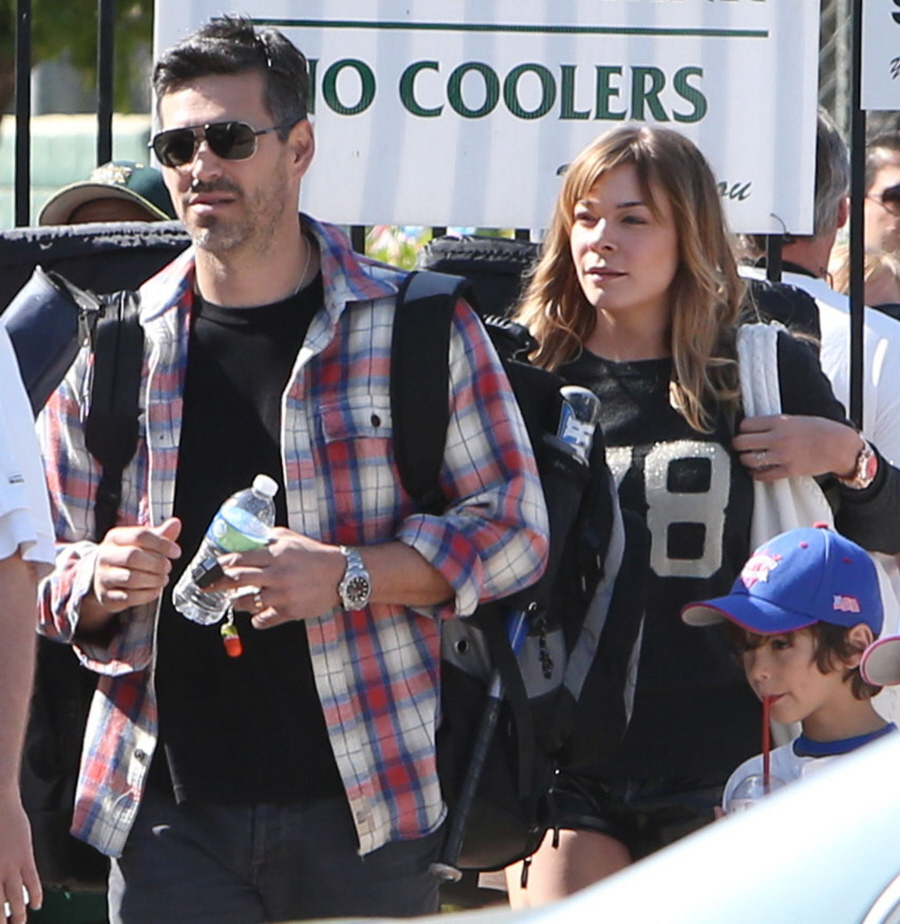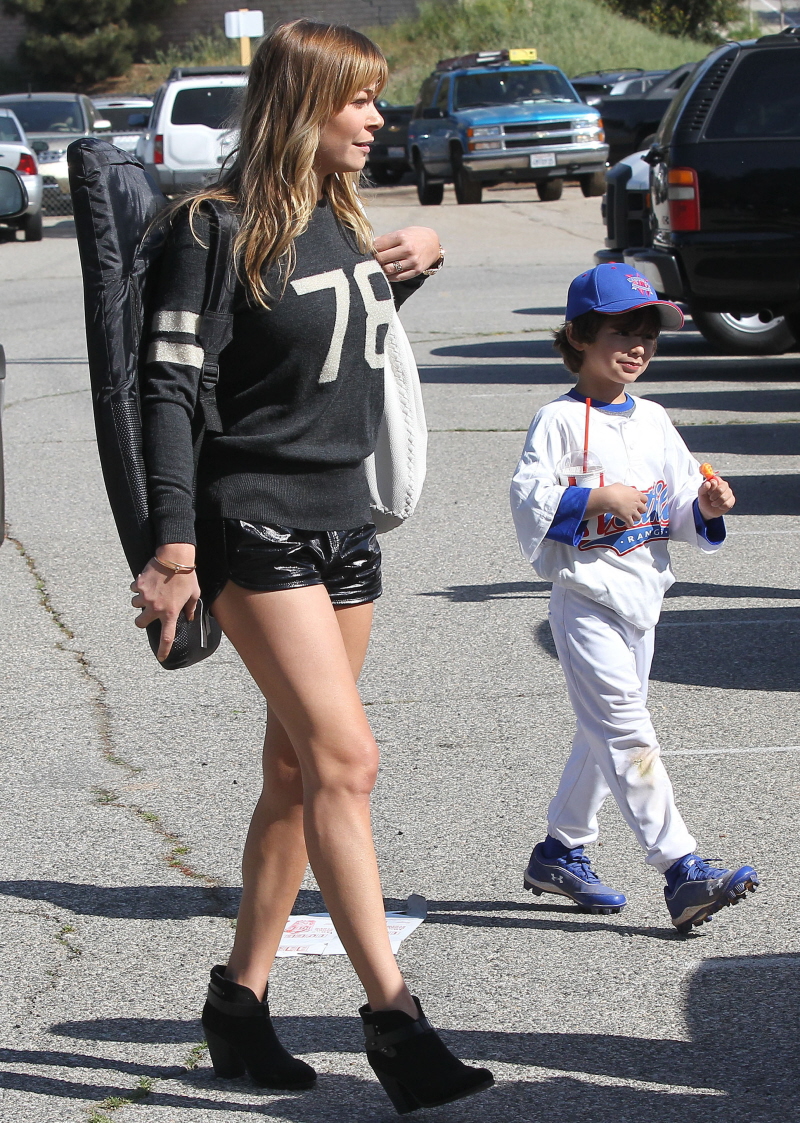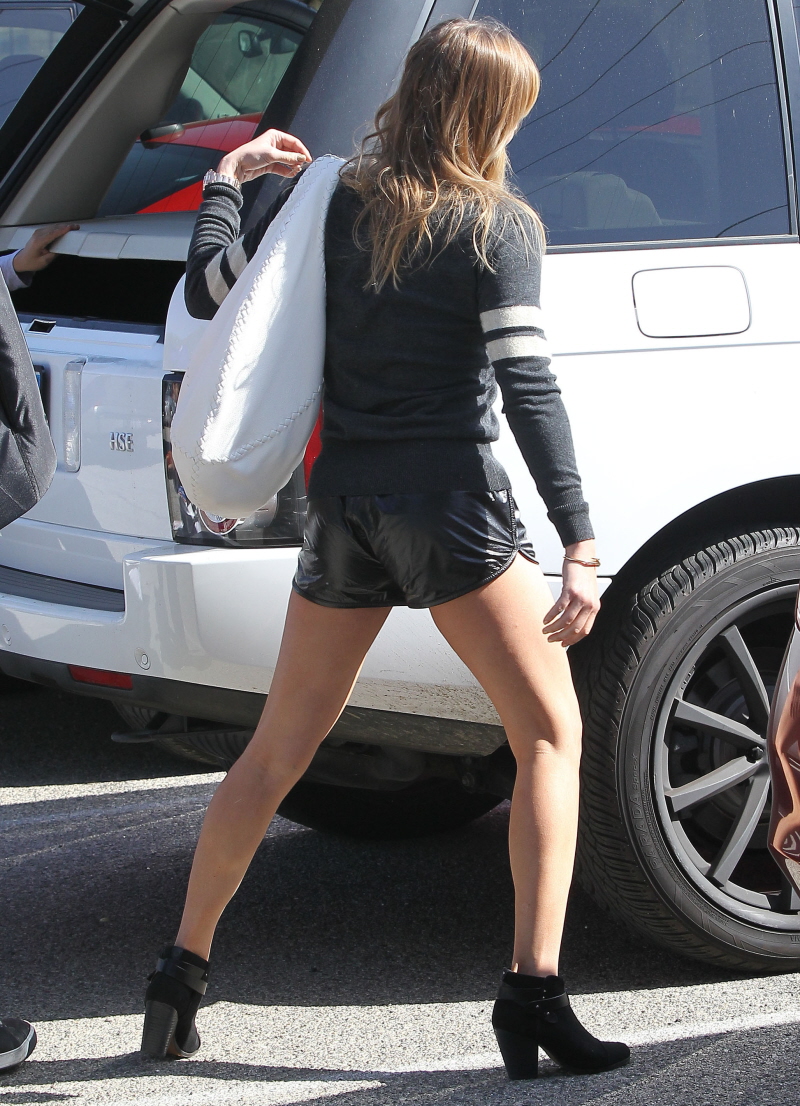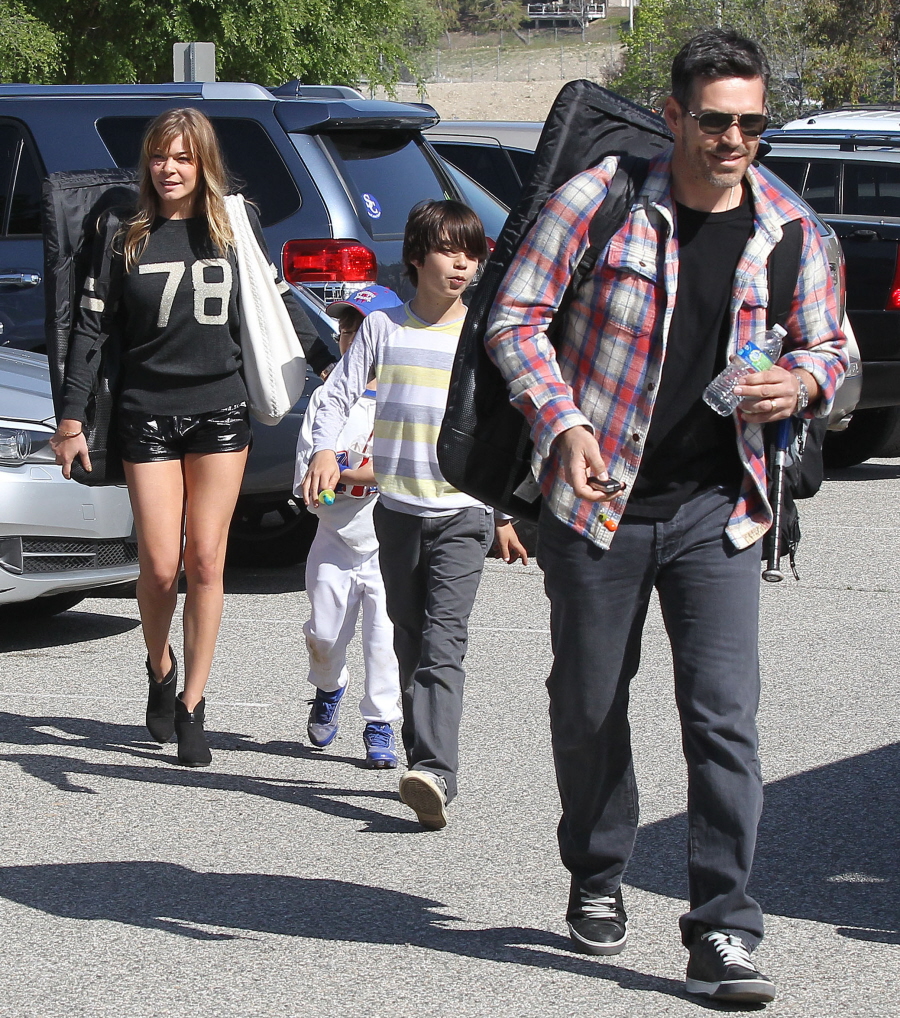 Photos courtesy of LeAnn's Twitter, Fame/Flynet.