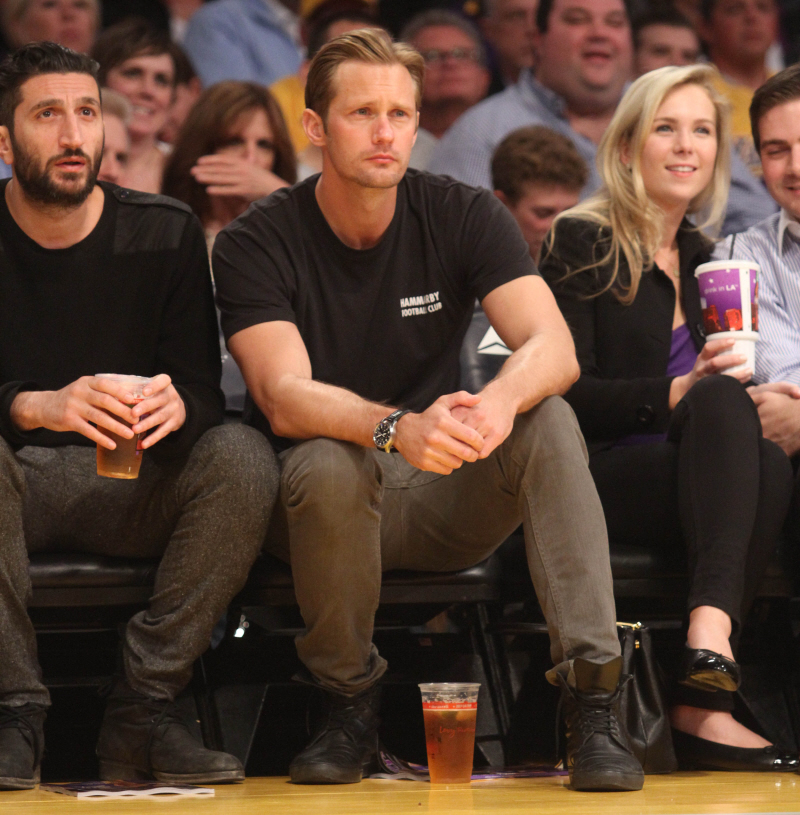 Here are some photos of your Viking lover, Alexander Skarsgard, at the Lakers game last Friday. I should just leave these here and walk away, correct? We all stake our claims and perhaps my claim on the Viking has come too late – some of you Skarsbitches have been claiming him for, like, a decade. As you know, I go back and forth on him depending on his hotness in a particular photo set or depending on whom he's rumored to be boning that week. But right now, just at this moment as I'm staring at him looking SO GOOD in these photos… I want to claim him. MINE!! MINE!! I shall put on my slut armor and defend my dong-love with this one, ladies. Sorry, I meant SLUTS!
Incidentally, I found these quotes from Alex and I don't know if they're recent or what. Some sites are running them like he just said them, so let's see.
Alexander Skarsgard only parties in his hometown. The 'True Blood' star hails from Stockholm, Sweden, and while he currently lives in Los Angeles he says he can only really let his hair down when he goes back to his old haunts.

He said: "I like to party, I like to drink and hang out, but I don't go to clubs very often in LA, but I do when I'm in Stockholm, I go out a lot. My life is better in Stockholm. I recommend it!"

Alexander also says his friends in Sweden help keep him grounded because they won't let his success go to his head.

He revealed: "We have a saying in Sweden that means, 'Don't be too different. Don't be too good.' It's like, 'We wish you success but not too much success. Don't get carried away."'

But Alexander is used to fame as his dad is 'Mamma Mia!' star Stellan Skarsgard so he's never known a 'normal' life. He told Britain's OK! magazine: "There's nothing normal about any of this! Two of my brothers are actors as well and we are all very supportive of each other. They see that I'm happy and that makes me happy."
Alex doesn't feel like he can really party in LA? That's kind of sad for him. Perhaps he should come to Virginia and I'll show him a really wild night. And by "wild" I mean "drink some Jack Daniels and then go to bed." It will be WILD, I promise.
Incidentally, this concludes our "Day of Happenstance Dong". I've done posts about Hiddles, Chris Hemsworth, Viggo and now Alex. Something for everyone!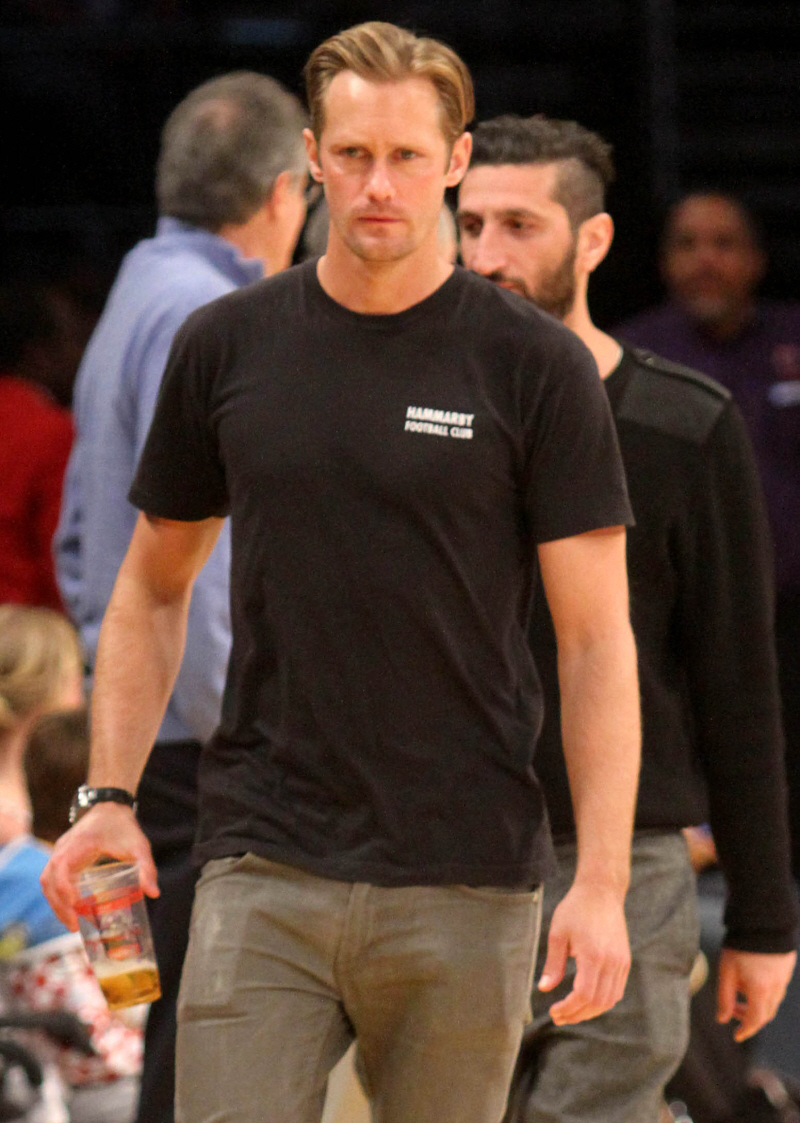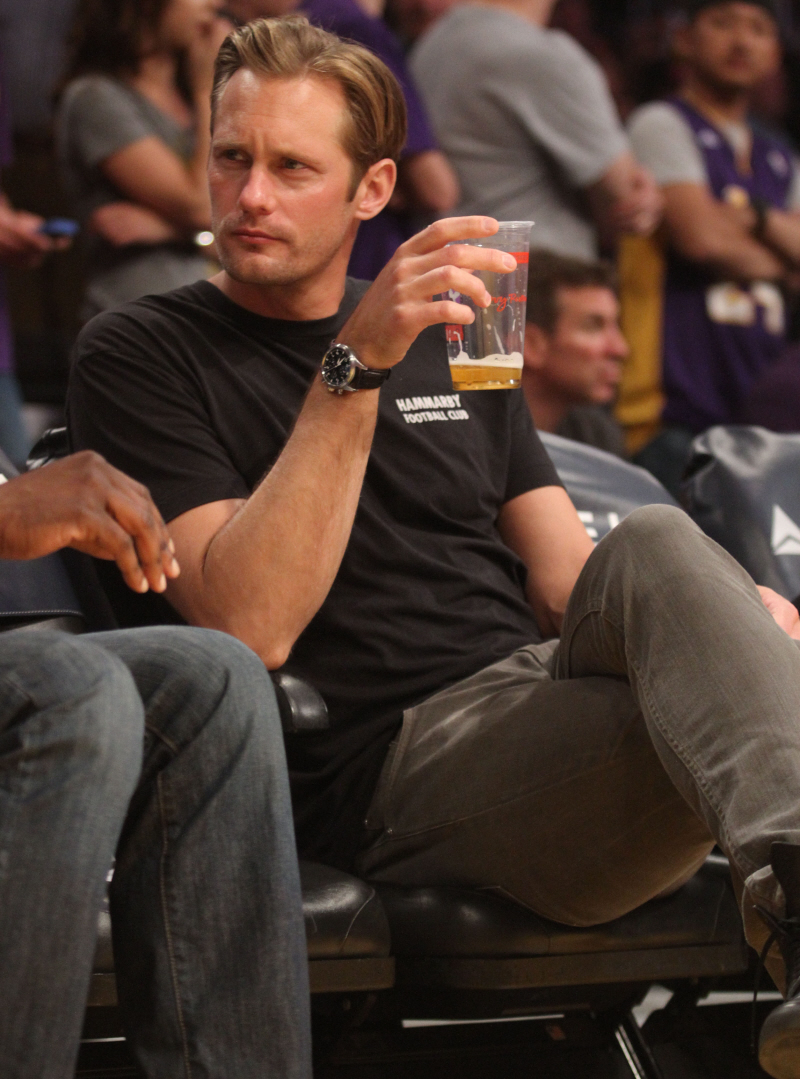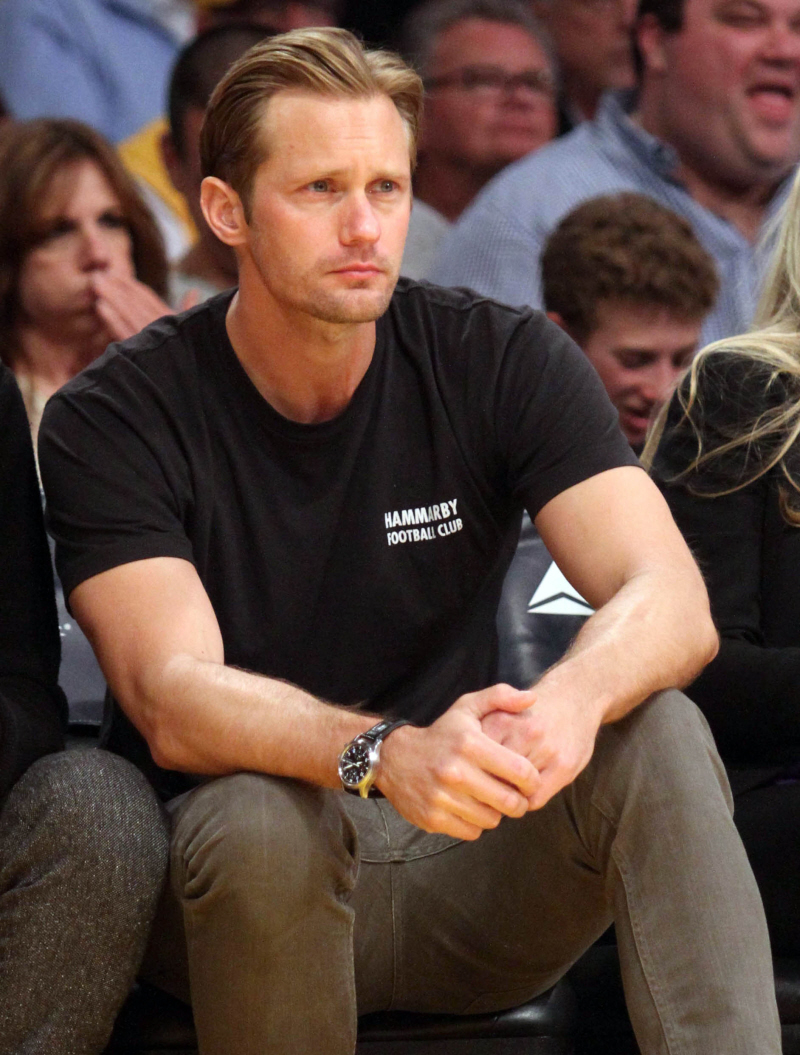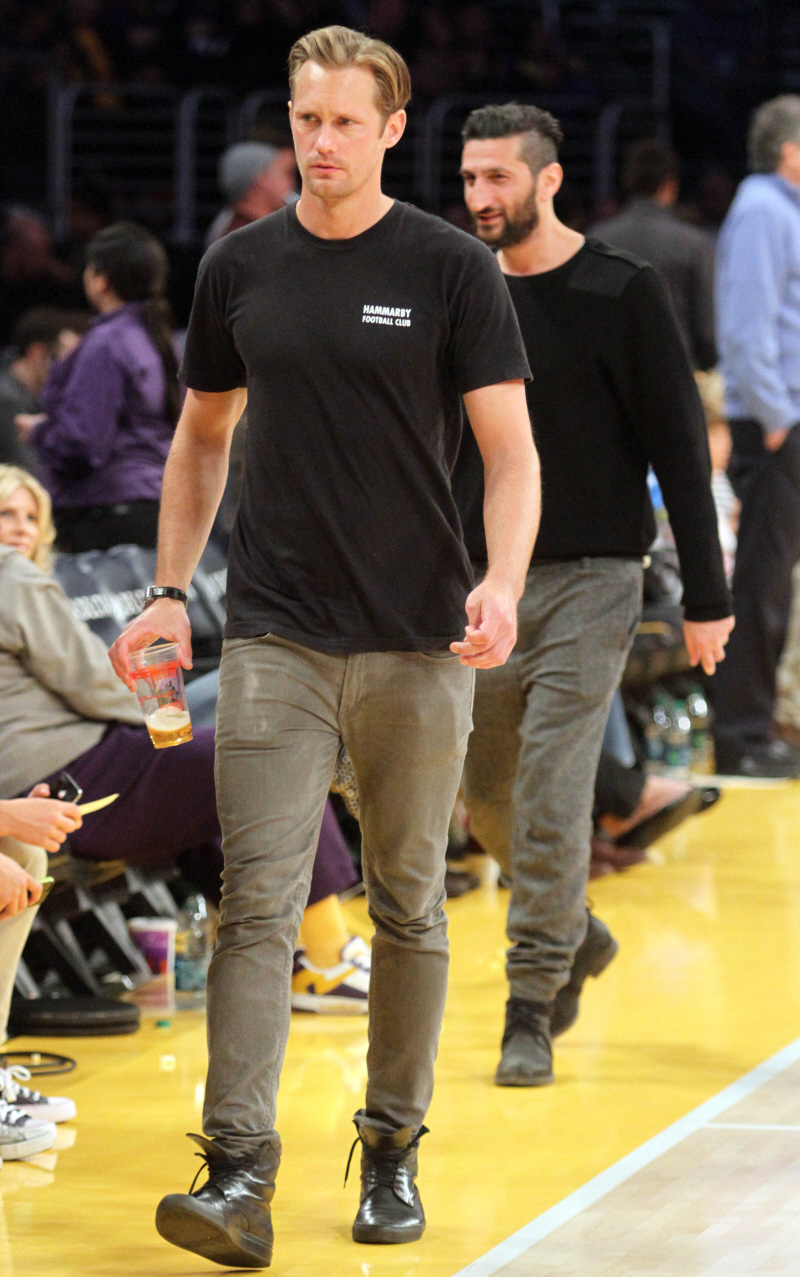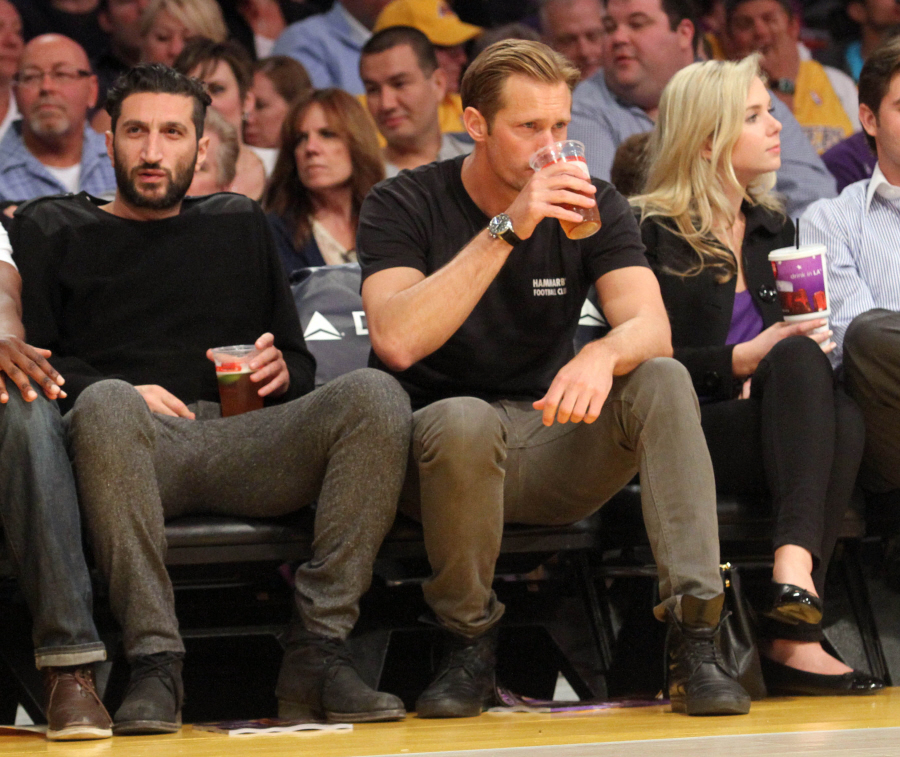 Photos courtesy of WENN.