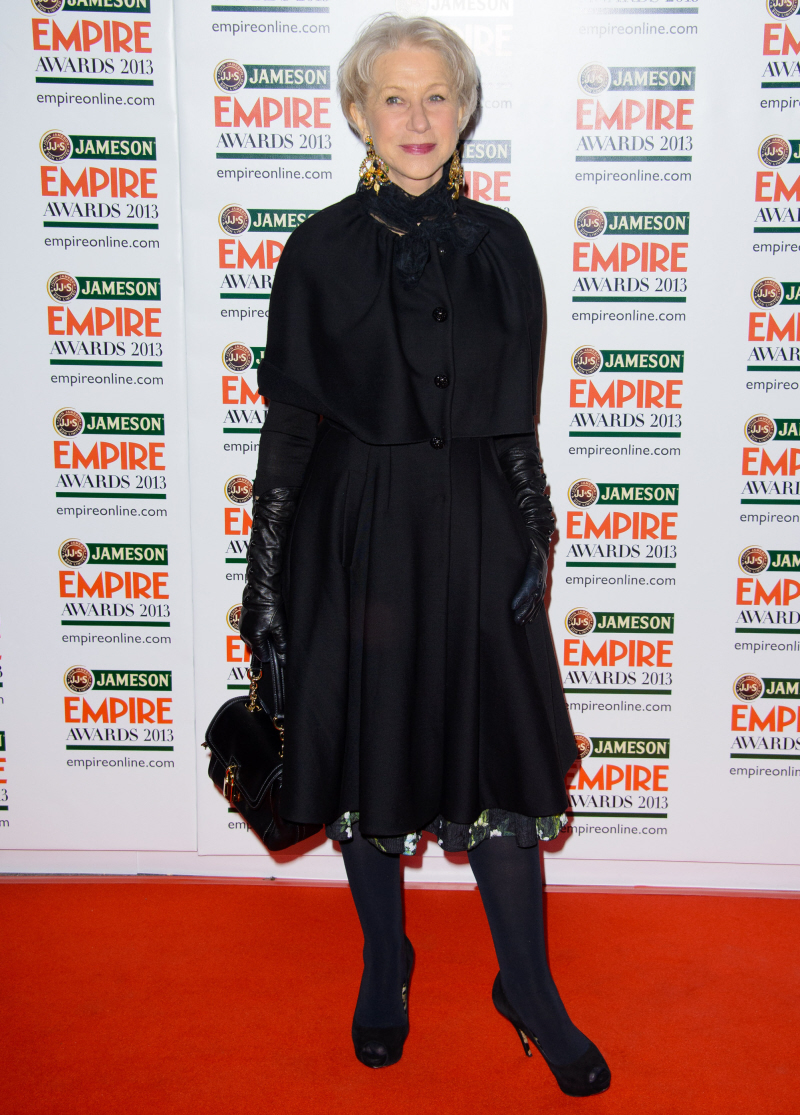 In yesterday's Tom Hiddleston post, I included a photo of Helen Mirren, who was also in attendance at the Jameson Empire Film Awards over the weekend. Helen looked amazing, of course, and as it turns out, Tom presented Helen with the Legend Award. Before that happened, though, Skyfall director Sam Mendes was honored several times over (for Skyfall, obviously) and when Sam spoke, he had named some of the men who were his major influences. And when I say "men" I mean "all sausages". So when Helen came up to make her Legend speech, she called him out for only admiring dudes:
She was presented with the Legend Award at the Empire Awards on Sunday evening. And proving that she truly is a legend, Helen Mirren took the opportunity to criticize Sam Mendes after he failed to mention any female film makers as his influences.

As she arrived on stage to pick up her own award, she began her telling off by saying: 'I don't want to unduly pick on Sam Mendes, but when he spoke about his inspirations earlier this evening, I'm afraid not a single one of the people he mentioned was a woman.'

Continuing The Queen actress said: 'Hopefully in five or 10 years, when Sam's successor is collecting their Inspiration award, the list will be slightly more balanced in terms of its sexual make-up. In the meantime, this one is for the girls.'

As she left the stage, the dame was reportedly met with huge applause from the audience who clearly agreed with her point. The Skyfall director, who picked up three events on the evening, used one of his speeches to credit the directors that had inspired his own career. Some of the names he mentioned in his men only list included Paul Thomas Anderson, François Truffaut, Martin Scorsese and Ingmar Bergman.

It is unclear how Mendes, who won Best Film, Best Director and the Empire Inspiration Award reacted to Helen's public telling-off.

Not one to dwell on things, Helen, 67, did also make a joke at the ceremony in the Grosvenor House Hotel. Accepting her accolade, she said: 'I feel more of a leg-over than a legend. I have been more in my career.'
This is something I've been thinking a lot about recently as I watched the push-pull of coverage about Sheryl Sandberg's advice/memoir-ish book Lean In. Sandberg talks about women mentoring women, and she also says that some of the most significant mentors she's had in her life were men, men who saw something special in her and gave her a leg up professionally. Her point was, I think, that if women want to succeed in business (any business), we can't simply wait around for a powerful woman to mentor us – we have to build alliances and professional friendships wherever we can get them. I believe the same goes for men, by the way – why can't a man have a female mentor? Why can't a man's professional life be significantly influenced by women?
Back on topic, I don't think it's particularly strange that none of Sam Mendes' directorial mentors/heroes are men – something like 95% of all film directors are men, so it's not like Mendes would drop in Kathryn Bigelow's name just for some gender equality. But here's what I DO find odd – that his inspirations/heroes are ONLY male directors. What about his mother? Or a female producing partner or business partner? How about a wife or an ex-wife? How about a female artist or an actress or something? Compare Sam Mendes' gender tunnel-vision with a director like Ridley Scott, who consistently talks about all of the female influences on his life – and Ridley has a history of making films ABOUT strong women too.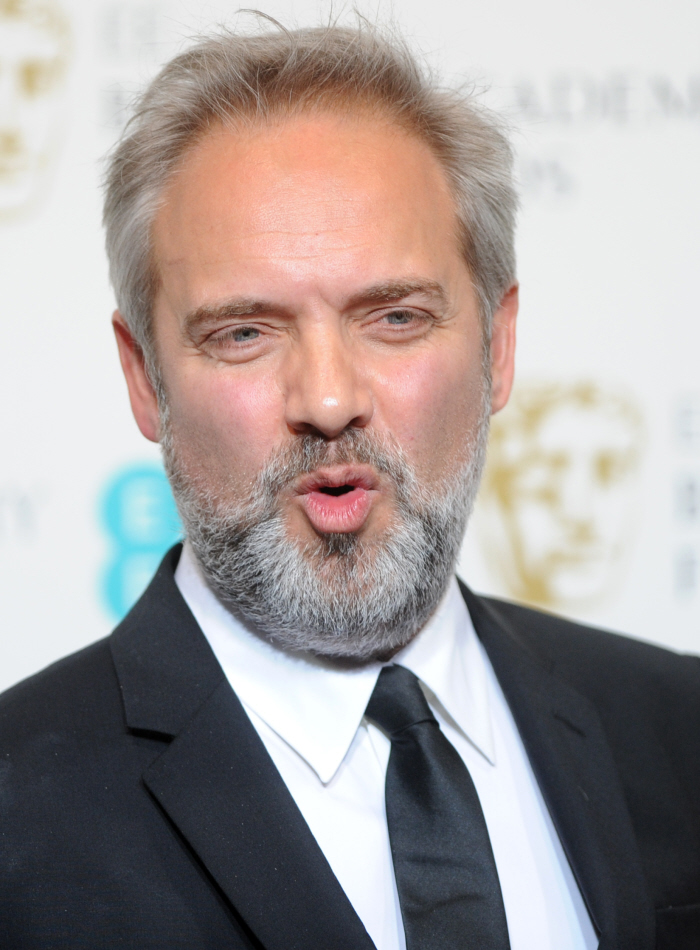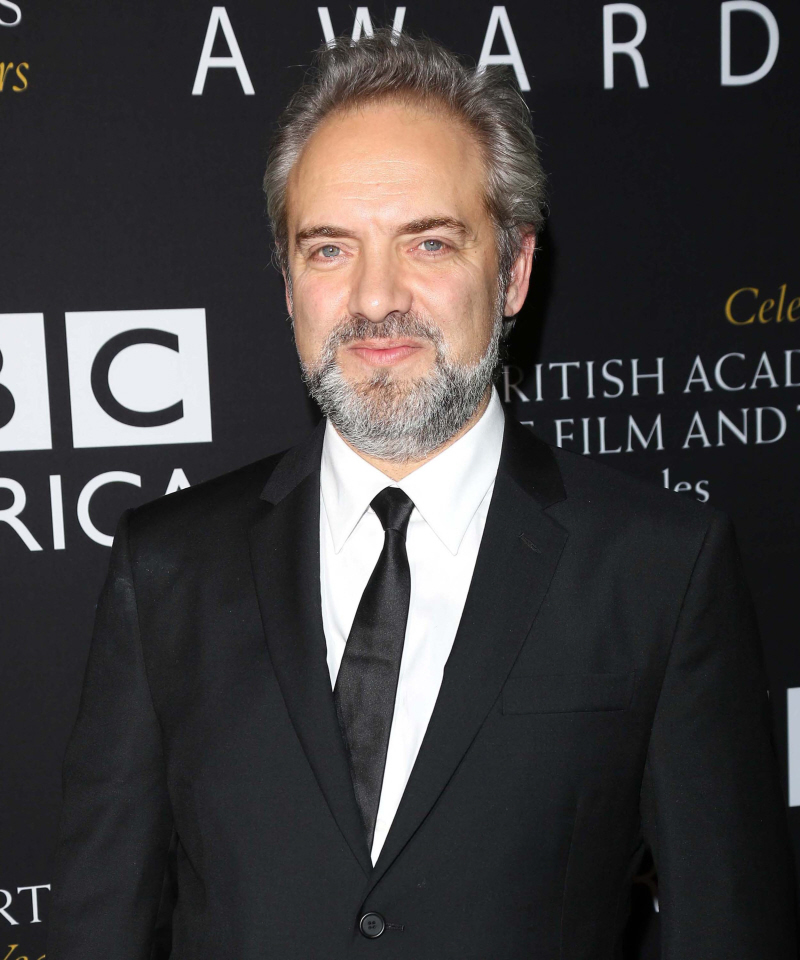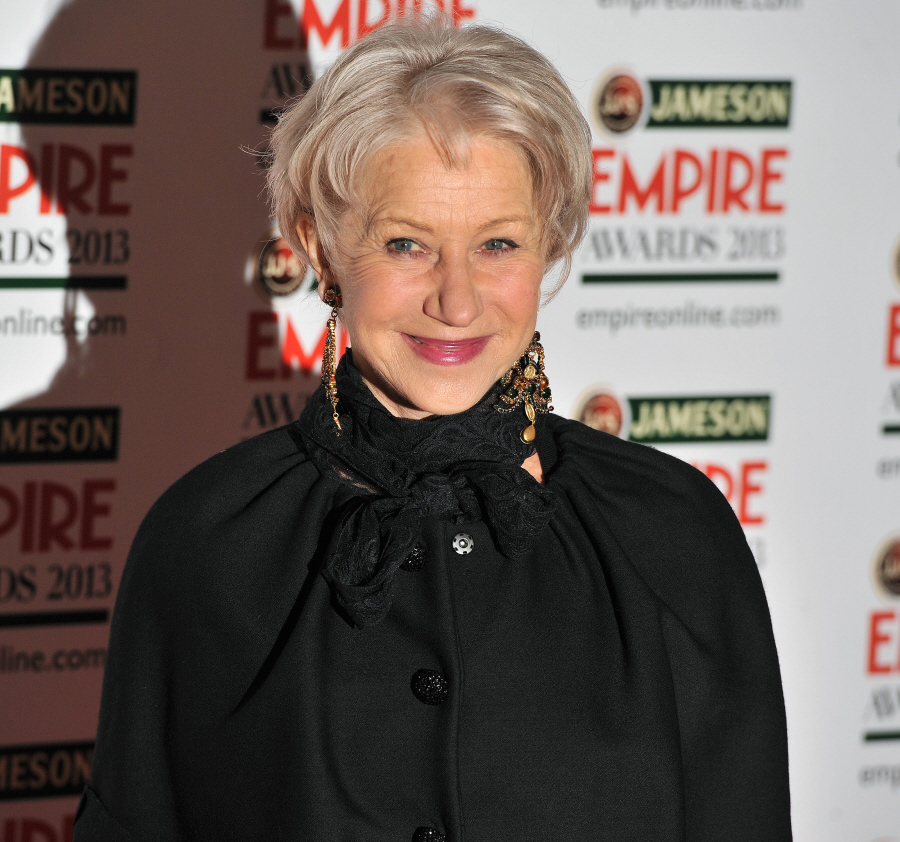 Photos courtesy of Daniel Deme/WENN.