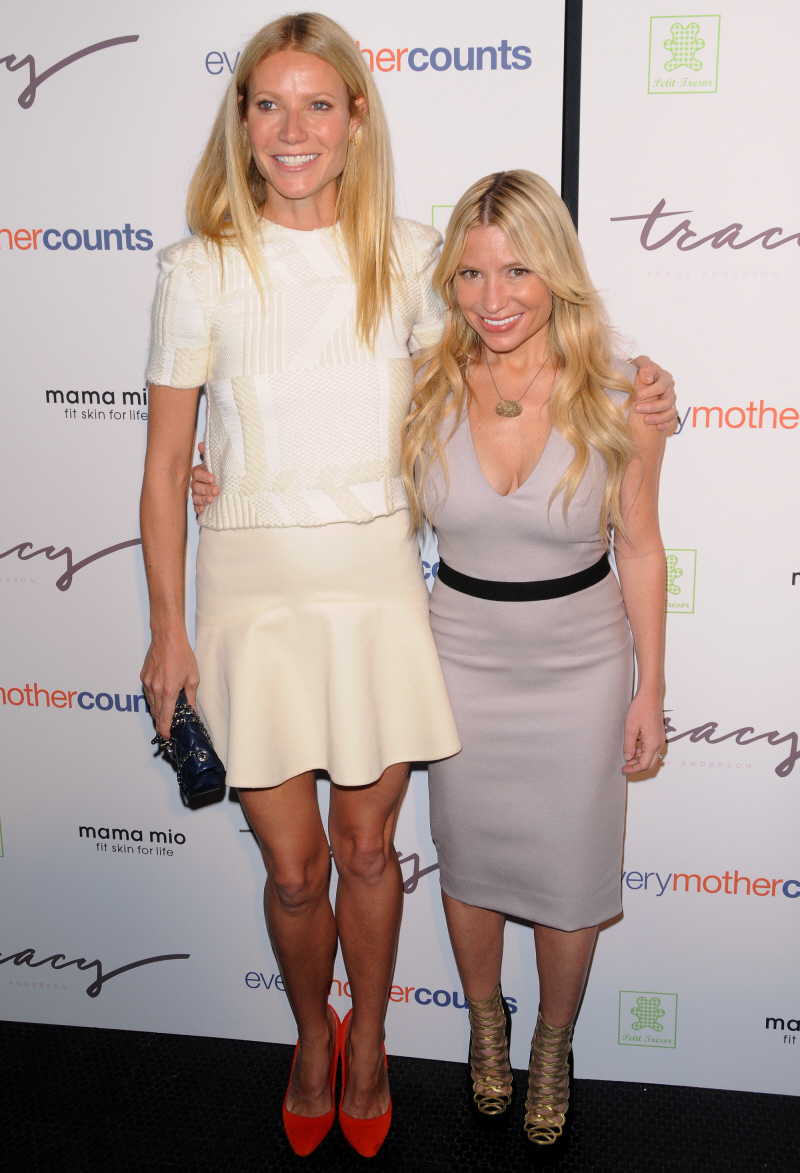 I remember when Gwyneth Paltrow's hair was a pop culture conversation point. It was back in the mid-1990s, otherwise known as Gwyneth's hey-day, otherwise known as "Gwyneth's frame of reference for everything." There are parts of Gwyneth that remind me of Jennifer Aniston, and I'm not even talking about Brad Pitt – both Jennifer and Goop became very popular household names and reached the peak of their celebrity in the 1990s, and for the most part, both women have been riding on that '90s success for the past decade. Some say "riding". Some say plateauing. Some say stagnating.
Where was I? Ah, yes, Goop's hair. Goop's hair was never some HUGE deal like Jennifer Aniston's hair, but Gwyneth's various cuts and dye jobs made the news often enough back in the day. And most of those '90s styles have lived on with Gwyneth – she still flat-irons her hair for public appearances, she still favors an unflattering center-part, she still insists on a too-harsh straw shade of blonde. So would you want your hair to look like Gwyneth's? I would not. Never. But Gwyneth is Gwyneth and of course she's better than us (in her mind) and so her latest project is to open up a "blow out bar" in LA. It's just what you think:
Is the Blow-Dry bar the new celebrity fragrance? It would seem so. Shortly after Rachel Zoe and business partner Robin Moraetes opened Dream Dry in NYC, we caught wind that Gwyneth Paltrow and Tracy Anderson were headed down that same perfect hair path, teaming up with David Babaii to open up a gorgeous blow dry bar within Tracy's new Brentwood studio.

"We are so excited to have partnered with David Babaii on the blow dry bar that we'll be offering to members of our flagship studio located in Brentwood, CA," Tracy Anderson tells Cosmopolitan.com. "As our members transform themselves into the women and men they want to be [in the studio], the David Babaii team will design a hairstyle customized for their face shape and lifestyle, as well as a product regime of what to use to keep them looking their best while [they're] on the go."

Prices are yet to be decided for each hairstyle, but we can assure you there will be a ton to choose from between sleek and wave-based blow-drys to more elaborate braids and updos.

So here's the deal: The blow dry bar opens April 4, along with the Tracy Anderson Studio's opening, and right now memberships are limited and filling up. So, if you live in the area and are interested, email info@tracyandersonmethod.com for rates and availabilities.
What's the difference between a blow dry bar and a regular hair salon? I guess a blow dry bar is more about styling your existing as-is hair and a salon will actually cut and dye and highlight and perm and such? But, again, I have to ask – if Tracy Anderson and Gwyneth Paltrow are the "faces" of this venture, how many people are going to be like, "Yes! The women with the straw hair and the flat-iron! They should do my hair!"
And you know what always bugs me about Goop's hair? If she would just let it be more natural, she would look so much younger and softer. Her natural hair is darker, with a natural wave, and without a center part. If she did her hair like that, maybe I would be into it!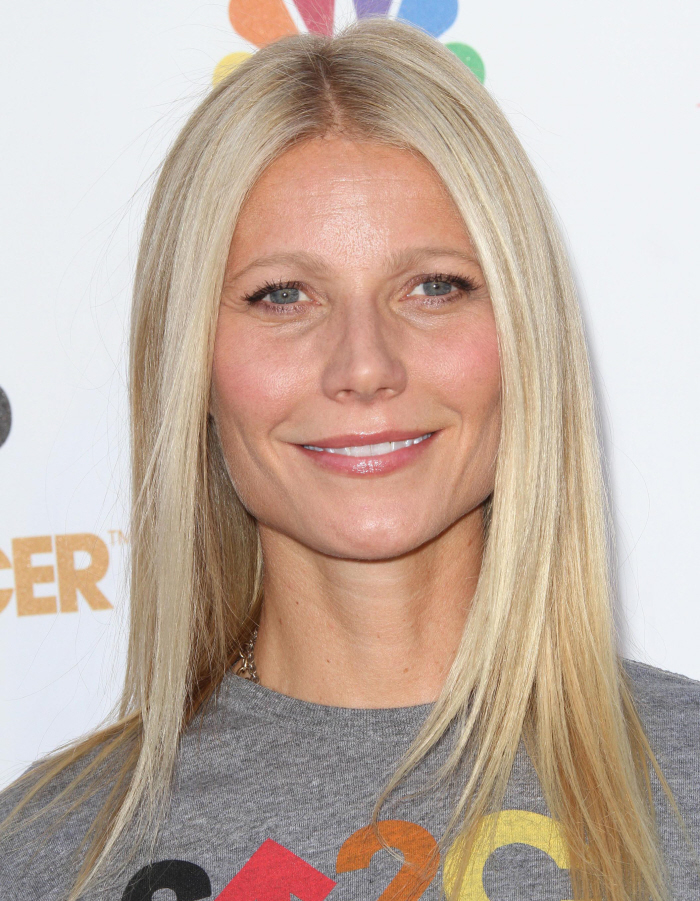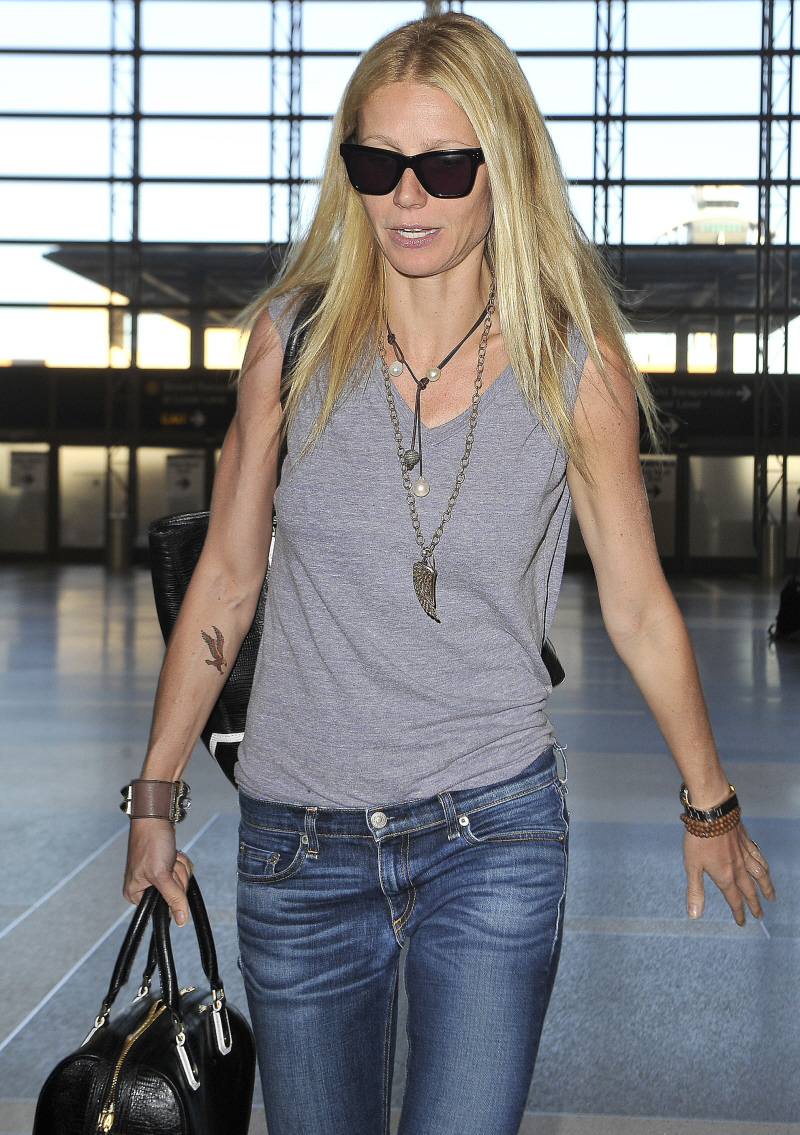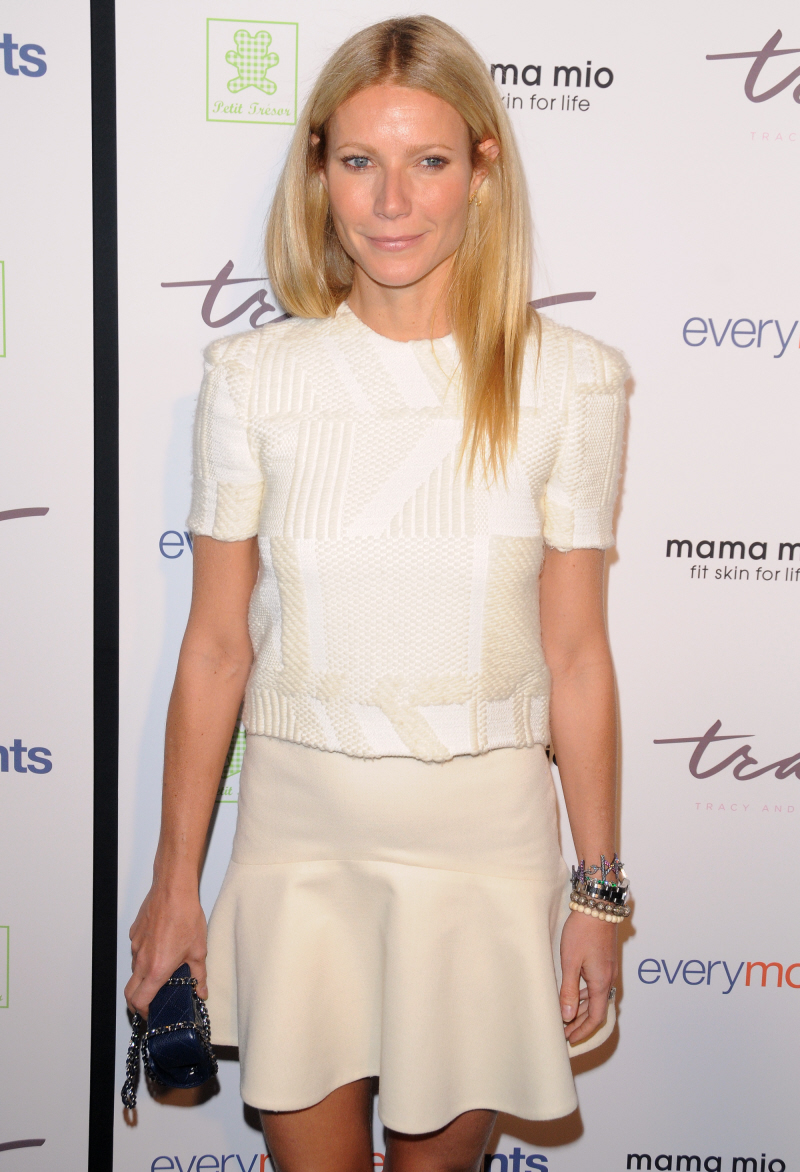 Photos courtesy of WENN.