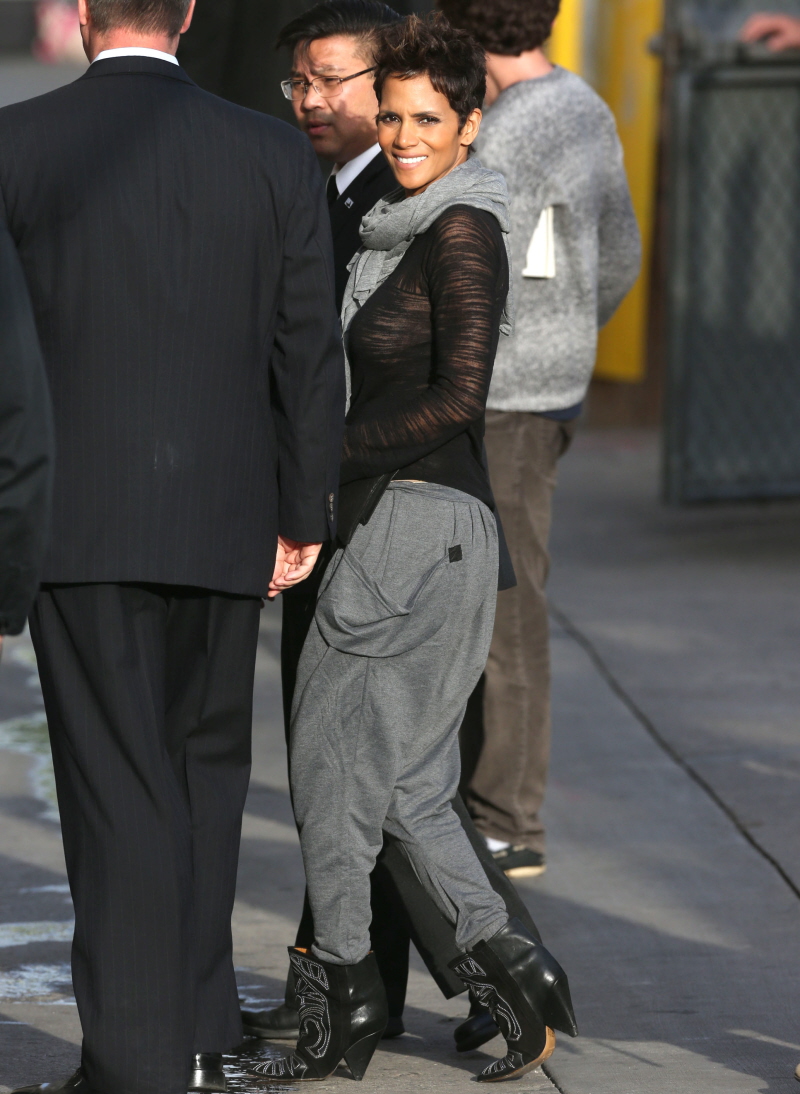 It's been months and months since there was any kind of douche-eruption from Halle Berry and Gabriel Aubry. Surprised? I am. I guess their last controversy/mess was the fist-fight on Thanksgiving, which took a few months to sort out, and which I personally think Gabriel came out looking better because once again his custodial rights were maintained and strengthened. The Thanksgiving fight came just a week after a judge ruled that Halle and her lover Olivier Martinez could not move to France with Nahla Aubry, because that move would effectively end Gabriel's joint custody of Nahla. For months I've been waiting for Halle's next legal salvo, some new argument for why she should be able to take Nahla to France. But as this new Halle interview seems to indicate… Halle is no longer in a rush to move to France. Shocking!
Halle Berry will move to France when her daughter turns 18. The Cloud Atlas actress is keen to start a new life in Europe with her fiancé Olivier Martinez but her former partner, Gabriel Aubry, has bitterly contested her plans to take their little girl, Nahla, now five, with them.

Halle is ready to delay her dream until the youngster is old enough to make her own decision on where she wants to live. The Oscar winner said: 'It probably won't be until my daughter is 18 and off to college. When Nahla turns 18, she'll be legally able to make her own decisions about where she wants to be and I think that then, when she's off on her own, we'll move there. It's where I want to end my days, that's for sure.'

As for motherhood, Halle says: 'It's something I'm learning about every day. I'm not perfect by any means – there's no such thing as a perfect mother and I'm not striving to be one. I just strive to be the best I can be on any day in any given situation.'

While Halle loves France, she won't be learning to speak French until she lives there as Olivier thinks it will be too much for her to take on at the moment.

In an interview with HELLO! magazine, she said: 'I was told very lovingly by him not to work on it too hard now but to wait until we get to live there. Because for me, at my age and with all that I already have on my plate, trying to learn French is probably one of the hardest things I could possibly do. He thinks I'll have an easier time when we're living there and immersed in the culture – if we ever get to go that is.'
That is the weirdest explanation for not learning French. Obviously, I understand the whole "immersion technique makes it easier to learn a language" thing, but to not even try to learn any French? When your fiancé is French and you want to move to France? That's weird, right? And who else rolled their eyes at the thought of Halle and Olivier still being together 13 years from now? HA!! As for Halle letting go of the dream to move Nahla to Paris… sure. We'll see.
In the same interview (I think), Halle also discusses therapy. Did you know that she's been in therapy since she was 10 years old? I didn't know that, but it didn't surprise me. Halle said:
"I've done therapy on an as-needed basis since I was probably ten years old… My father was an alcoholic and a very abusive one, and my mother knew the value of providing me with the outlet of an unbiased person to talk to, so I've done that all my life when times get stressful. It really helps me deal with stuff… I try really hard not to take my problems out on others and, in order to do that, I tend to mask the bad stuff or deal with it internally – you know, keep my chin up, put on a brave face and just keep going. If I do have a problem, I handle it so well that most other people don't even know about it."
Um, who is she kidding? When she has a problem, everybody knows about it!! Because she tells media outlets. I think she probably considers that part of her therapy too. That's not a knock on talk therapy – talk therapy is an invaluable tool for many, many people. I just think Halle is particularly full of it.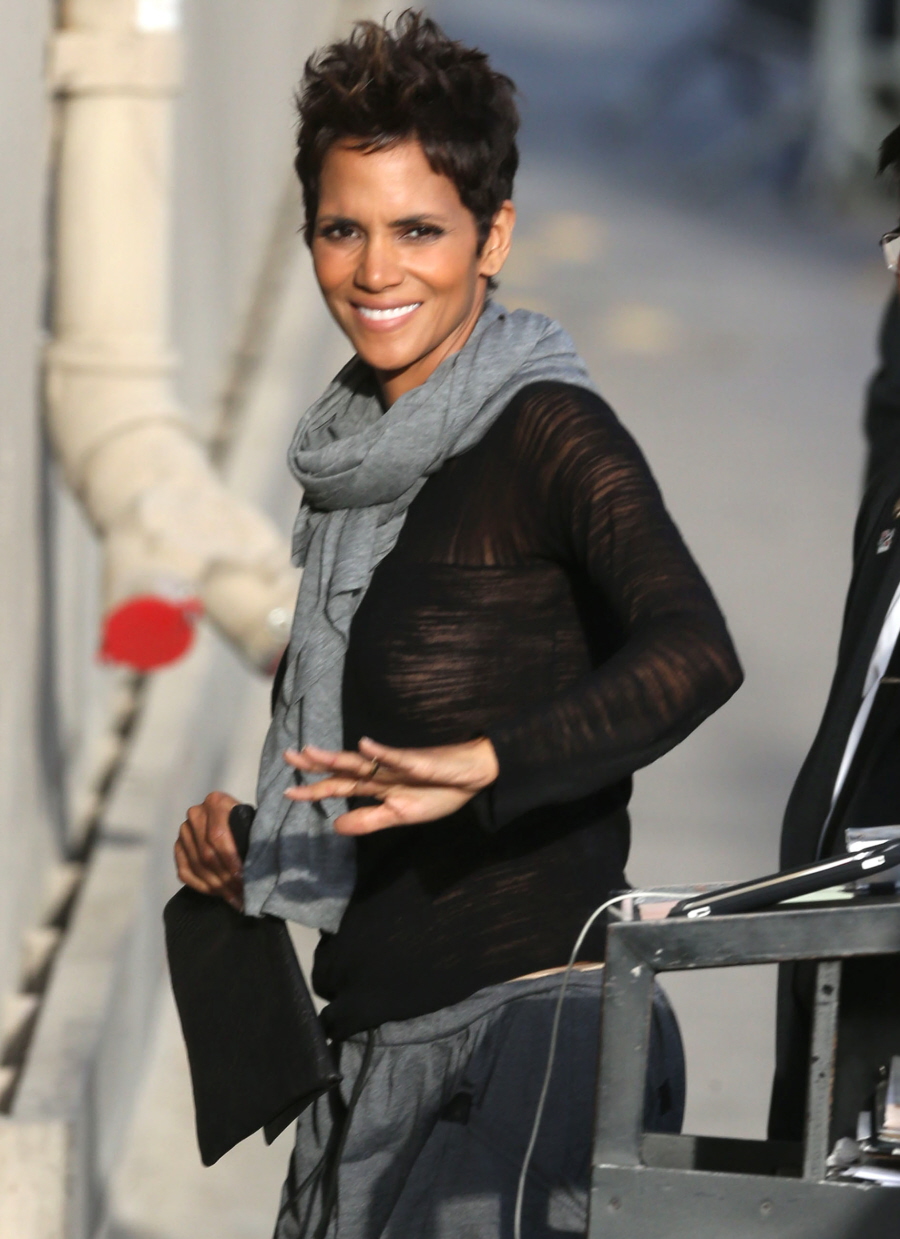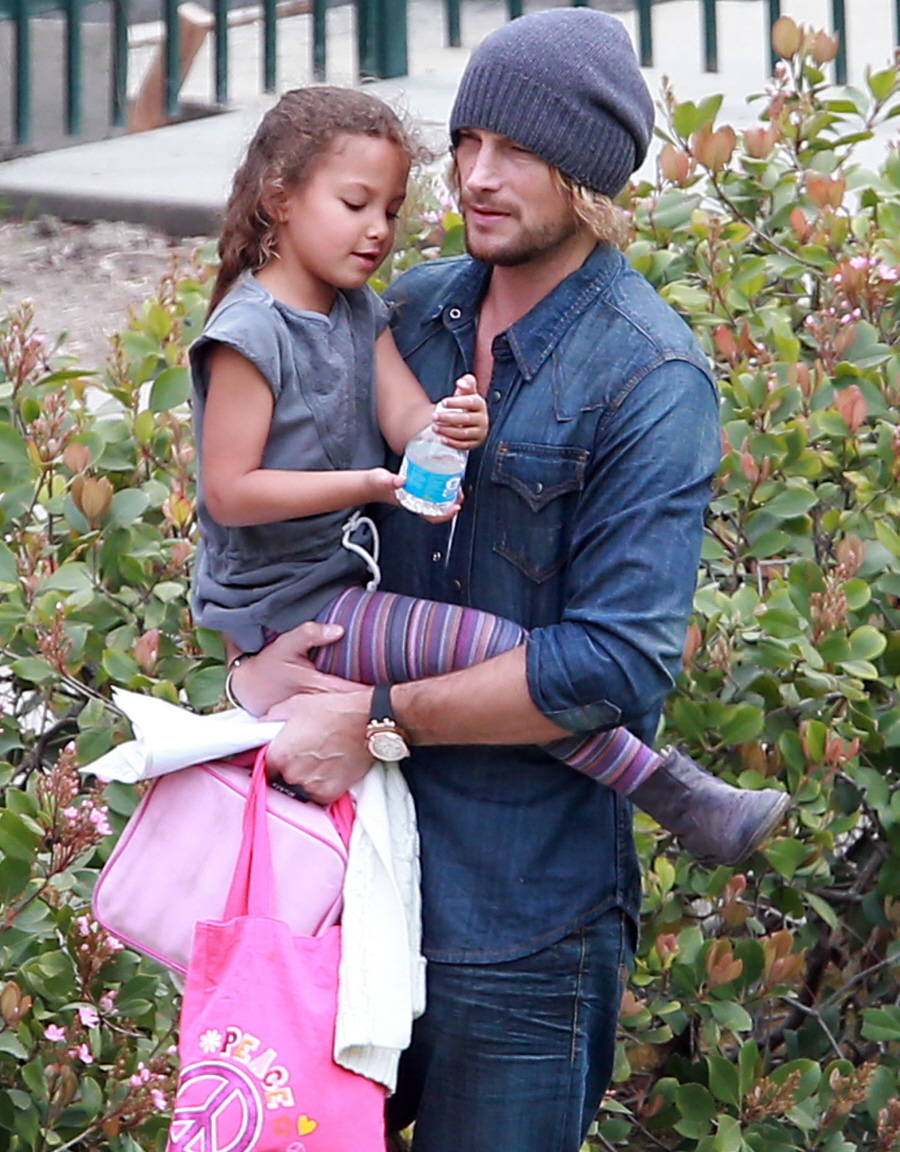 Photos courtesy of Fame/Flynet and WENN.