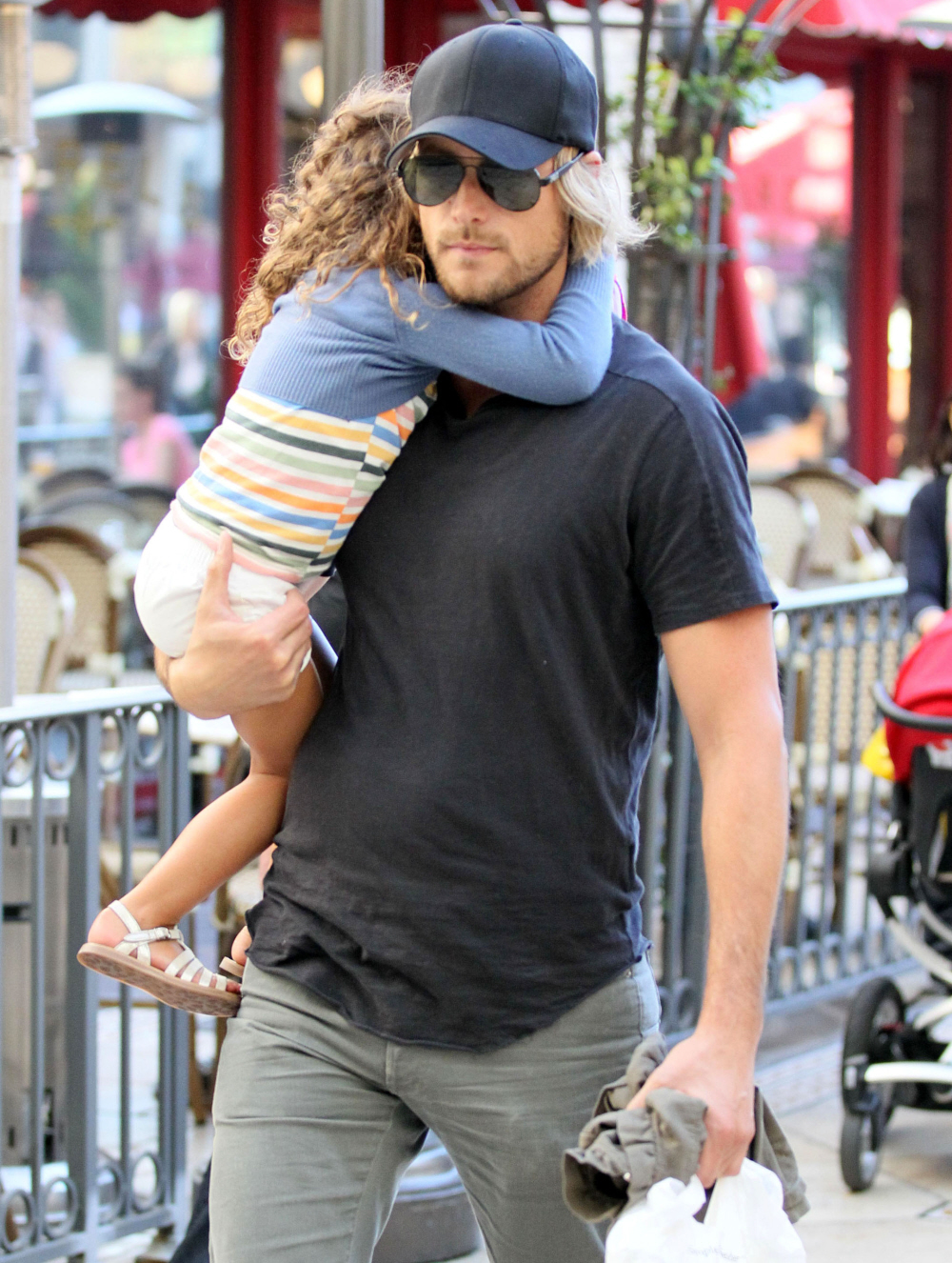 I'm just putting this question out there: is Olivier Martinez just as crazy as Halle Berry? I'm starting to wonder, because it would honestly explain so much. That's why Olivier hasn't run for the hills yet. His crazy is feeding on her crazy, drama upon drama, and on and on. Anyway, it was less than three weeks when the judge ruled against Halle Berry, saying that she could not move to France with her daughter Nahla Aubry, because it would effectively end Gabriel's custodial rights. I've been waiting to see what Halle's next move would be because OBVIOUSLY that would not be the end of it. That only made Halle feel more persecuted. So when Gabriel Aubry went to drop off his daughter at Halle's home on Thursday morning, guess what happened? Olivier Martinez came out to talk to him – and by "talk" I mean "talk smack". A fist-fight ensued, because all of these adults act like children most of the time.
Gabriel Aubry was arrested Thanksgiving morning after a melee at Halle Berry's house, which sent both Gabriel and Halle's fiance Olivier Martinez to the hospital … TMZ has learned.

Law enforcement sources tell TMZ … Gabriel showed up to Halle's house with Nahla for a custodial hand-off. We're told Gabriel was still in the motor court (a rich person's word for a giant driveway) when Olivier walked up to him and said, "We have to move on."

According to witnesses, Gabriel then pushed Olivier and threw a punch at his face, but Olivier blocked it and the punch struck him in the shoulder instead. We're told Gabriel then pushed Olivier to the ground, and Olivier cold-cocked him in the face, and a struggle ensued, ending with Olivier pinning Gabriel to the ground.

In the struggle, Gabriel suffered a broken rib, contusions on his face, and possibly a more serious head injury. Olivier may have broken his hand and suffered neck injuries as well. There are conflicting accounts as to whether Gabriel was rendered unconscious in the fight.

Police were called and Olivier made a citizen's arrest for battery against Gabriel. Gabriel was escorted to the ER and, ironically, Olivier went to the same ER an hour later. The two were just down the hall from each other.

Law enforcement sources tell TMZ … a judge has issued an emergency protective order, which requires Gabriel to stay 100 yards away from Halle, Olivier, and Nahla.

And finally, there's this … specifics about the argument between Gabriel and Olivier are sketchy because they were trash talking each other in French.

It's pretty shocking — considering Gabriel was out with Nahla just last night for a movie date at the Grove.

5:55 PM PT — Gabriel has been booked for misdemeanor battery. According to his booking sheet, he's listed as 6'2″ and 180 pounds. He's still in custody and his bail has been set at $20,000.

5:30 PM PT — Sources tell TMZ … when Gabriel and Olivier started going at it, Halle rushed Nahla inside the house so she missed the brutality.

3:35 PM PT — Gabriel has been released from the hospital and is currently at an L.A. jail where he is being booked. Olivier has also left the hospital and has returned to Halle's home.
Us Weekly's LAPD sources say that the investigation is still ongoing and that "the cause of the fight between the two men is unknown." A "source" (Halle) went to People Mag and said, "Gabriel attacked Olivier and Olivier defended himself." Gabriel's bail has been set at $20,000, which I'm assuming he made immediately and went home.
So, what's the general opinion on this? Gabriel – fairly or unfairly – comes across like a dude with a short fuse who is now known to be "prone to violence." Which is never good. I could make some excuses for him – Olivier was probably trying to start something because of course – but that doesn't change the fact that Gabriel should have been mature enough to walk away (or drive away). In the end, no matter who or what instigated whatever, I'm sure this is going to end up badly for Gabriel. Halle has some serious ammo now.
Here are some photos of Halle and Olivier out in LA on Wednesday – this was before all of the violence went down, obviously. Why is Olivier wearing mom jeans?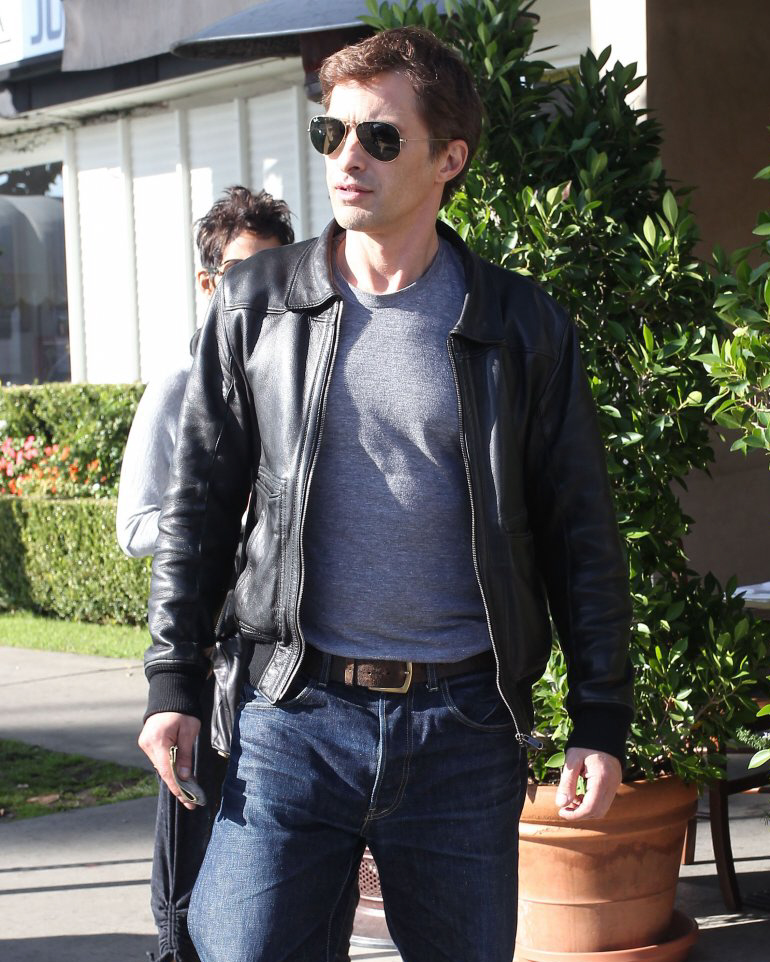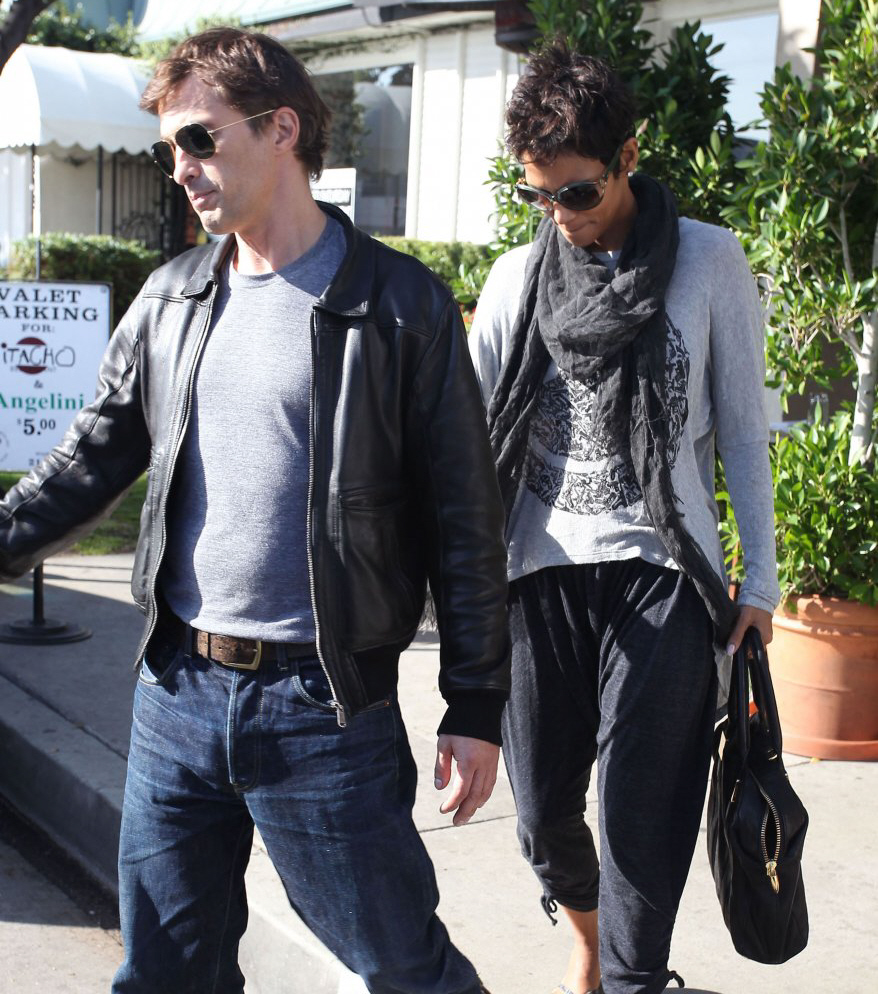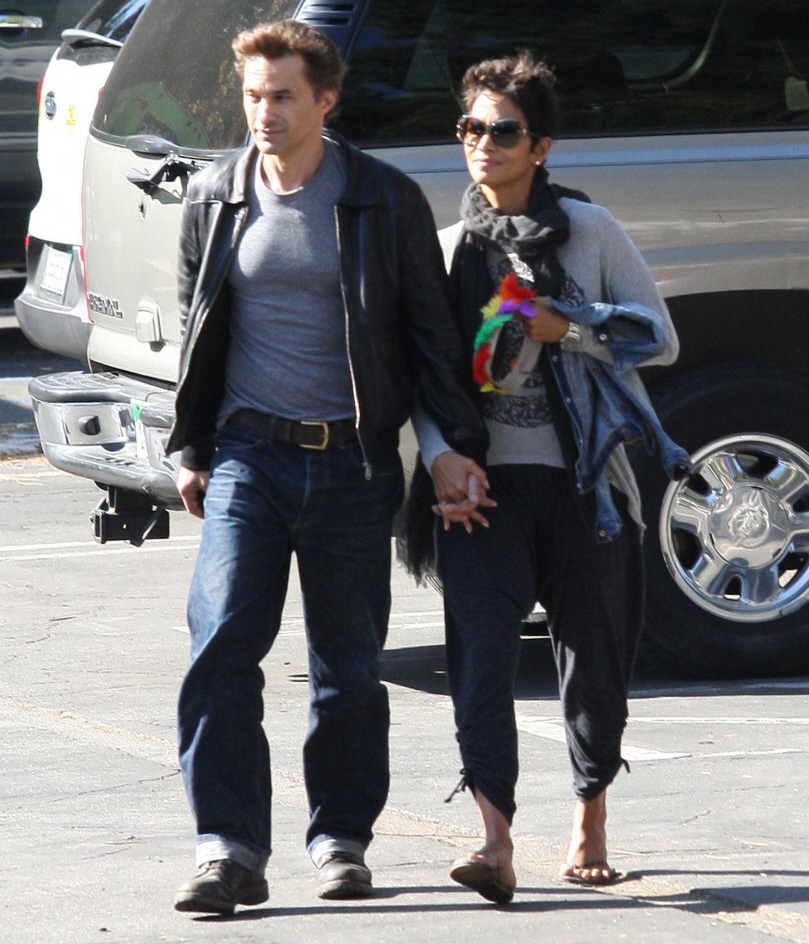 Photos courtesy of WENN and Fame/Flynet.