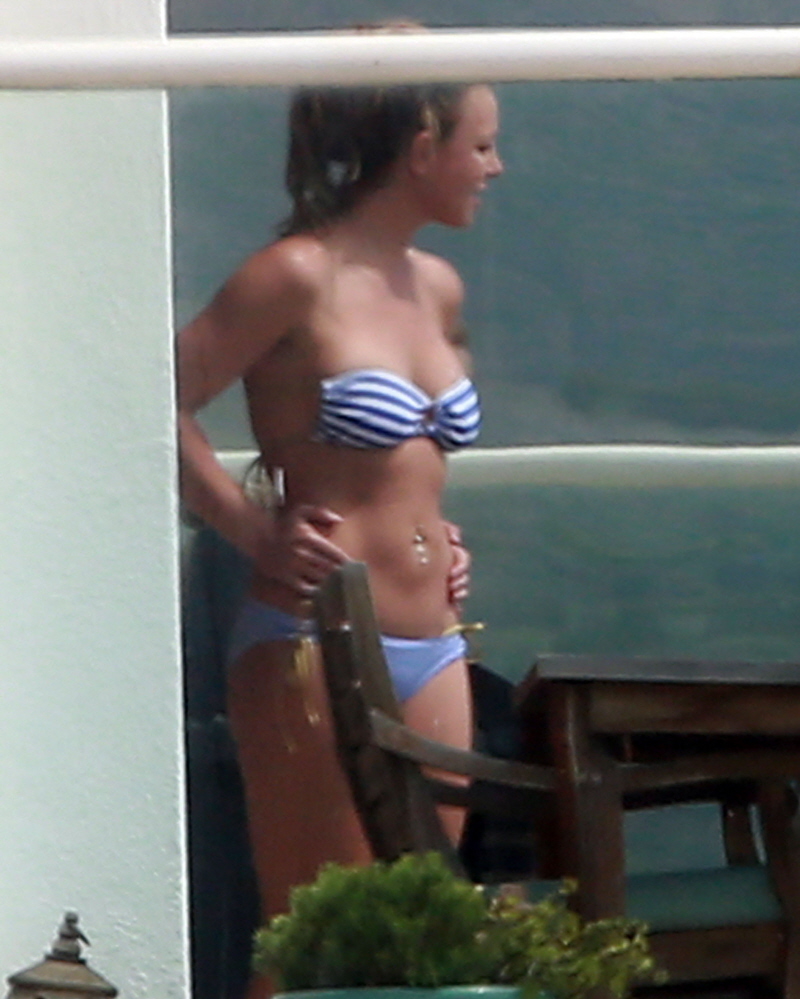 Here are some photos of Britney Spears in Malibu yesterday. I apologize that the photos are kind of blurry! I mean, it's not my fault but I guess I could have chosen not to use these pics, only there are two – no, THREE! – things I want to discuss about these photos.
One, Britney still smokes! Did you know that? I didn't know that. I mean, it's not like she's Adele and she needs to protect her voice or anything – if you think you're hearing Britney's real voice on any of her songs, well… bless your heart. I think Britney has some bad habits – she doesn't have a great diet (KFC), she drinks too many sugary coffee drinks and she still smokes. But I also think that it might be her way of regulating her own body, like she still has some control over what she does? Or maybe her dad is just like "Whatever" for this stuff.
Two, Britney is in surprisingly great shape, right? She looks like she works out but she's not as muscular as she's been in the past. I think she's thinned out and toned up, and she looks good. Maybe the KFC-and-Frap diet works?
Three, I loathe bandeau bikini tops. I get that Britney is probably just sunbathing and she probably didn't want tan lines or whatever, but that top looks so uncomfortable!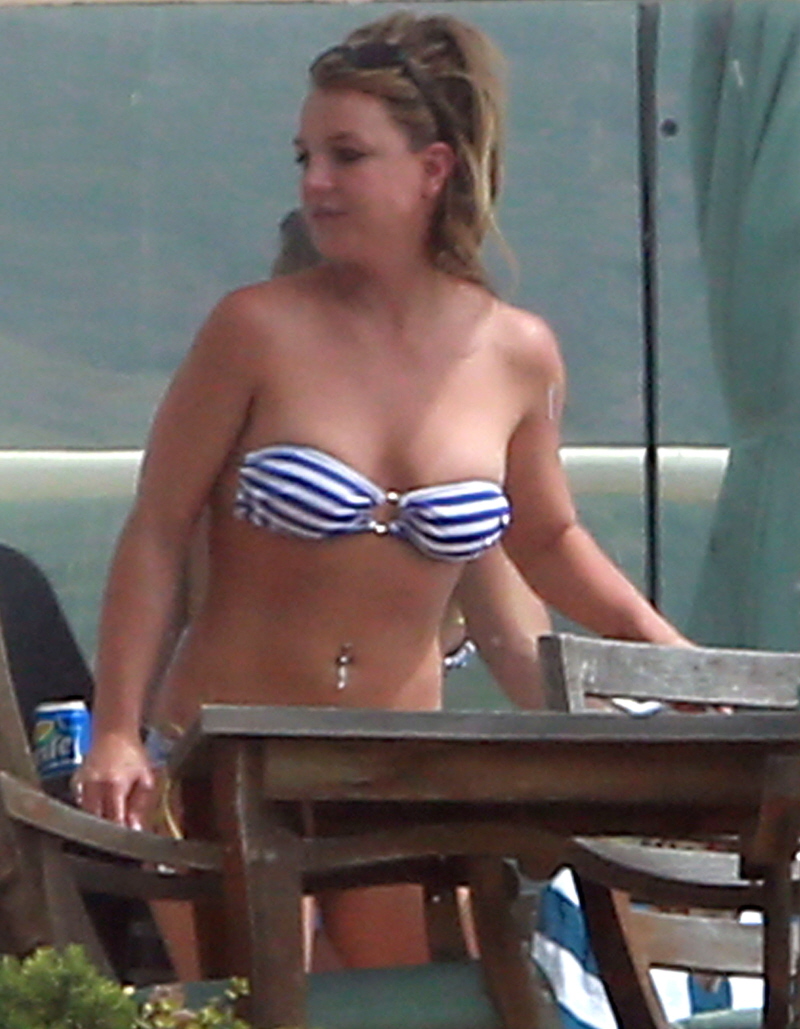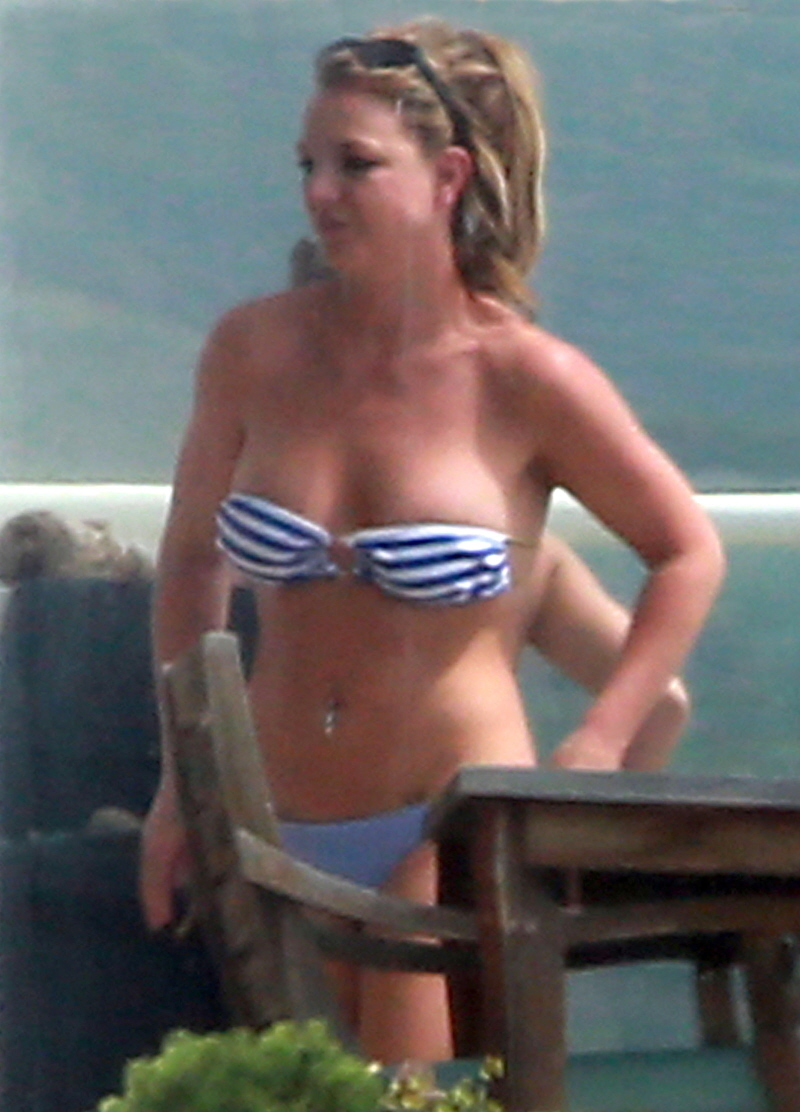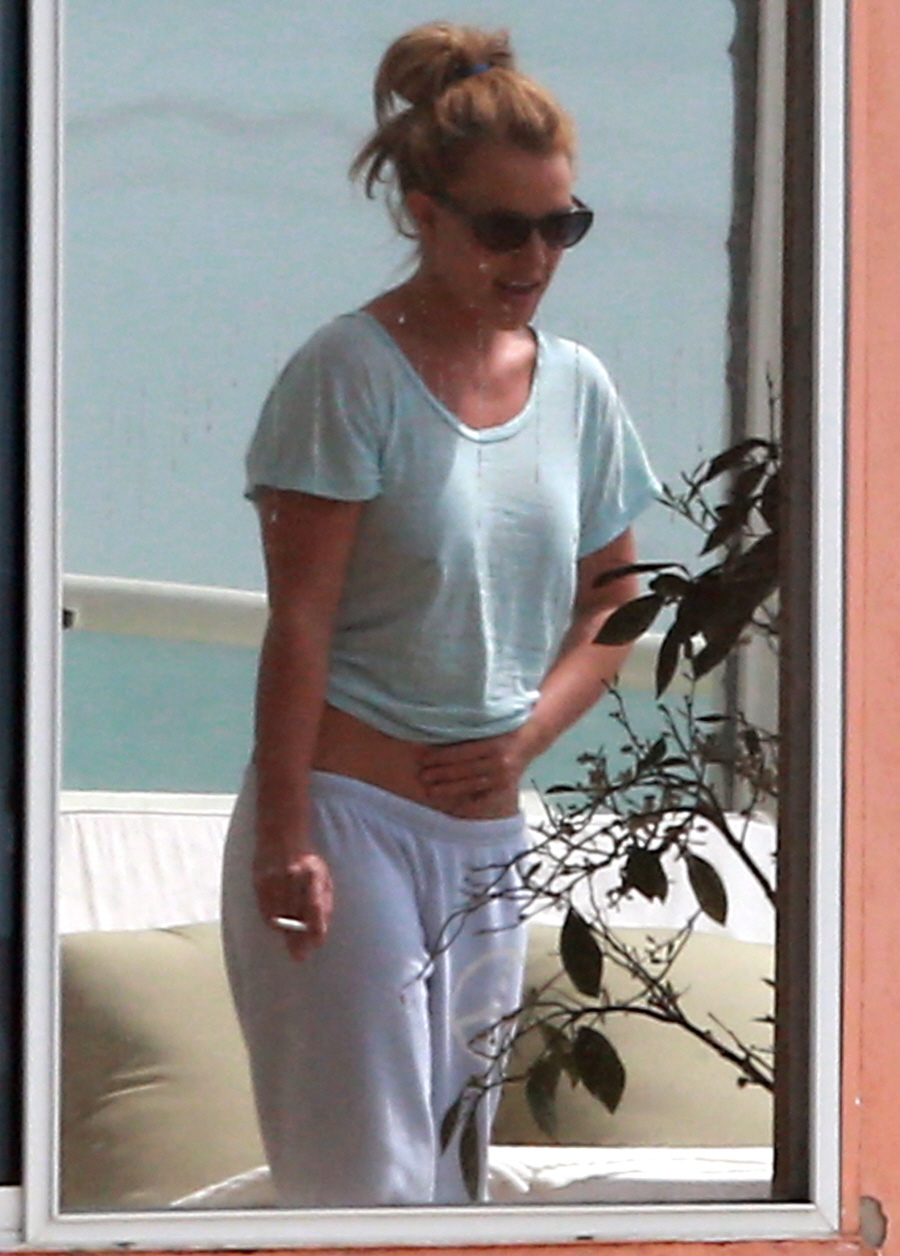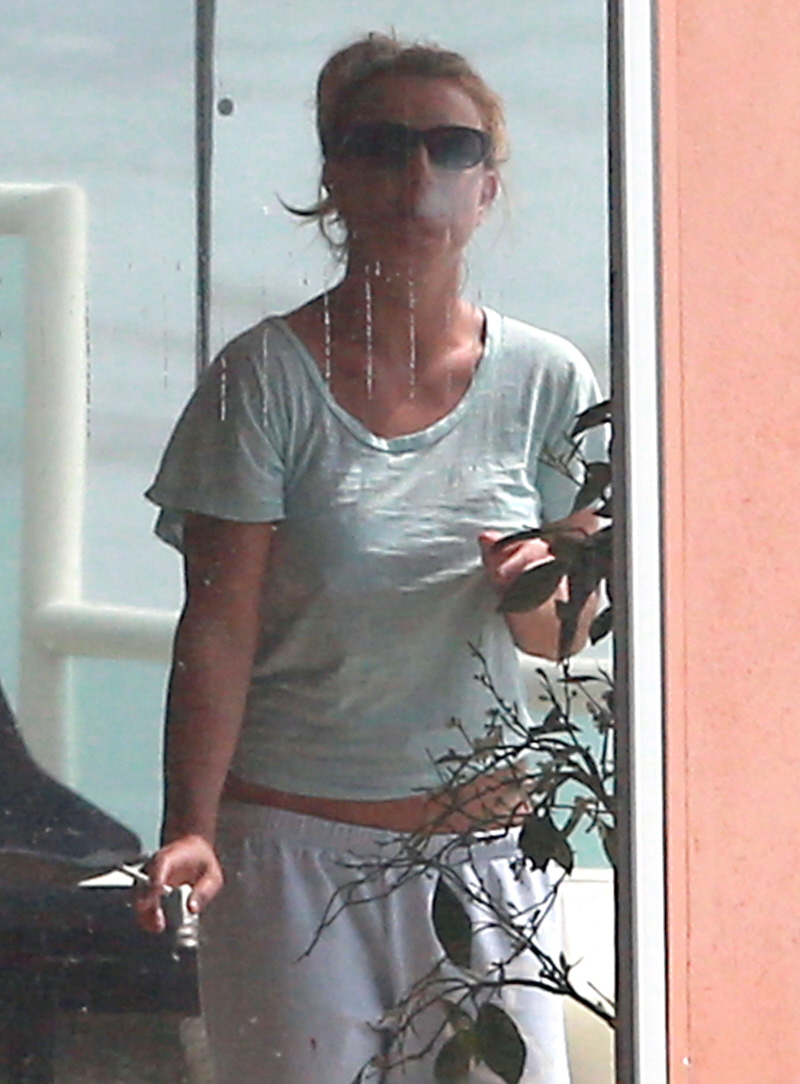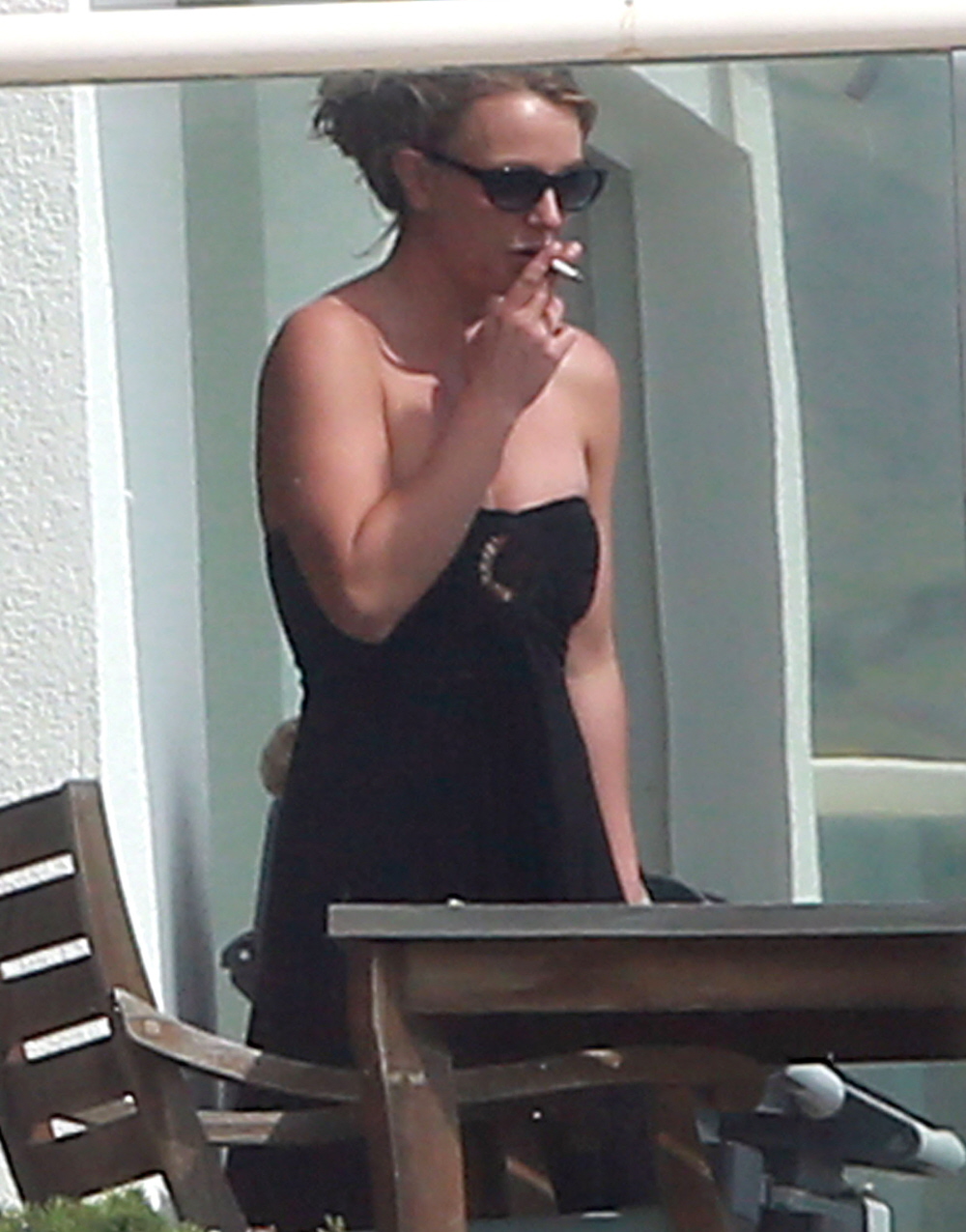 Photos courtesy of Fame/Flynet.