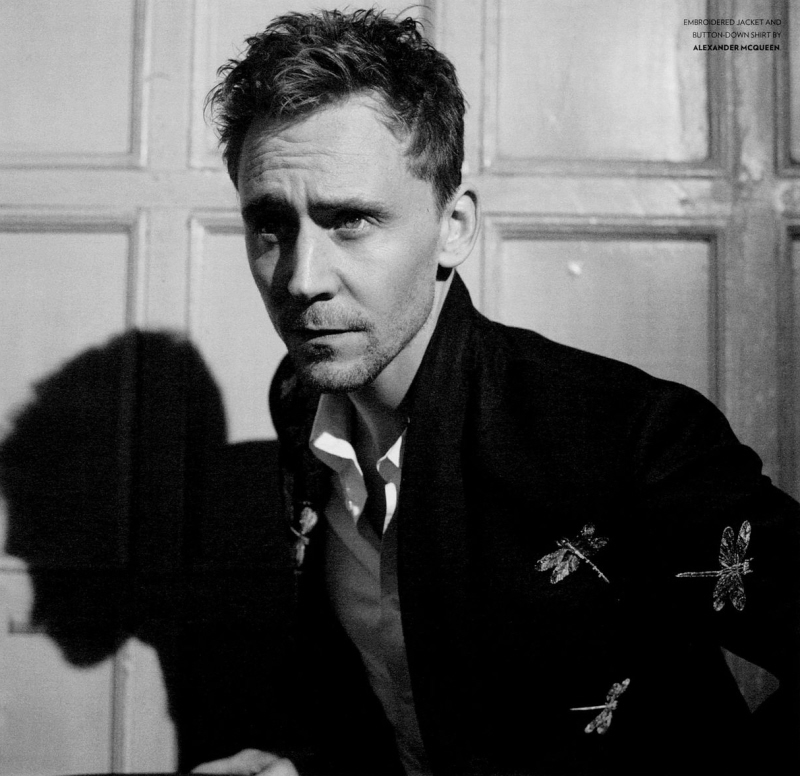 If you're anything like me, you looked through these photos and said, "Ooooh, I want that green t-shirt!" The green t-shirt is John Varvatos, just FYI. I'm not so in love with the dragonfly coat, and I think it's a particularly cloying choice for Hiddleston, who mostly seems like a nice enough guy, but can sometimes come across like… a Pollyanna, you know? A self-conscious naïf. And you're going to put him in a dragonfly coat? Anyway, these photos are from a new Hiddles photo shoot with Flaunt Magazine. I think Hiddles is a traditionally handsome man, and these artsy photos don't really do that justice. I'm not into it. Tom also did a little interview, and here are some of the quotes:
How he chooses work: "Every time you consider a job, you have to check in with your inner compass and say, 'Does this fit in with how I see what the work is for? Is this going to be something interesting and valuable to contribute to the world?'"

He calls his UNICEF work that of a "town crier": "I'm someone who can write about it and make people aware, but I'm not distributing vaccines; I'm not organizing transportation; I can't make fortified milk for infants who are malnourished; I can't build schools and find jobs and build training systems; I'm not a chemist; I'm not an engineer; I'm not a politician – I'm just in a position where people, some people, a few people, will read what I've got to say."
[From Flaunt via Broadway World]
"Is this going to be something interesting and valuable to contribute to the world?" For goodness sake, YOU ARE AN ACTOR. You don't need an inner compass to simply book acting jobs. And how did playing Loki contribute to the world again? Maybe Tom's idea of "contributions to the world" includes "fan-written Loki erotica".
Ugh… so, yeah, while I still like Hiddles, I need him to not talk about his contributions to the world right now. And I need him to stop wearing dragonfly coats. He can keep the green t-shirt though. It makes his eyes pop!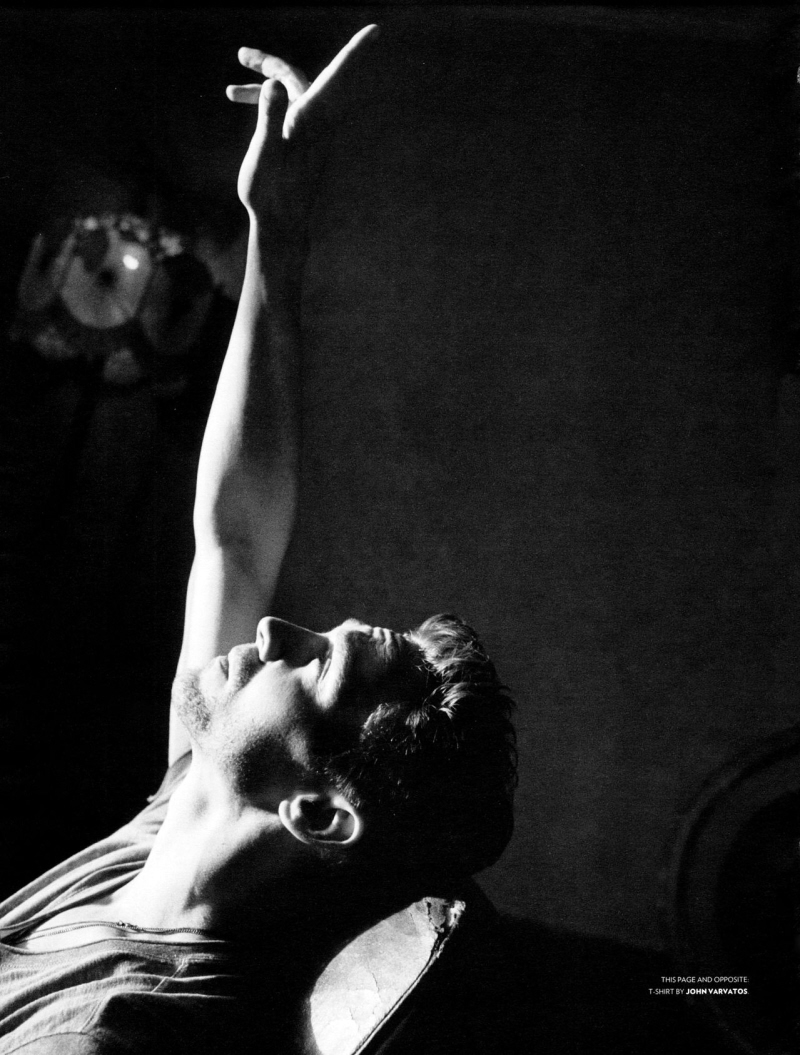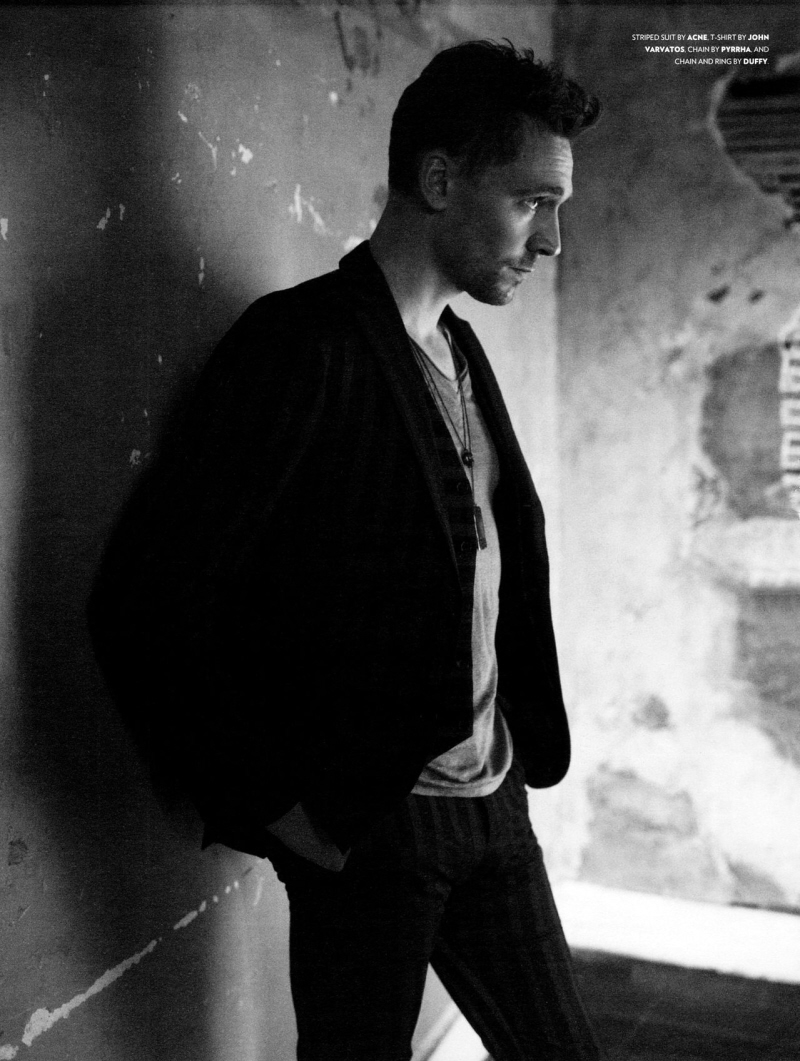 Flaunt photos courtesy of Steel Machines.