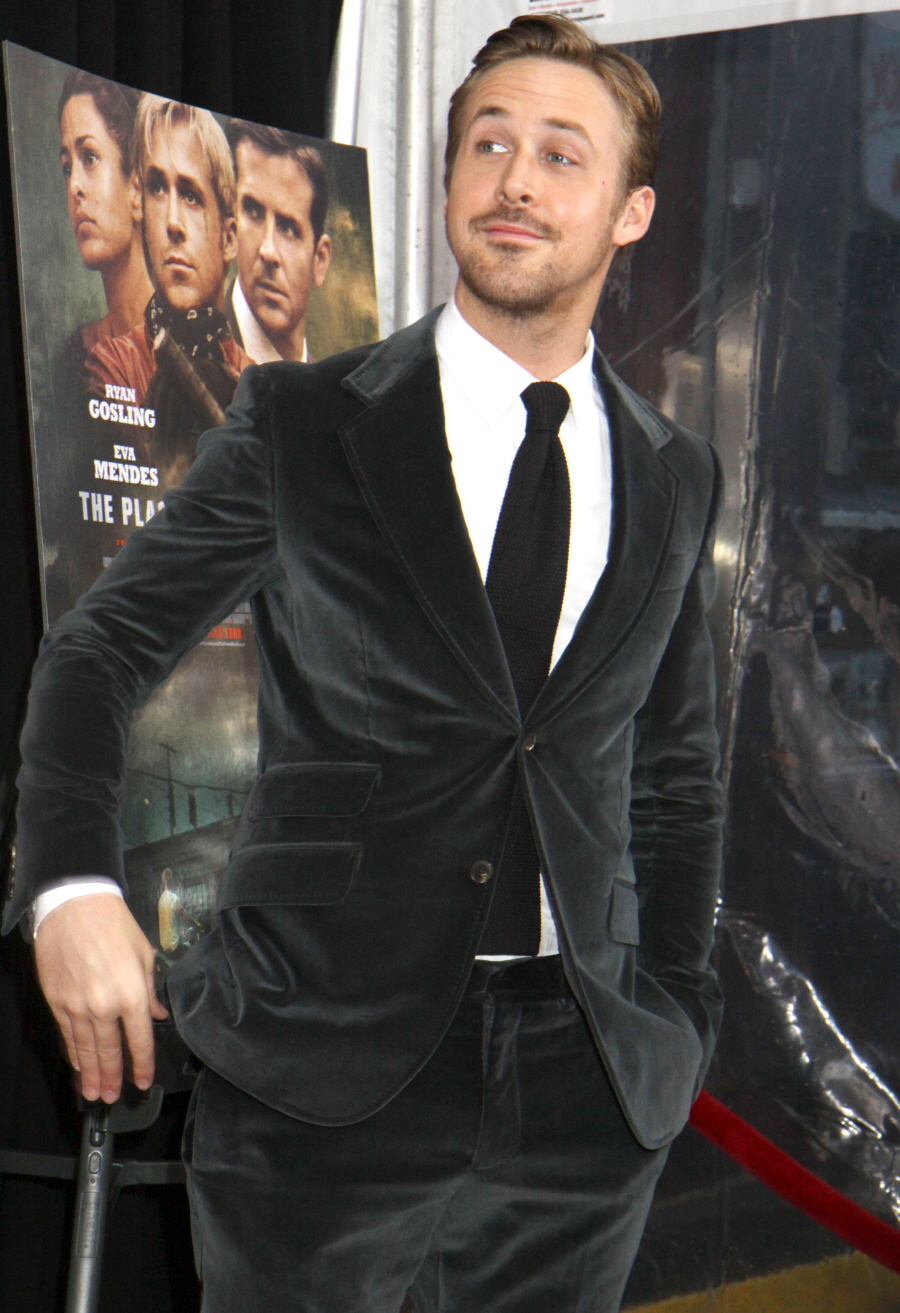 Do you get offended when somebody calls you "baby"? What if it's someone you sort of know, like someone you've worked with, and they're greeting you at a party? I do think it's the context. Like, if someone called me "baby" in a professional setting, I'd be like "Pig. Douche." But at a party? I'd probably respond, "Hey, dude." Well, this is the situation for Ryan Gosling and Eva Mendes, at least according to Page Six. According to their sources, at last week's premiere party for The Place Beyond the Pines, some dude was like "hey baby" to Eva and Ryan freaked out. How much would you love it if Ryan turned to the guy and was all, "Her first name ain't Baby. It's Eva. Ms. Mendes is you're NASTY." Ah, I love that song.
Don't mess with Ryan Gosling's girlfriend, Eva Mendes. We're told the pair, in town for the premiere of their new movie, "The Place Beyond the Pines," were at the Bowery Hotel Friday when a fashion photographer who had recently shot Mendes saw her and shouted, "Hey, baby!"

"Ryan completely flipped out, and it got heated," says an eyewitness. "Ryan got in the guy's face and said, 'Who are you calling baby?' Eva had to jump in and calm everyone down before it came to fisticuffs. Ryan then made nice and shook the guy's hand."

The couple, who quietly have been dating since September, worked to keep their privacy intact the night before during a Svedka-sponsored party for the flick, also at the hotel. Gosling brought his mother as his date and arrived and left separately from Mendes, says a source, with the actress turning up at the bash 45 minutes later than the rest of the cast.

"I didn't see Eva and Ryan interact once," says the spy. "They stayed at opposite ends of the room from one another." Gosling's rep didn't get back to us.
Huh. How should we interpret this? I get a little bit gleeful at the idea that Ryan and Eva might be over, but the fact that Ryan's short fuse (?) was activated when some dude called Eva "baby" doesn't bode well for the idea that he's over it. It also doesn't bode well in general. He's starting to seem… tightly wound. Which is gross. Another interpretation: it sounds like they're both sort of over it? And maybe Ryan is possessive in all contexts? But God knows, really. The fact that they barely talked to each other through the night doesn't mean much. They're so weird.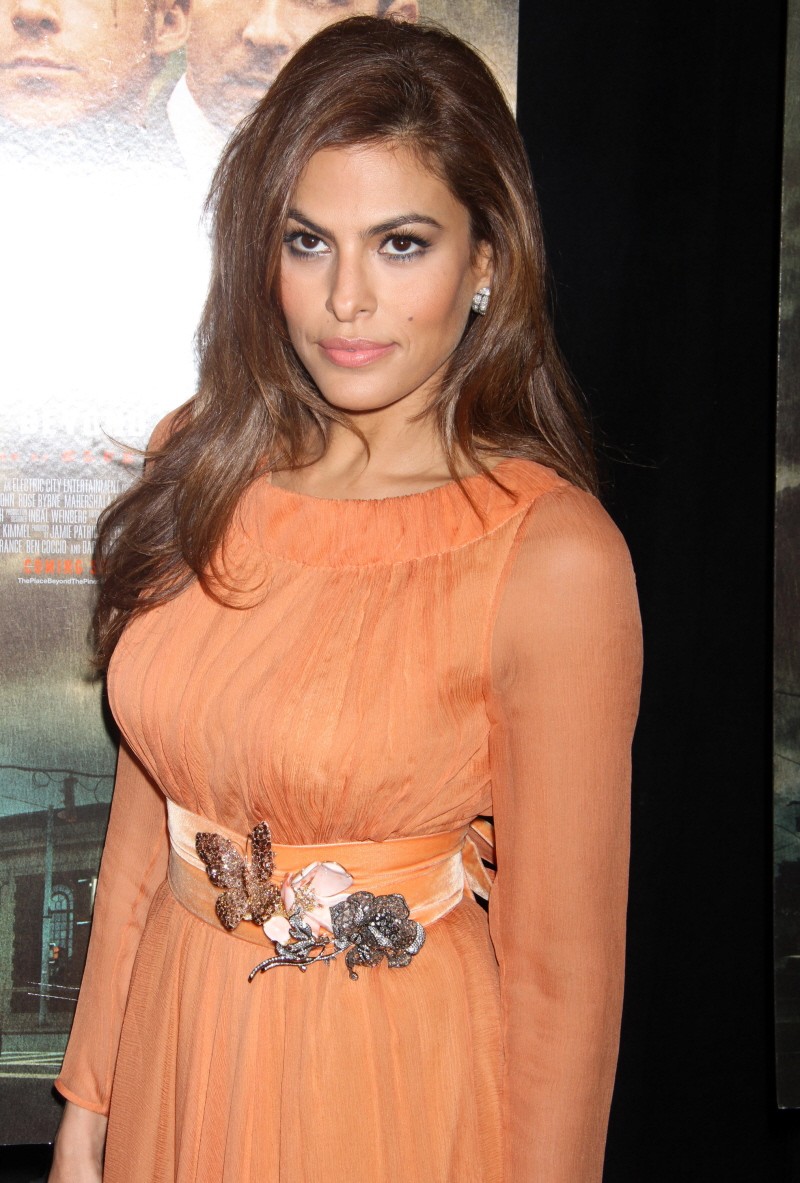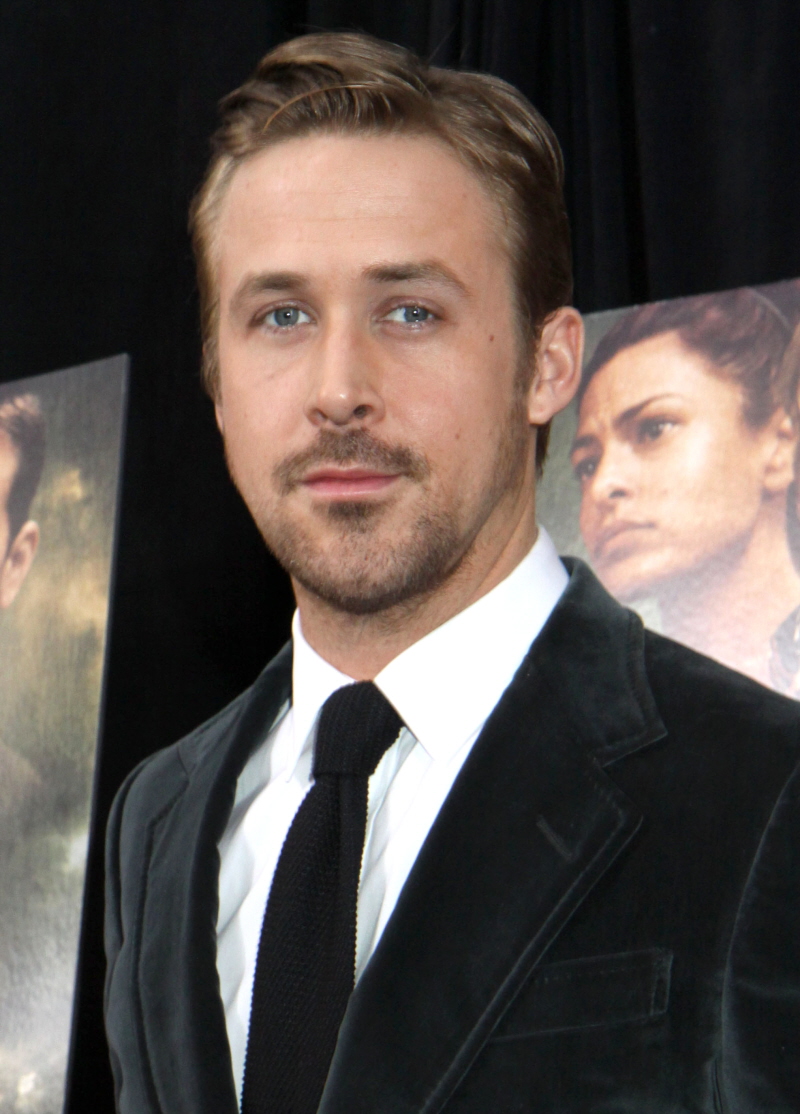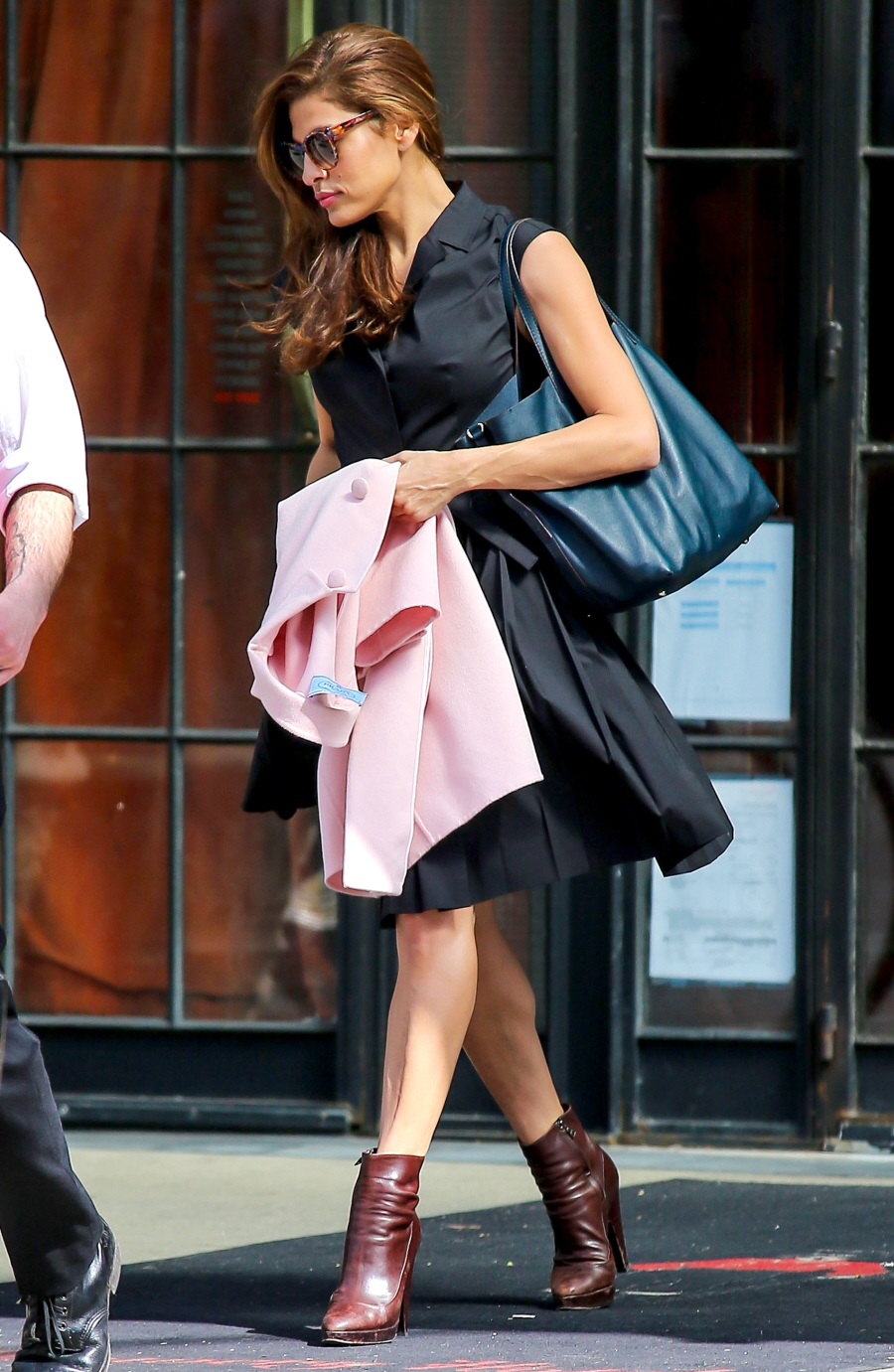 Photos courtesy of Fame/Flynet.