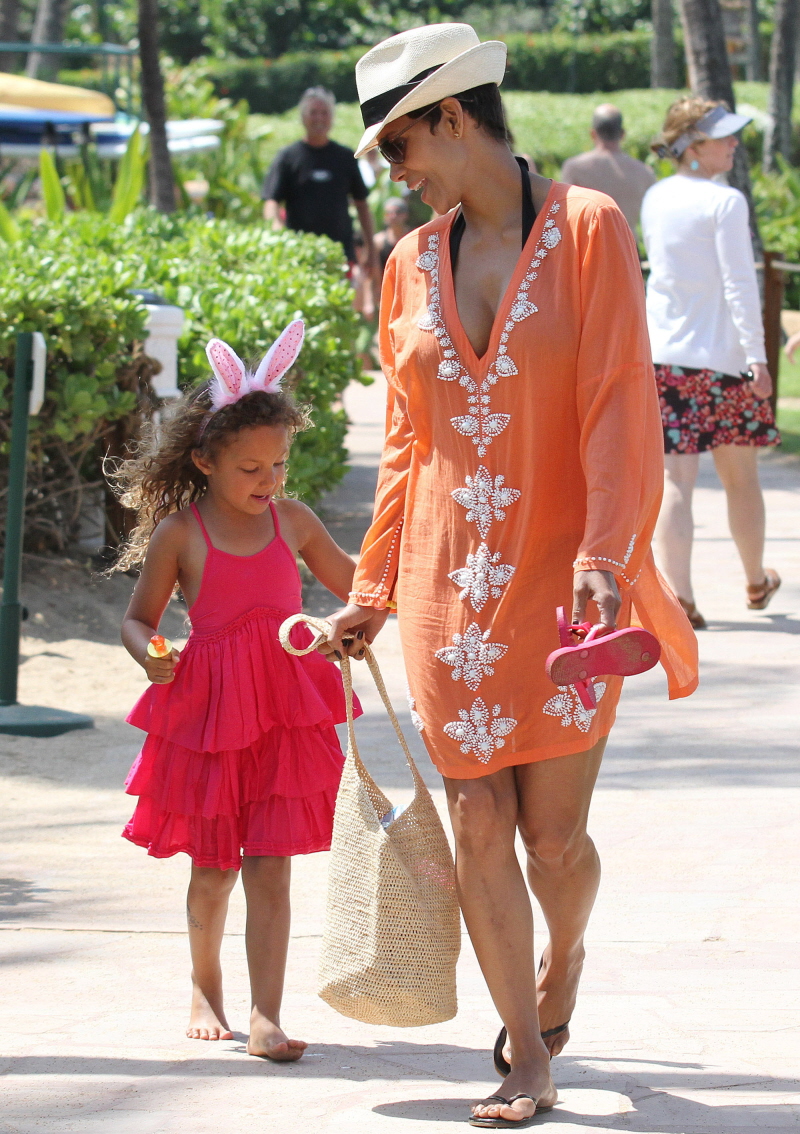 Here are some more photos of Halle Berry and Nahla on vacation in Maui on Easter. Last week, we covered some photos of Halle, Nahla and Olivier on the beach too. Fame/Flynet says that Halle took Nahla to an Easter Egg hunt and that Nahla was super-excited about it, and then the two ladies spent the rest of the day with Olivier at the hotel pool. Personally, I would LOVE to have Halle's purse (OMG) and I would take her cover-up in a blue, green or black. If anyone has the designer IDs on the purse or the cover-up, please tell me!
Of course, I always feel a bit queasy about publishing photos of Halle and Nahla. Even though both Halle and Gabriel Aubry used candid paparazzi photo shoots to get their respective "good parent" images out during their custody dispute (and BOTH had a hand in it), Halle has been vocal for a while about her discomfort with paparazzi taking photos of Nahla. I'm actually surprised that Halle isn't completely freaking out on the paparazzo taking these photos. But there's a little hint that something more might be coming. Page Six says Halle wants to go another legal route:
Halle Berry is reaching out to her famous friends, including Ben Affleck and Jennifer Garner, to help her block photographers who take unauthorized pictures of celebrity children, says a source. We're told Berry, who lost a court battle to ex-boyfriend Gabriel Aubry to move her daughter Nahla to France where they have strong anti-paparazzi laws, wants to lobby for a legal ban on pictures of young children of celebs here in the US. Berry's rep didn't get back to us.
If photo agencies were required to blur out the faces of children, I wouldn't be too peeved about it. But the problem is… no matter what celebrities say, their children are now a part of the Celebrity Ecosystem, and "Celebrity Parenting" has become a HUGE business. Think about the celebrities who sell photos of their babies. Think about the celebrity moms who make a second career out of motherhood, and how "happy family" photo-ops are part of the business. And I can only imagine what someone like Jennifer Garner said when and if Halle reached out to her. Garner's "happy-family" photo ops are some of the best and most consistent in the industry. Those photo-ops were such a big part of getting her husband the Oscar this year. So… while it would definitely be an interesting debate to have, if Halle is really going to pursue these paparazzi laws, Halle should know that she's shutting down a HUGE business.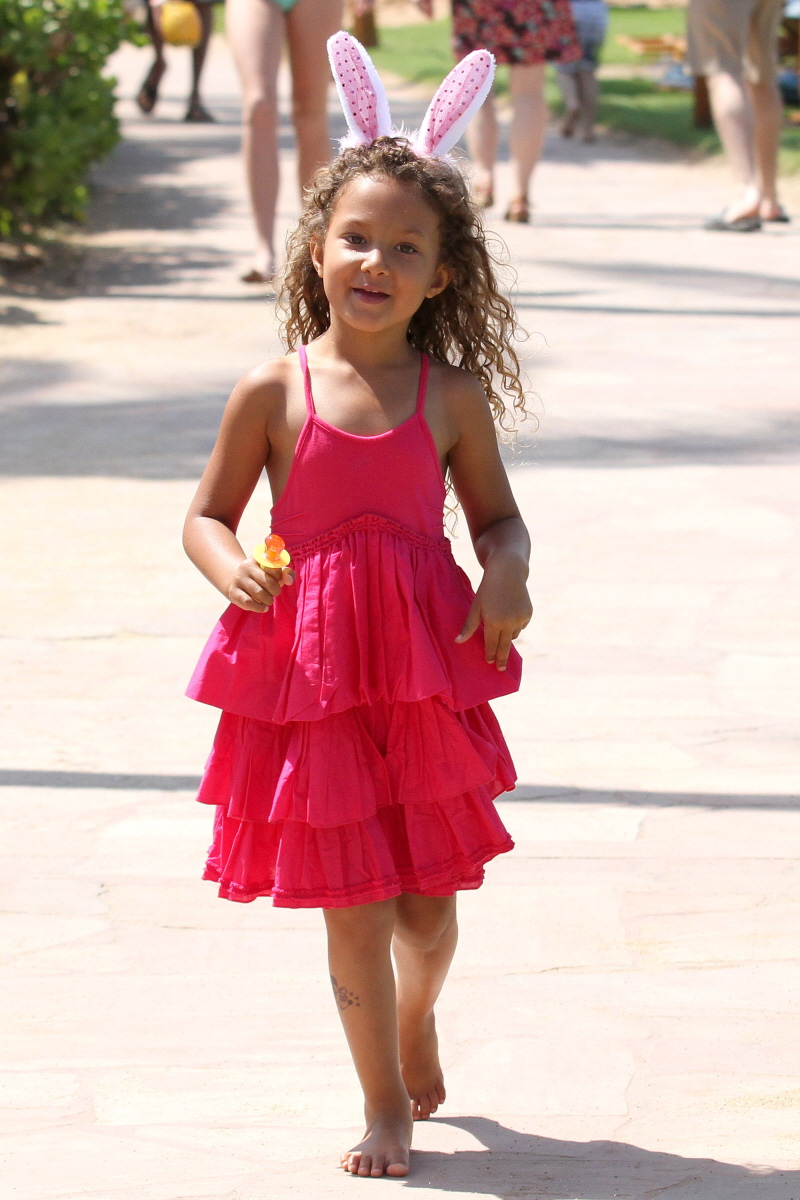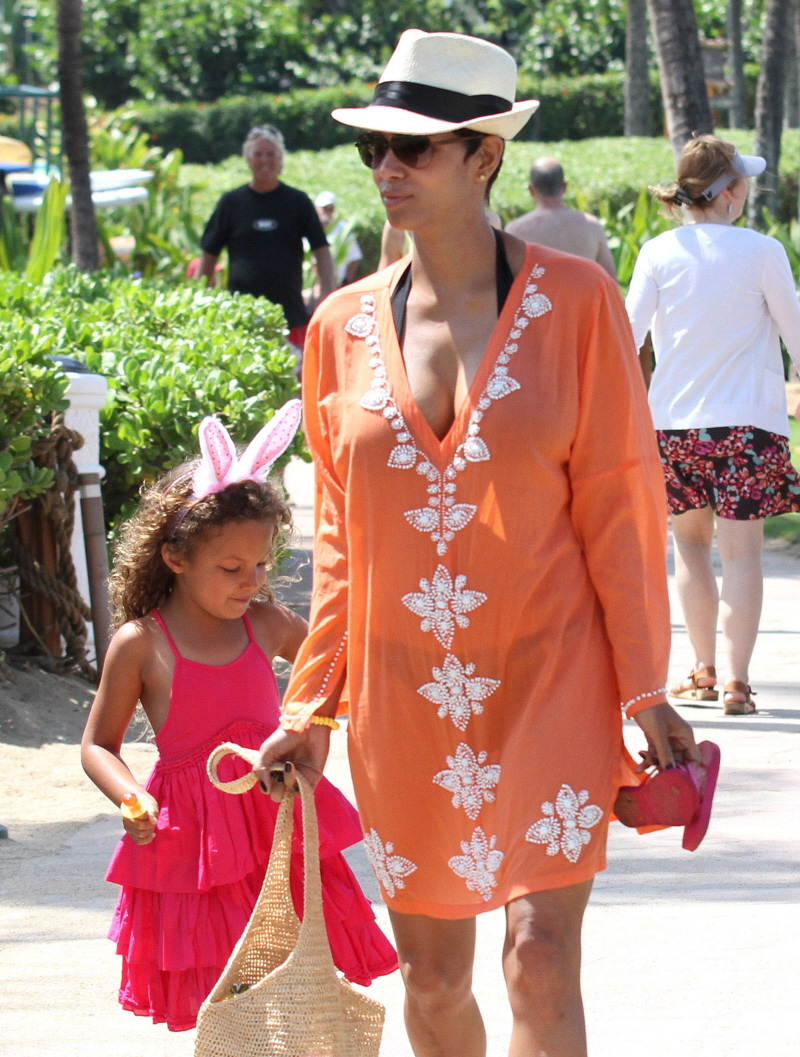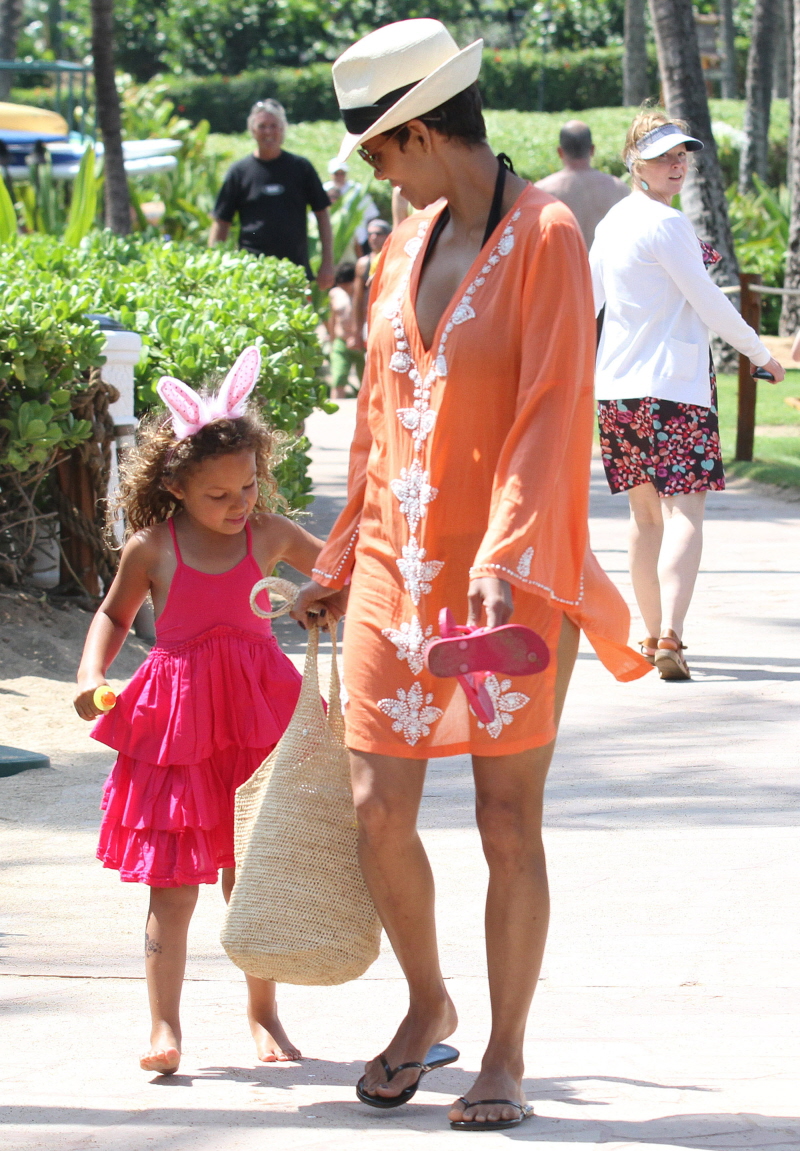 Photos courtesy of Fame/Flynet.