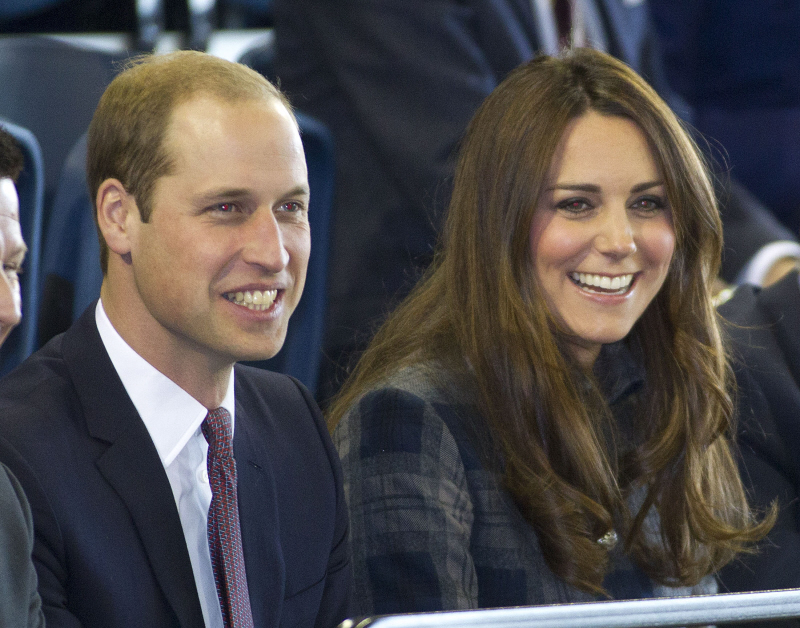 Here are some more photos of Countess Kate and Prince William in Glasgow yesterday. I'm including pics of Kate playing ping-pong and basketball at the Donald Dewar Leisure Centre in Drumchapel, which was apparently the launch of some new project for William, Harry and Kate's Foundation. Really, I'm just writing about them again because yesterday I ignored this one part of their Scottish trip, and now it's everywhere. When William and Kate were greeting waiting fans outside one of their events, William greeted a little Scottish girl and her mum, and the mum said her daughter wanted a kiss from the prince. William happily obliged (and honestly, he was very sweet about it), but when he leaned in to give the girl a peck, she backed off something fierce. William laughed and made a few self-deprecating jokes. Oh, and the girl went on to chat with Kate and give Kate the flower that the girl withheld from William. There's video and photos: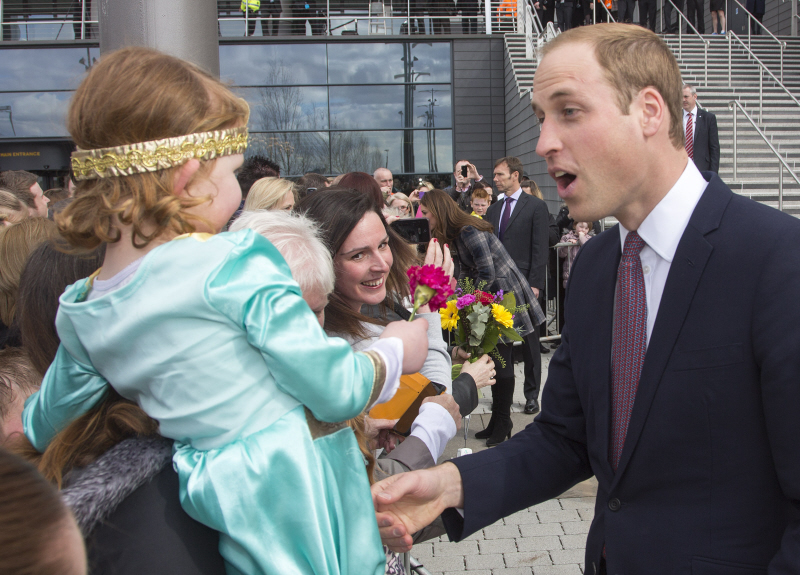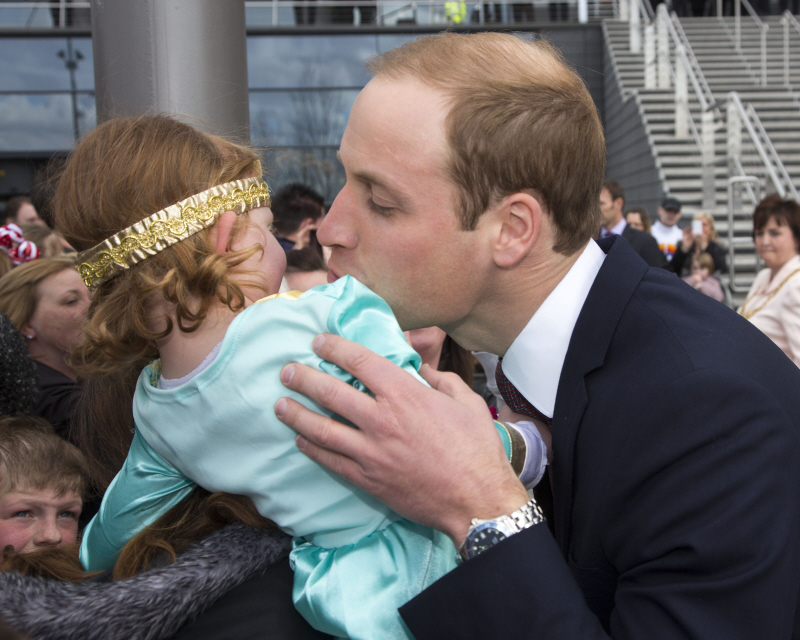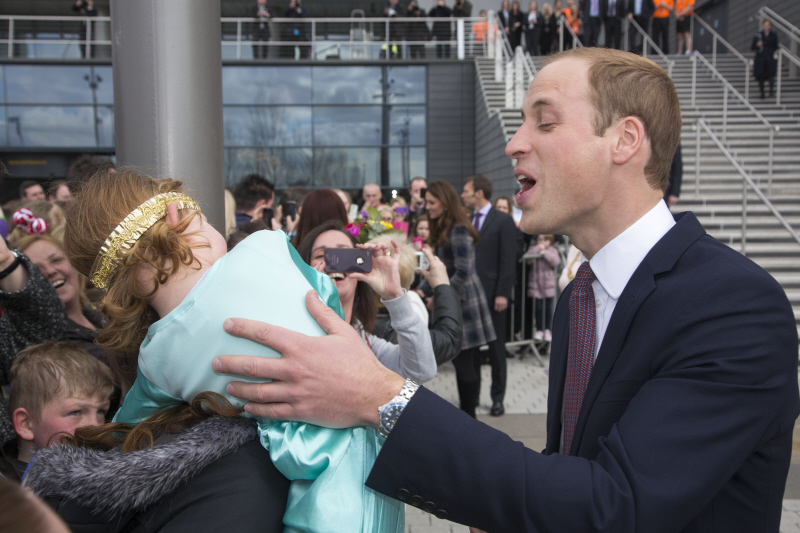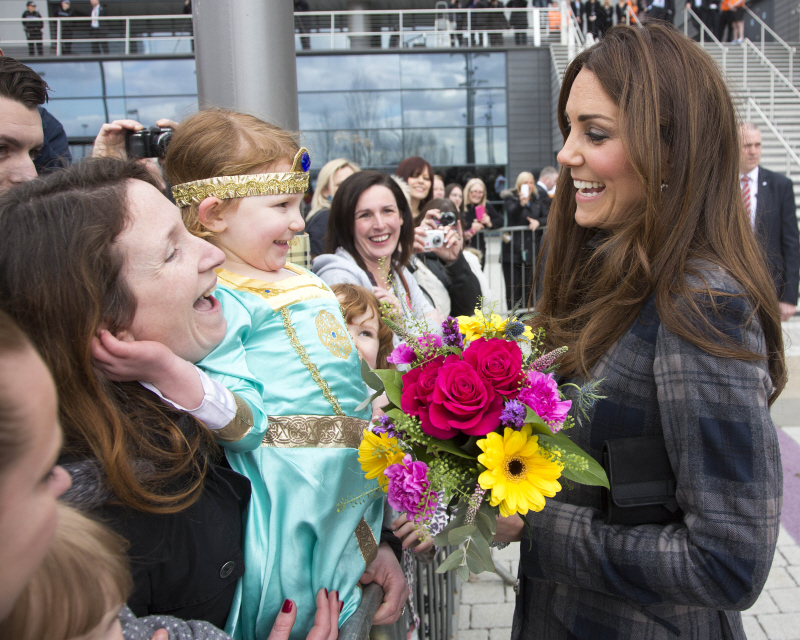 It's cute, right? I think William handled that situation really well. Just think, 300 years ago, the king-to-be would have yelled "Off with 'er head!" No, I jest. Whatever happened, it's not a situation where "this little girl hates William". She's probably just shy and she got overwhelmed when she saw him.
Meanwhile, Us Weekly has a story about Countess Kate's baby name choices:
Whether she wants it or not, Kate Middleton is receiving baby name suggestions from her friends. The pregnant Duchess of Cambridge visited Quarriers Stopover Project in Glasgow, Scotland on Thursday, April 4 with husband Prince William and opened up about her royal pregnancy.

While chatting with the project manager of the homeless shelter, which provides short-term housing for 14 people between age 16 and 25, Middleton, 31, talked about her due date and if she's thought of any baby names.

"It's around mid-July, but apparently babies have their own agenda," she joked. Middleton kept her baby bump covered up during her travels throughout Scotland on Thursday under a short tartan Molah brand "Workers" coat.

Though they still have time, the first-time mom-to-be said she's struggling to come up with a baby name. "We have a short list for both [boy and girl] but it's very difficult," she confessed. But she's also getting some help, Middleton added, "My friends keep texting me names."

During her visit, Caitlin Tominey, 17, gifted Middleton with a wool baby bonnet, teddy bear and onesie. "It's very sweet of you, I'll keep it safe for the big day," Middleton said. "I've been trying to knit and I'm really bad. I should be asking you for tips."

Meanwhile, her husband, 30, was trying out his skills at DJ'ing. "It's difficult," he said. "I think I should come better prepared next time."

After their visit, Quarriers Chief Executive Paul Wood told reporters, "William and Kate were extremely relaxed and really in touch with the young people and understand the problems they face."
Her friends text her baby names? How peasanty! Seriously, does Kate not know that the Royal Baby Name List is finite? Princess Anne really threw everybody for a loop when she named her daughter Zara (but Zara is a commoner, so people didn't care *that* much). The choices for a girl are: Victoria, Elizabeth, Diana, May, Anne (or Anna), Charlotte… and that's about it. Choices for boys are: Charles, George, Henry, William, Phillip, Arthur, Edward and maybe Robert (if you're feeling avant-garde). There will be no Madisons or Lincolns or Taylors.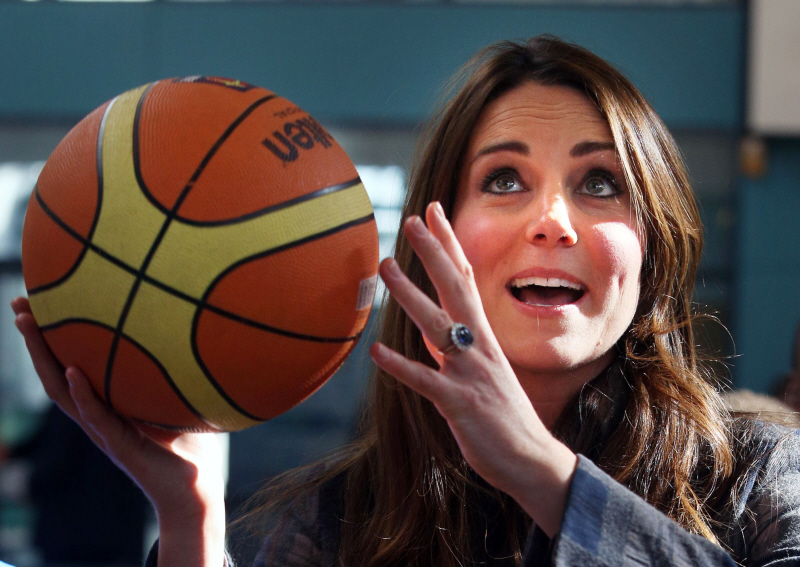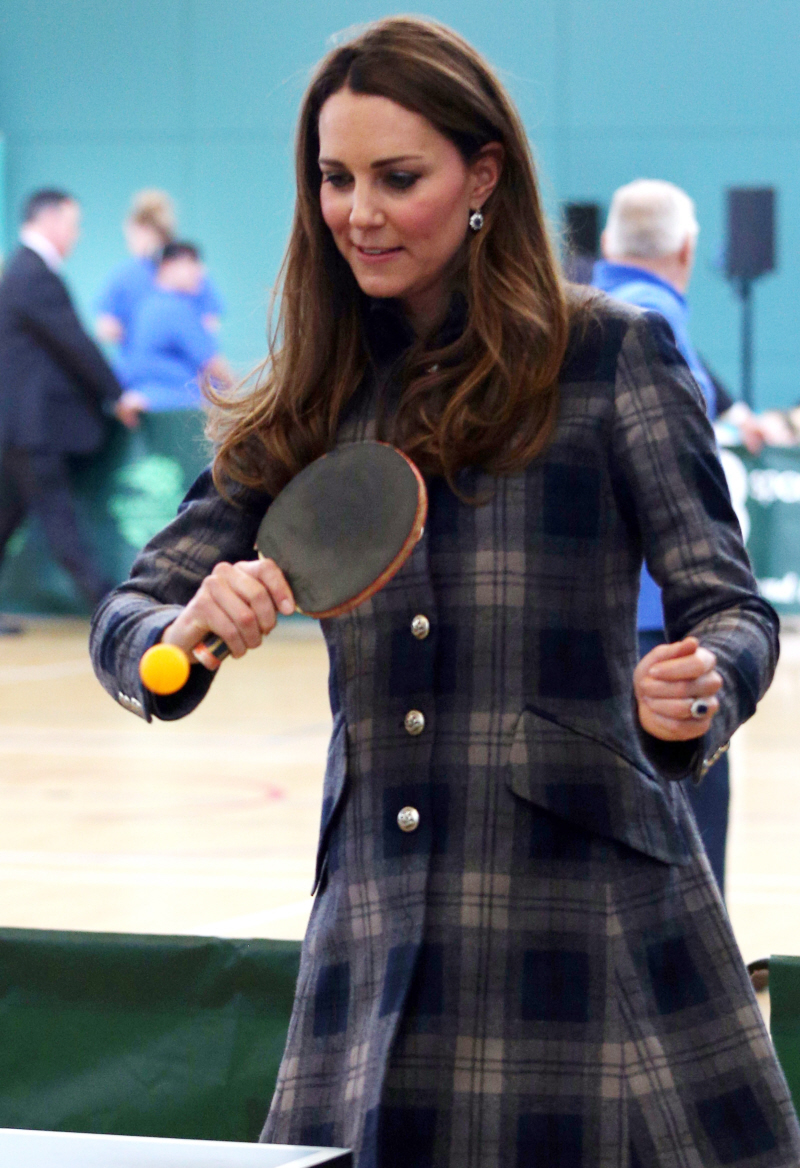 Photos courtesy of WENN.com.