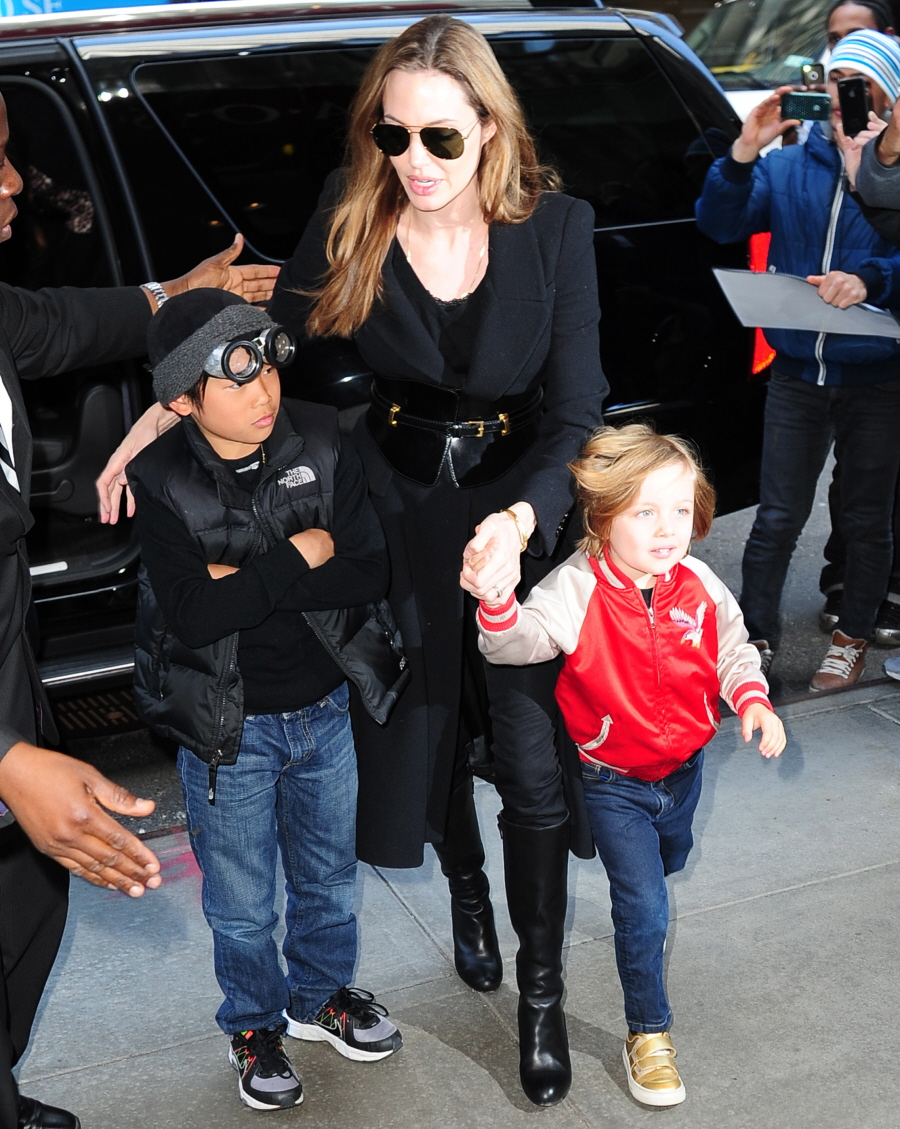 As we learned last week, Angelina Jolie flew to New York City to make an appearance at the annual Women In the World Summit. She gave a moving speech about Malala Yousafzai and she was the first to pledge money to the newly formed Malala's Fund, committed to providing education for Pakistani girls. What I didn't know was that Angelina had brought her sons Pax and Knox to NYC too, and on Friday, she took them to FAO Schwarz.
First, can we have a word about Pax's amazing goggles? I always get the impression that Angelina and Brad are the kinds of parents who are like, "You want to wear that? In public? Sure. Why not?" Like, they're not obsessed with how their kids "look" in public, their focus is just on letting the kids be kids, and if the kid wants to wear goggles (snow goggles, maybe?) in New York in April, why not?
As for Angelina's outfit… I think she's worn most of this stuff before. Like, Jennifer Garner almost always wears jeans and a flannel when she's out with her kids, and Angelina's default style is "modern witch". I think the flared coat is throwing me off and giving me such a witchy vibe. The boots aren't helping either. But the belt thing is kind of awesome, right?
As for Knox… I look at him and he just reminds me so much of Brad, even though I can see some Angelina in his face. Even though Knox is only four-and-a-half, he just carries himself like his dad. He seems so laid-back, like a little dude. I also believe Knox is close to being a ginger – his hair seems reddish-brown. I want to believe he'll grow up and look like Michael Fassbender. PS… his gold shoes are amazing. I wouldn't mind having an adult pair just like those.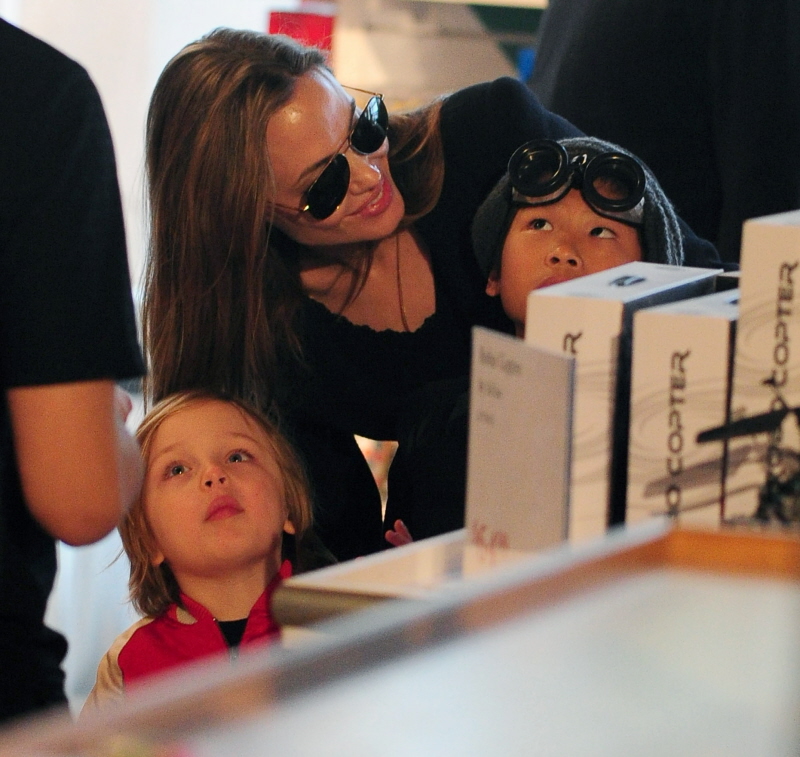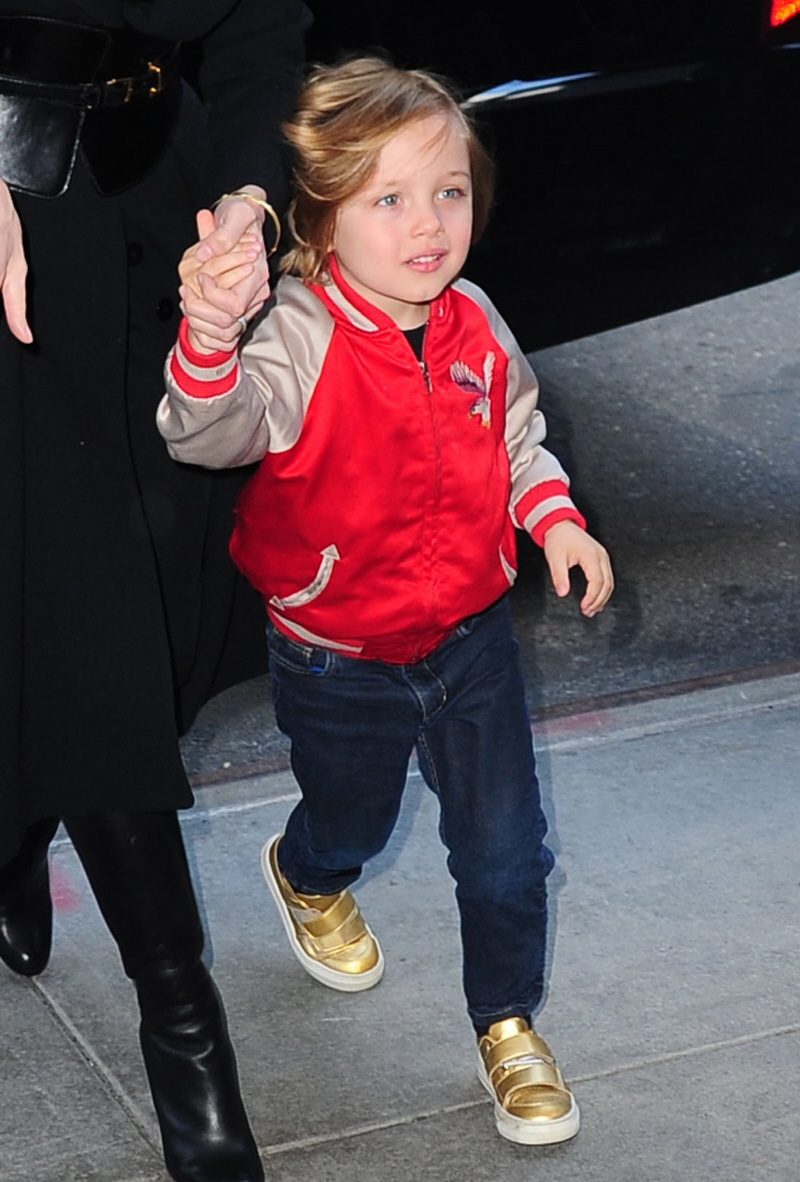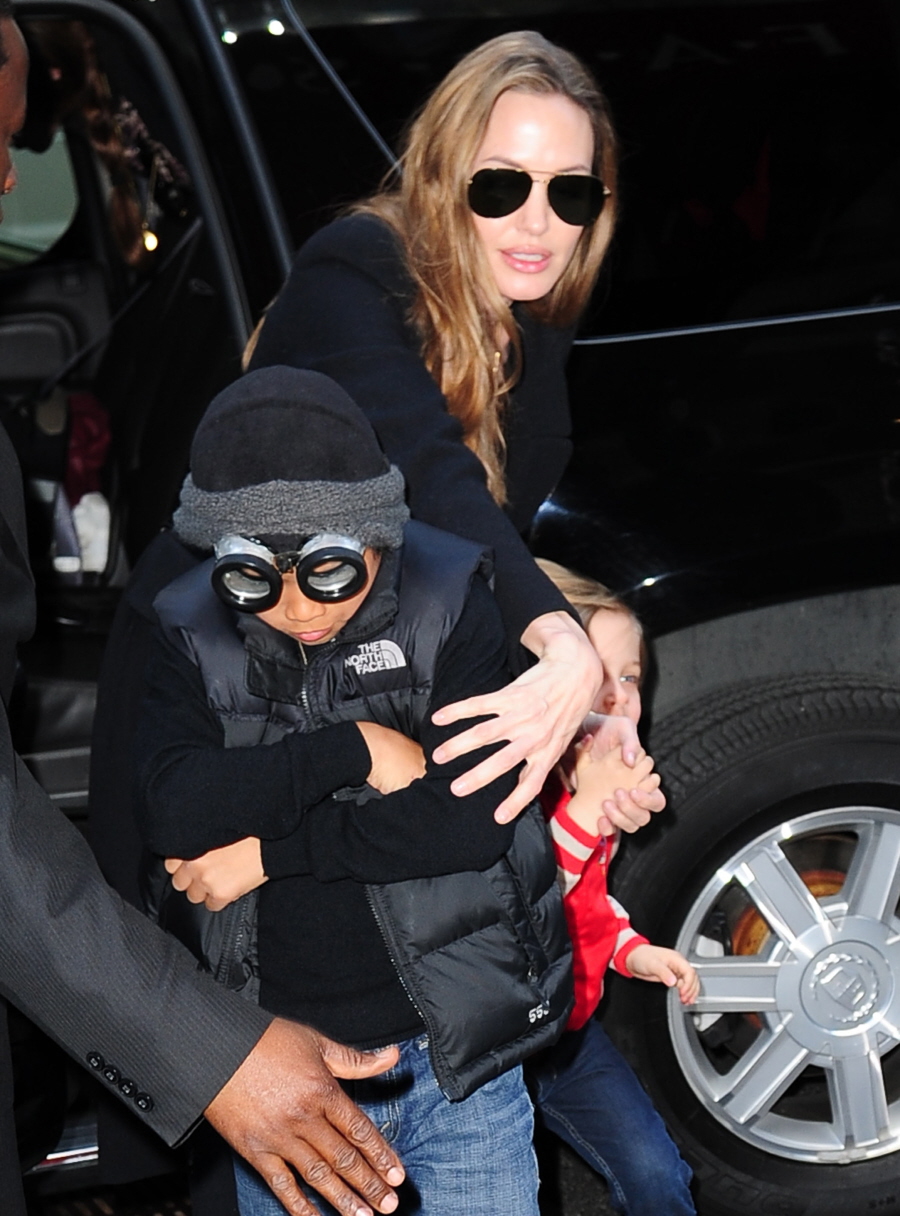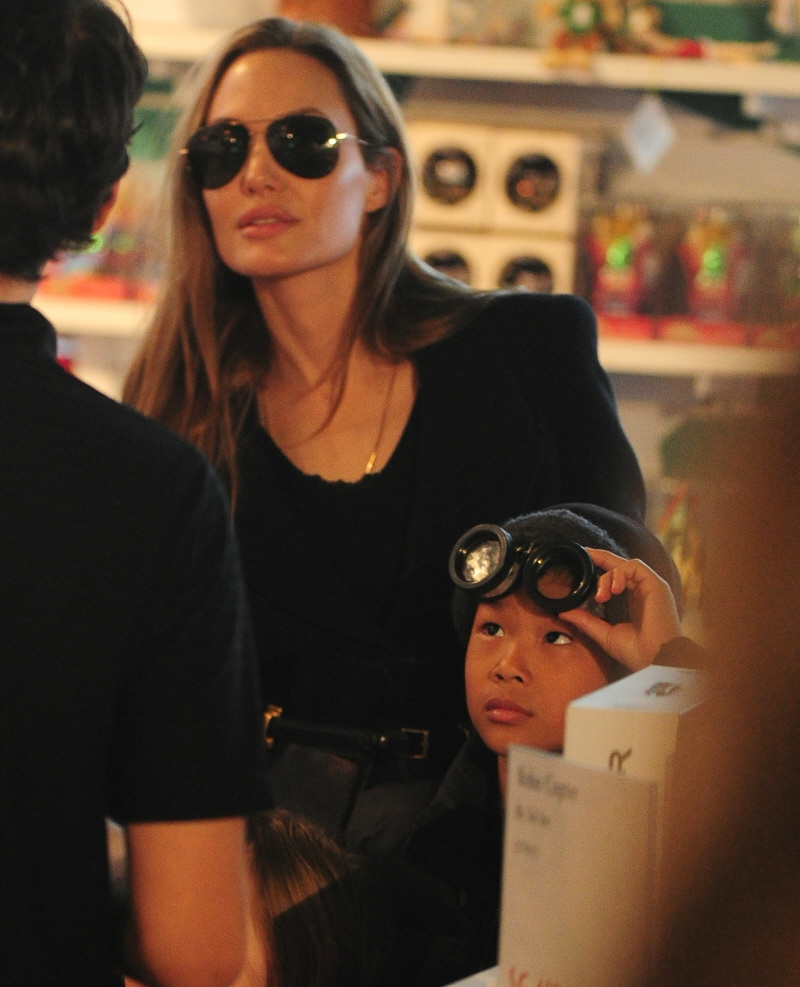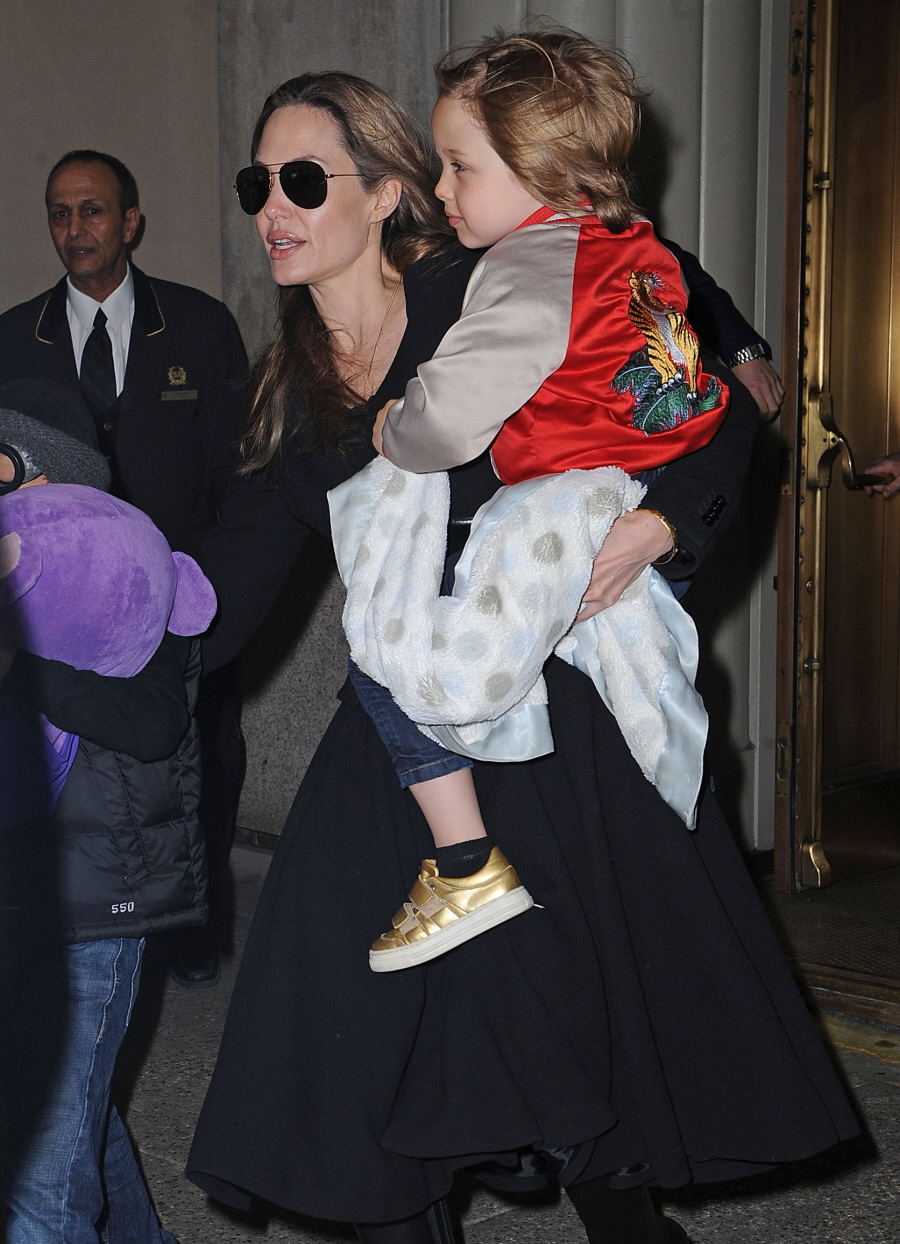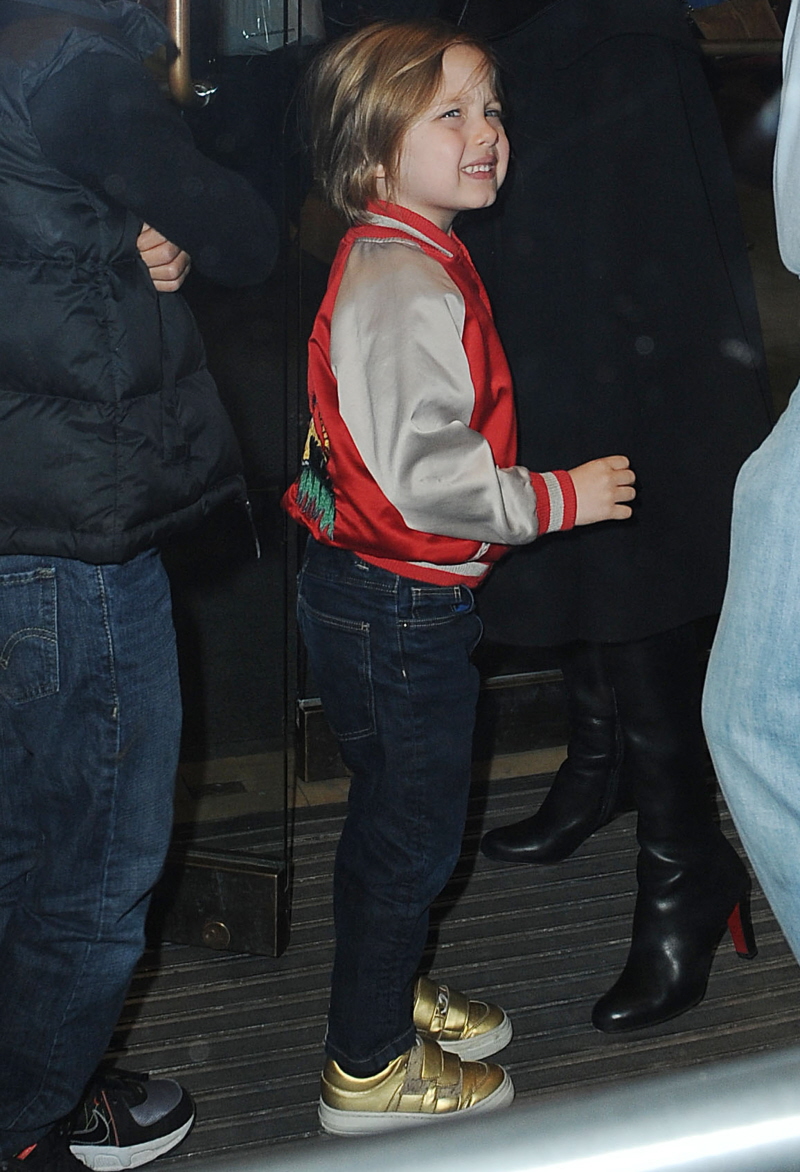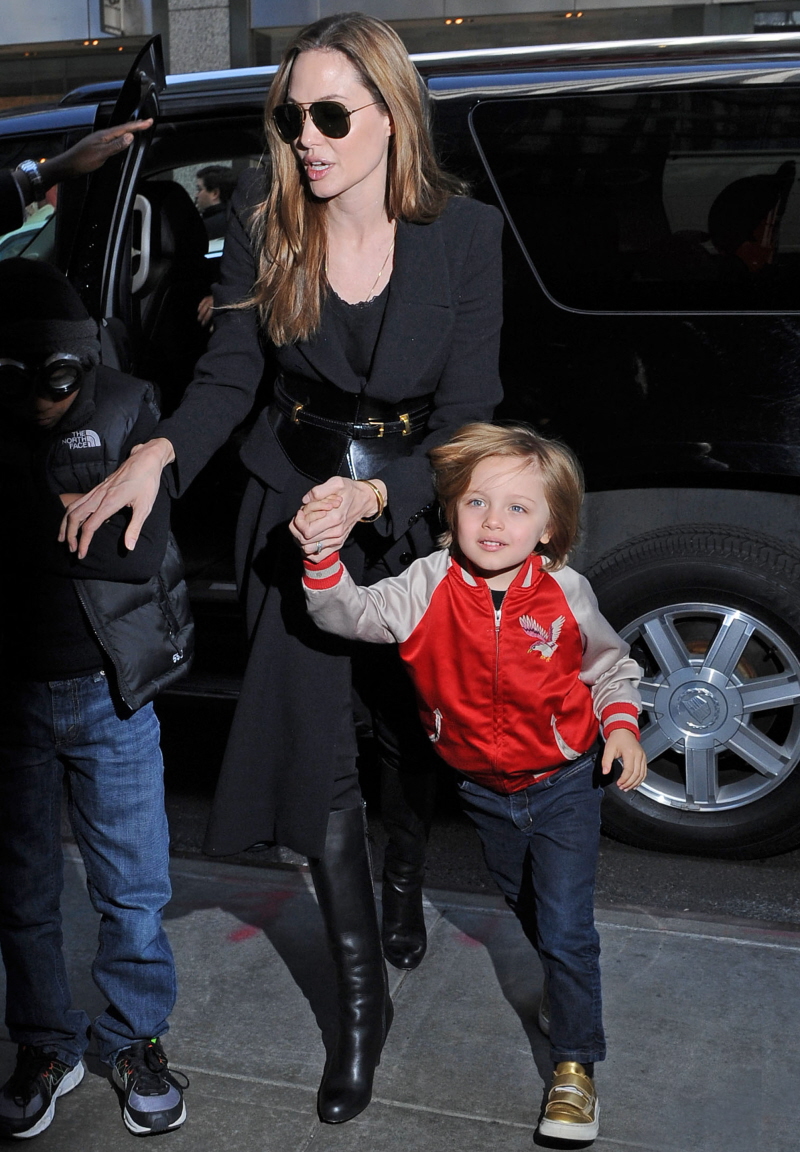 Photos courtesy of Fame/Flynet.