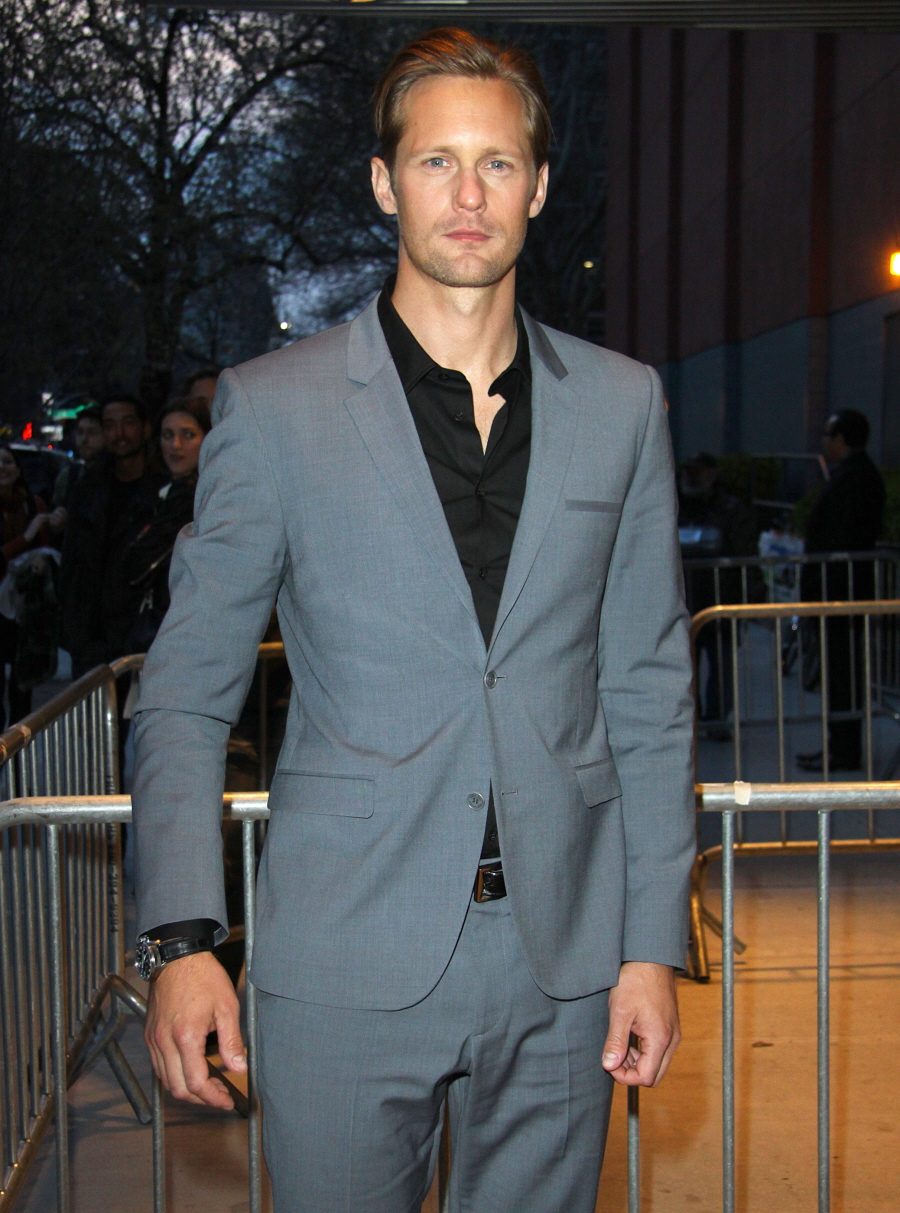 The Viking is in New York! Heads up, New York bitches. These are photos from last night's screening of Disconnect, which is that ensemble film about "a group of people searching for human connections in today's wired world." Alexander Skarsgard is part of the drama, obviously, and he came out to support his film and OMG look at him. I know I've said before that I'm not into blondes, but good God. I would climb this Viking like a mountain. I find him so much more attractive when he's in a smart suit as opposed to his more dirtbaggy attire.
Alex did an interview with E! News yesterday, and he was talking about how all of his crazy fans want to climb him like a big, blonde Viking mountain. Alex said: "Honestly, I don't think too much about it. I think if vanity becomes a part of who you are as an actor…it's important that you let yourself be true to the character. If you're vain and you're like, 'Oh my fans won't like it if I'm a little chubby or if I'm pale or if I look older than I really am, I'm not doing my job then. I'm an actor, not a sex symbol." Here's Alex talking about his Disconnect character: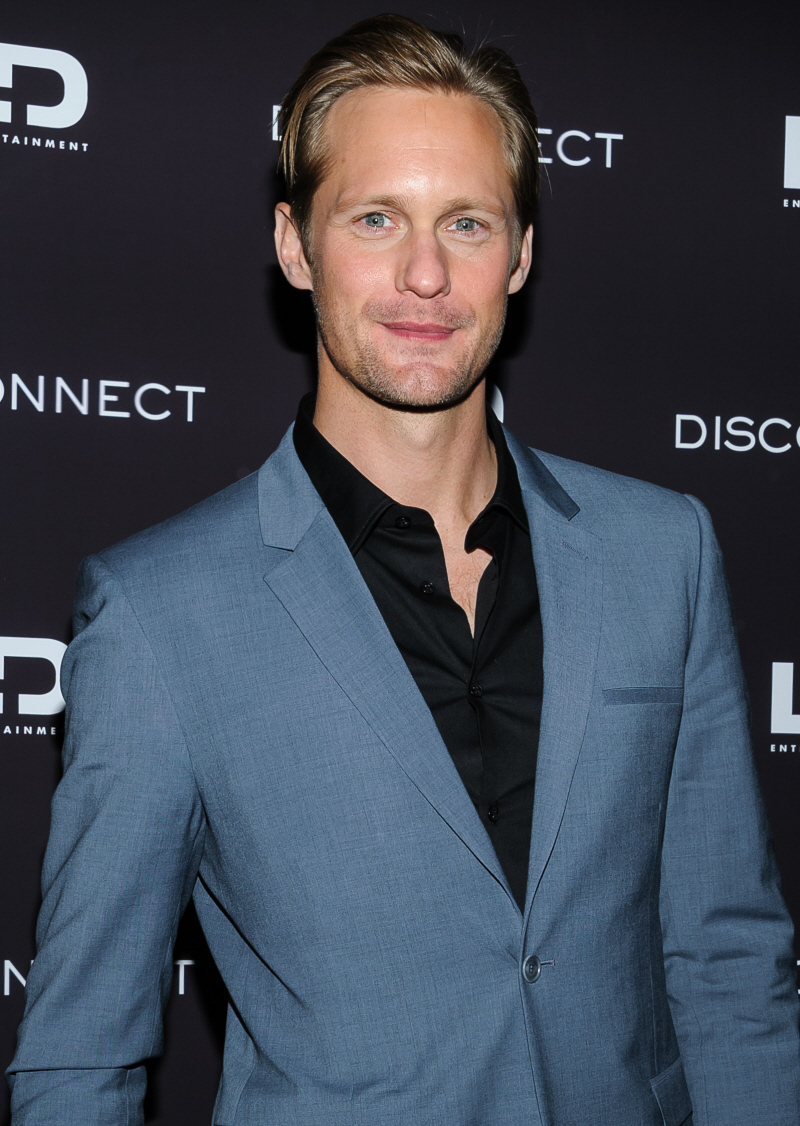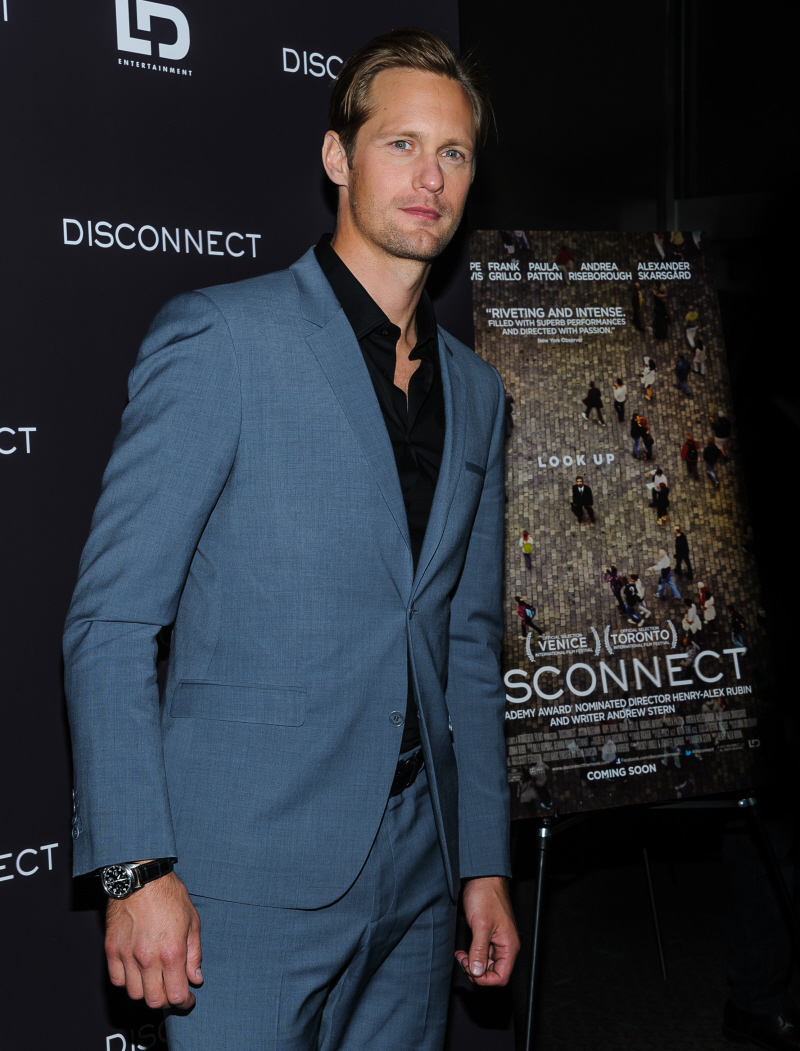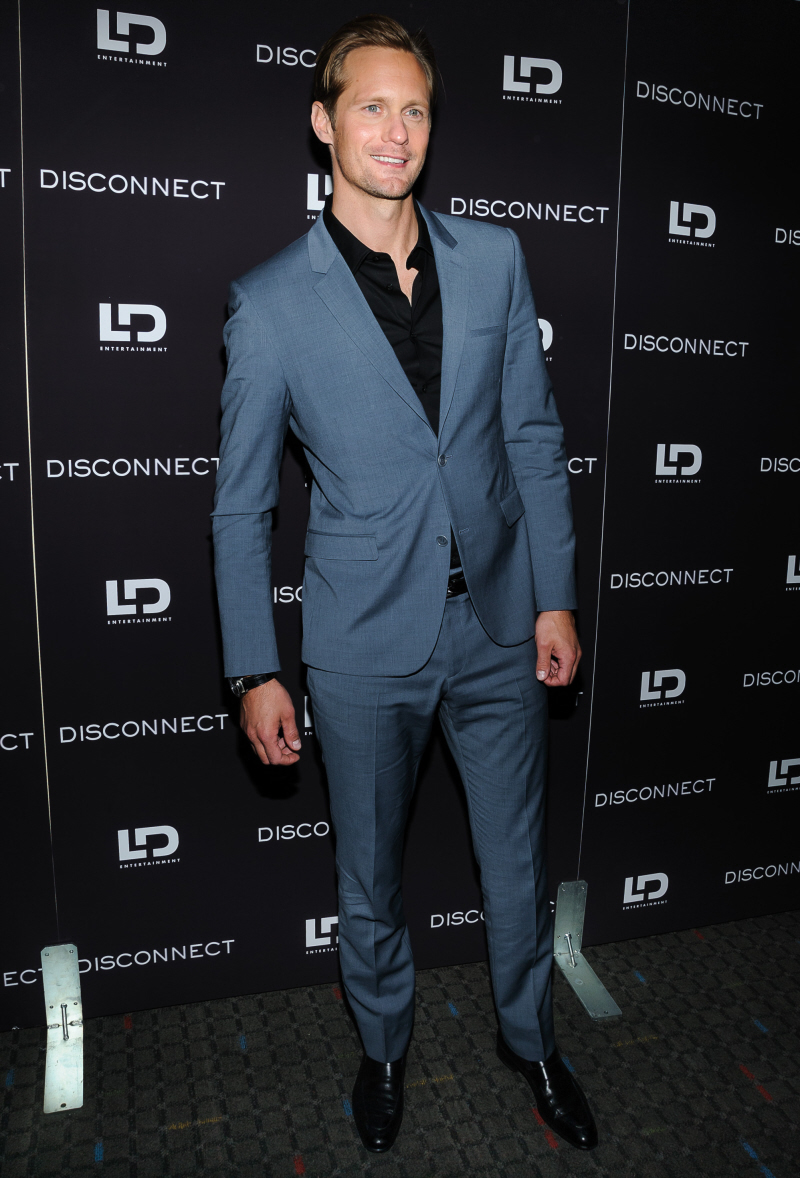 More photos from the screening… Andrea Riseborough in Proenza Schouler. I'm not crazy about the dress, but she still looks so pretty!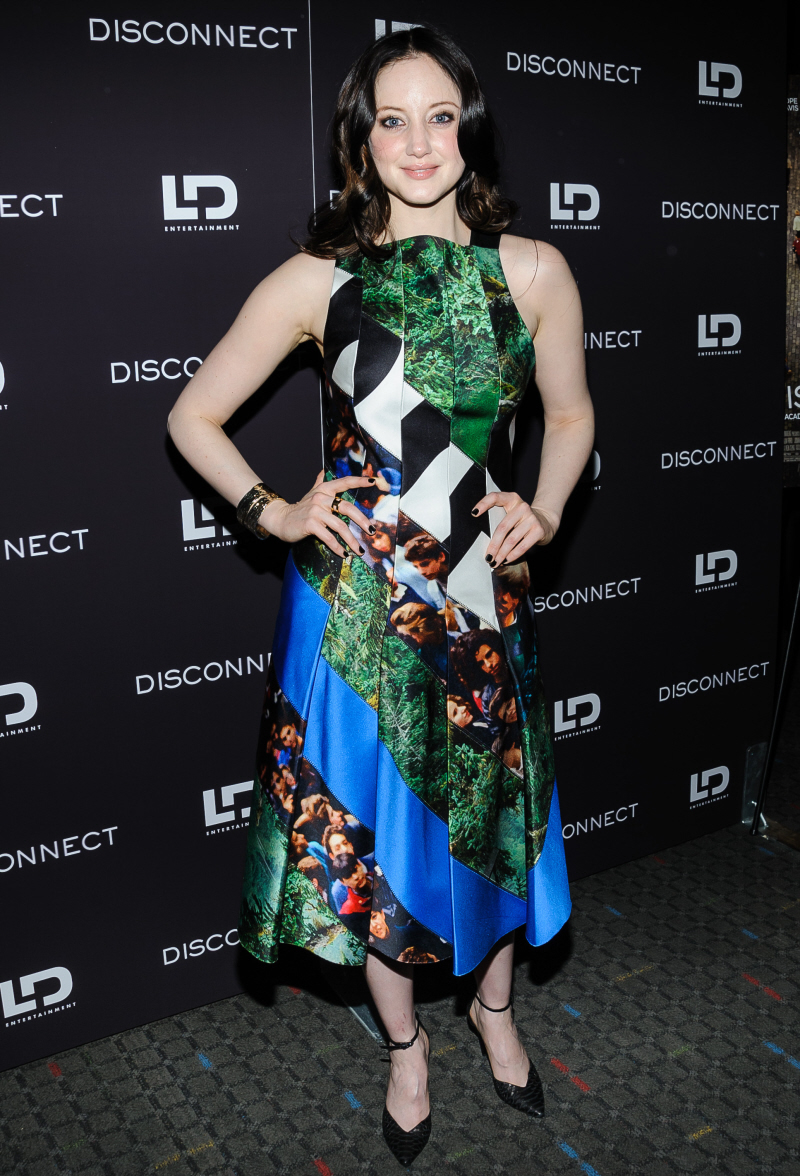 God, Jason Bateman looks amazing with a beard. I would hit it.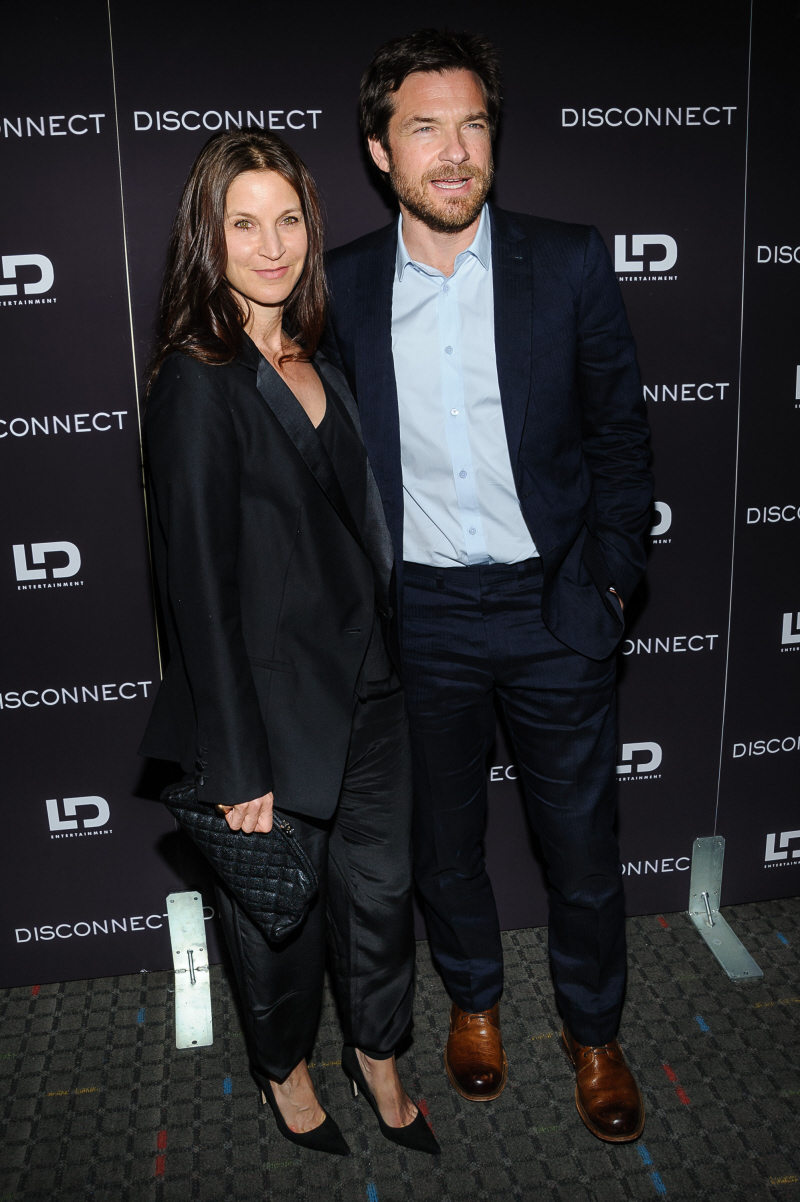 Winona Ryder looks good but check out her bizarre see-through shoes!! So weird.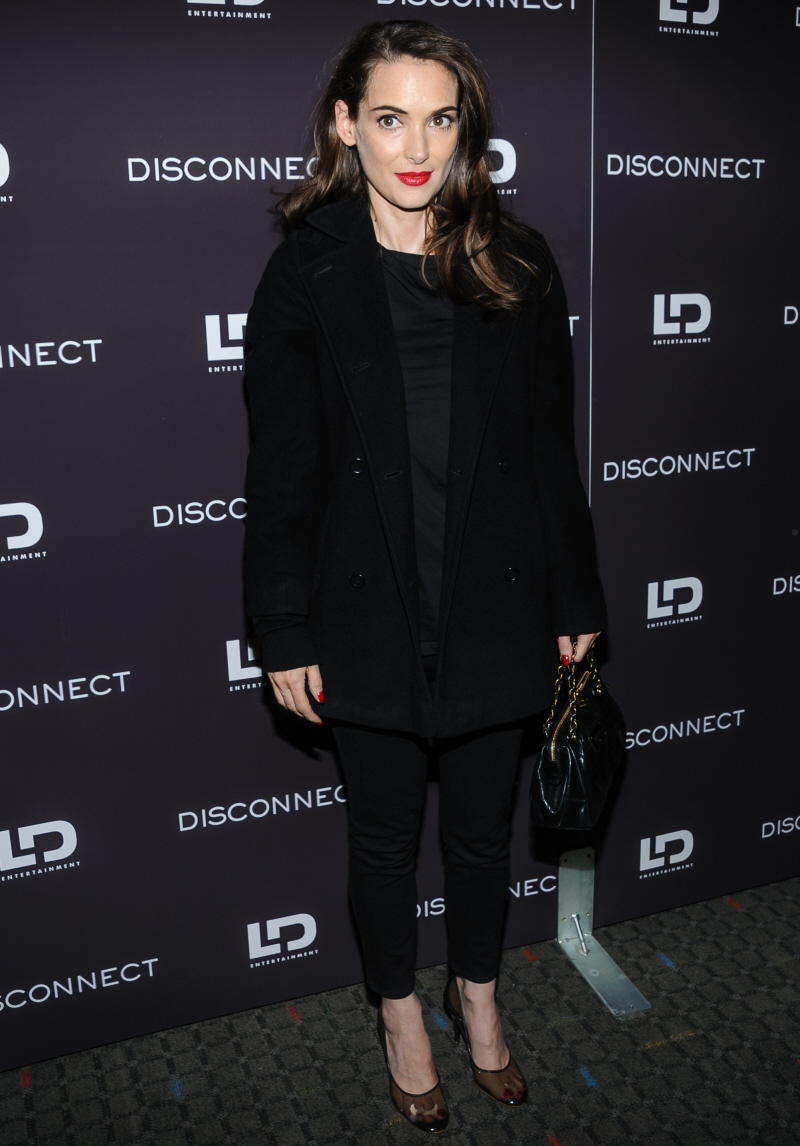 Paula Patton = mess.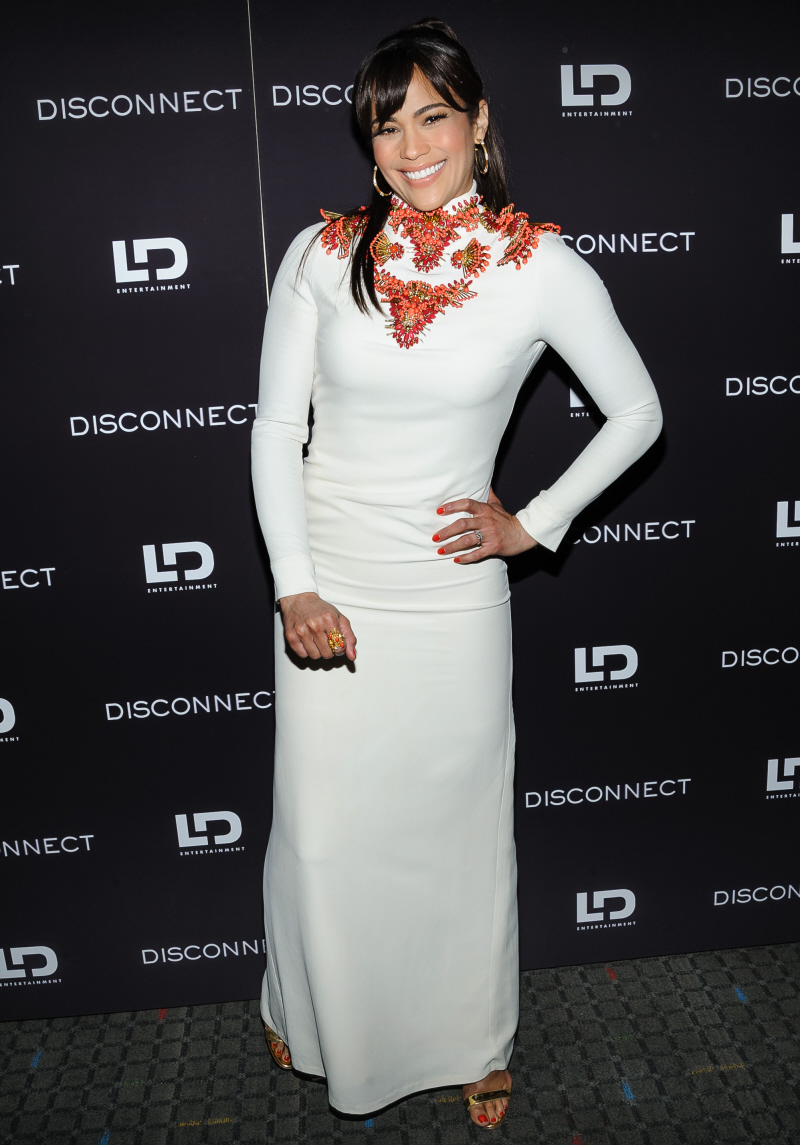 Photos courtesy of WENN, Fame/Flynet.