Sorry, I was struggling to find something decent to cover, and it was either Alexander Skarsgard or Jude Law's moobs. Maybe I'll include a few photos of Jude too, just to mix it up a little. I'm constantly amazed by the fact that Alex can go from a smoking-hot lanky Viking in a suit, on a red carpet (or Calvin Klein commercial), to a dirtbag-looking awkward-seeming dude in real life. Whenever I see candids of Alex just walking around in his baseball cap and jeans, I realize that his proportions really are crazy, and that he needs better bumming-around clothes. I get that his casual clothes are just for running errands and everything, but… I don't know. Maybe a decent pair of khakis and some new t-shirts? If we hold Mila Kunis to that standard (where we feel she should look presentable and attractive in candids because of her Dior contract), shouldn't we hold Alex to that standard too?
By the way, did you know that Alex's film What Maisie Knew premiered at the Toronto Film Festival last year and it still hasn't come out in wide release?! IMDB doesn't have any dates for an American release either. But! Entertainment Weekly just got the exclusive on the poster – go here to see. Maybe that means… a fall release? That movie sounded pretty good, and it's an updated version of a Henry James novel, so maybe it would even be considered for some awards or something. We'll see.
Also: since I promised, here's Jude Law in London. Are his pecs just over-developed or has he gained some weight in his chest?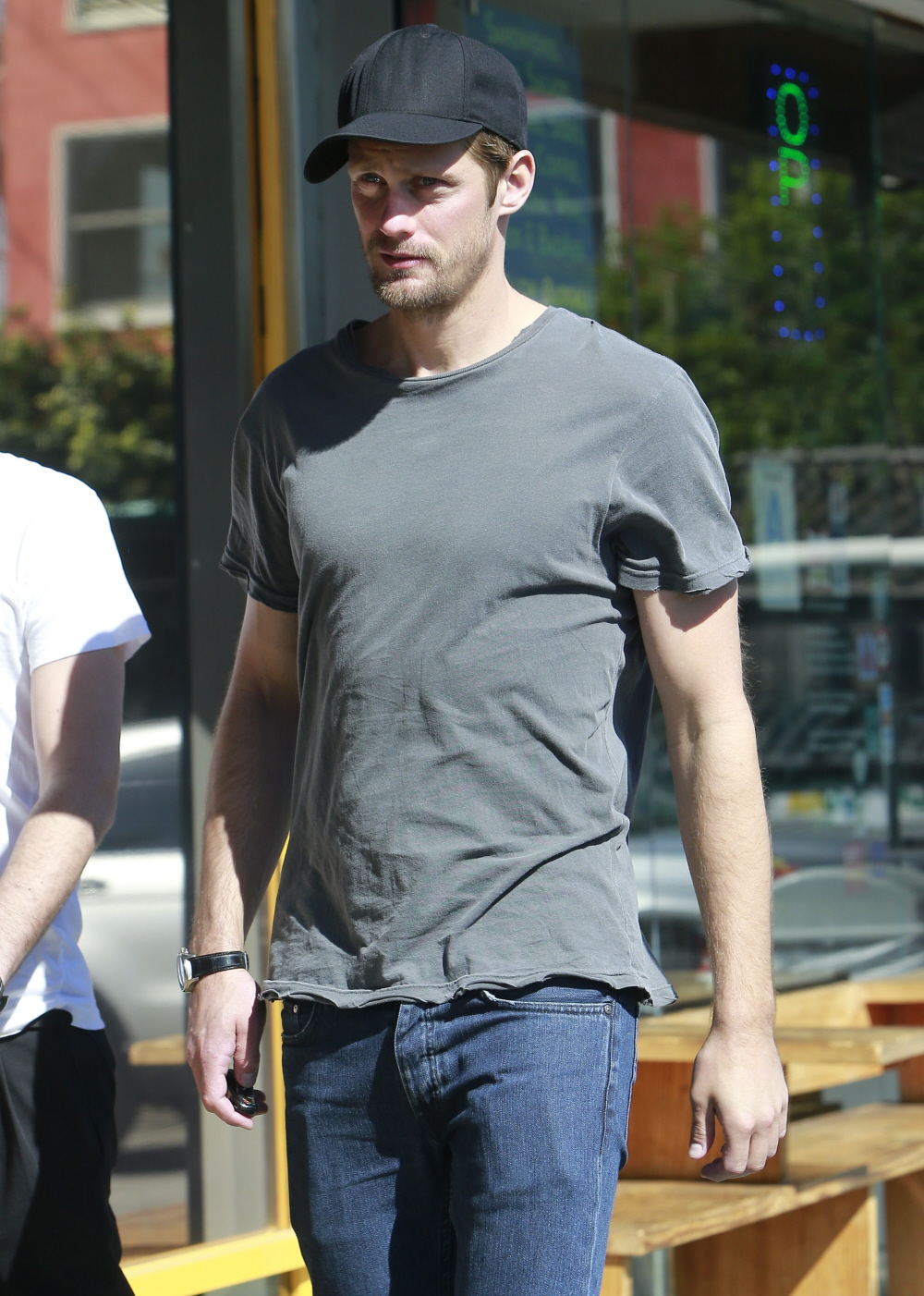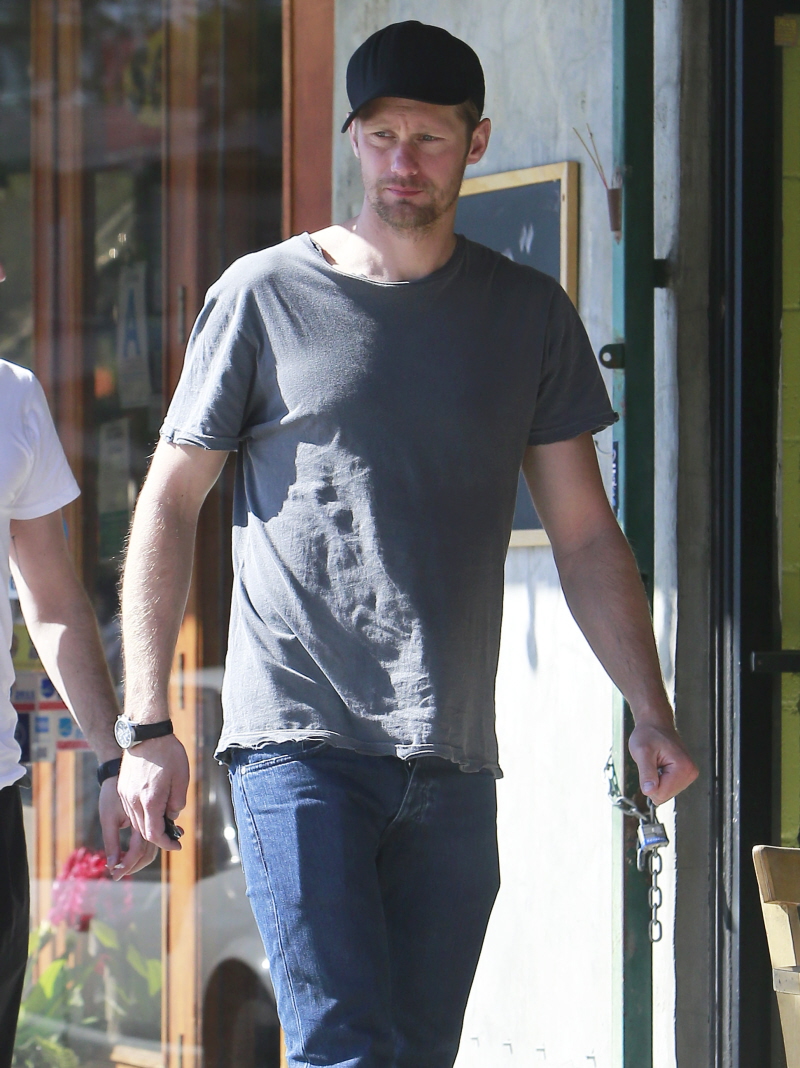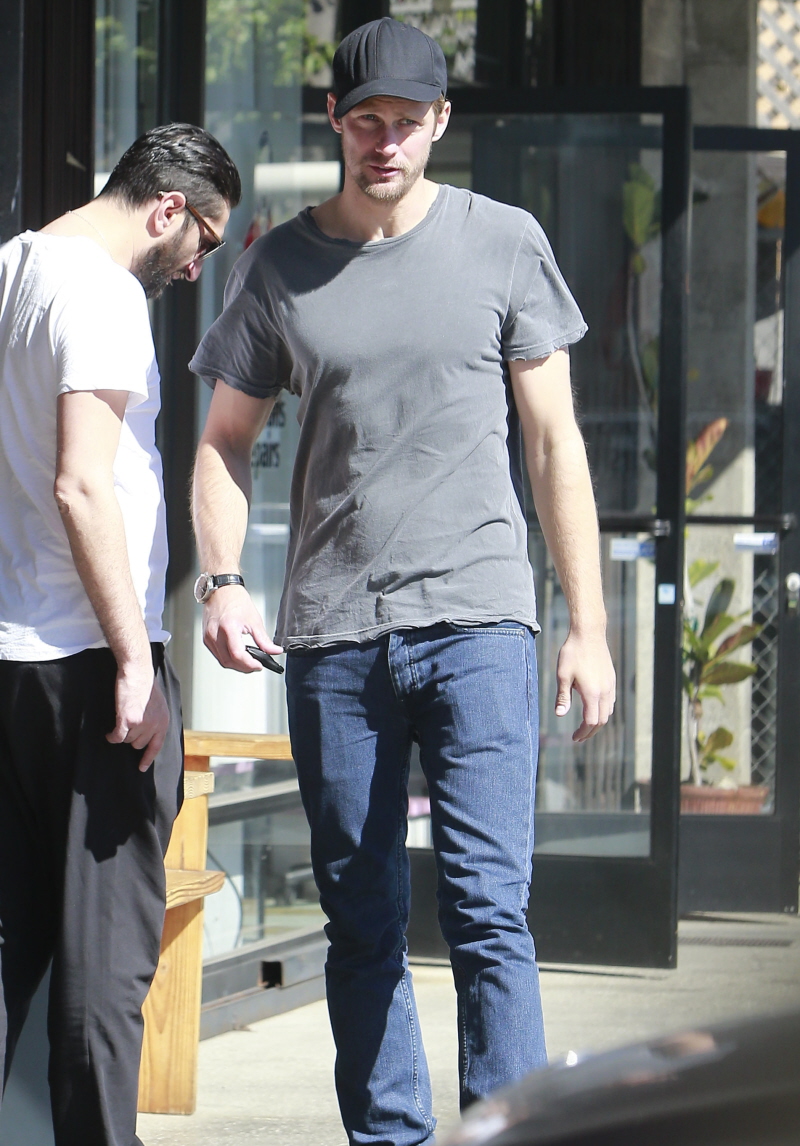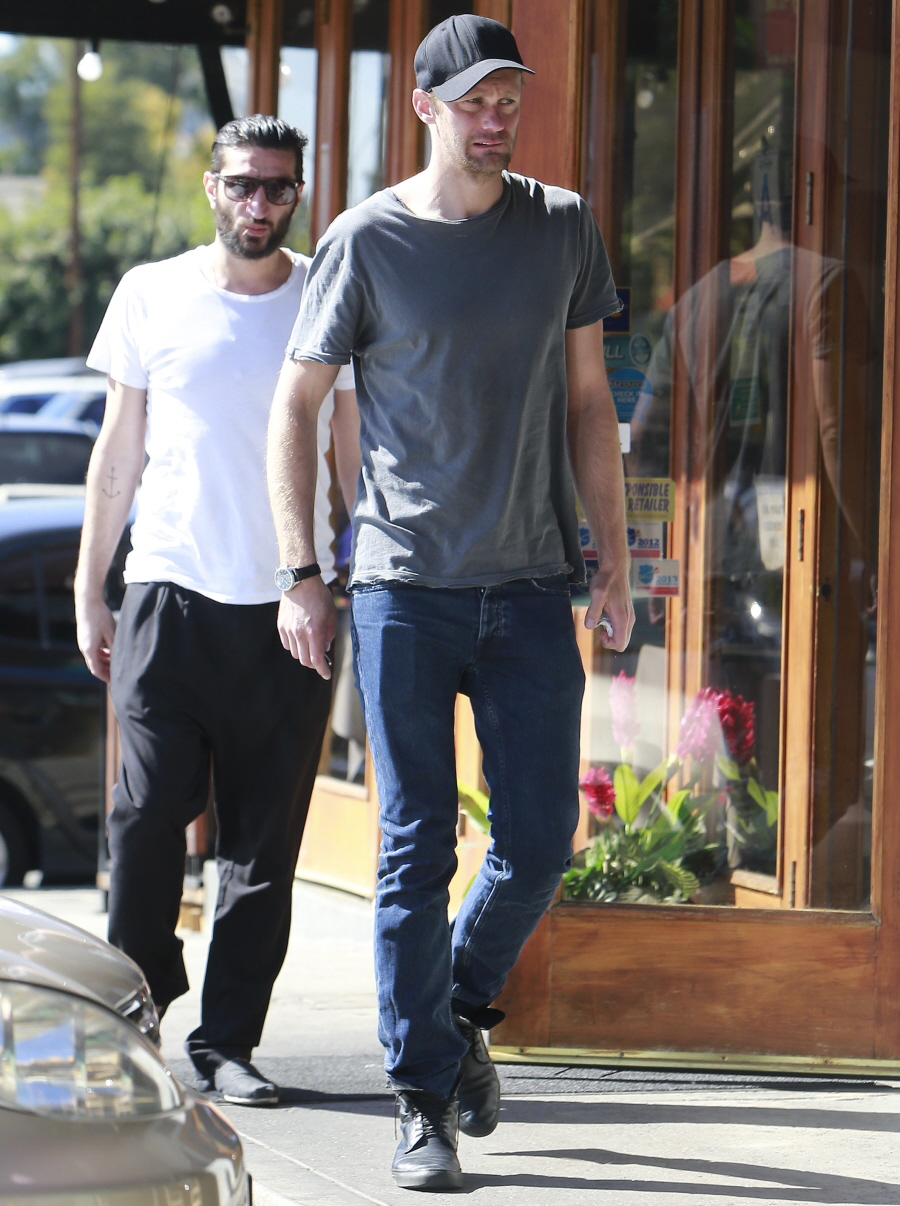 Photos courtesy of Fame/Flynet.