Michelle Obama's biggest fans and biggest critics have one thing in common: everyone has strong feelings for or against her "midlife crisis bangs". MO debuted her bangs shortly before Pres. Obama's second inaugural, and it seems like ever since then, Michelle has been fielding questions about her bangs. You know I am strongly opposed to them (no disrespect to MO, whom I love), but other people like them and Pres. Obama even had to defend them, publicly taking a pro-bangs position. Well, Michelle sat down for a new interview with Entertainment Tonight, and of course the conversation came around to BANGS.
Is it just me or was the interviewer overly friendly, almost bordering on rude? Especially when the girl started in about Pres. Obama as a sex symbol. Ugh. Anyway, when asked about her bangs, Michelle admitted that she's growing them out and she needs a change: "I'm like a girl. What's next? We take it day by day. They're starting to grow out, getting a little irritating. But it's okay!" YAY, she's growing them out!! Thank God. They probably will look awkward for a while, and I guess Michelle will learn from this bangsy experience.
My mom told me something funny recently about MO's bangs – my mom works with a lot of really conservative, Republican-types who don't care for the Obamas at all, but she said that after Michelle got bangs, many of the Republican women changed up their hairstyles to get bangs too. And whenever my mom says, "Oh, you got Michelle Obama Bangs!" they get really irritated.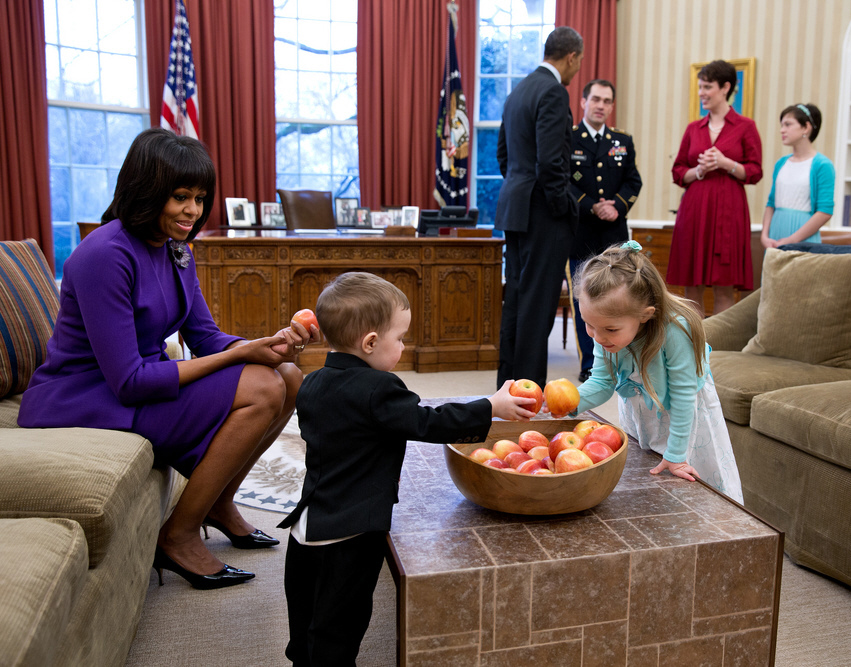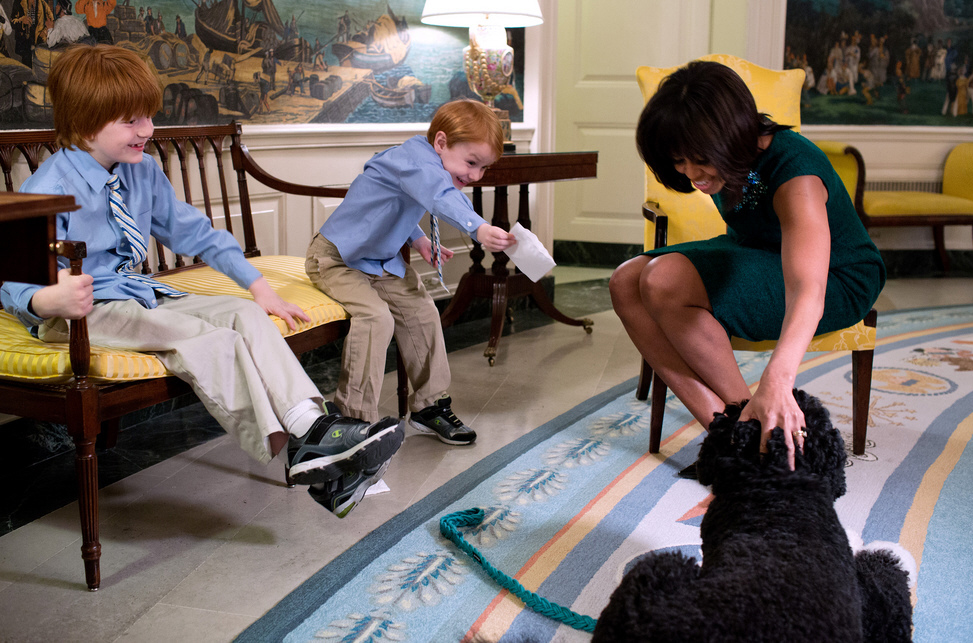 Photos courtesy of the White House Flickr page and Annie Leibovitz/VOGUE.