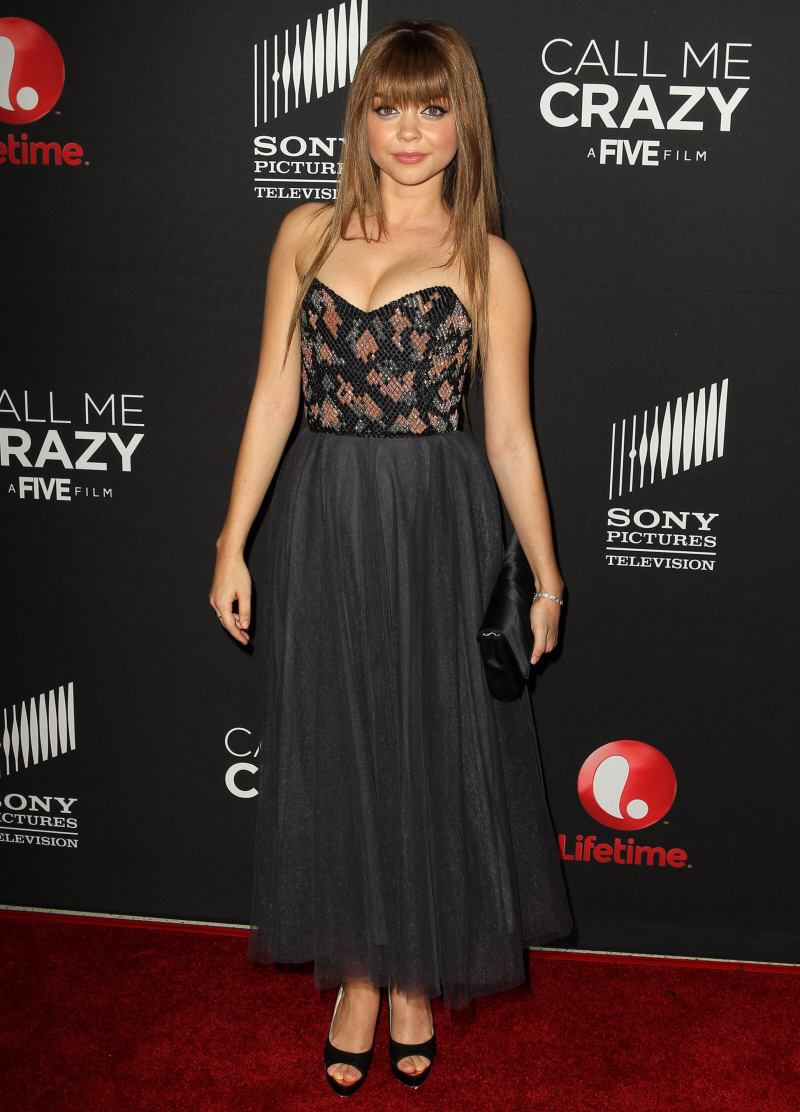 Here are more photos from last night's premiere of Lifetime's Call Me Crazy: A Five Film. I just covered the Jennifer Aniston photos – she's executive producing the multiple-short-film again this year. Sarah Hyland (from Modern Family) stars in one of the short films about mental illness, and Sarah was the premiere. I can't find the designer ID on her dress, but it looks like… maybe Dolce & Gabbana? Sure, let's go with that. But really, let's talk about her new bangs. I HATE THEM!!! And I hate that I hate them, because I really like Hyland and I want her to do well and live a long and healthy life. The bangs do not flatter her face at all. I blame Michelle Obama!!! Ever since Mobama got bangs, all of these women are like, "Damn, I'll try that!" DO NOT.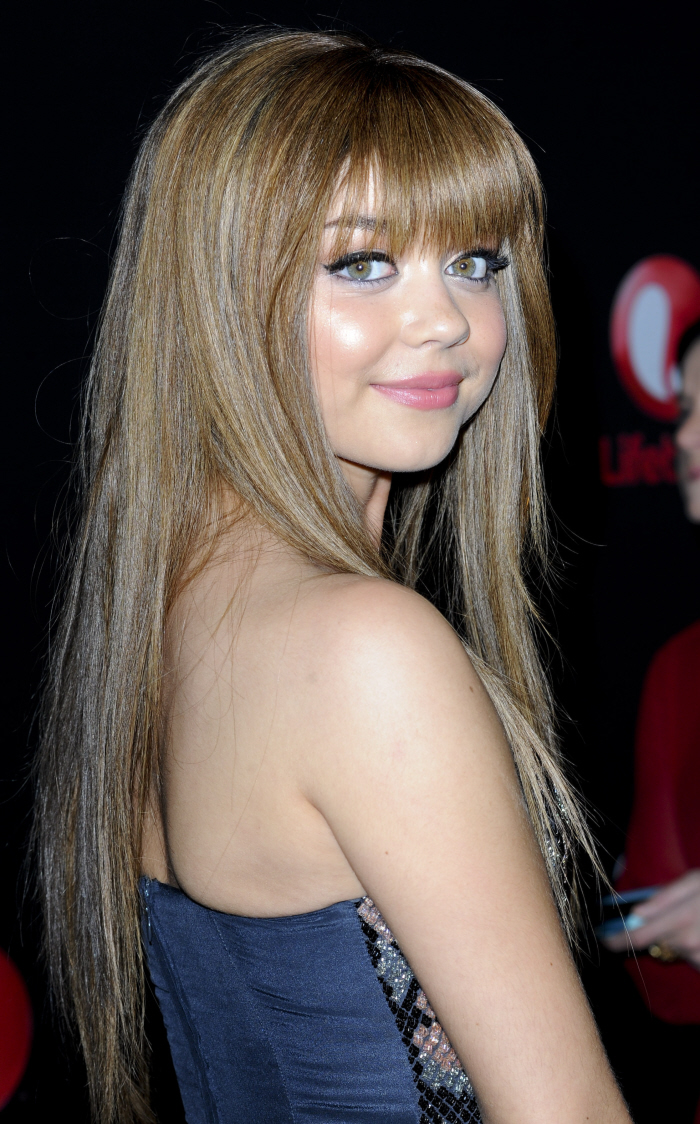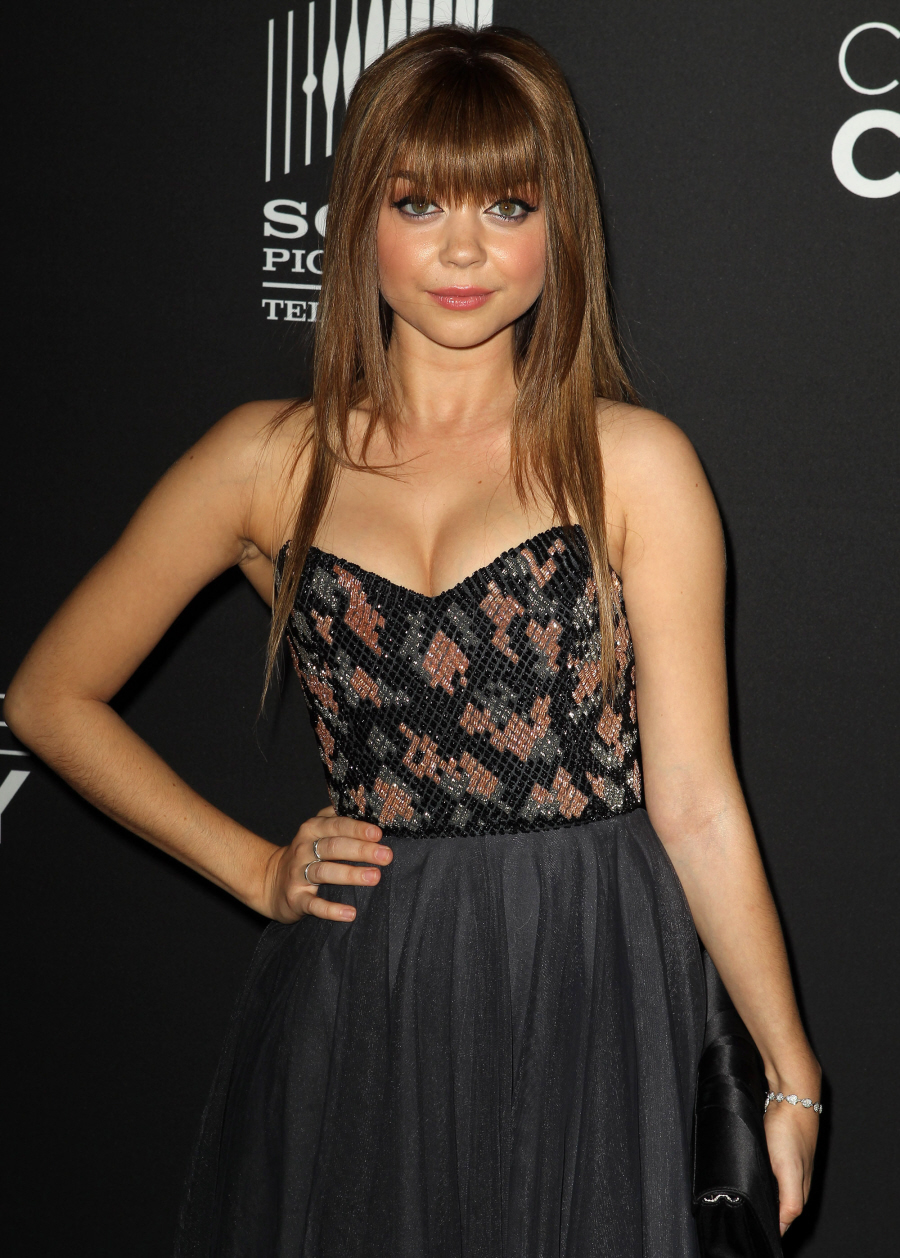 Here's Bryce Dallas Howard (she directs one of the five segments) in a simple black dress. Tasteful. Simple. Classic. Kind of boring.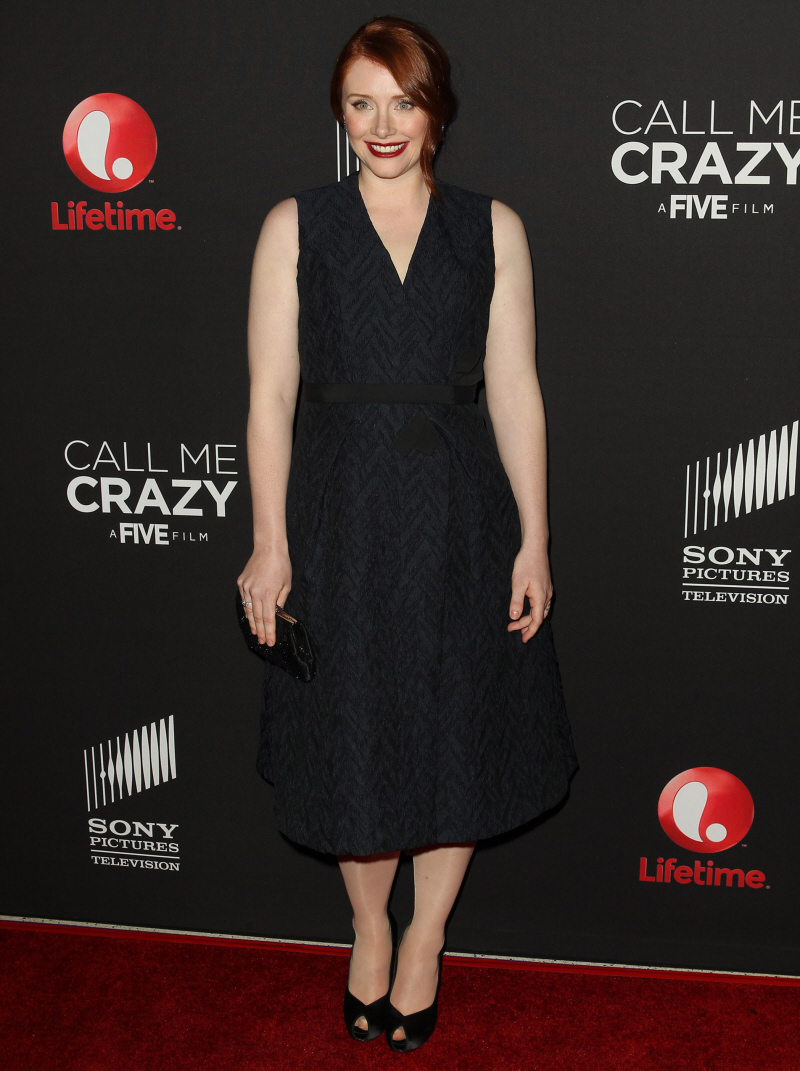 Jennifer Hudson stars in one of the segments. I can't start with this outfit. Polka dots AND leopard print?! For the love of God.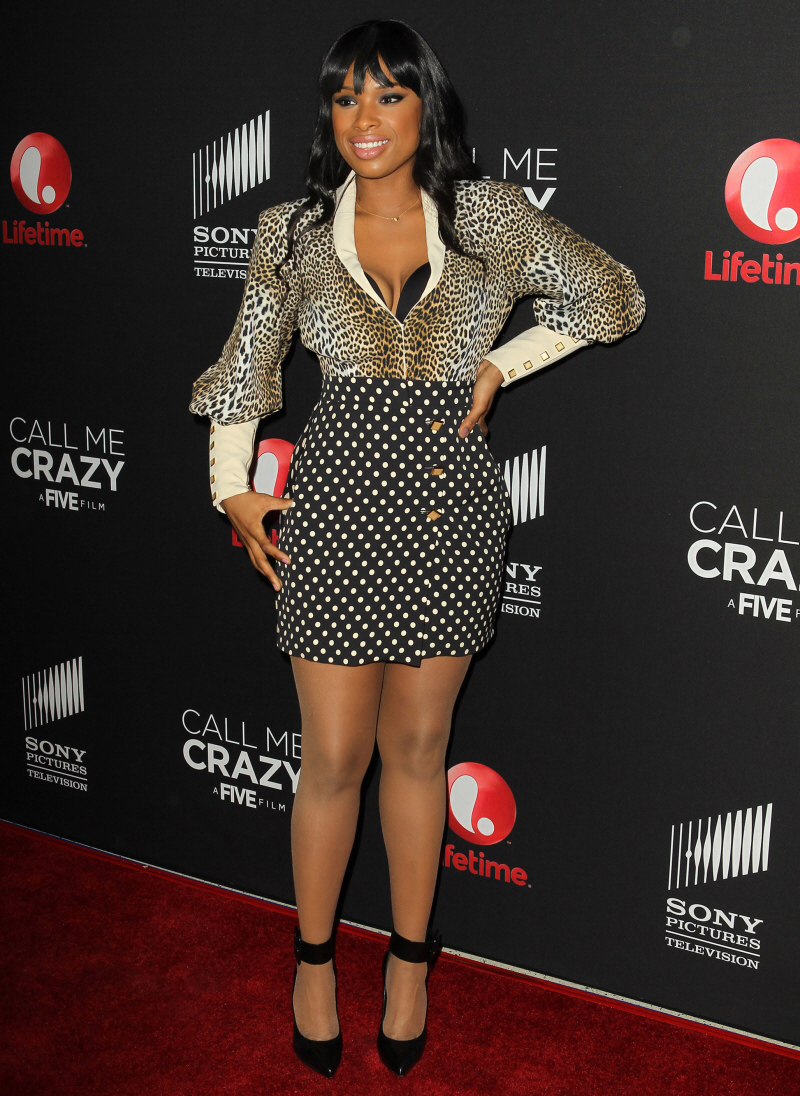 I had no idea Tyler Hoechlin and Brittany Snow were dating. She's in one of the segments and Tyler just came to support her. Damn, he's really hot, isn't he? Well played, Brittany. Well played all night long.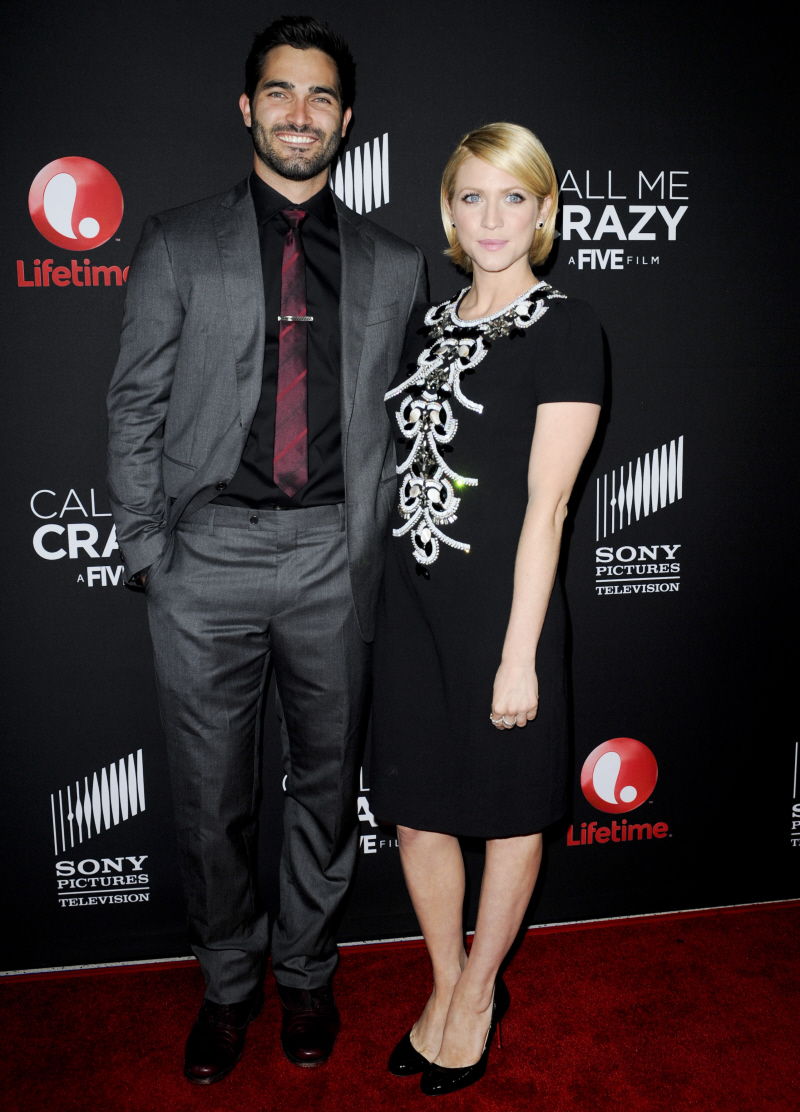 Photos courtesy of WENN.