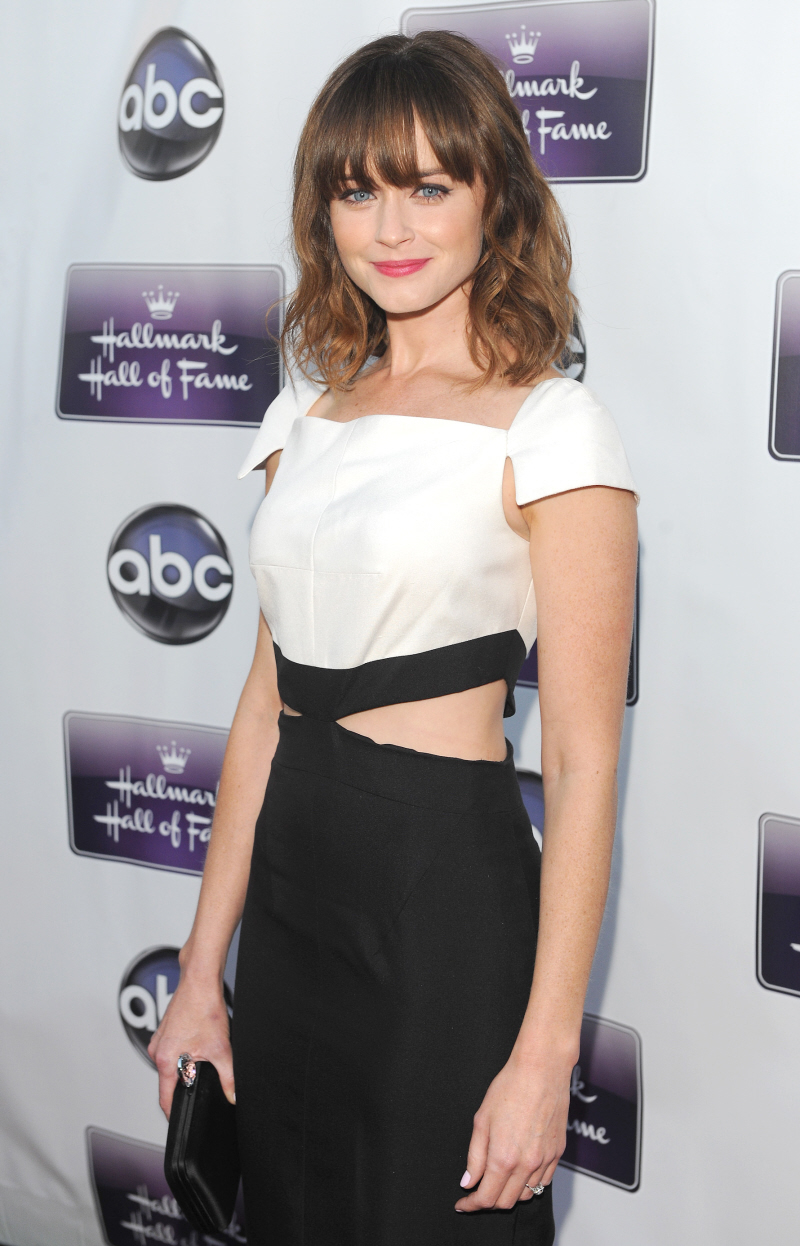 I was excited to write this story but then I realized that we didn't really have a good angle on Alexis Bledel's engagement ring. I'm including the blurry, super-cropped photo of her engagement ring below, but you can see a much better photo of it here at Us Weekly. Us Weekly describes the ring as "huge".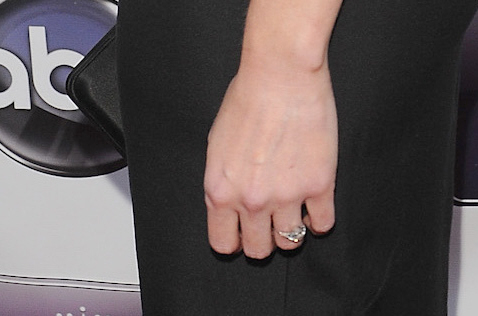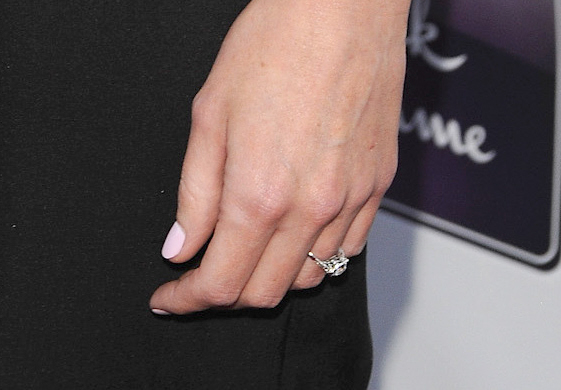 Is that "huge"? CB and I were debating it. If we saw a lady with that ring in real life, just walking around, we would be like "Awesome ring, so big!" But as far as celebrity standards go, this ring seems like it's on the small side. Like, I kind of think it's under 3 carats. Which is totally fine, and Alexis is a small woman with small hands, and the size probably suits her just fine. My guess is that she probably prefers her "normal" ring as opposed to some huge rock that she always worries about losing or that she can't wear to certain events because the size makes it seem tacky and inappropriate (cough… Angelina).
These pics are from the red carpet premiere of Remembering Sunday, the TV movie Alexis did with Zachary Levi. Us Weekly spoke to her on the carpet about her ring, and she said: "Vincent picked it out." The ring is described as a round-cut diamond on a platinum band. Simple. Classic. Vincent Kartheiser has surprisingly nice taste. And I like that he picked it out and he seemed to really think about what ring would suit her. Alexis also said that she and Vincent are planning their wedding "together" but they "haven't started yet though." Aw. They're a really cute couple. Oh, and Alexis's dress here is Pamela Roland.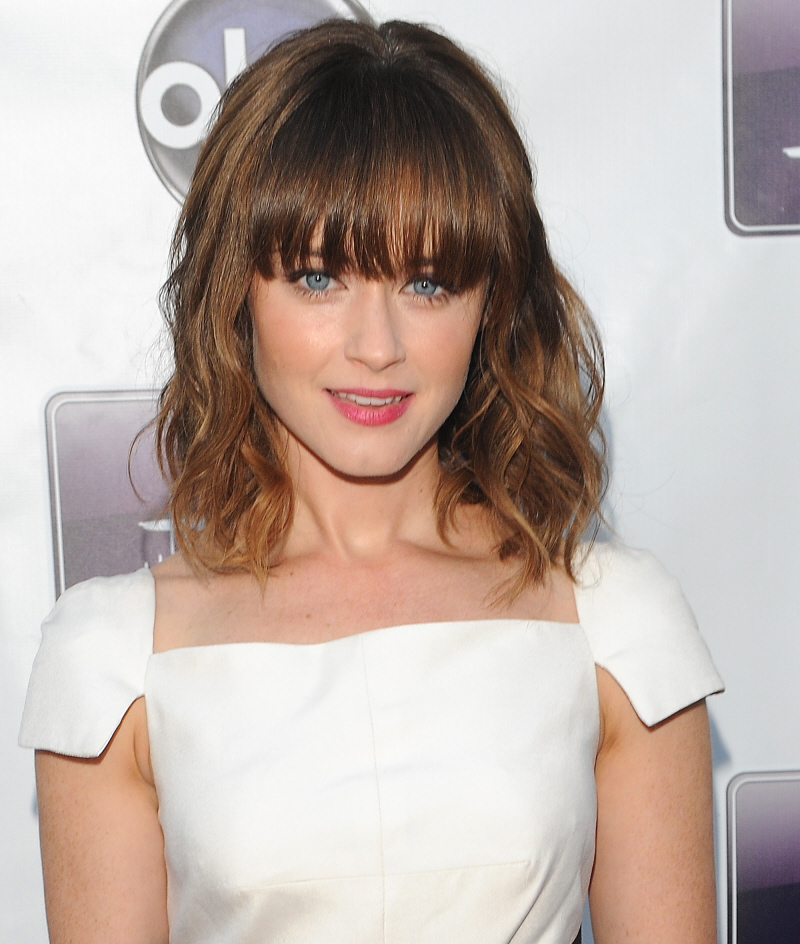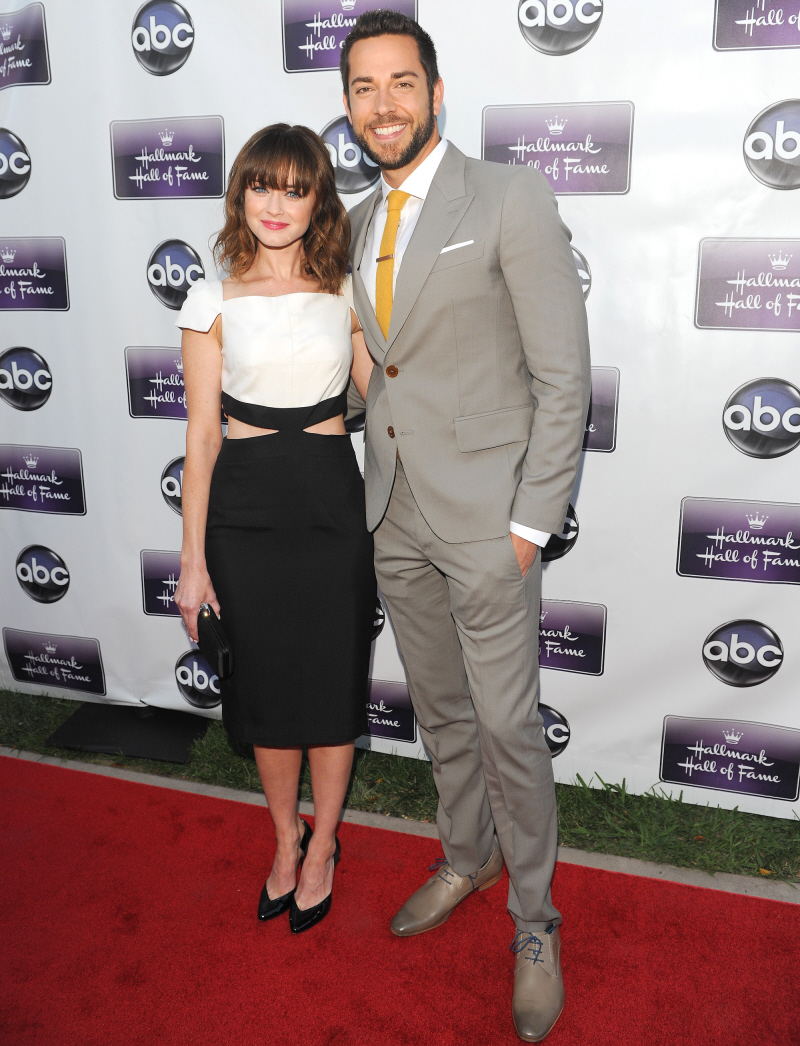 Photos courtesy of WENN.