I know this isn't the most popular opinion, but I think LeAnn has been looking really good (for her) lately. Yes, the bangs were a mistake (a terrible mistake), and yes, her style is still the worst, but she's been putting on some much-needed weight and her body is back to looking healthy and athletic, as opposed to what it looked like a year and a half ago.
There were widespread reports – some of which were fueled by stories Brandi Glanville told – that Eddie Cibrian prefers his women bony and pin-thin, and many thought LeAnn was eager to force herself into that body type, lest his dong wander off to some very thin cocktail waitress, I suppose. But I'm glad that LeAnn has stopped doing that for whatever reason, and she just looks so much better overall these days. The Enquirer has an interesting story as to the reasons behind LeAnn's latest transformation. Beware: this story includes a heave-worthy detail about Eddie and LeAnn making "mad, passionate love". Do not read this if you've just eaten!
LeAnn Rimes is sporting a fuller figure these days and insiders tell The Enquirer she's packing on the extra pounds because she wants to get pregnant this year. Doctors told LeAnn that she and huby Eddie Cibrian were going to have a tough time with their baby-making plans if she didn't start putting on some weight. So LeAnn's been upping her food intake.

And the best part? Eddie LOVES her shapely new physique.

"For the last couple of years, LeAnn did everything she could to try and stay slim," said a source. "She believed Eddie loved stick-thin women like his ex-wife Brandi Glanville, so she wanted to be skinny too."

But to LeAnn's surprise – and relief – Eddie's more attracted to her now than ever!

"LeAnn's added about ten pounds since she went on her pre-pregnancy weight gain plan… and she says that since she gained a few curves, her man can't keep his hands off her."

LeAnn and Eddie enjoyed a romantic getaway to Puerto Rico the week of April 8, where they took a midnight dip in the ocean and strolled the moonlit beach in the rain. When they got back to their room, the source says "they made mad, passionate love. LeAnn said it was one of the most romantic nights they've ever had together."

Meanwhile, LeAnn and Eddie are said to be shopping around a scripted reality show, which could draw inspiration from the ongoing drama they have with Brandi.

"If LeAnn does get pregnant, they think it will be great for the show."
[From The Enquirer, print edition]
Eddie loves her new body, eh? He loves that it feels like he's with an entirely different woman. He likes to role-play that they're having a wild, scandalous affair and they need to have a quickie before his wife comes home. He gets so involved that he says another woman's name when he makes mad, passionate love to LeAnn. No, of course that never happens. I'm just a hater, a pessimist, a loon. Eddie loves his wife. He supports her no matter what. (Until he finds someone richer and less crazy, maybe.)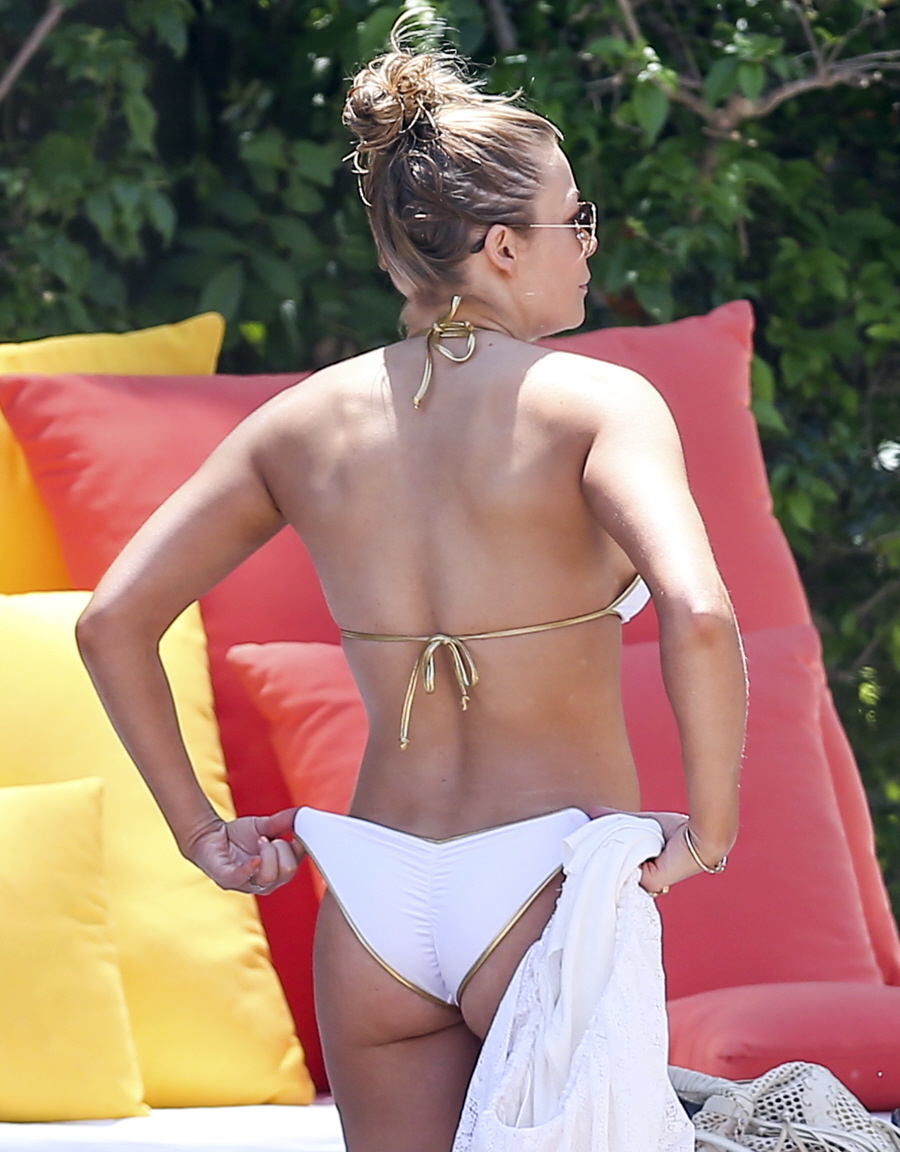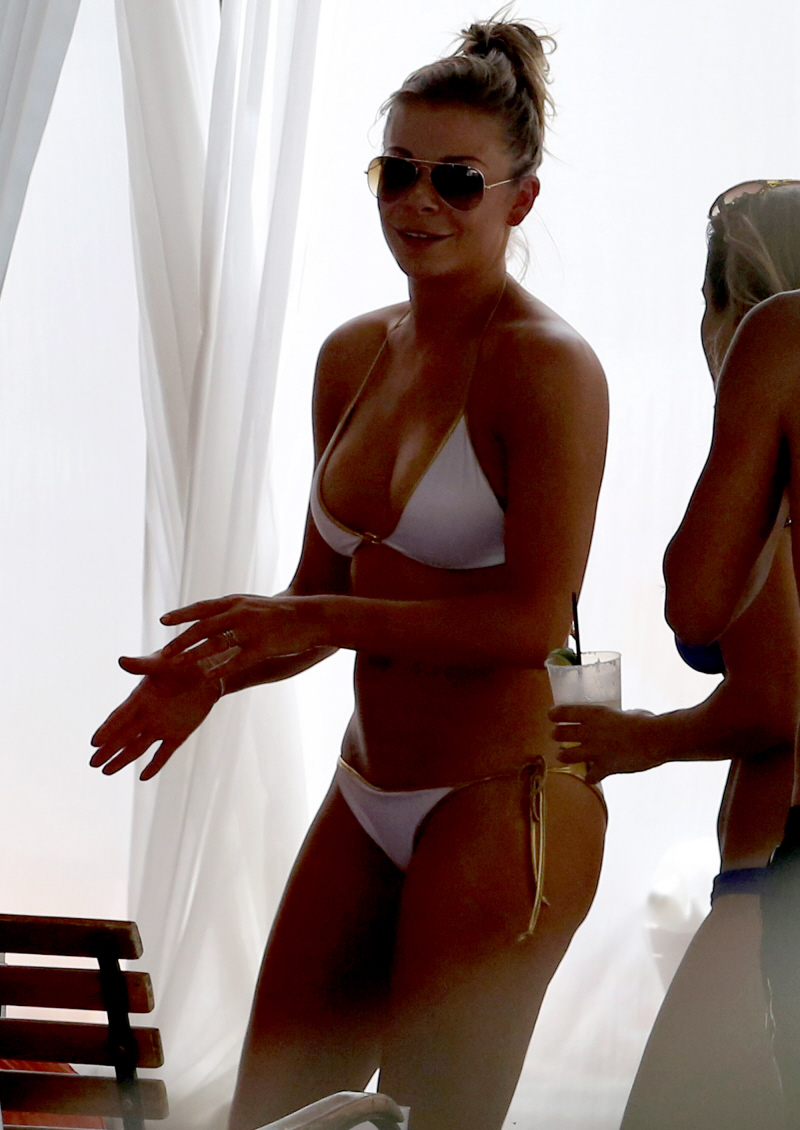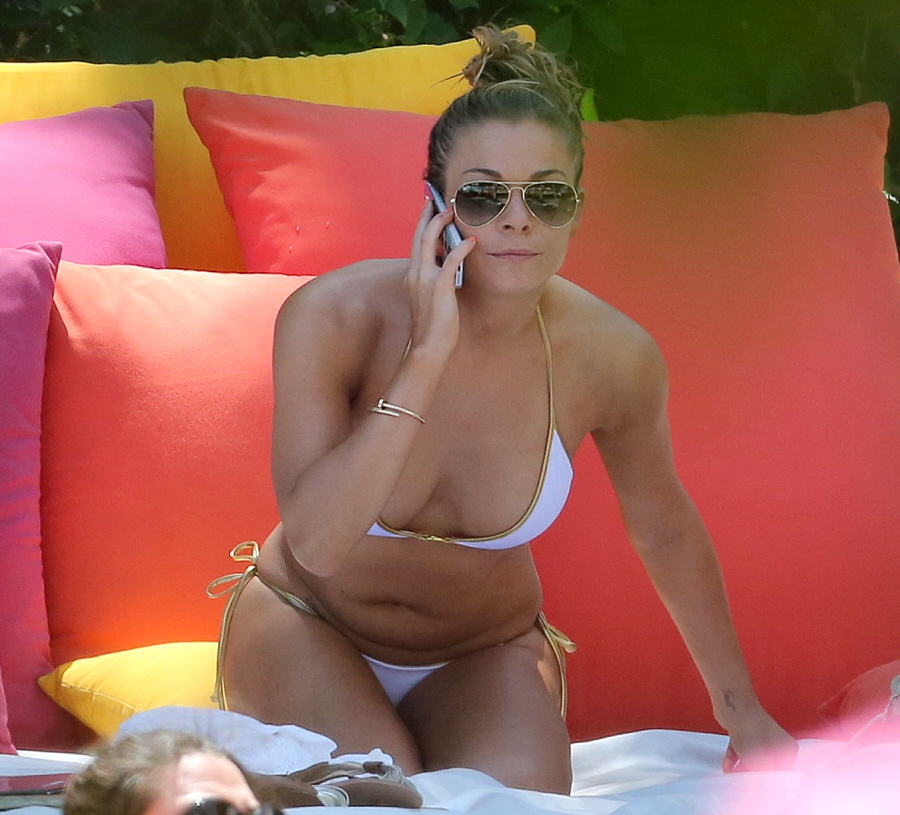 Photos courtesy of WENN, Fame/Flynet.