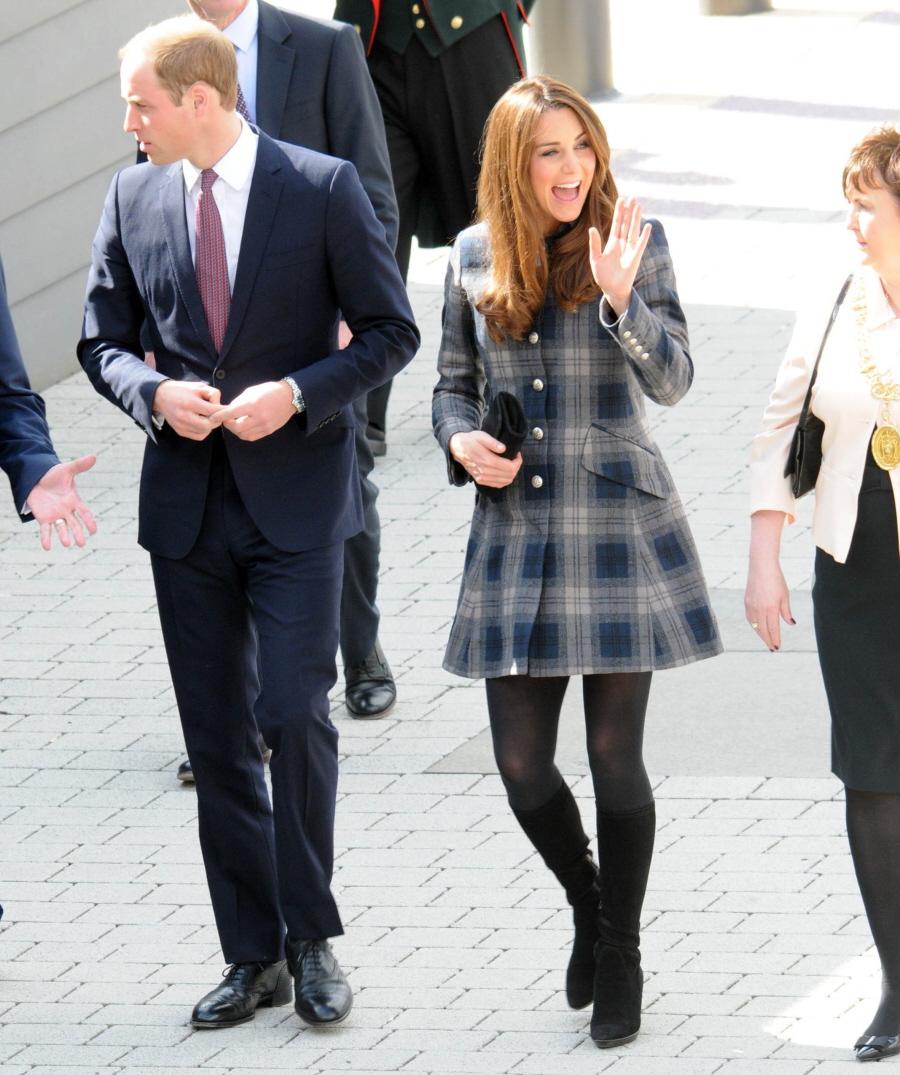 I'm not sure if this Daily Mail story is true or not. I'm not sure if the story is weird or… completely reasonable, maybe? So, Duchess Kate and Prince William are basically homeless right now, unless you count their renovated cottage in Wales or their current apartment in Kensington Palace. Their big KP apartment is still being renovated, as is their new country home Anmer Hall, and both properties will likely be still in a state of renovation when Kate and Will's baby is born. So where will the royal baby spend his or her first weeks? According to the Mail, Kate is telling people she's going to move in with her parents for about six weeks. Um…? As I said, I've got mixed reactions…
The Duchess of Cambridge is to move back in with her mother when her baby is born. In a break with royal tradition, Kate, 31, will not employ a maternity nurse after the July birth. Instead, she has told friends, she will live with her parents for at least the first six weeks after leaving hospital. The decision means a future monarch will be starting life in a commoner's home in Berkshire rather than in the splendour of a royal residence.

Kate says she 'just feels safest and most secure' with her family and believes that no one could be better placed to teach her about bringing up a baby than her mother, who has three children of her own. She will particularly need her advice and moral support when Prince William returns to work as a helicopter pilot after taking his paternity leave.

It also solves the niggling problem of where the newborn third-in-line to the throne will live for the first few weeks of his or her life. Sources have confirmed that William and Kate's plans to move into a new apartment in Kensington Palace in time for the birth have hit a huge stumbling block. This follows the discovery of asbestos – which has to be cleared before the couple themselves, let alone a new-born child, can set foot inside.

Kate's parents, Michael and Carole Middleton, recently bought a £4.85million Georgian manor in rural Berkshire with plenty of space for their first grandchild to run around. A recent visitor said Carole, who is 'over the moon' at the prospect of being a grandmother, is busy overseeing the redecoration of the house – including the installation of a new kitchen and 'nursery-style' room.

'Carole fully intends to be part of this baby's life and Catherine, for her part, plans to spend a lot of time with her parents, especially while she is waiting for the new apartment to be completed,' they said. 'And surely it is no bad thing this little prince or princess is given a taste of life outside of the Royal Family?'

At the moment, Kate and William are shuttling between their rented farmhouse in Anglesey, where William is based as a Search and Rescue pilot with the RAF, and Nottingham Cottage, a relatively modest two-up, two-down in the grounds of Kensington Palace. They had hoped to move into their new home, the 57-room Apartment 1A – well before the arrival of their first child. But, according to one well-placed source, Kate conceived almost as soon as they started trying for a baby following their official tour to the South Pacific last year, meaning it has become a race against time to get their new home ready.

This week, however, the source said their scaffold-covered apartment is still 'virtually uninhabitable'. Aides confirmed the apartment was unlikely to be ready until at least September or October, meaning the new third-in-line to the throne will endure something of a peripatetic existence for the first few months of their young life.

Prince William was born in the private Lindo Wing at St Mary's Hospital Paddington, where Kate is also widely expected to give birth. Afterwards he was taken home by Charles and Diana to their apartment at Kensington Palace. Diana employed a paediatric nurse, Anna Wallace, to help her with William for the first month, after which a nanny, Barbara Barnes, moved in.
On one side, I think it's completely reasonable for Kate to want to have her mom around. Kate will be a first-time mom and when you think about, she probably has next to no experience with babies or children. So, on the sheer "Kate wants her mom" issue, I get it and I think it's totally normal. But I think it's weird that Kate wants to move in with her parents right after giving birth, right? Why can't Carole come and stay with Kate and Will in Wales? Is William even going to spend time with his newborn son or daughter in those first months? Is it just going to be Kate and the baby living with the Middletons? And will William even return to the RAF after his "paternity leave" (cough)? Is it going to be a situation where William and Kate both move in with the Middletons until their Kensington Palace apartment is completed?
Also, I think there's some kind of shell game going on with the staffing issue, as there has been from the start. Remember when Will and Kate made such a big deal (two years ago) about how they were barely going to have any staff? And over the past two years, we've found out that they do have quite an extensive staff, but their staffers are being paid by the Prince of Wales so really the staffers "belong" to Charles? I feel like we're going to be getting a lot of that again when people start asking questions about nannies and baby-nurses. The first stories will be about how "modern couple" Will and Kate are just raising the baby on their own, with no help. Then months later we'll learn that Charles paid for three full-time nannies, a baby-nurse PLUS Carole was looking after the baby.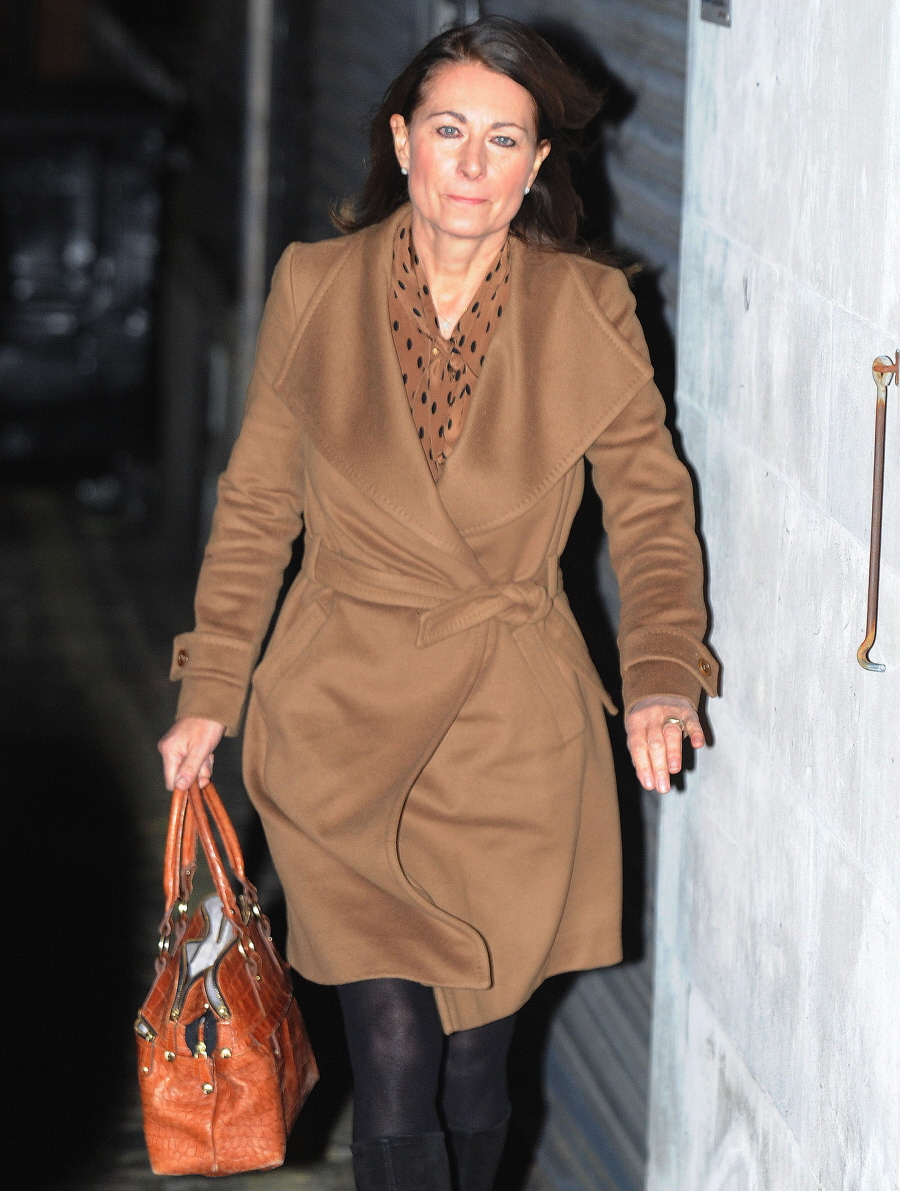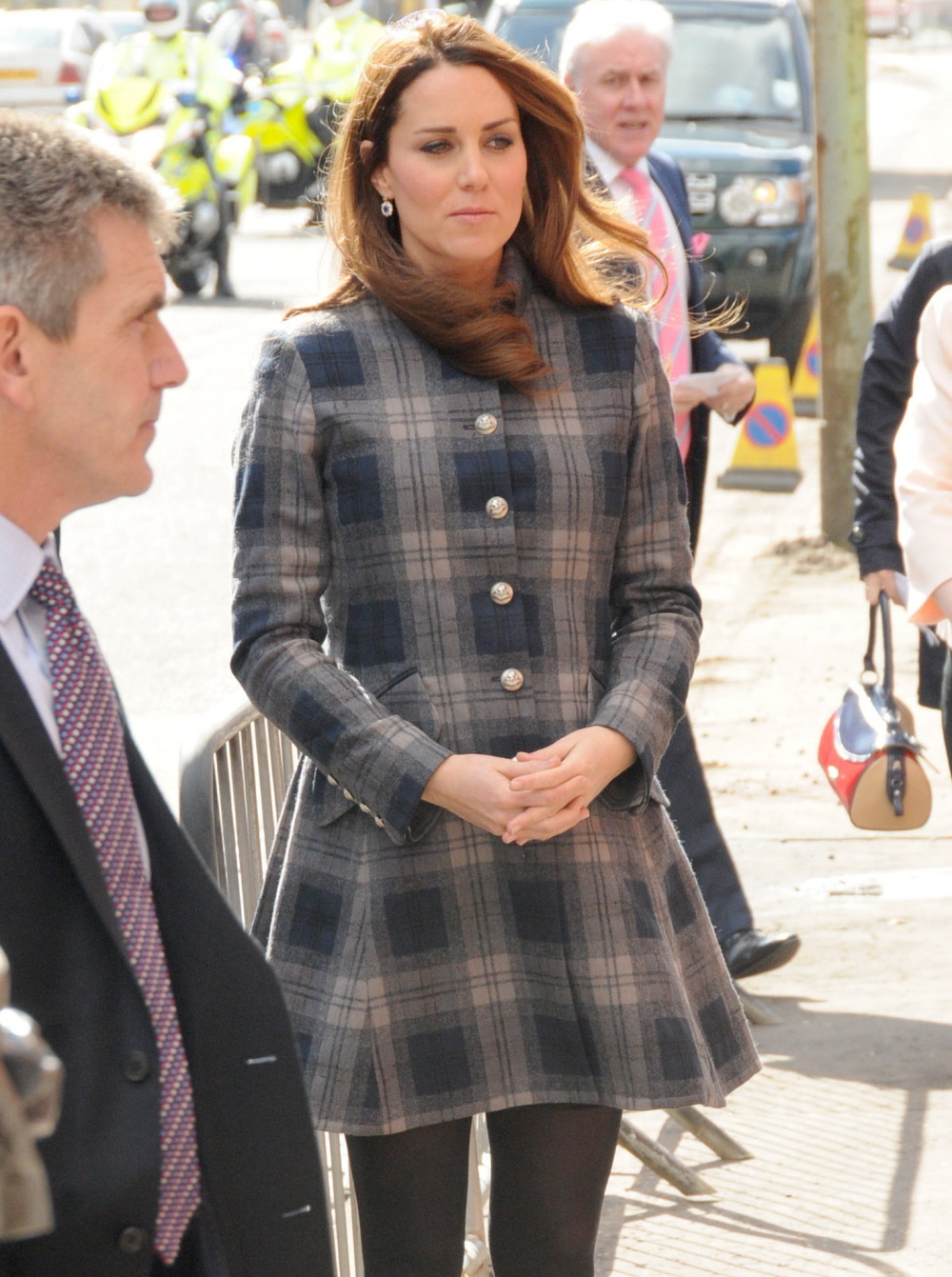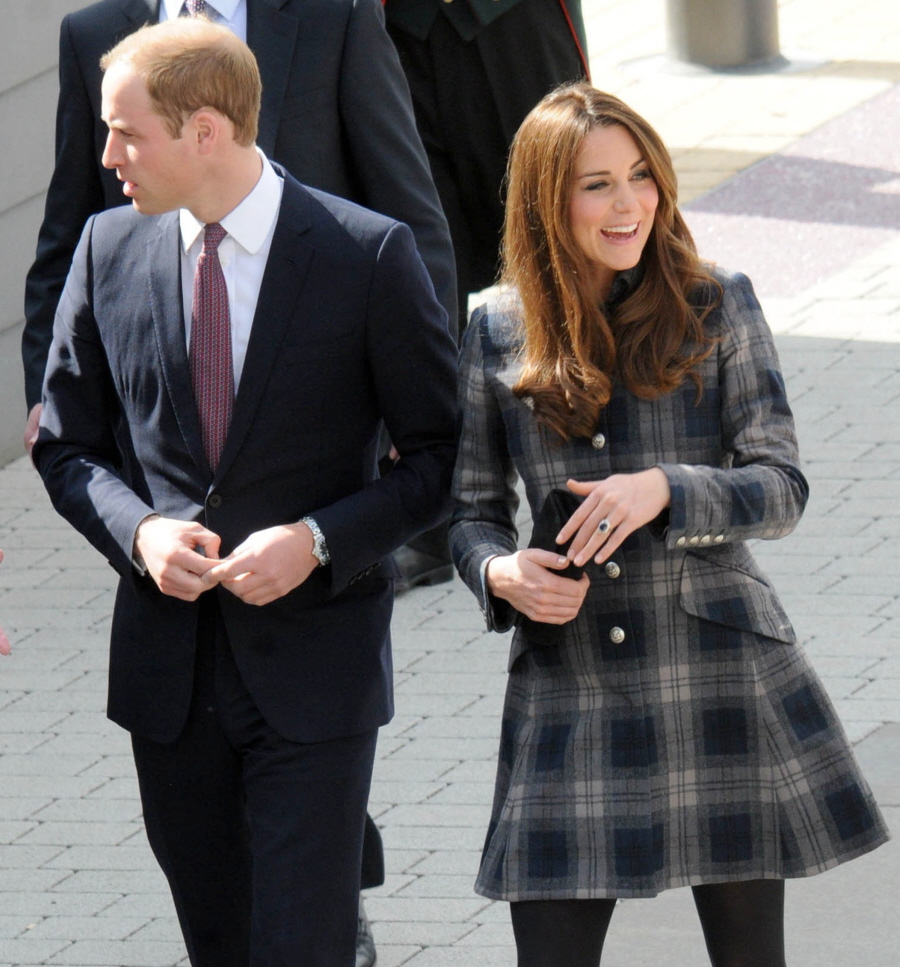 Photos courtesy of Fame/Flynet.