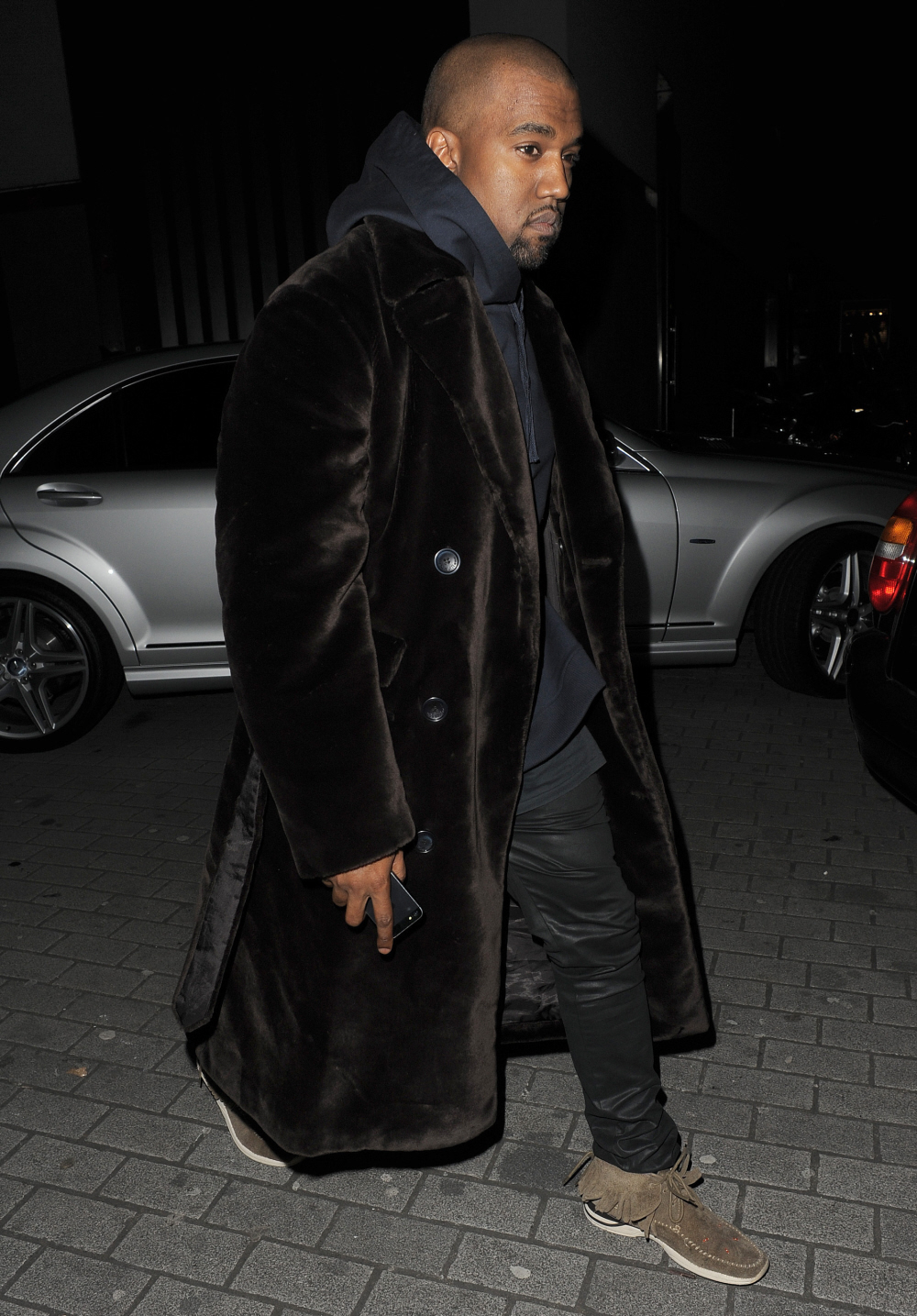 Last week, we heard (from the tabloids) that Kim Kardashian and Kanye West have barely been together at all since she got pregnant. Kanye was been camped out in Paris, working on his new album, and Kim has gone to Paris a few times to see him, but it doesn't really seem like Kanye has been putting much effort into spending time with Kim at all. One tabloid claimed that Kim and 'Ye had only been together 18 days out of the last 108 days. But that figure might be untrue. God knows. Anyway, TMZ claims that Kanye HAS been coming to Kim and going to her doctors' appointments in LA, he's just been doing it under the cloak of darkness, like Batman.
Kanye West is doing everything he can to support Kim Kardashian during her pregnancy — even though he's in Paris working — and it's costing six figures to do it … TMZ has learned.

Kanye has been travelling abroad the past few months — for events, performances and to record a new album — but is still hitting up Kim's doctor's appointments.

We're told Kanye has made at least three trips via private jet from Paris to L.A. (costing about $100k total) so that he can be in attendance for Kim on her checkups.

Our sources say Kanye even reaches out to the doctors beforehand to discuss the appointments and to make certain his schedule allows him to be there.

According to our sources, Kanye has also flown Kim out to Paris on a private jet so they could spend extra time together before Kim is set to give birth in July.
Do you believe that? I'm kind of disbelieving, although I guess it might be possible for Kanye to come to LA and no one knows about it. I guess it's possible that Kim could avoid famewhoring every single detail about her life for a few months. Maybe. My take is that Kanye and Kim aren't "over" but that there relationship is pretty stressed right now, and that Kanye isn't even prioritizing the relationship at all. He's back in "work" mode. He's recording. That's his priority.
Meanwhile, Radar had a totally pathetic (my opinion) story about how Kris Humphries only settled their divorce case because he "felt sorry for her." Yes, you've gotta love those shifting goalposts of the rabidly anti-Kardashian. Kris's defenders are like Olympian gymnasts at this point, twisting and turning to find any possible way to claim that Kris "won". Oh, he "won" because the Kardashians are out of his life? They could have been out of his life a year ago, HE chose to make the divorce into some huge, moronic carnival of stupid. You can still dislike Kim Kardashian AND think that Kris Humphries is an idiot with no legal leg to stand on.
Anyway, this is what one of Kris's friends told Radar (I think the "friend" is a basketball): "Yes, he was angry at Kim for the way their marriage ended and he truly did feel defrauded by her and the show. But lately, especially in recent weeks, he just feels sorry for her. She's pregnant and obviously under a lot of stress. He didn't want to be part of it any more." Radar's sources also insist that Kris finally had a come-to-Jesus moment when his lawyers sat him down and told him there was absolutely no way he was ever going to get an annulment or prove "fraud" and that at this point, he was hurting his team and his career. Basically, what I've been saying for months. He's an idiot.
Here are some more photos of Kim over the weekend. I would like her V-neck sweater without the pocket, but I really, really want the white cardigan.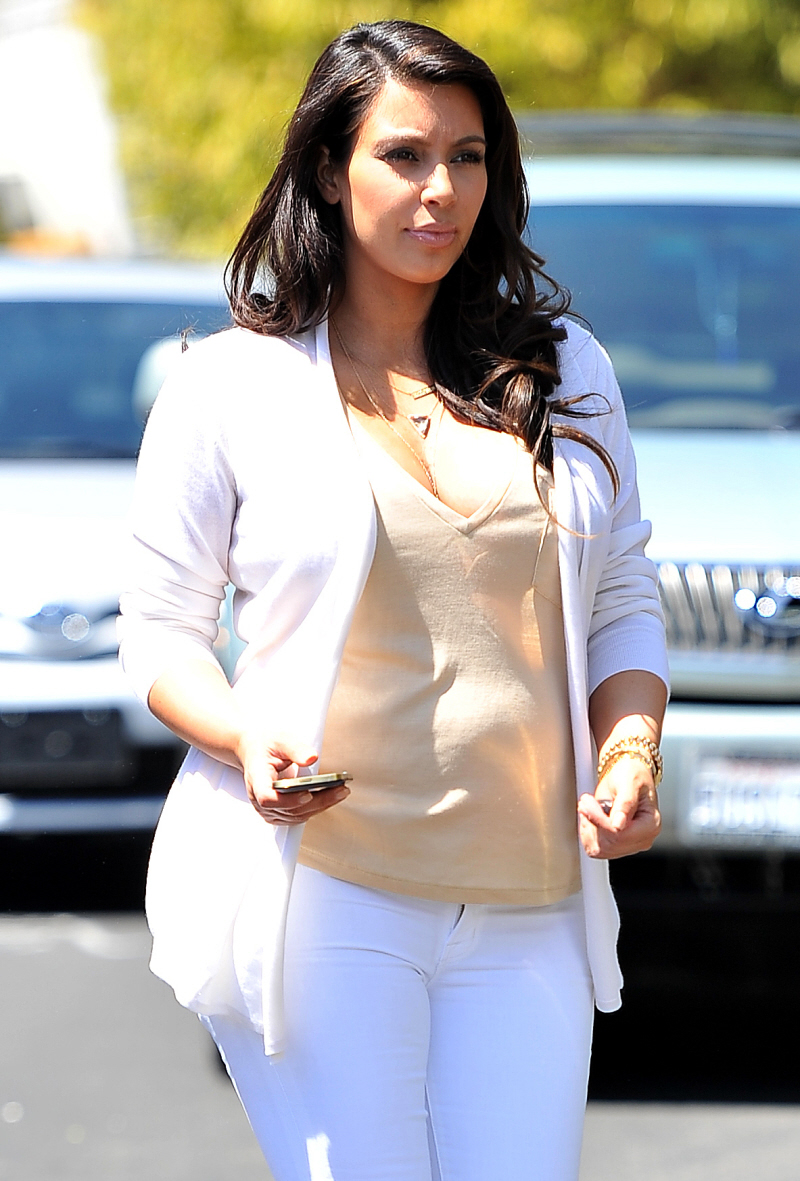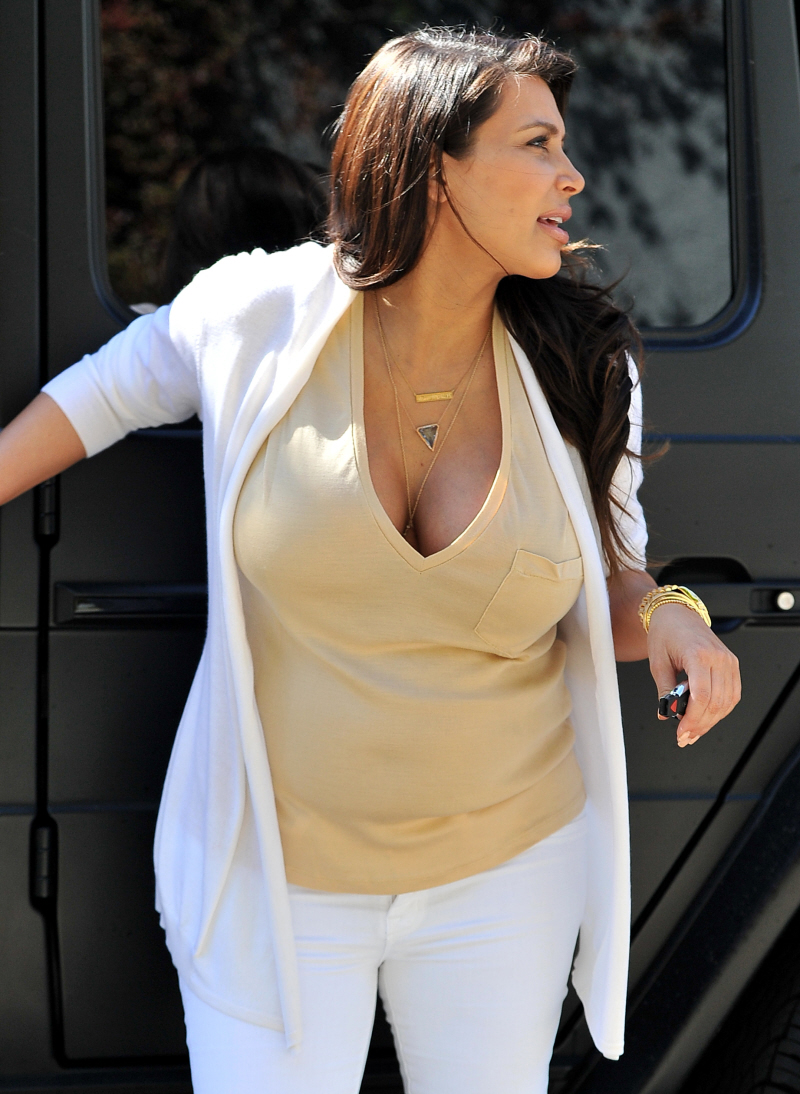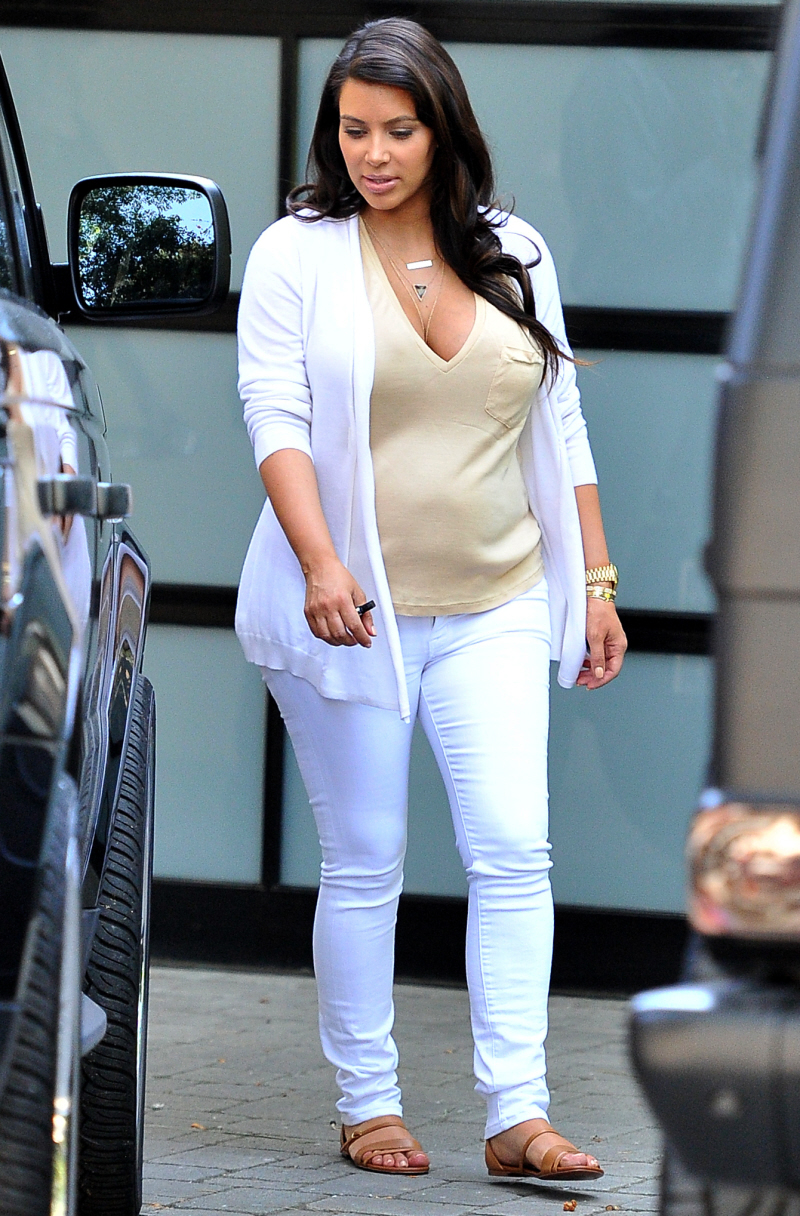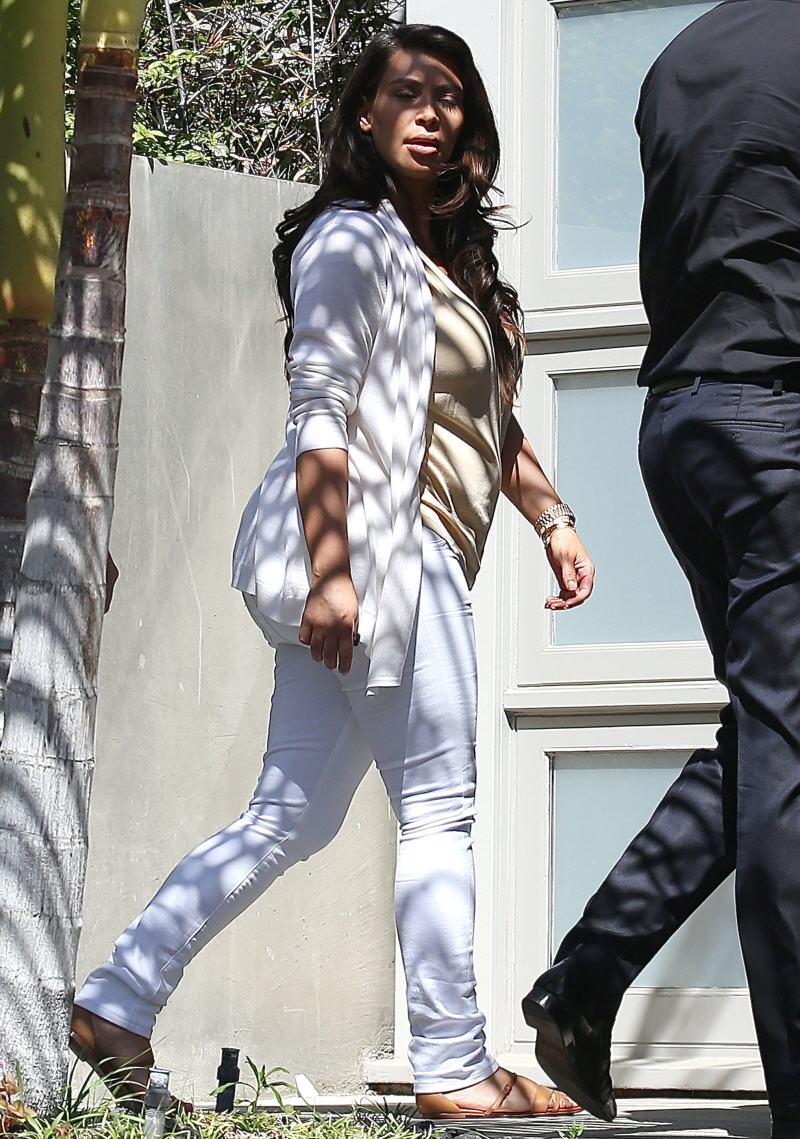 Photos courtesy of WENN, Fame/Flynet.