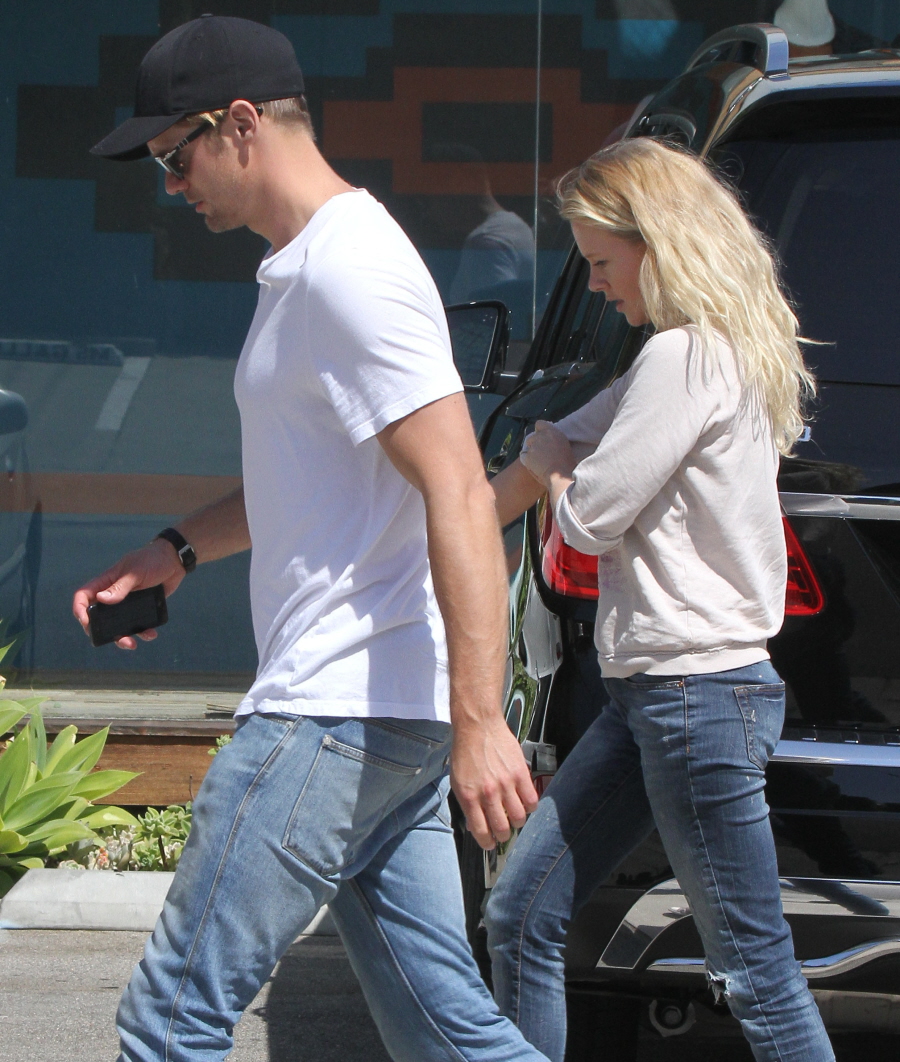 I have a very specific fear about Alexander Skarsgard: I fear he only really goes for petite blondes. I think "petite blonde" might be his type, just like Michael Fassbender's overwhelming type is "women of color with great asses". Fassbender's type gets relegated to a "fetish" by some of you. Let's see if the same wording is used to describe Alex's type!
So these are new photos of Alex out with a mystery blonde. She's petite and pretty – sort of like a wholesome version of Kate Bosworth, only this girl looks like she consumes solids. Alex and Blondie were out together in West Hollywood yesterday visiting a M+B Art Gallery and a picture framing gallery. Is this his new girlfriend? Or is she just a friend? The Mail can't identify this lady either – so I have NO idea.
I think Alex's movements, post-Bosworth, in the love department have been pretty undercover. There were widespread rumors about Alex and Charlize Theron, of course, but no one ever got a photo of them together. There were also rumors about Alex and Ellen Page (but most people are pretty sure she's not interested in any dong, not even Skarsdong) and Alex and Alicia Vikander. But I think it's notable that we don't really know what's true and what's false about Alex's relationships at this point. Do you think that Alex got burned by Kate Bosworth's famewhoring? Will all of his romantic entanglements from now on be somewhat undercover?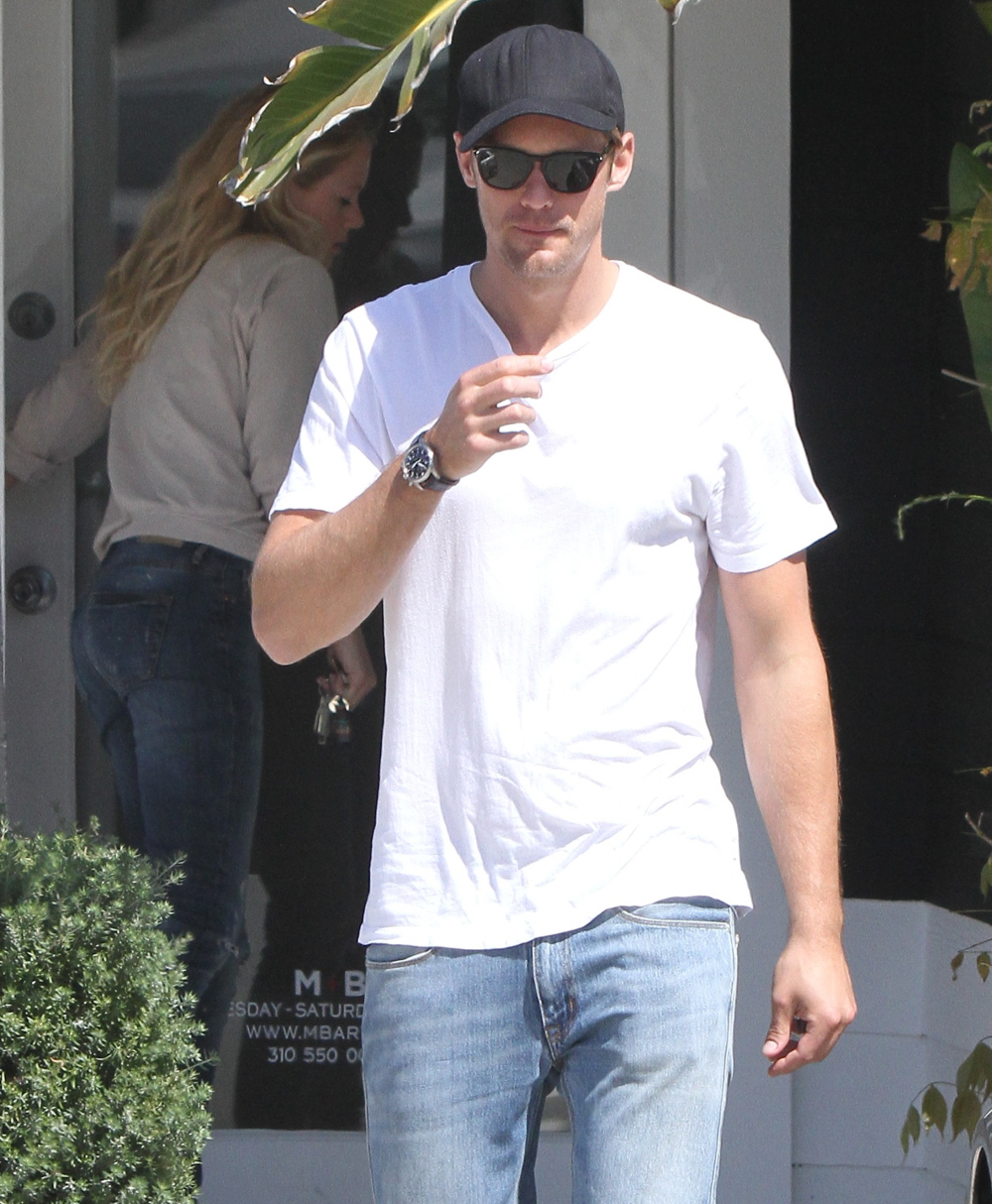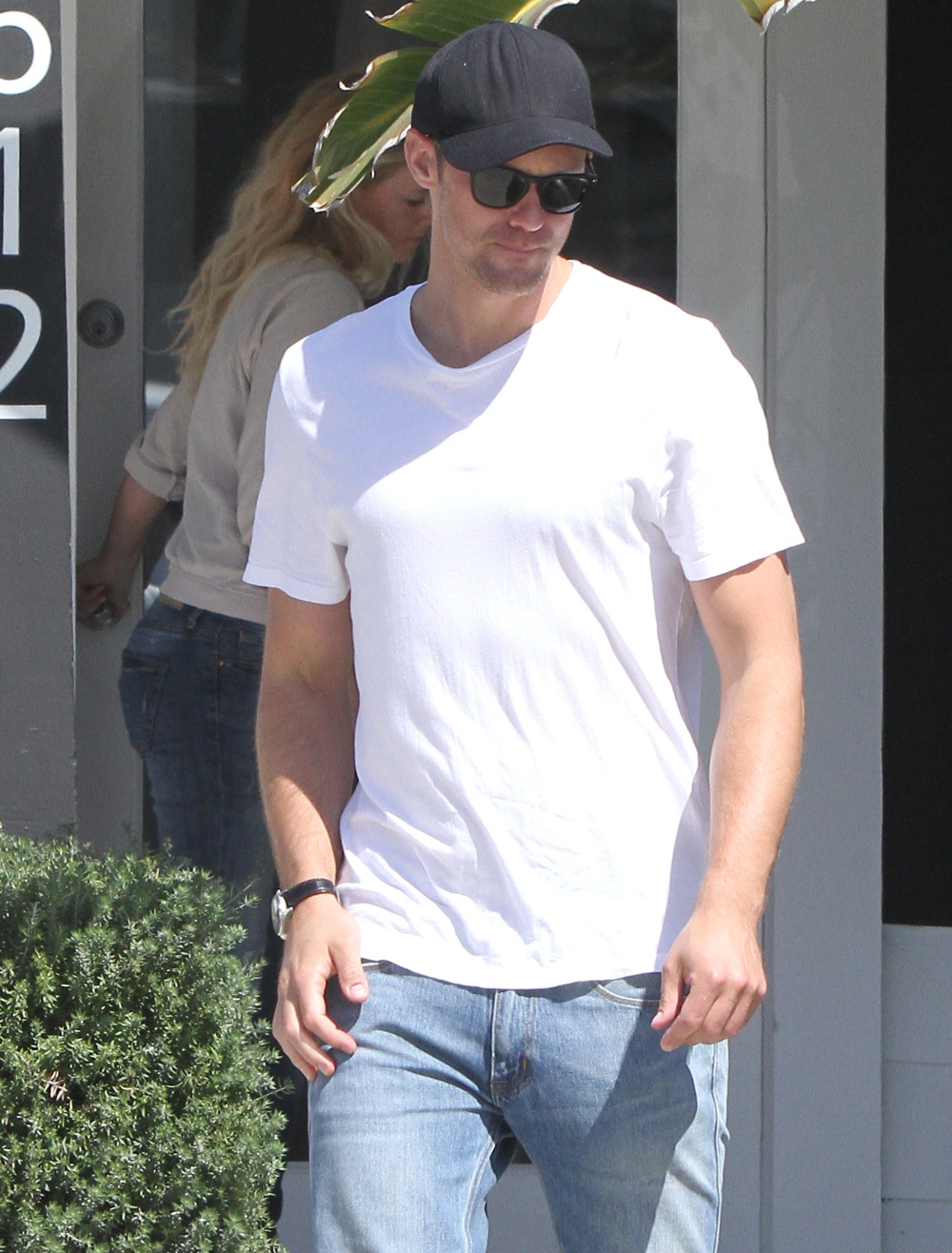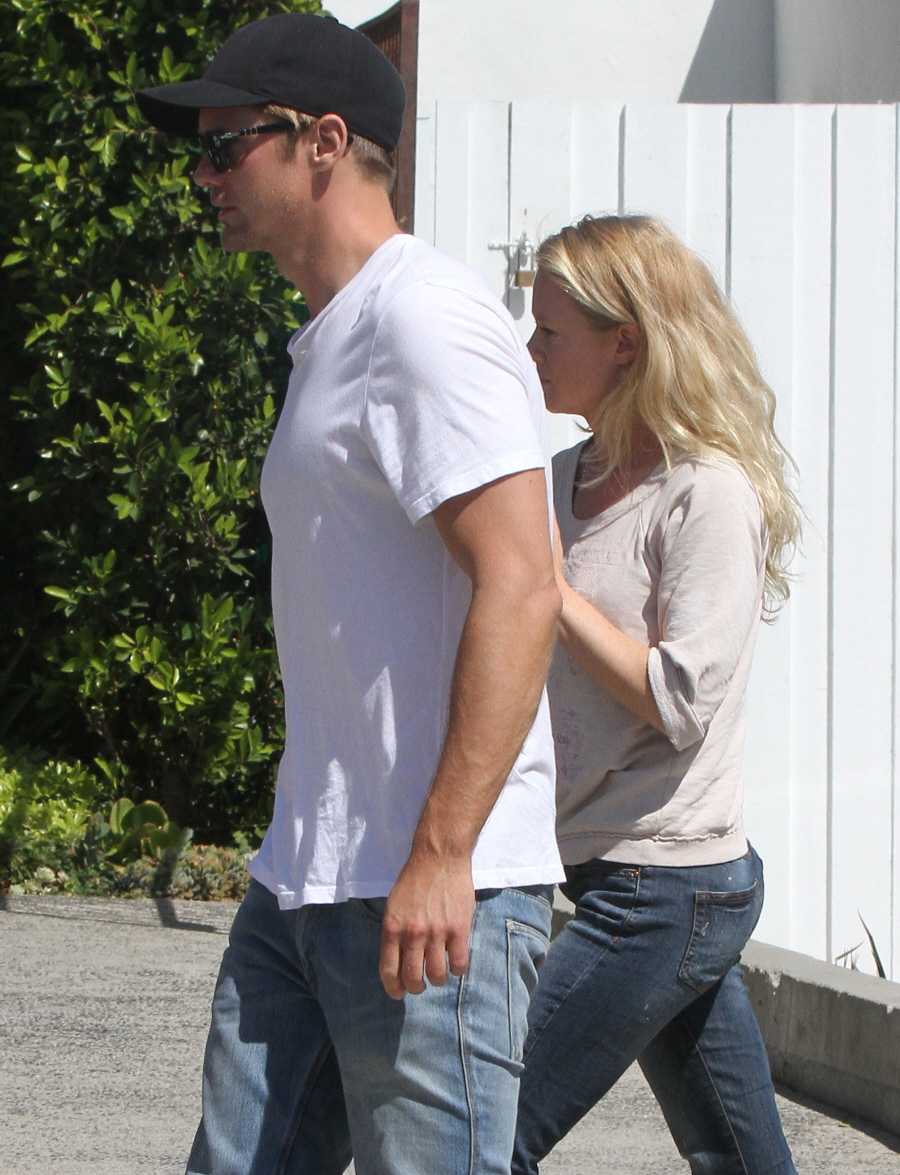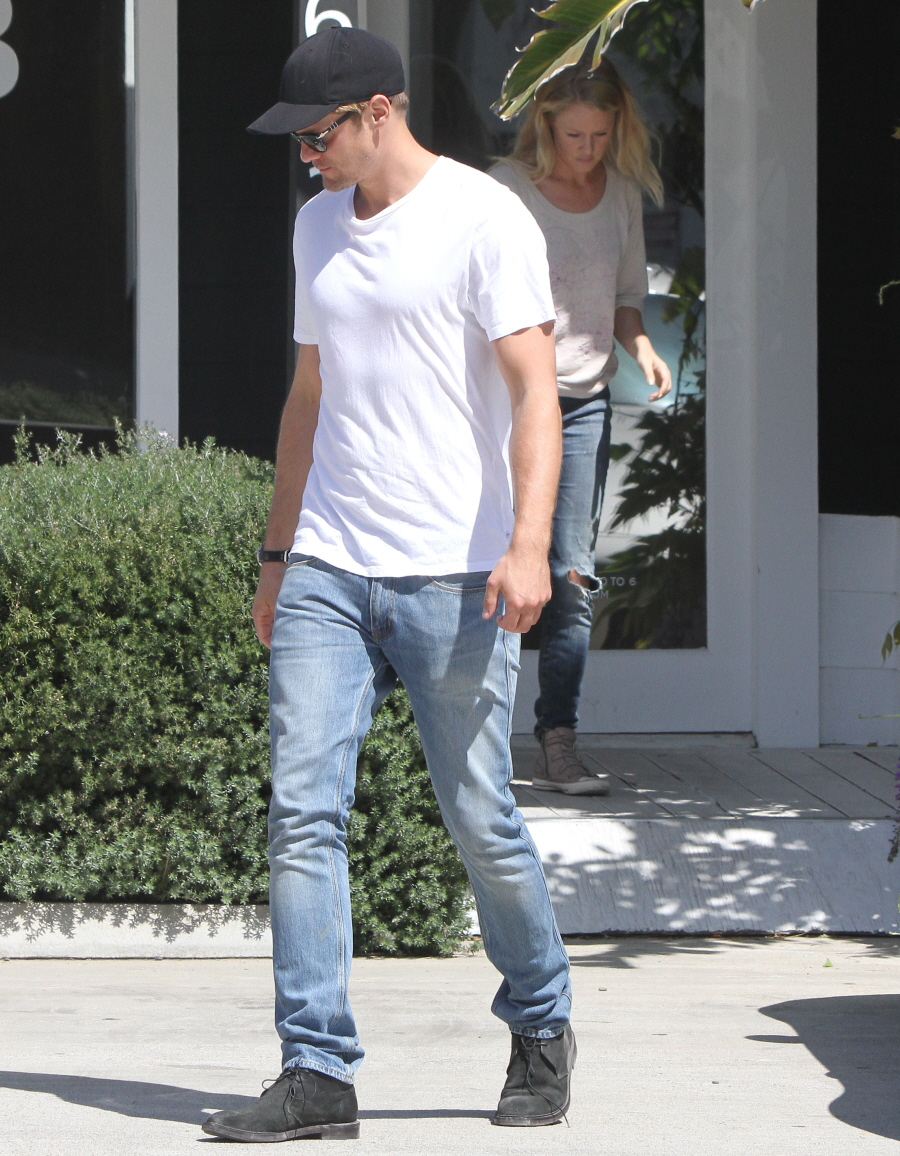 Photos courtesy of Fame/Flynet.