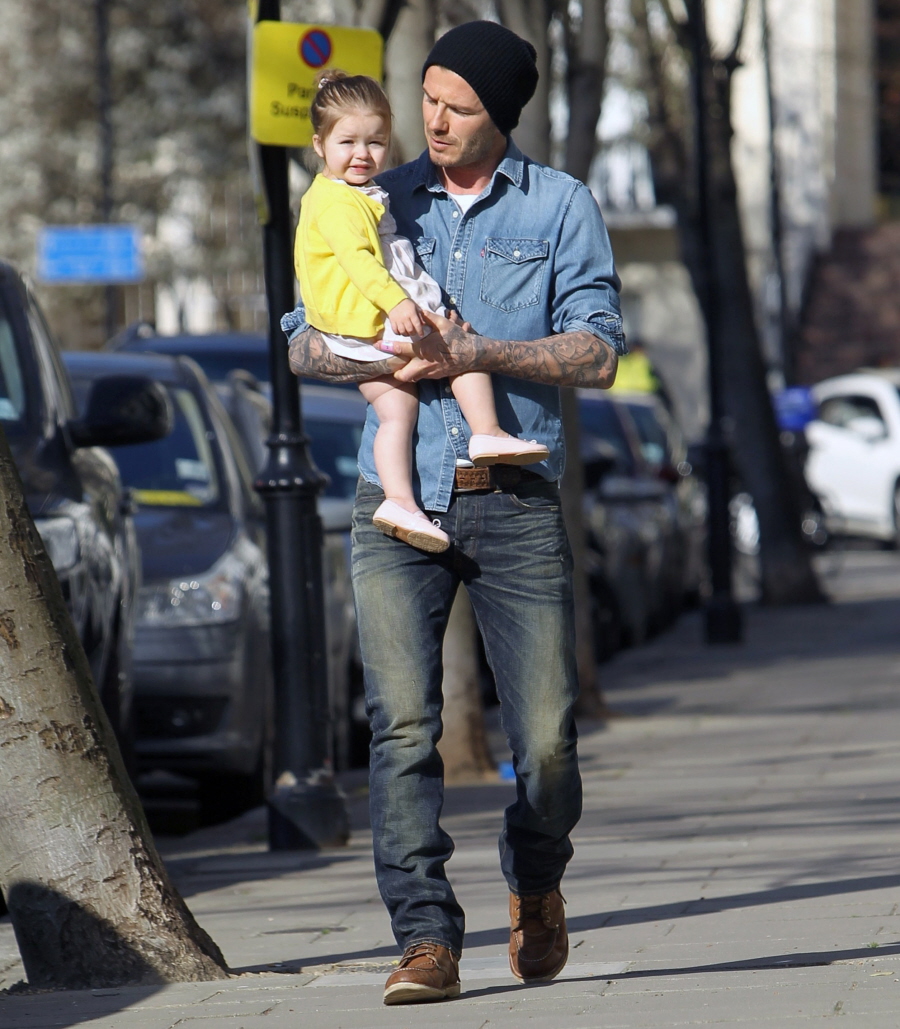 These photos are like heartbreakingly beautiful, right? These photos look like an ad for Levis. Or good parenting. Or diapers. David Beckham decided to take Harper Seven out for a walk in London this morning and something about light… something about how Harper reacts to her daddy… something about the way he looks at her… God, I might need to have a wistful cry. Yes, I'm PMSing, but these photos are pretty awesome too.
We don't say this enough, but I do think Beckham (both Beckhams, actually) are pretty awesome parents. They both seem incredibly hands-on, they both seem demonstrative and affectionate with their children. David and Posh just seem to love their kids in a very real way. I'm sure they're not the only celebrity parents who are this hands-on, but they're a really good example of it.
Something else that will make you smile wistfully as you dab your eyes? David has a band-aid on his finger. It's a Dora the Explorer band-aid!!!! OMG.
Also: the photo of Harper kissing her daddy? OH MY GOD. Fine, David. I will buy whatever you want to sell me.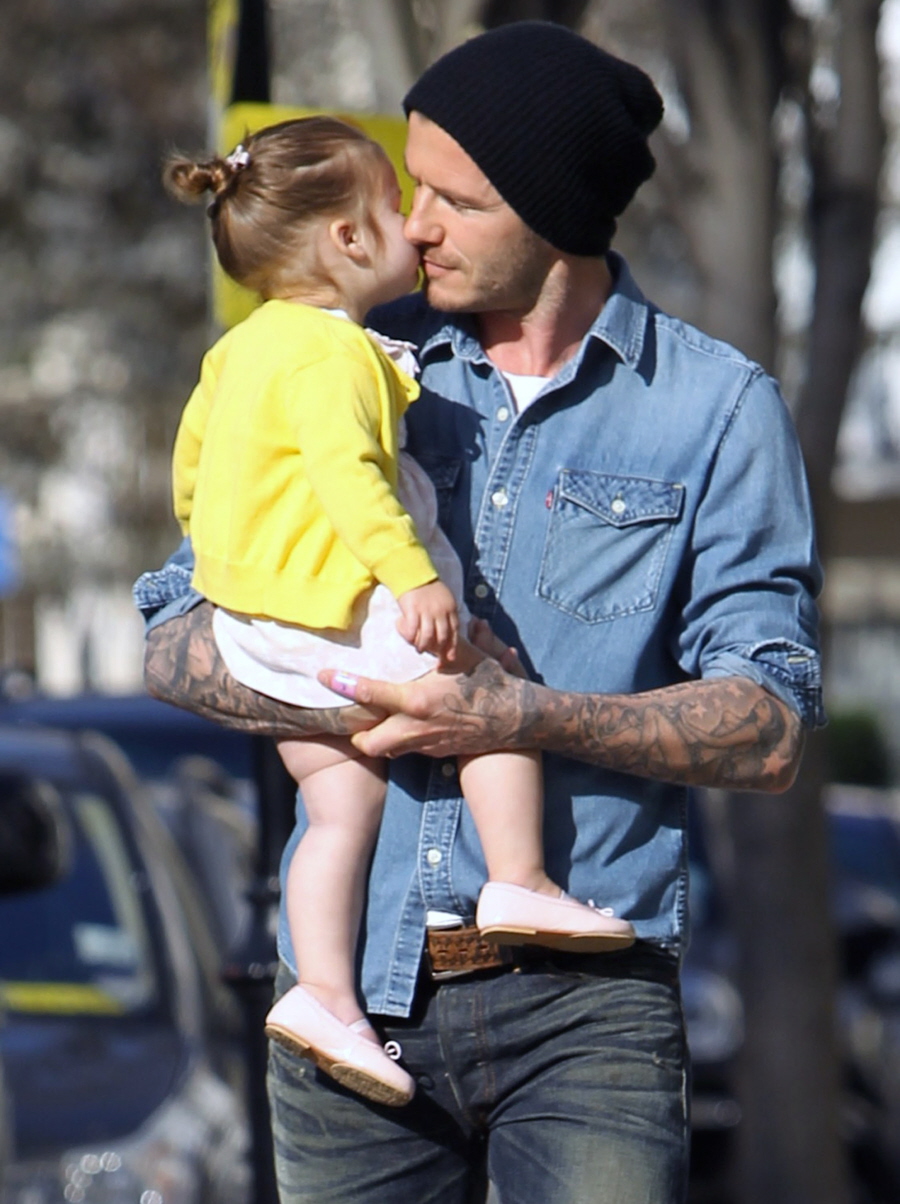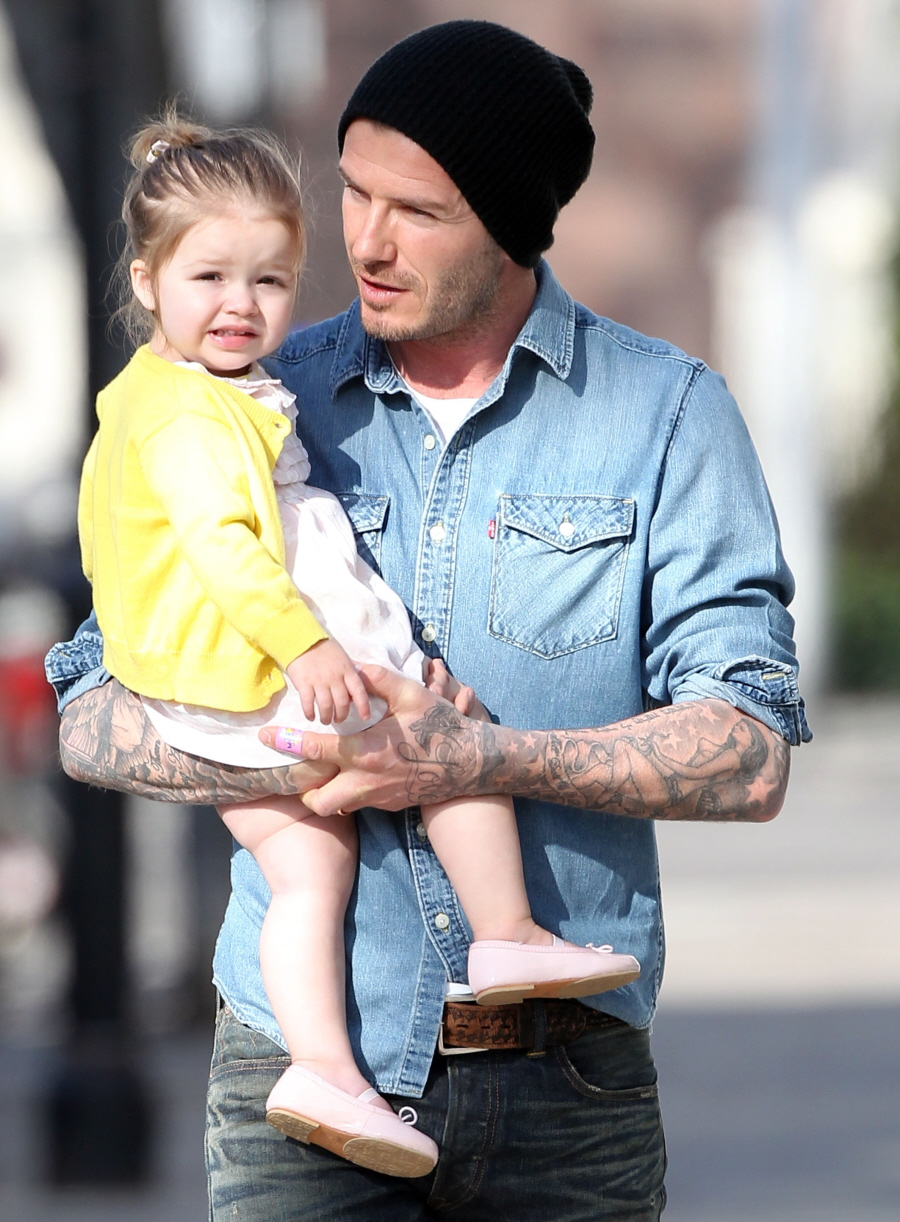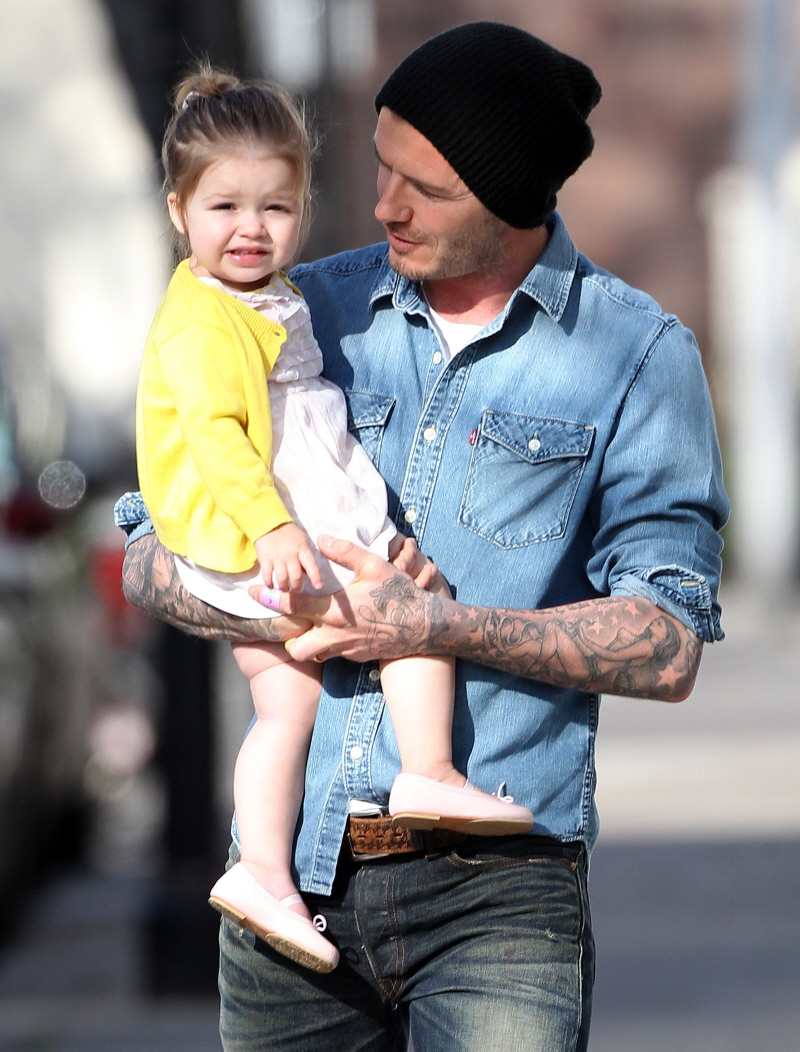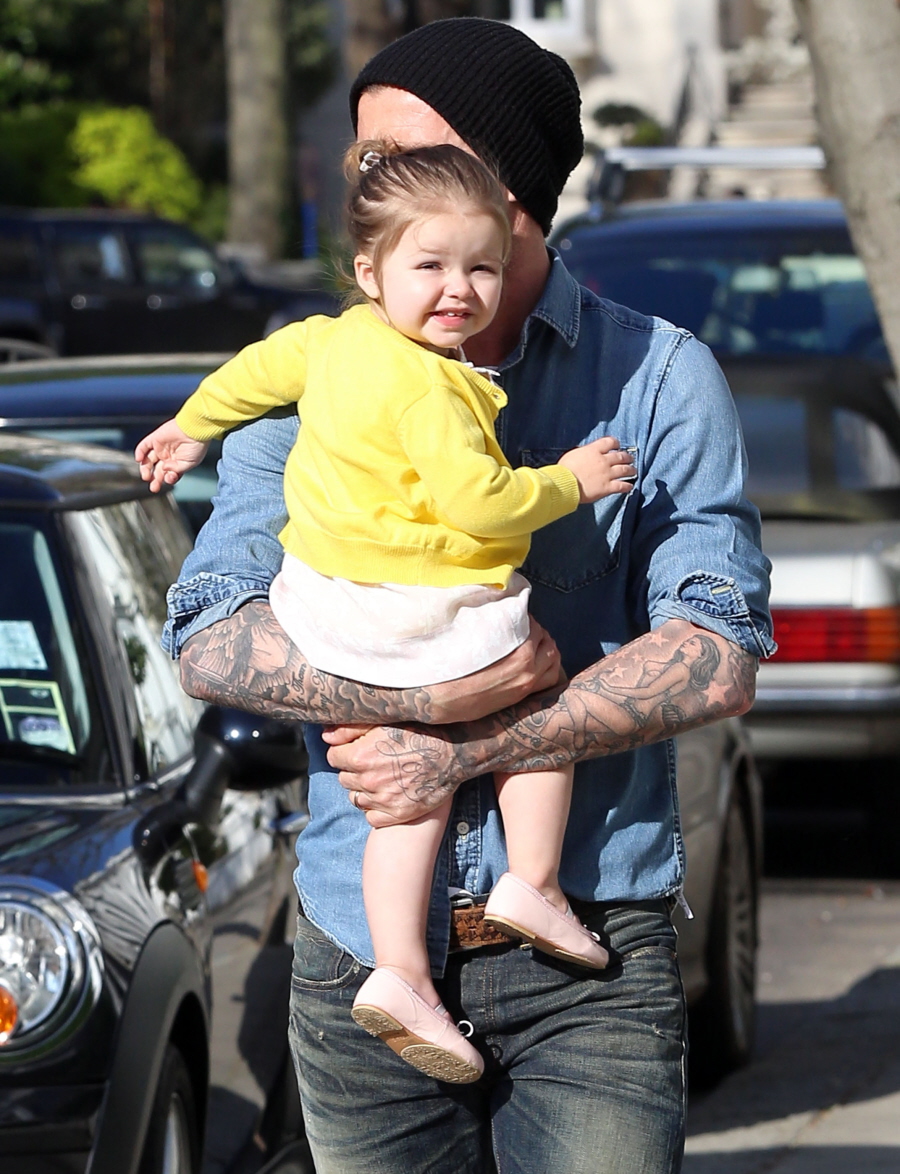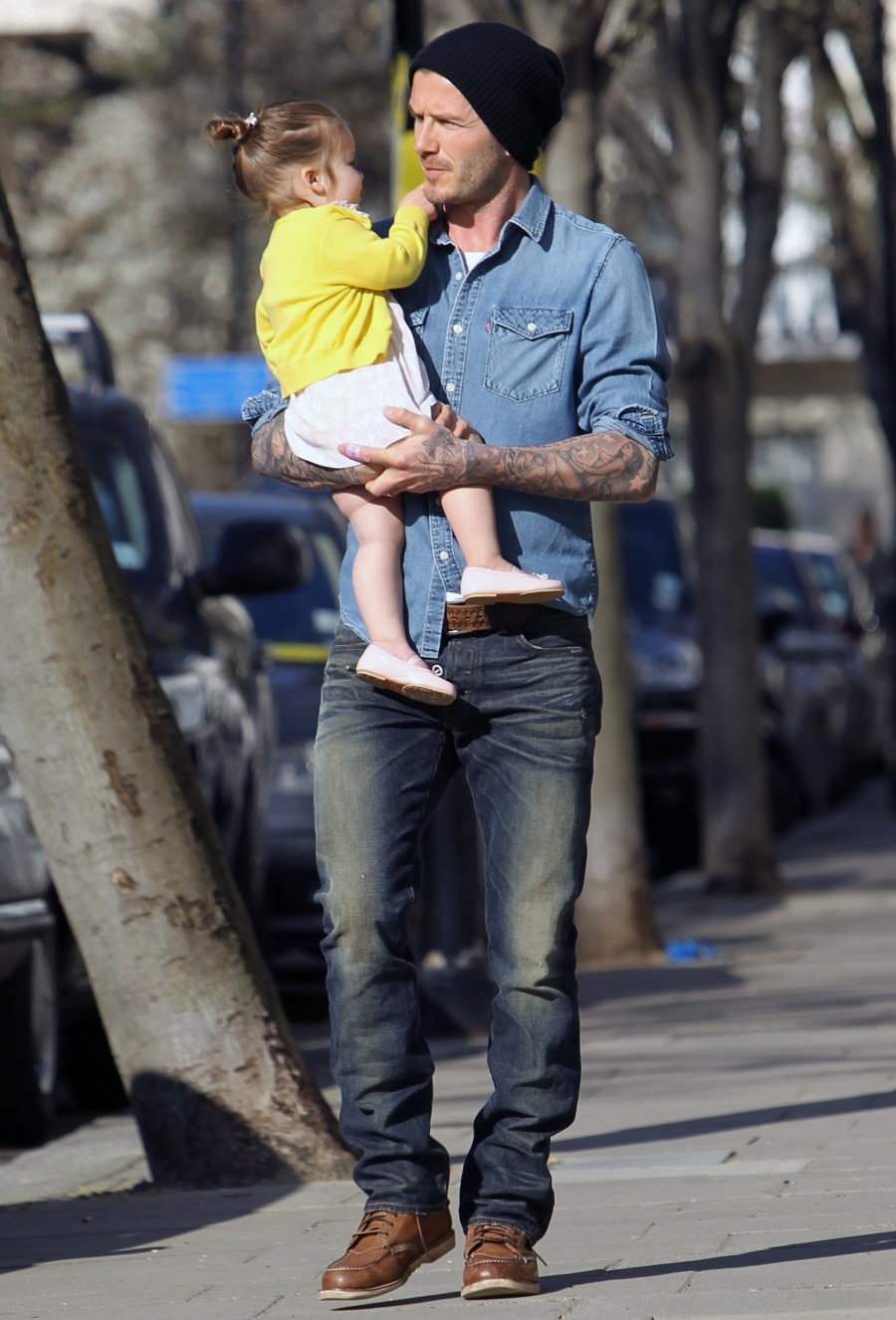 Photos courtesy of Fame/Flynet.