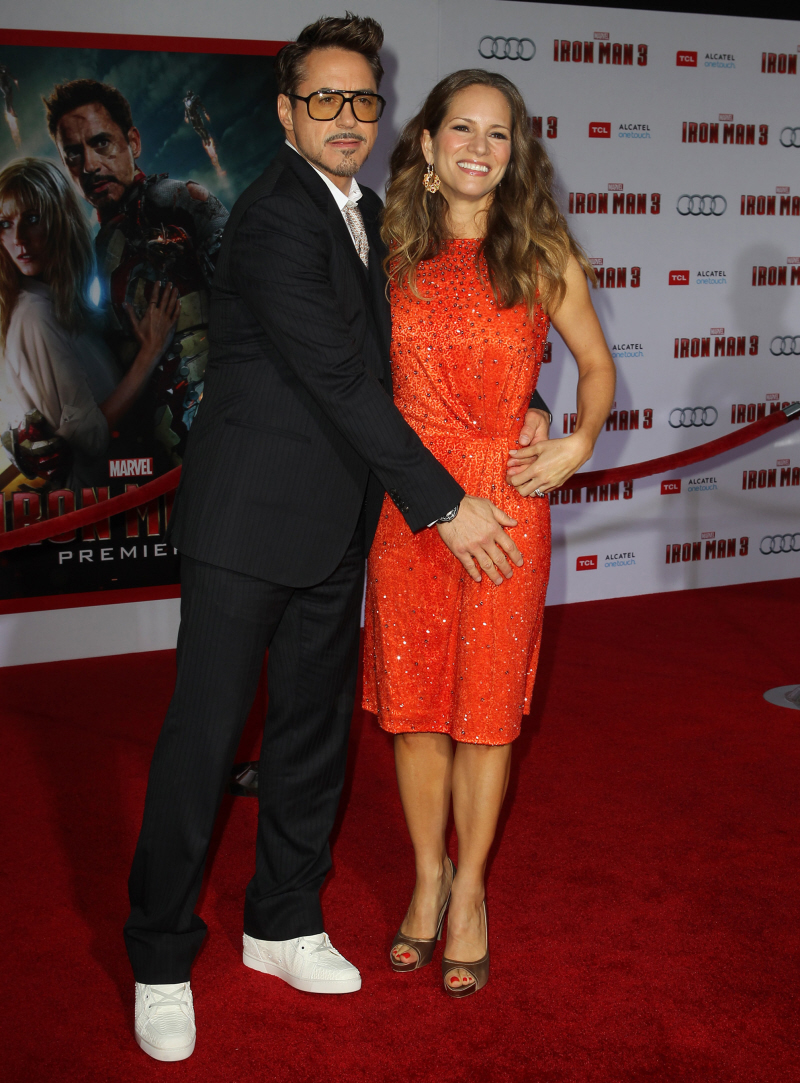 Gwyneth Paltrow's Goop Butt ruled the red carpet for the LA premiere of Iron Man 3 last night, but some people still tried to get attention. Like, for instance, the actual star of Iron Man, Robert Downey Jr. RDJ walked the red carpet with his wife Susan Downey. And when I say "walked" I mean "he couldn't keep his hands off of her." Susan is so lucky.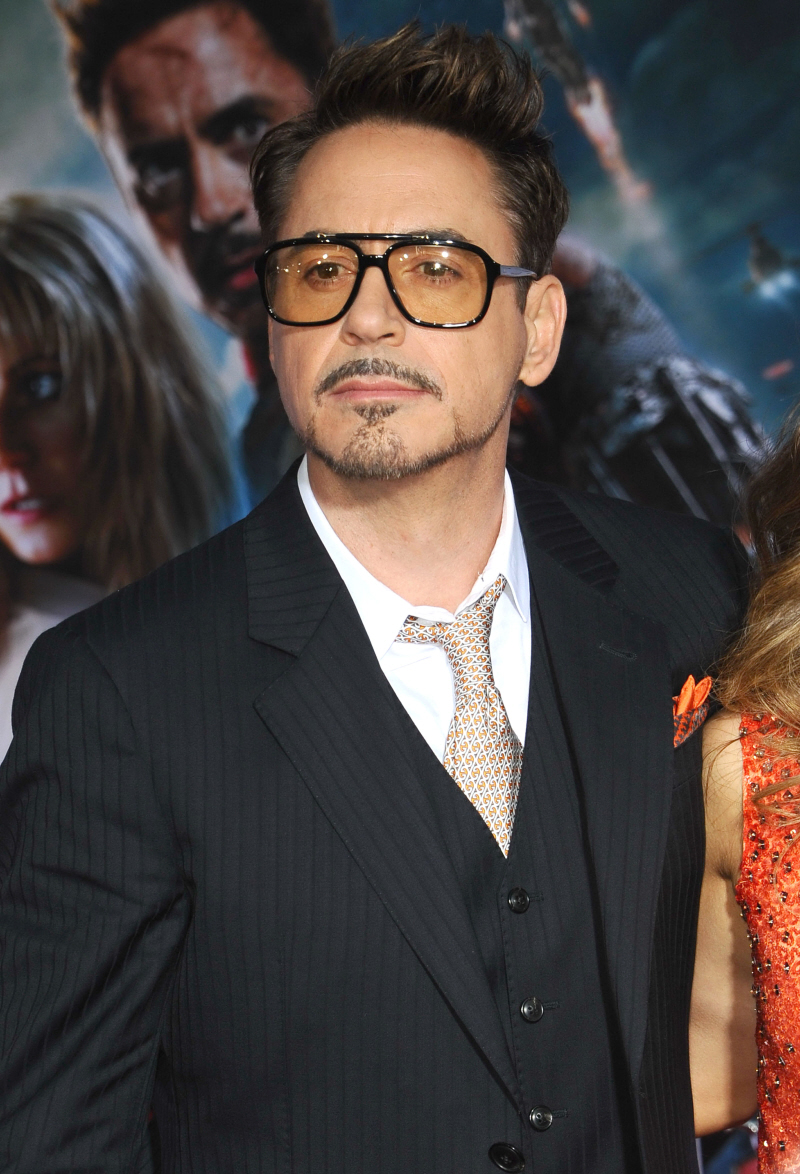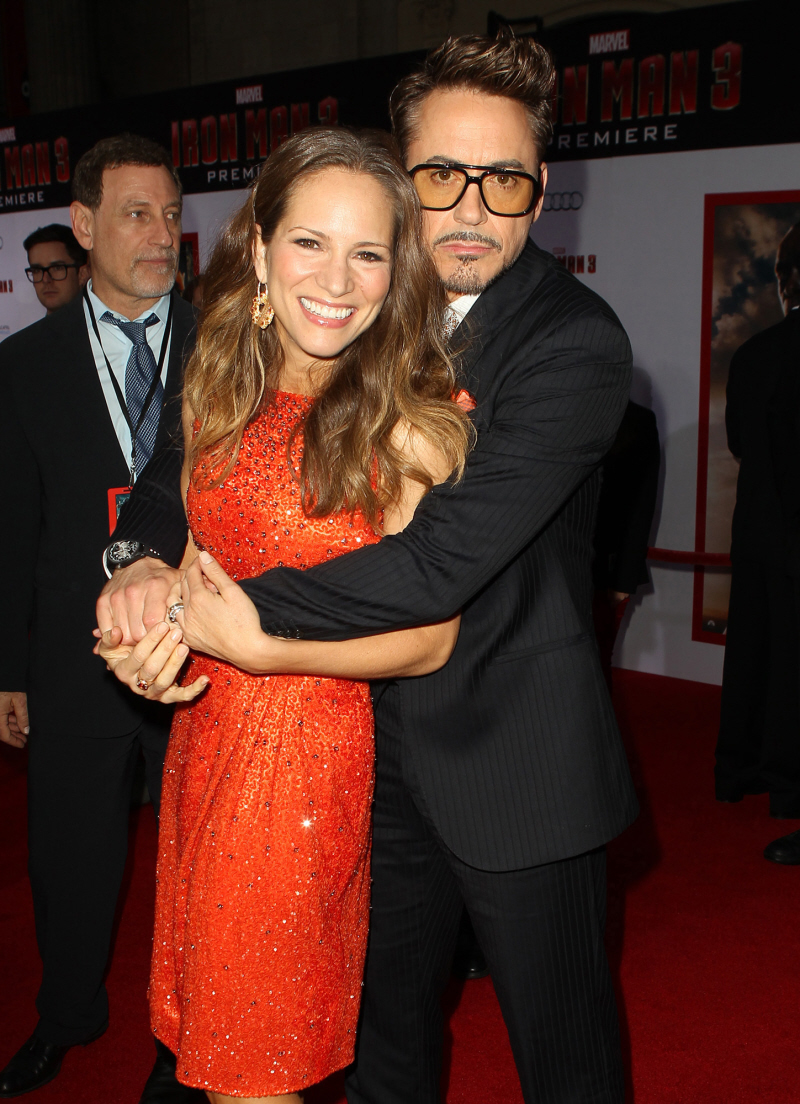 There were other hot dudes at the premiere too, like Guy Pearce! I love Guy, but he's looking pretty rough-and-tumble here.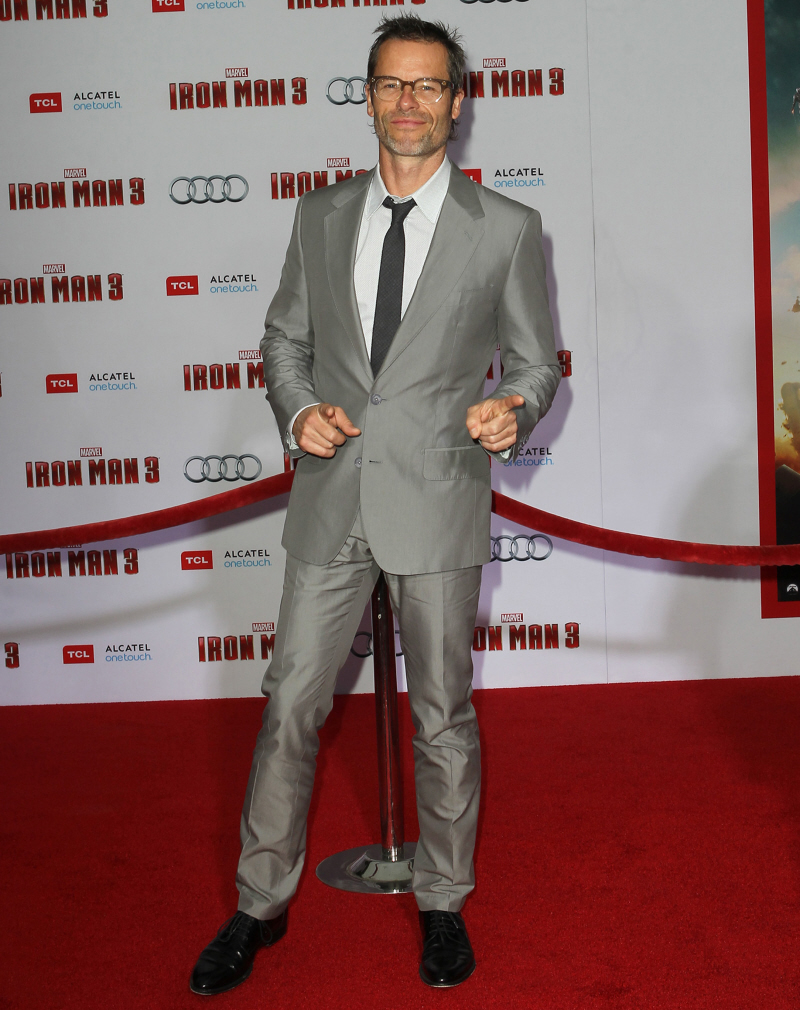 Don(g) Cheadle, with his undercover assets.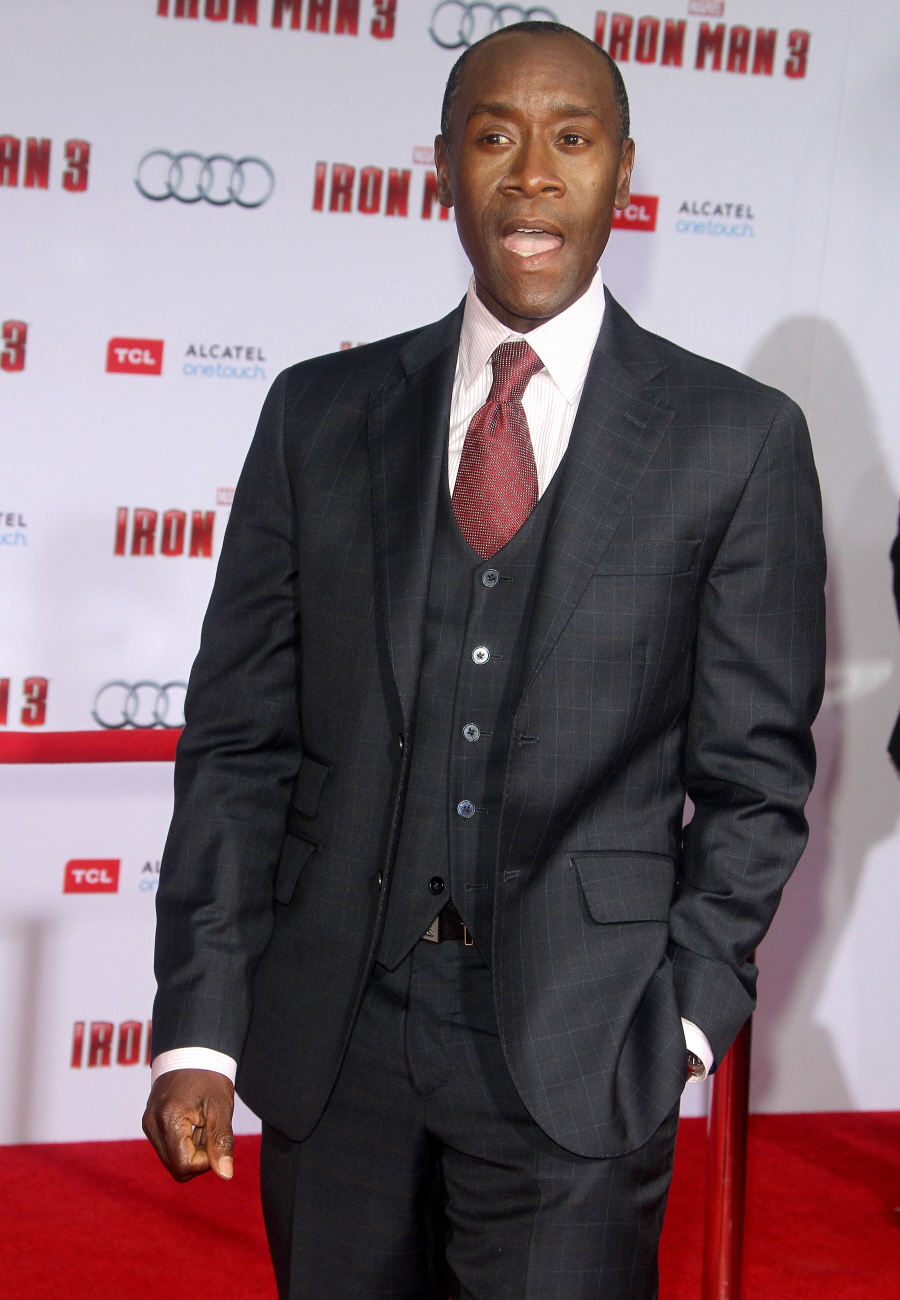 Here's Bella Thorne in Katie Ermilio Spring 2013. I don't really know who she is, so this it only notable to me because OMG that dress is horrible.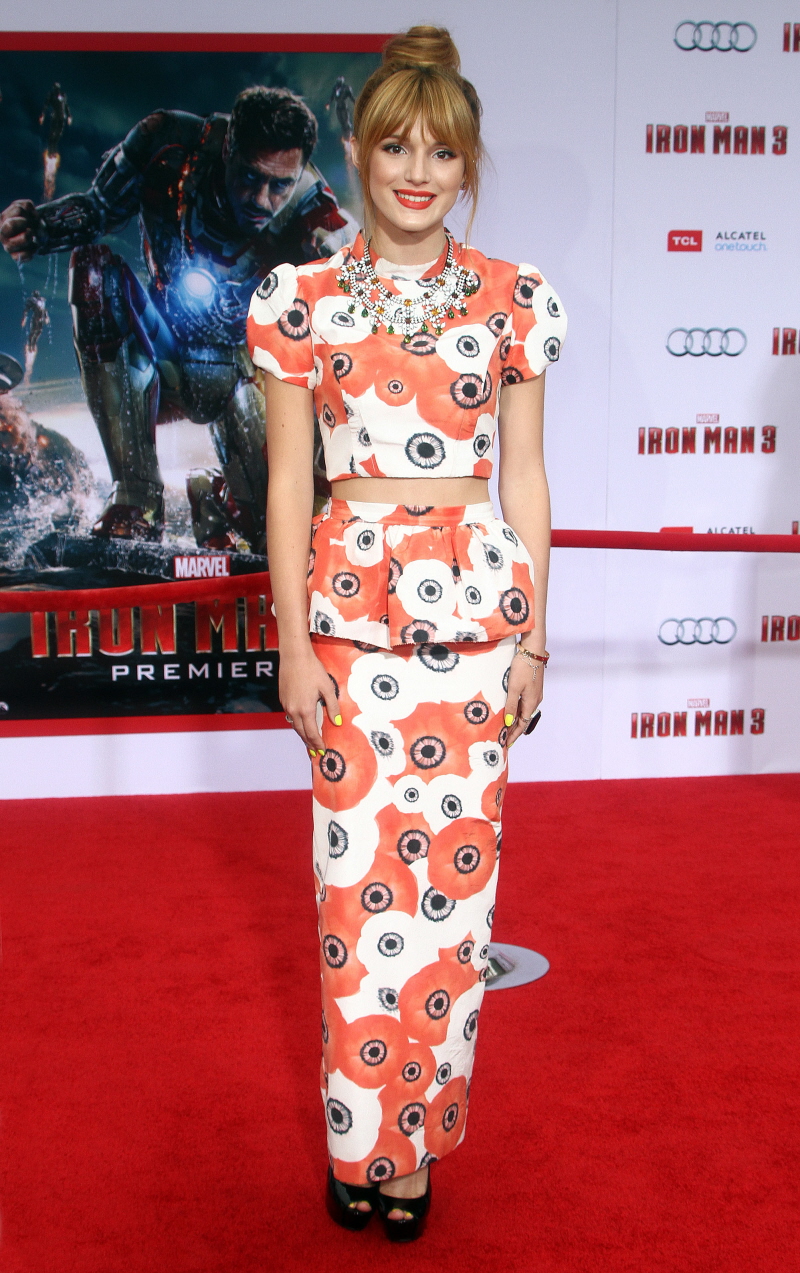 Jamie Alexander in a really budget looking dress… but I think the color is probably "on trend" because I've been seeing shades of goldenrod everywhere lately.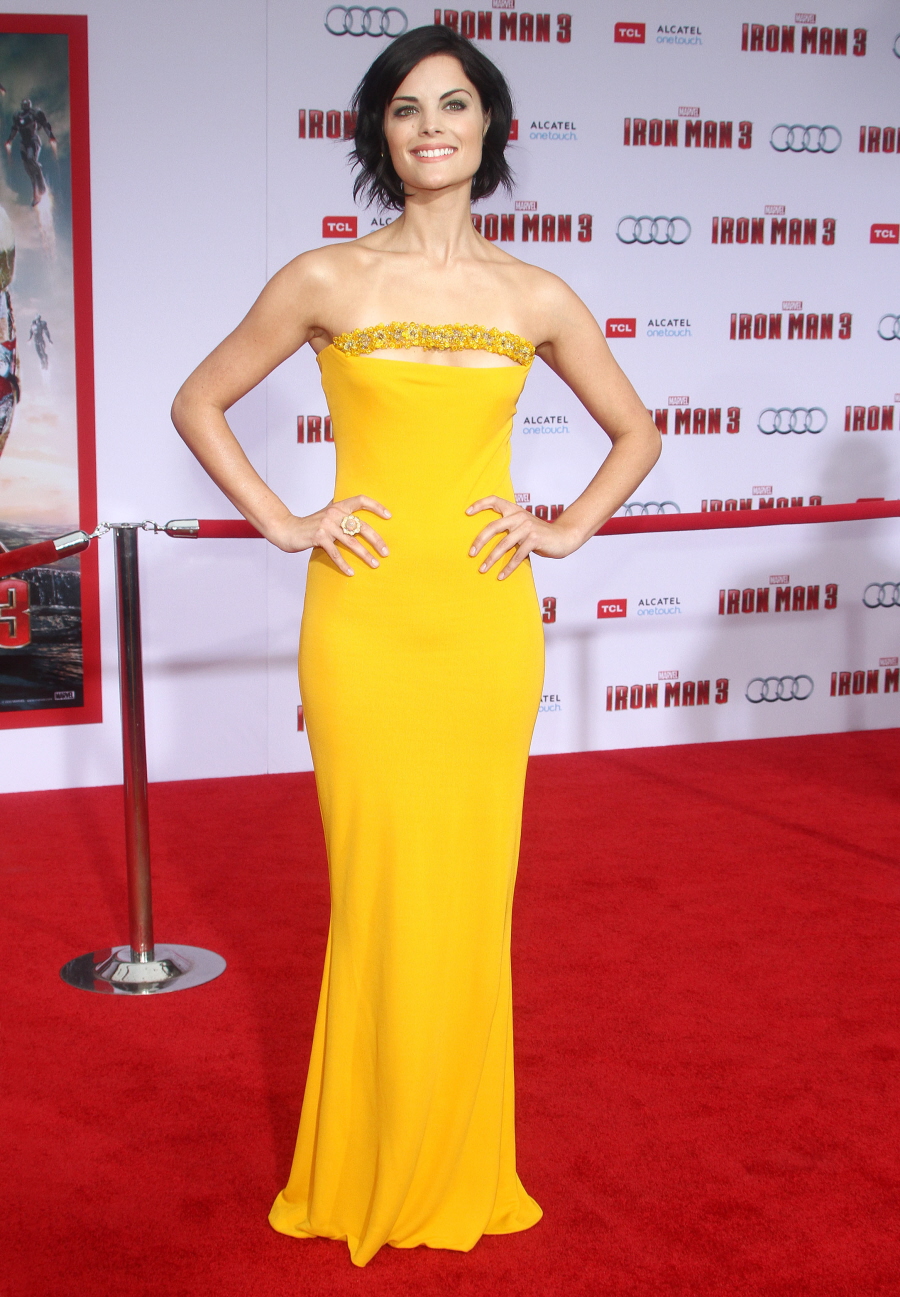 Kat Dennings… everyone knows her for her boobs, so it's kind of disappointing to see her covered-up, although I understand that she probably doesn't want to just be "the girl with the huge rack." Still, if she wanted to cover up, she could have found a cuter dress, right?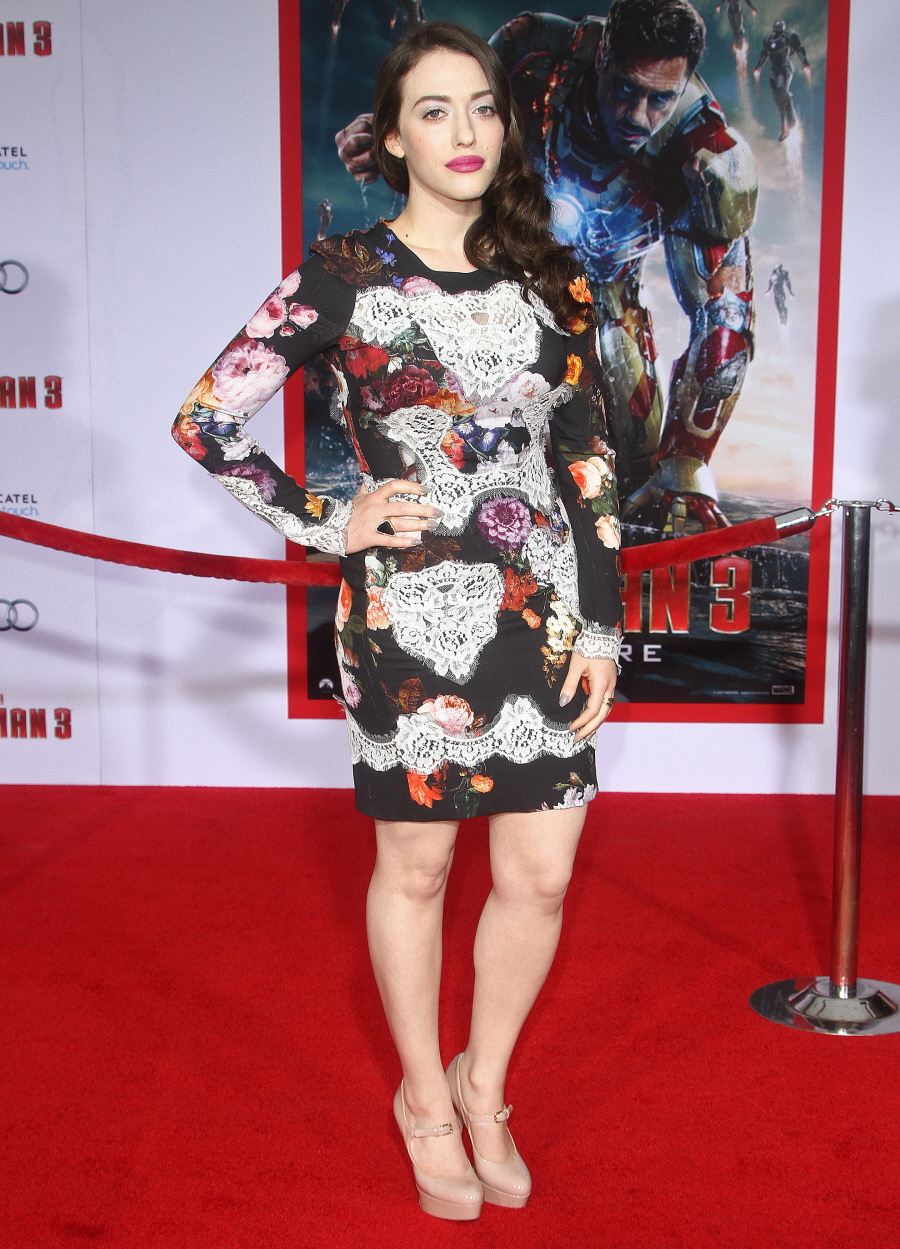 Rebecca Hall in Prada Fall 2013. Much better than her appearance at the UK premiere.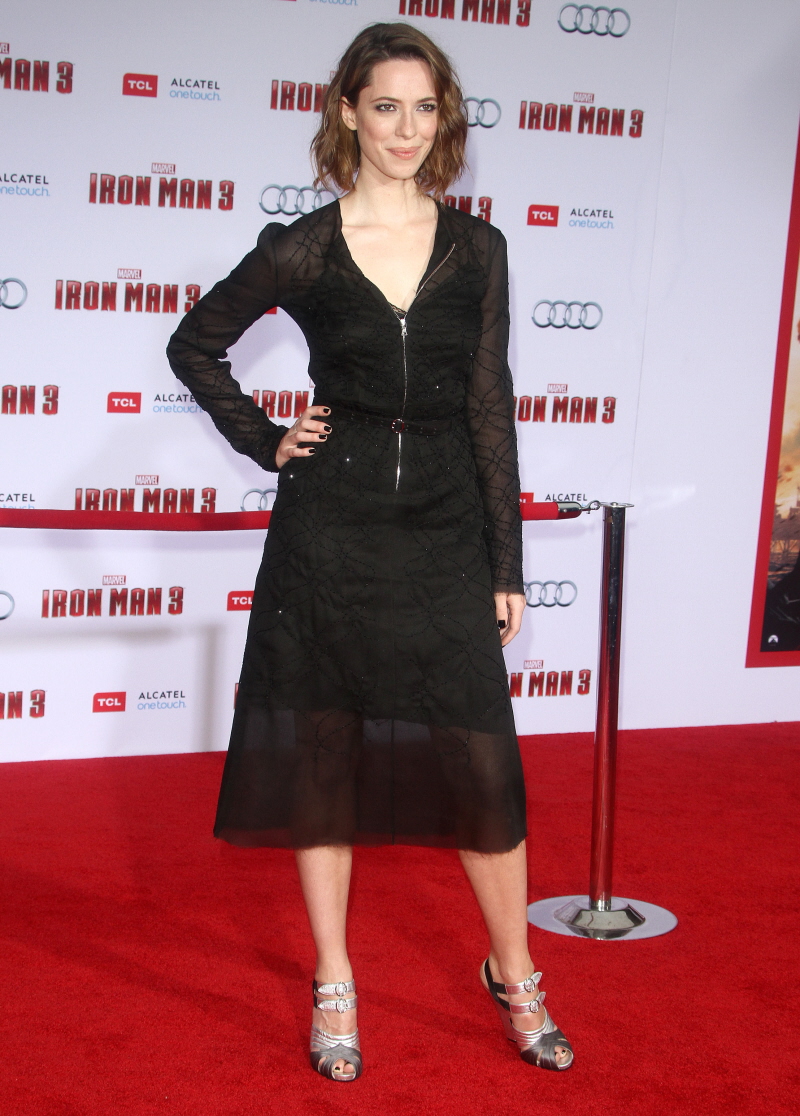 Photos courtesy of WENN & Fame/Flynet.