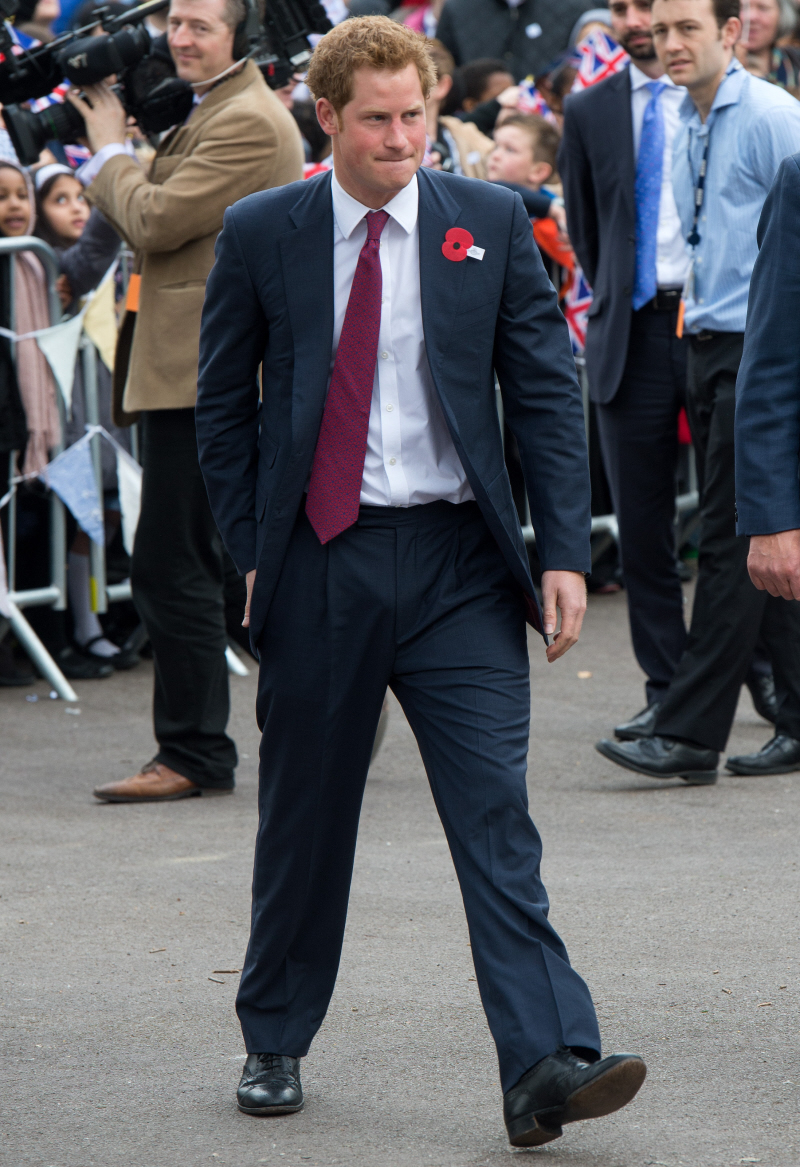 Can I share one of my latest peeves? I have a love/hate relationship with the Daily Mail – I get so many leads from The Mail, but their coverage can be… infuriating. The latest thing to irritate me about the Mail is when they inappropriately compare other royal figures to Duchess Kate. A few months ago, they made a ridiculous comparison when they claimed Queen Rania of Jordan was "pulling a Kate" – as if. As if Kate is even half the royal figure, the compassionate humanitarian and inspirational figure as Queen Rania. And now the Mail is doing it again with the headline "Keeping Up With Kate" for this Prince Harry story. For real? Harry is not "copying" Kate. For all of his faults, Harry has spent YEARS doing admirable charity work while Kate… has not.
Anyway, these are pics of Harry opening up the new headquarters for Headway, a charity devoted to supporting people with brain injuries. Princess Diana supported the charity years ago, and I would imagine that Headway has many new charges these days given the prevalence of traumatic brain injuries in soldiers in Iraq and Afghanistan. Harry also visited the Russell Youth Club and the Confetti Institute of Creative Technologies. You can read more here.
Harry did a costume change mid-way through his appearances. He wore a suit upon his arrival at Headway and then changed into a pair of jeans and a really great fleece. I think he looks sexier in the fleece, right? And Harry is always awesome when he gets to interact with children!!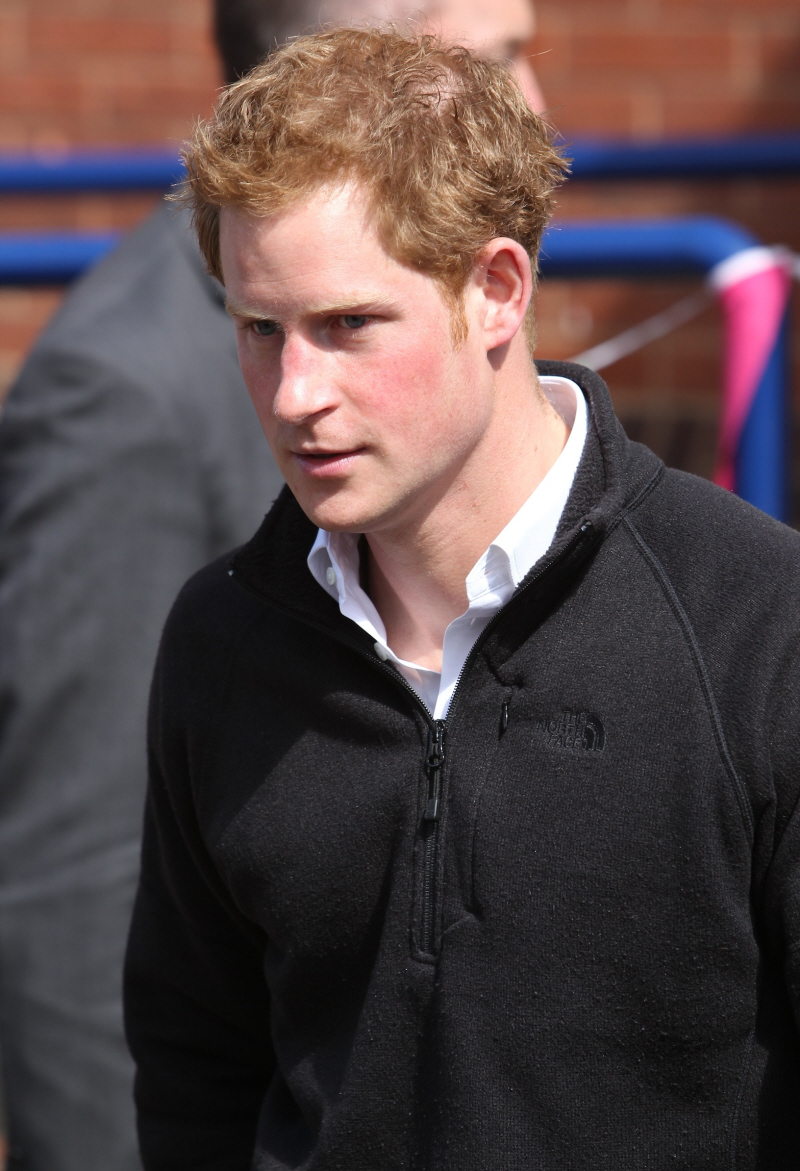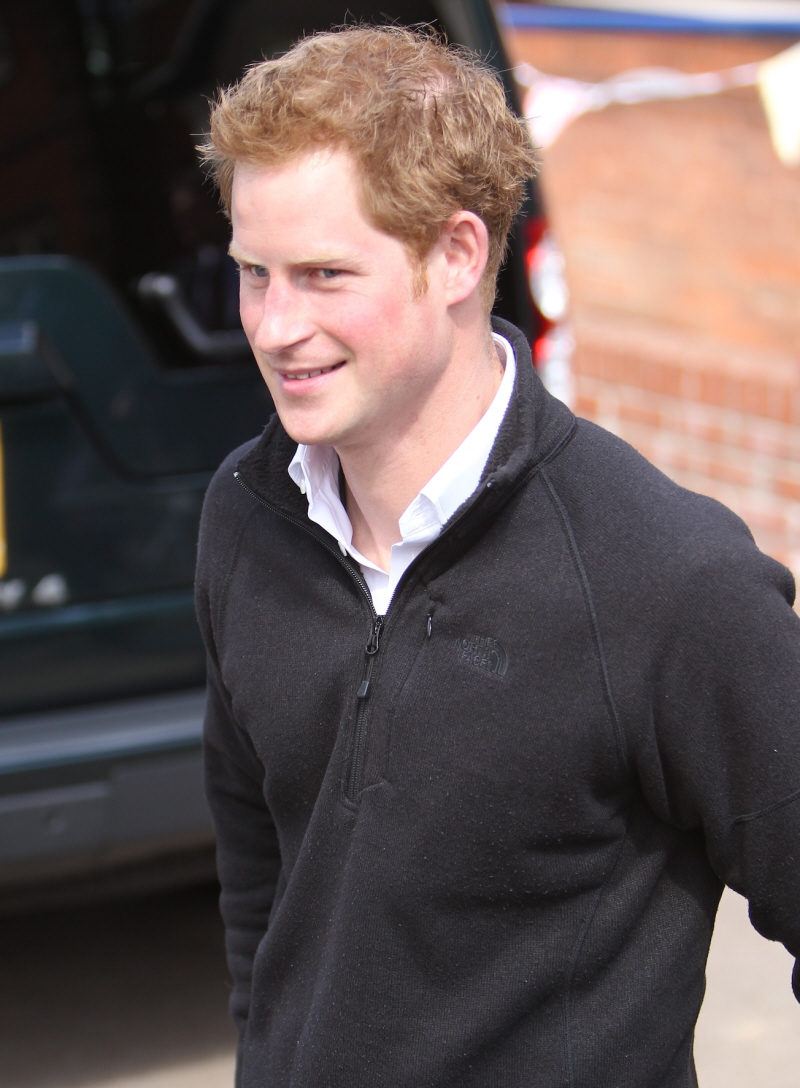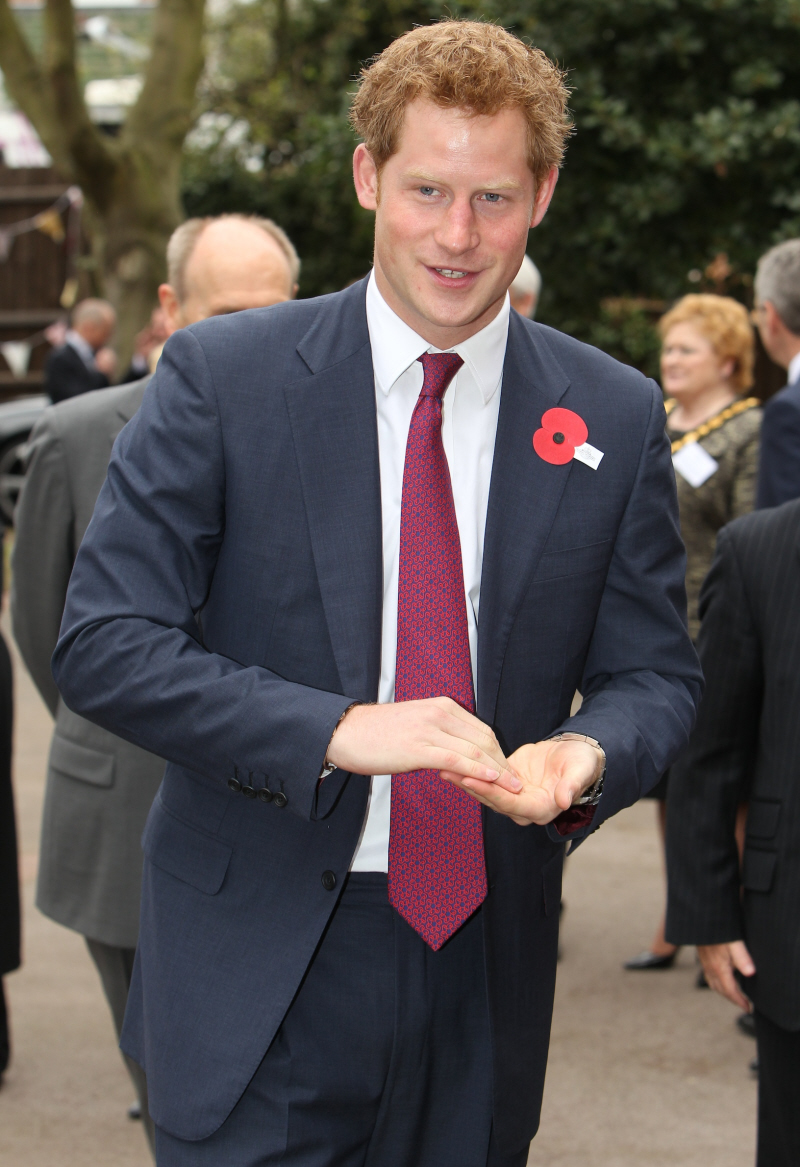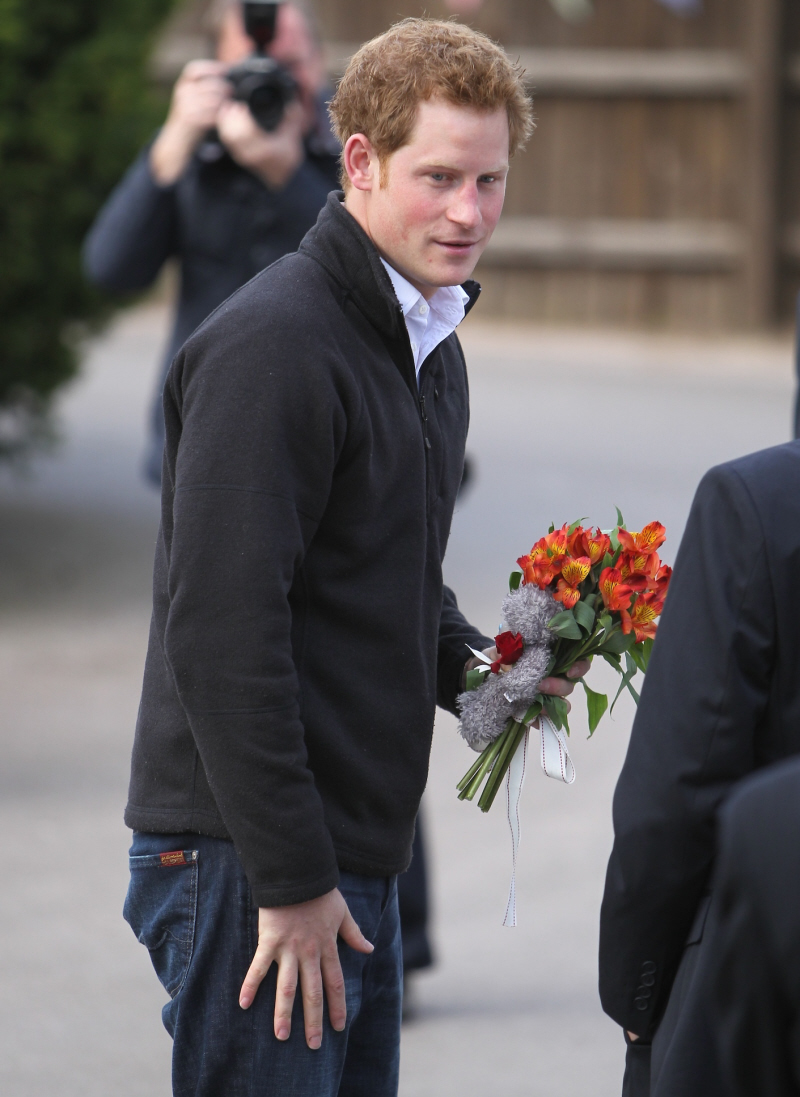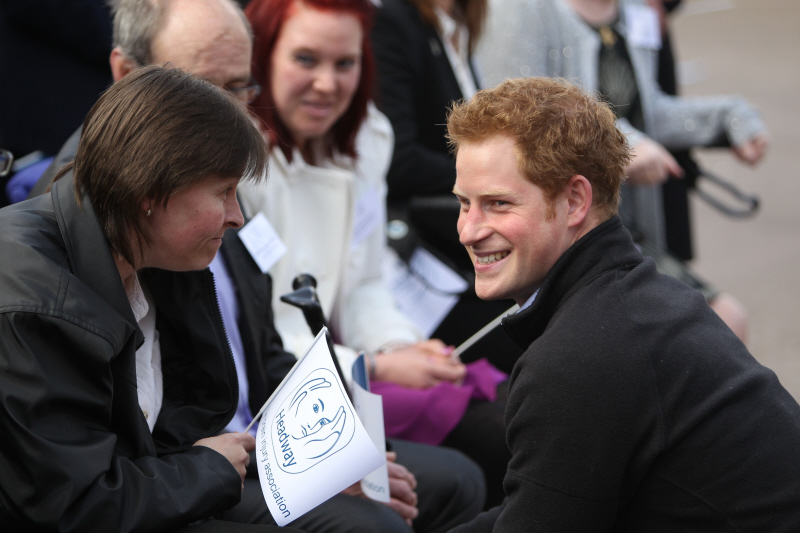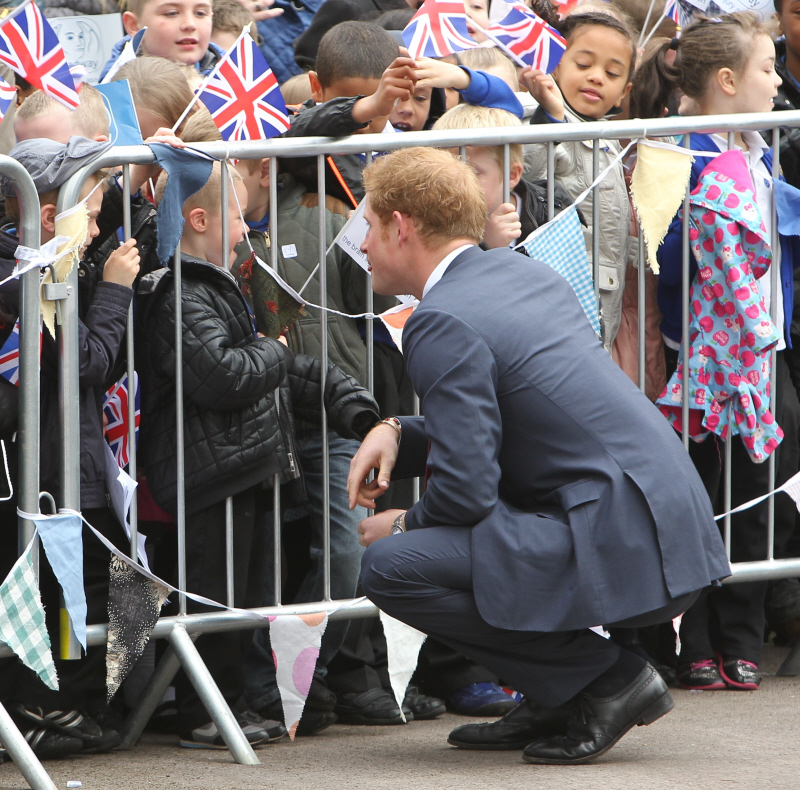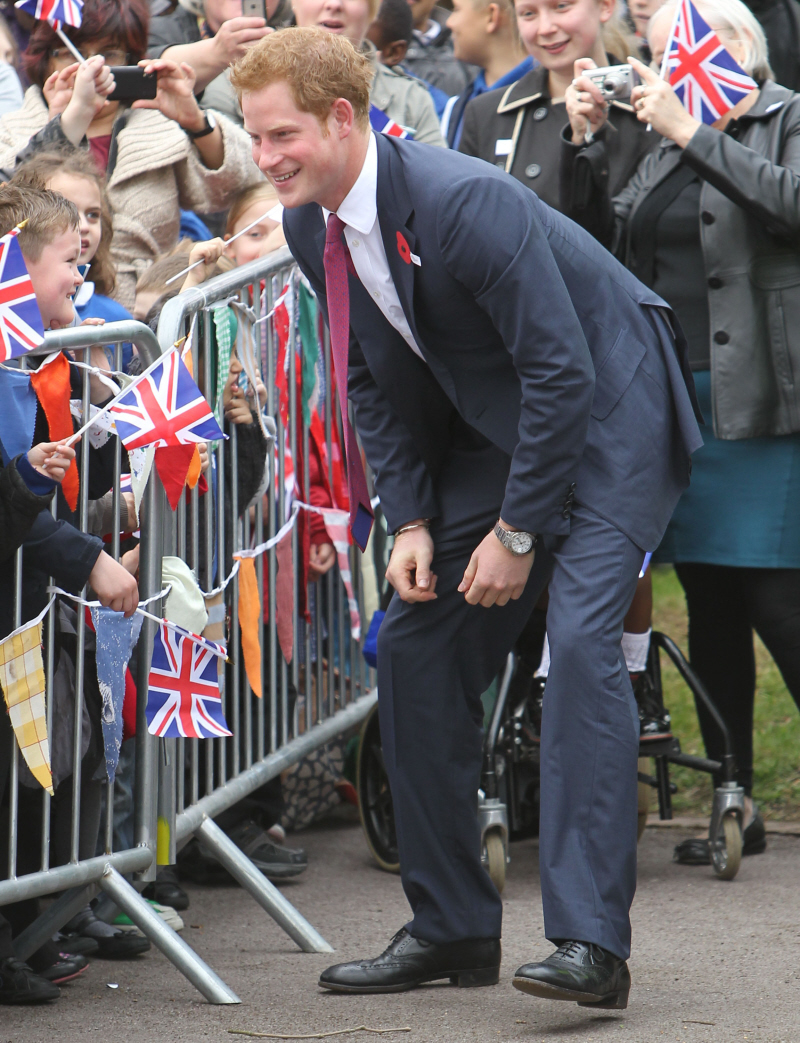 Photos courtesy of WENN.