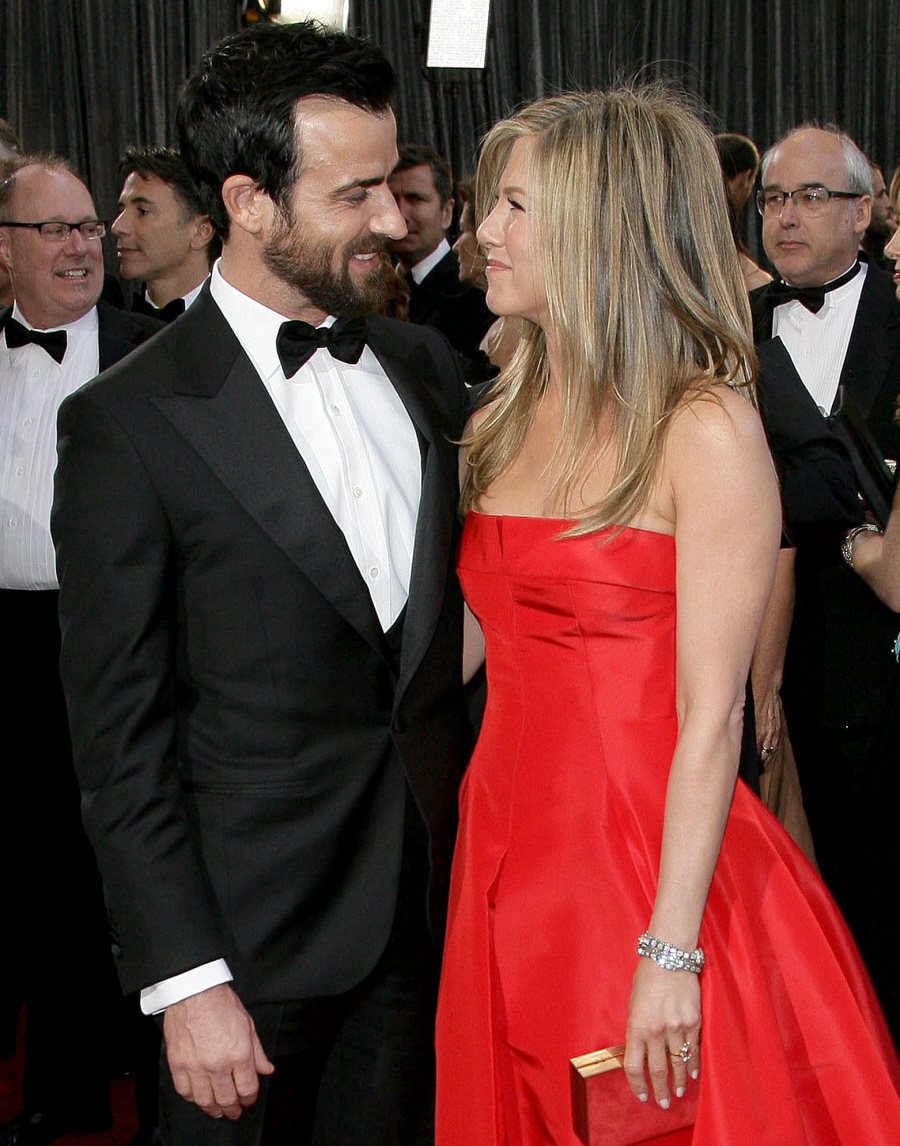 Shortly after Jennifer Aniston and Justin Theroux stunned the world by announcing their engagement (the same weekend the tabloids claimed Brangelina were going to wed in France), the tabloids had fun with whether or not Jennifer would make Justin sign a prenup. While Justin has some money saved – I would estimate his net worth to probably be seven figures – Jennifer is one of the wealthiest women in Hollywood, with an estimated net worth of $120 million, give or take. I don't think anybody would hold it against Jennifer to be smart about her assets and get an ironclad prenup, which is what the tabloids initially claimed. But now they're saying Jennifer doesn't think a prenup is romantic.
Jennifer Aniston must really be head over heels in love with her soon-to-be husband, Justin Theroux, because she's reportedly willing to put her fortune on the line by nixing Justin's gracious offer to sign a prenuptial agreement!

"Jen's absolutely adamant about not having a prenup," a source close to Jennifer told OK! magazine. "She told several friends: 'I'm choosing love, not money. And people are just going to have to deal with it.'" Good for you, Jen!

The 44-year-old actress' romantic decision is a definite risk, one that could reportedly cost her about $150 million if she and Justin end up getting divorced. But she's so in love that a prenup just seems insulting. "I couldn't be in a relationship without equality, generosity, integrity, spirit, kindness, and humor," Jen told OK.

Understandably, Jennifer's friends are reportedly concerned about her all-in attitude. "It's a sweet and romantic thing to do," the source adds. "But a number of friends are desperately worried her decision could come back to haunt her one day." Jen was so badly hurt when Brad Pitt left her, it makes sense that her friends are extremely protective of her.

But reportedly Jen won't hear it — "Everything is going so well between Jen and Justin right now, she doesn't want to taint the romance," the source says. Oh, to be in love.
Did anyone else giggle at "taint the romance"? No? Just me? OK, I have the sense of humor of a 13-year-old boy. TAINT. Sorry. Anyway, there was a story last year that I actually believed – that Jennifer was so in love with her artist fiancé that she was putting him in charge of all of her business and career decisions. They were going to make ART together. They were going to be artists who share everything. I'm starting to wonder if that's what we're seeing. Then again, this story does originate in OK! Magazine, so it's probably BS.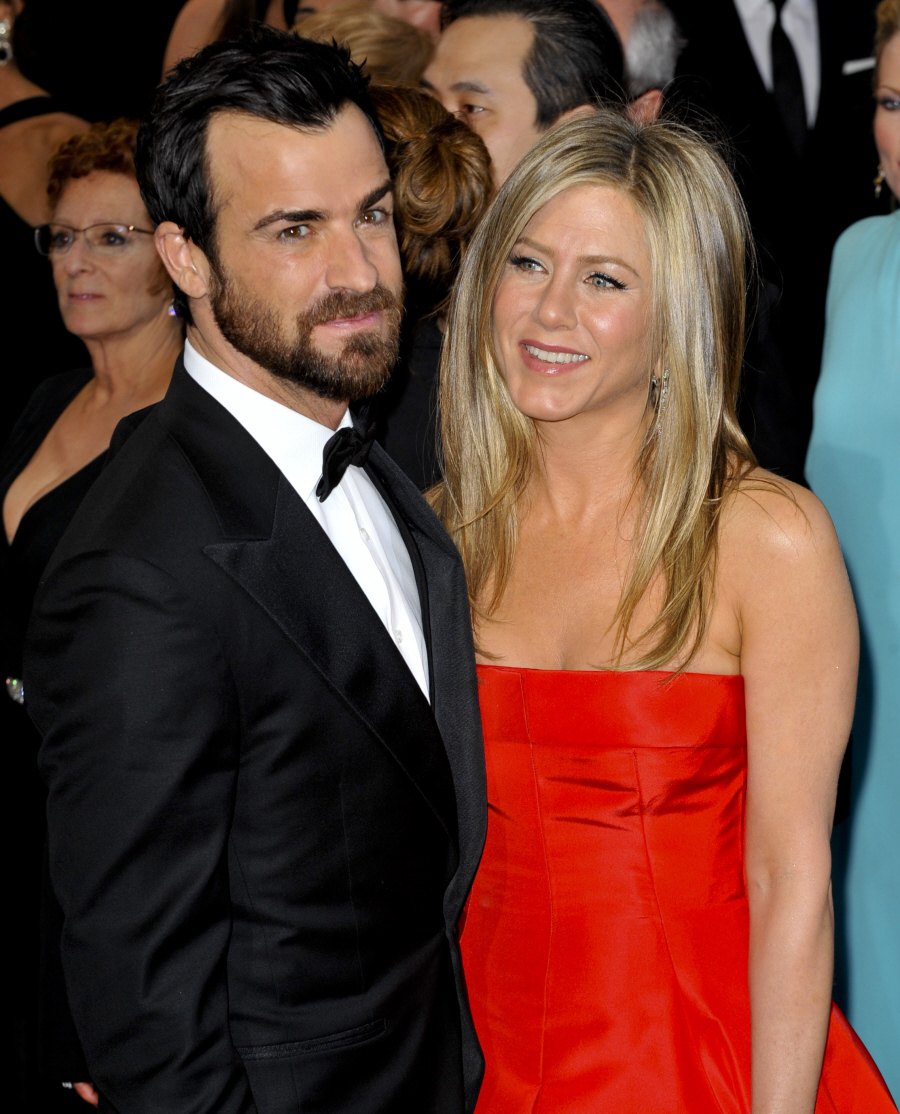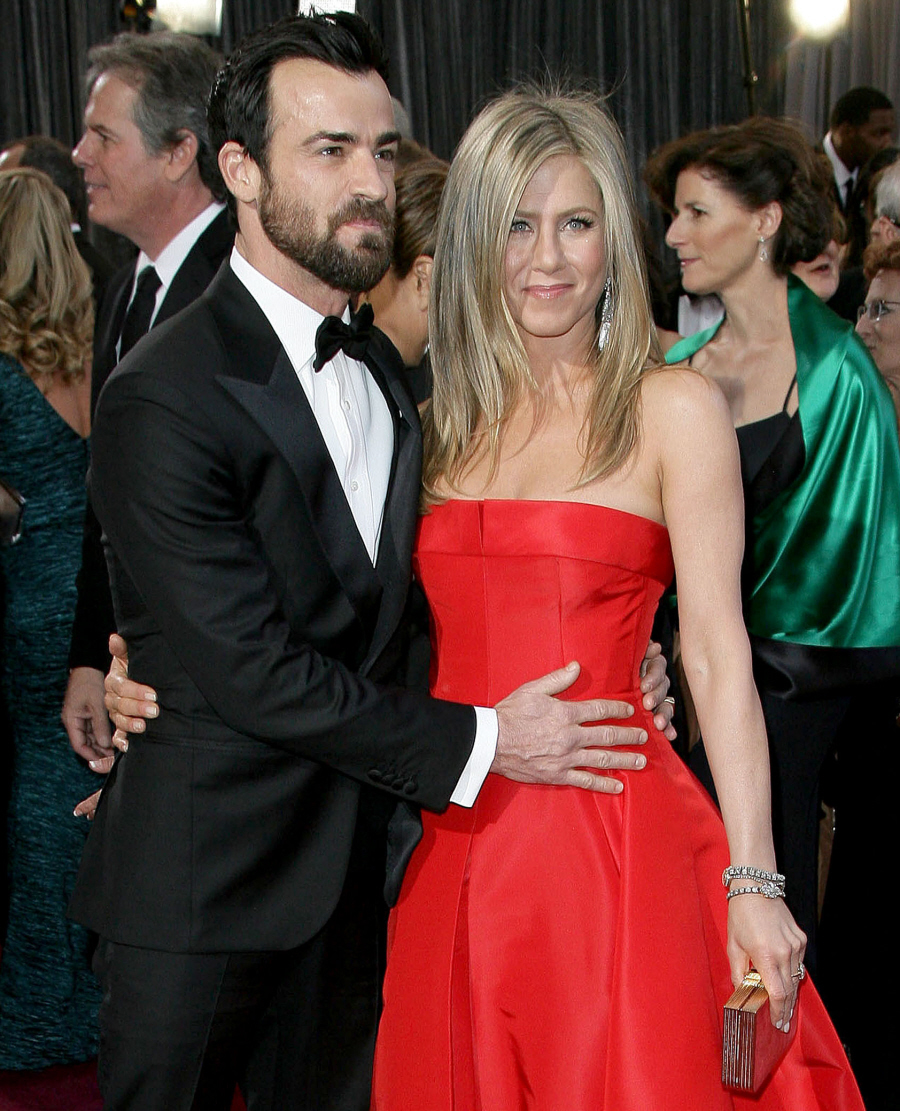 Photos courtesy of WENN.