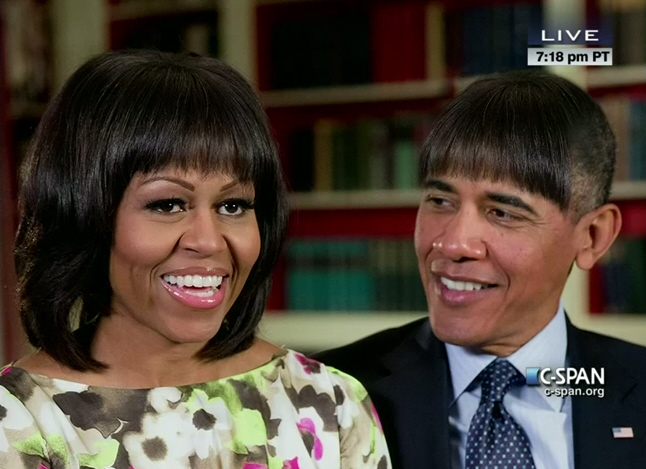 I'm sure this will bring a flurry of complaints (Sarah Palin is throwing a hissy on Twitter already), so let me try to head off some of the bigger complaints here at the start: every president, Republican or Democratic, goes to the annual White House Correspondents' Dinner. The president is required to make a speech, although they are not always required to be funny. In the past, the dinner sometimes fell right after a huge national tragedy, so the President would make a more somber speech and the event would be more low-key. But for the most part, in every administration, no matter the political party, this is an event where the president gets to give a funny speech and make jokes about himself, about Washington, about the media and about his political foes and friends. Pres. Obama has proven to be really, really good at this kind of thing. He has a comedian's timing and the ability to land a good joke.
So last night was his fifth Correspondents' dinner as president, and he had some really good jokes. One of his first was the "I'm not the strapping young Muslim socialist I used to be…" And the part about taking tips from Michelle Obama to change the subject – that's when they showed the "bangs photos". I loved all of the Sheldon Adelson jokes! For my money, I think Obama was funnier than Conan O'Brien:
And here's Conan's speech – it took him a while to hit his groove, and when he got into his groove, he seemed like a hyperactive kid. But he had some good jokes:
By the way, Michelle Obama wore a black cap-sleeve gown by Monique Lhuillier – I actually liked it! I'm sorry we don't have any photos of her in the gown – you can see it here.
UPDATE: Oh, I forgot to add this – a House of Cards spoof starring Kevin Spacey with pretty much every power player in Washington.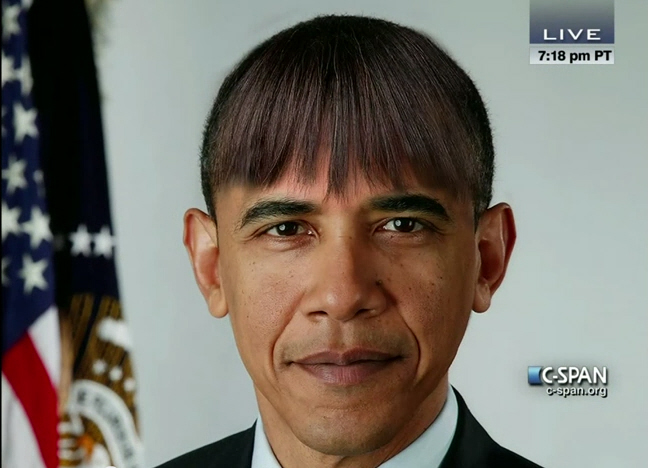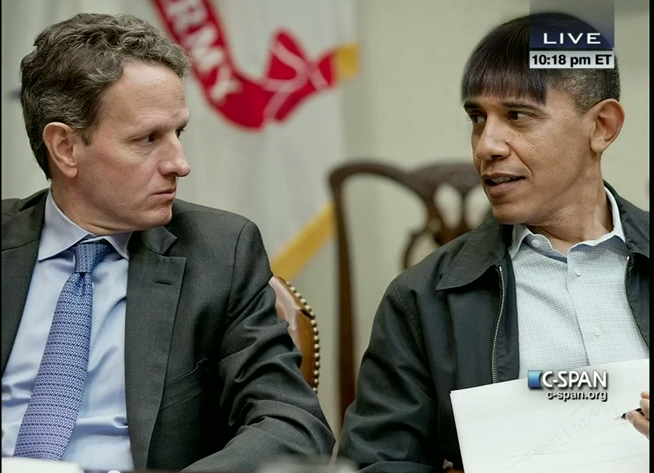 Screencaps from the WHCD.