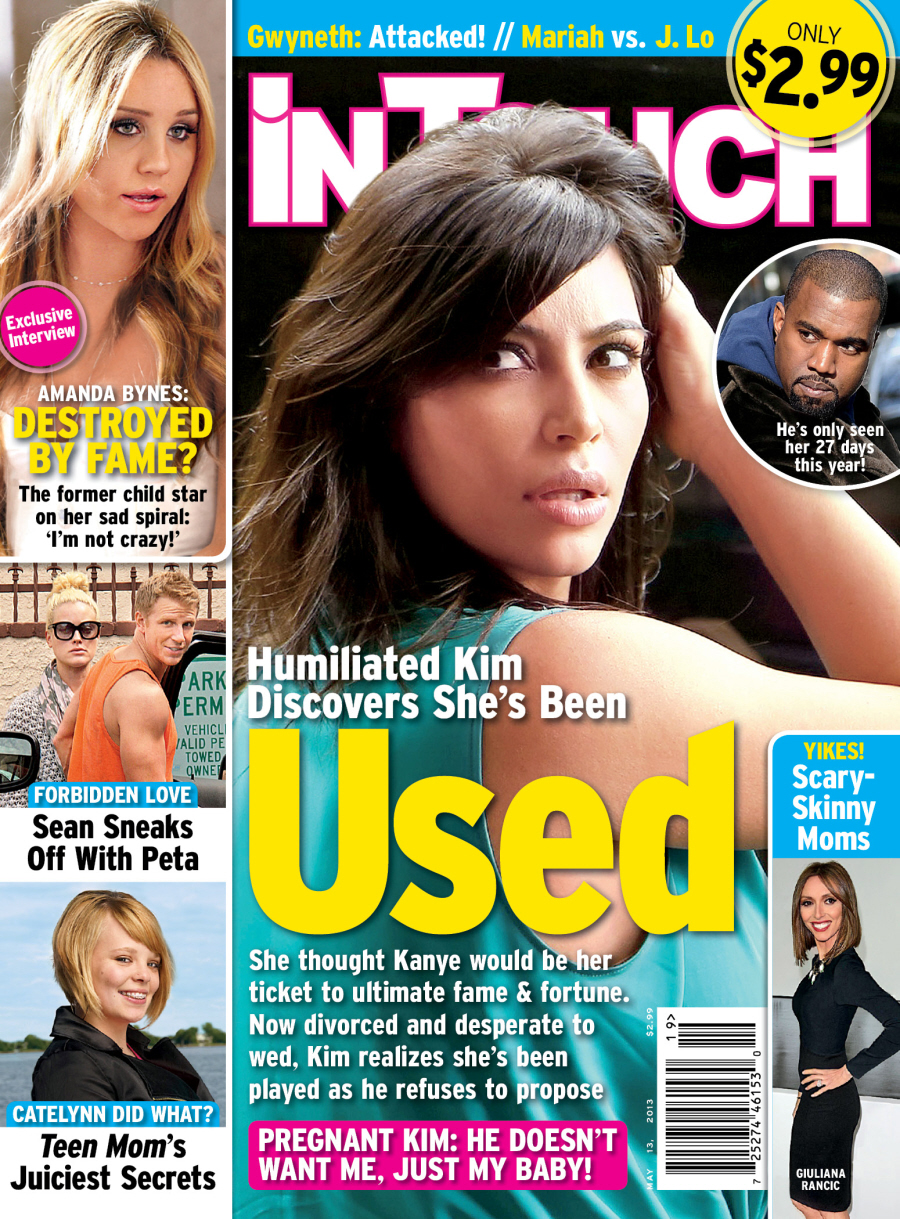 Kim Kardashian and her Bump of Doom have taken the cover of this week's In Touch Weekly. ITW has been on her jock about gaining weight and losing her sexiness and a lot of different things lately. This week's version is all about how Kanye is totally over this whole mess, and he's just sticking with Kim because he wants to be in the baby's life. Allegedly, Kim thought 'Ye would drop down on one knee as soon as her divorce was finalized, but sources claim Kanye hasn't even considered buying a ring:
Known for rushing into love quickly, a seven-months-pregnant Kim Kardashian is still ringless after finally being granted an official divorce from NBA player Kris Humphries.

Jeweler Lorraine Schwartz, who created Kim's custom 20.5-carat engagement ring from Kris, tells In Touch that the process of designing new bling for her friend hasn't even begun. "I have no idea [what it will look like]," she tells In Touch of the assumed future engagement ring baby daddy Kanye West will present to Kim. "I haven't done it yet."

And sources are saying that the famed celebrity jeweler may not want to wait by the phone.

When Kim met up with boyfriend Kanye in NYC on April 24, she thought he had "checked out of their relationship," an insider close to Kim tells In Touch. "She's finally free to marry him now that her divorce to Kris [Humphries] is final, but he has absolutely no intention of walking down the aisle with her. He only wants the baby."

Kanye — who's living in Paris, 5,700 miles away from his baby mama — has only spent 29 days with Kim since she announced her pregnancy in December. The couple have been dating since spring 2012.
The insider goes on to say that Kanye has realized that Kim is a "worldwide joke" and he's trying to figure out how to untangle himself. I don't know, you guys… am I the only one who thinks it's more complicated than "Kanye is into it" versus "Kanye is over it"? I think Kanye is trying to reposition himself career-wise, I think he knows Kim is bad for his branding, but I think he also kind of loves her and wants to give this whole "having a steady partner and a baby" thing a try. Maybe that's just wishful thinking on my part.
Anyway, Kim flew from Paris to London yesterday – here are some photos of her in both cities. The photos where it looks like she's wearing a garbage bag are from London.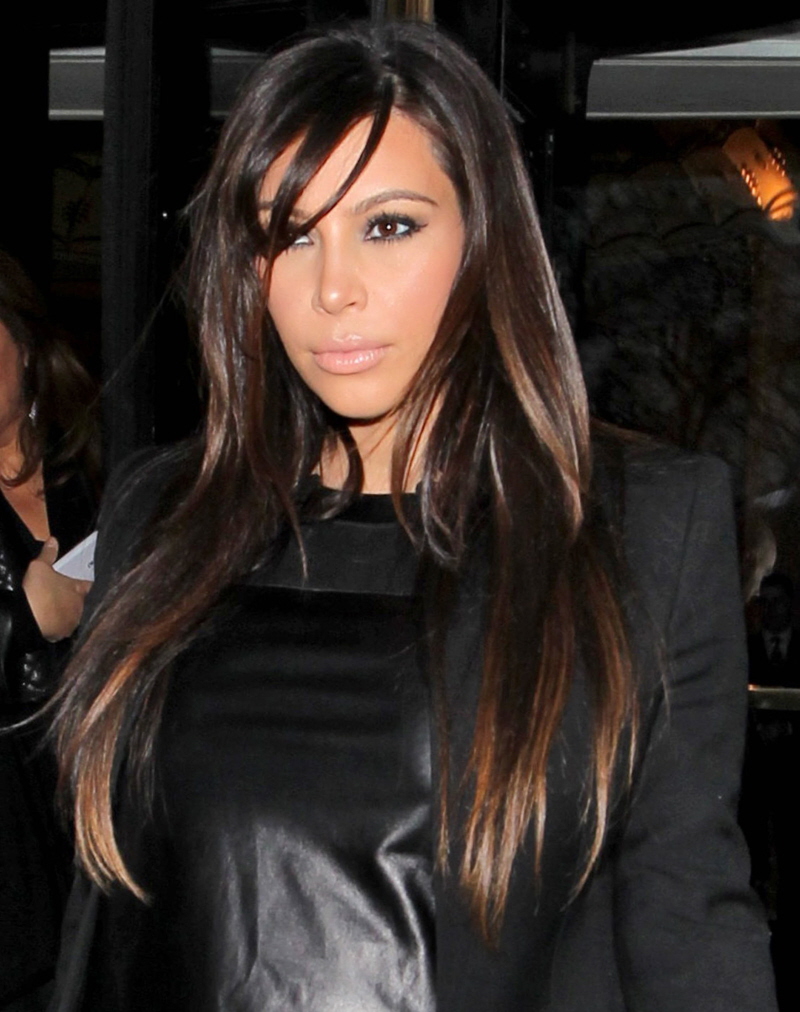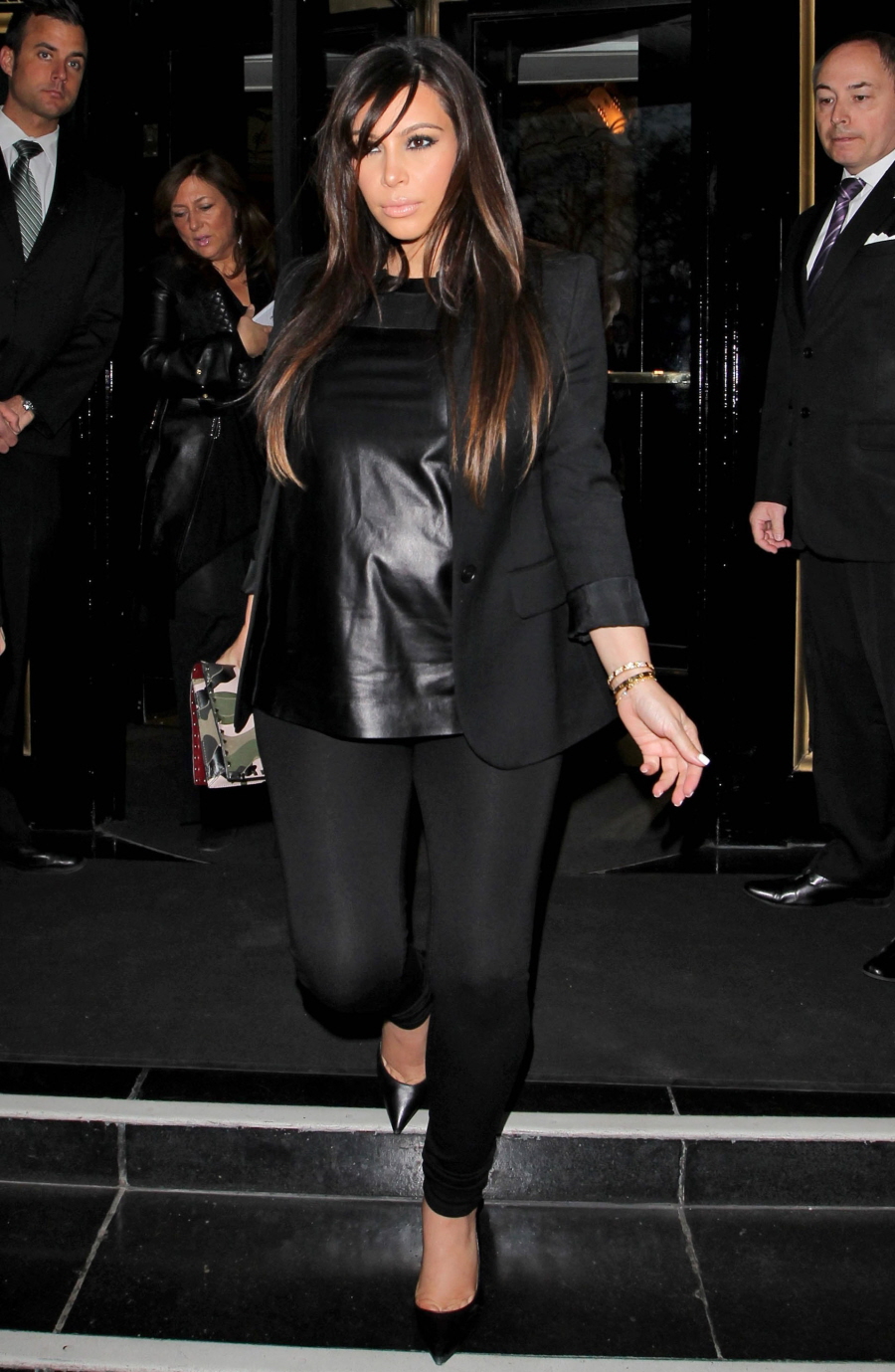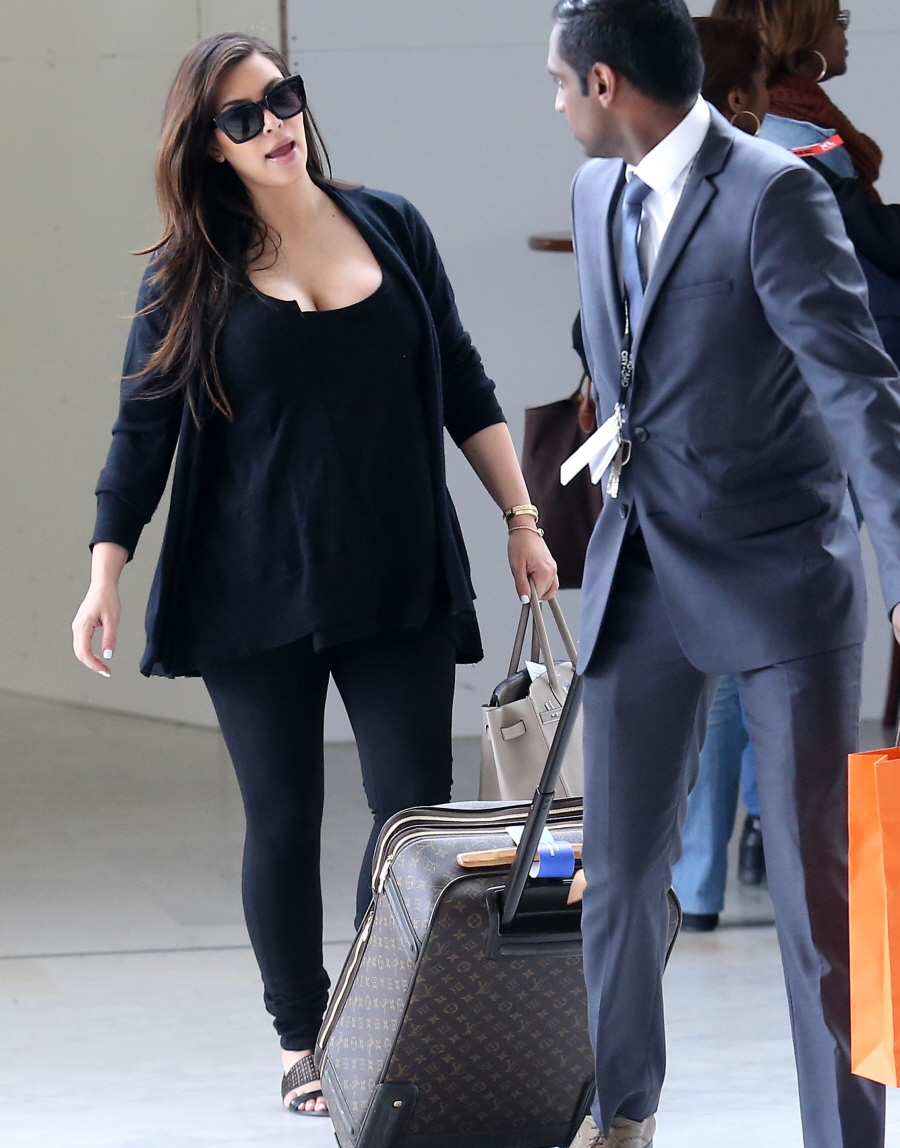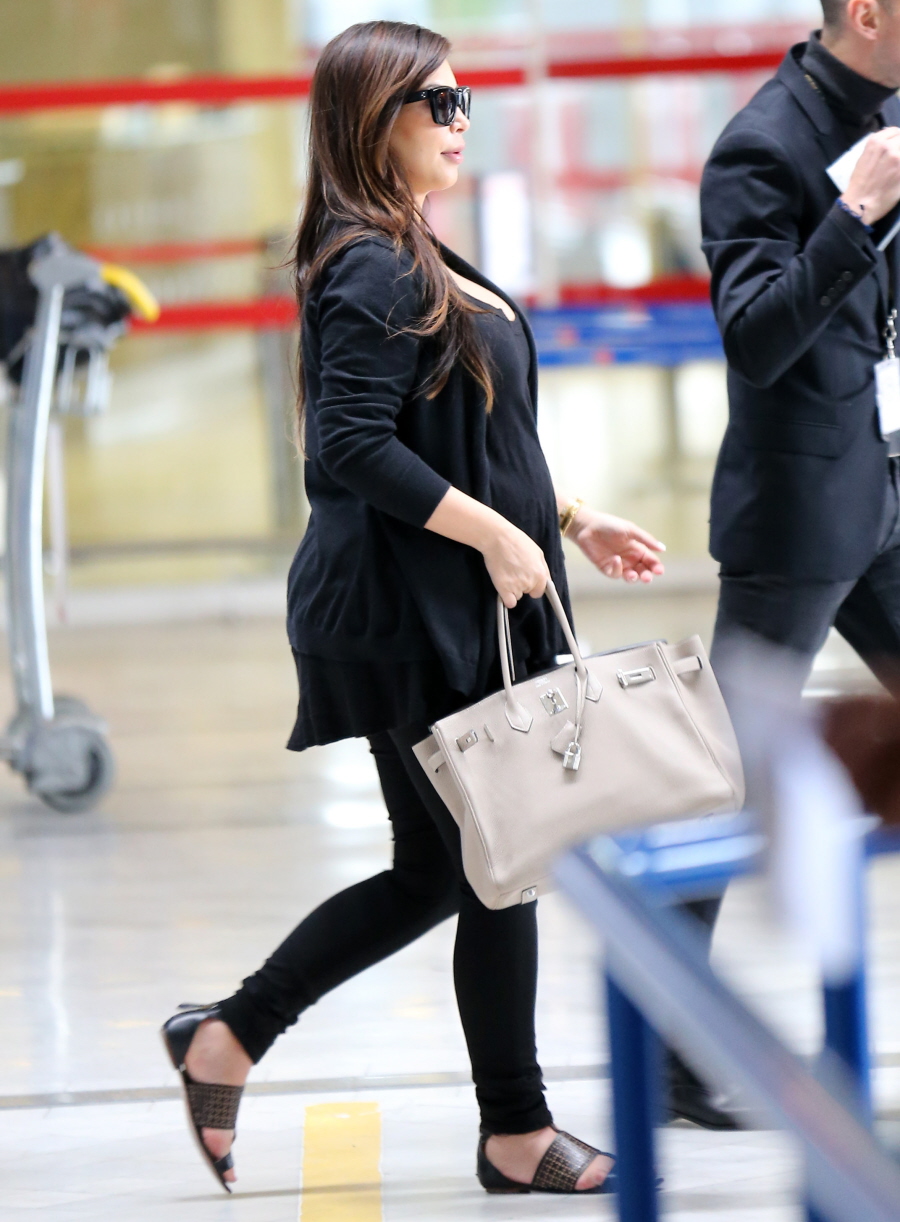 Photos courtesy of Fame/Flynet.