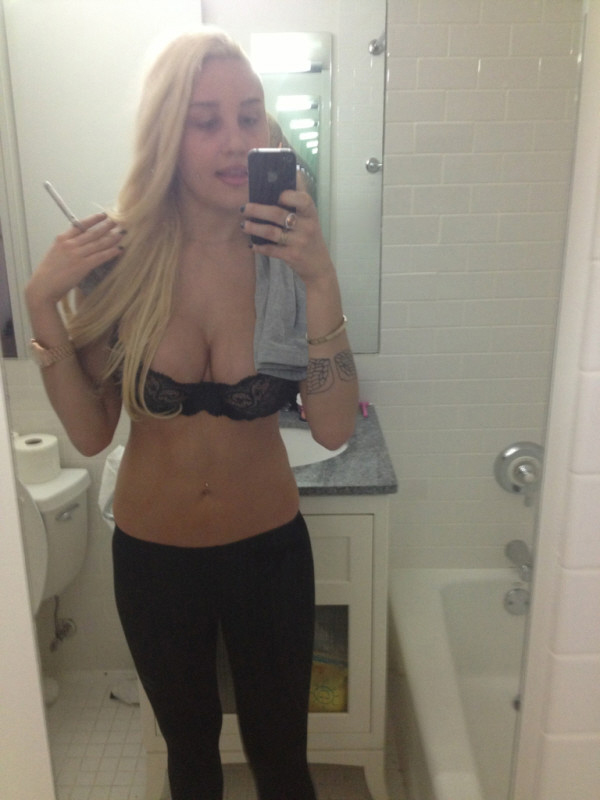 Amanda Bynes has been tweeting selfies for weeks now. She's also been threatening to sue anyone who writes anything negative about her, and she's been acting… odd. I'm quite sure she has legitimate mental health issues, but I also think (and perhaps I'm in the minority) that she's "playing up" some stuff to get more attention. Anyway, she tweeted the above selfie on Tuesday with the message "About to put on makeup! I weigh 135, I've gained weight! I need to be 100 lbs!" She really does NOT need to lose any more weight. Over the weekend she was also tweeting selfies at the gym (the same gym that kicked her out? Dunno.) and she went OFF on Complex magazine: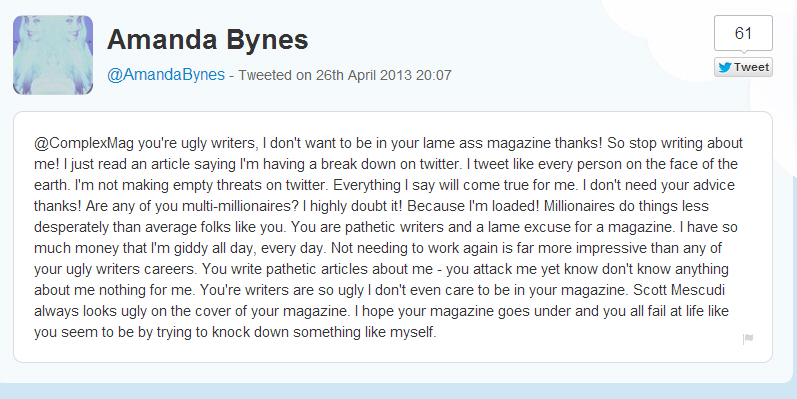 I'm sorry, but that sh-t is funny. It would be funny coming from anyone. And you know what's really scary? She has more control over her grammar, punctuation and spelling than Brandi Glanville, Lindsay Lohan and half of Hollywood put together. Anyway, since Amanda threatens to sue anyone who says anything about her, I thought we could discuss an actual interview she did in the new issue of In Touch Weekly:
The world — and more than 740,000 Twitter followers — has watched as Amanda Bynes appears to spin out of control. But in a rare interview in the new issue of In Touch, the 27-year-old actress insists she's fine and blasts anyone who suggests otherwise.

"I have no clue [why people say I'm insane]. Every time I've heard it, it came from an ugly person's mouth, so I don't care," the actress — who rocks cheek piercings and a tangle of blond hair extensions— exclusively tells In Touch, on newsstands now. "The only ones lying about me having a mental illness are people I don't talk to."

Amanda, who often stays up all night and tweets around the clock, says she has the support of unnamed friends. "I only have hot friends," she says. "They have my back until I die."

She also knocks down any speculation of issues with addiction: "I don't drink. I'm allergic to alcohol," Amanda tells In Touch. And though photos surfaced of Amanda with what looked to be a joint, the star insists she doesn't smoke pot— only tobacco.

In recent months, Amanda's frequent trips to the gym have sparked headlines about her bizarre behavior, from stripping down to her bra in spin class to reportedly smoking in the locker room. But Amanda says she's focused on getting in shape. "I'm getting in shape for all the photo shoots." Amanda tells In Touch. I like being 100 pounds… 21 to go!"

While she "retired" from acting at the age of 24, Amanda tells the mag she's financially set. "I'll design clothes and sing because I want to, not because I need the money. I love singing and I can't wait to start working on an album."
For what it's worth, I kind of believe that she's not really drunk or stoned out of her mind, although I'm sure she does smoke pot. I think most of this is just a chemical imbalance or something. Or maybe she's just a narcissistic famewhore, because that's the only other option. When you're dropping lines like "Every time I've heard it, it came from an ugly person's mouth, so I don't care." Somewhere, Dina Lohan is wishing she thought of that.
Incidentally, this is the second interview Amanda has given to In Touch in as many weeks. In last week's issue, Amanda told the mag that she's "in the Mary-Kate and Ashley type of wealth" category. The Olsens are worth a reported $300 million (probably more, actually). Amanda is maybe worth $4 million, if you don't take into account all of the crazy bills she's been racking up all over NYC. In Touch says that she's spent $30,000 in one month – $11,000 worth of extensions (really?), luxury hotels and endless room service, plus shopping trips at Cartier, etc. Earlier this week, Radar claimed that Amanda wanted access to all of her money, which was invested for her by her parents and her business manager. Amanda has pitched a fit and her parents are apparently helpless.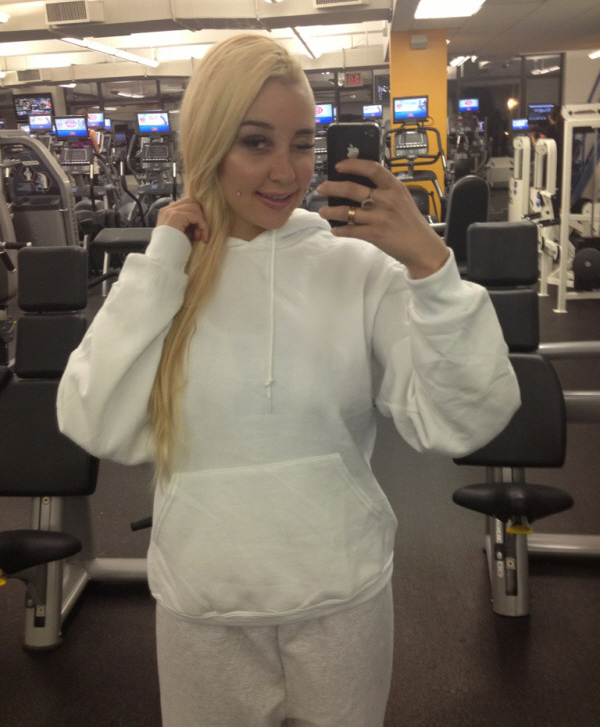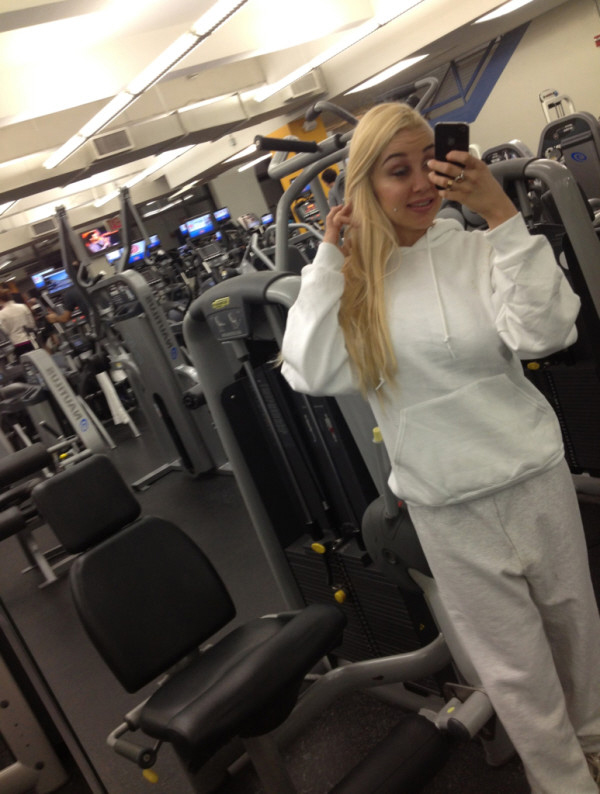 Photos courtesy of Amanda's Twitter.