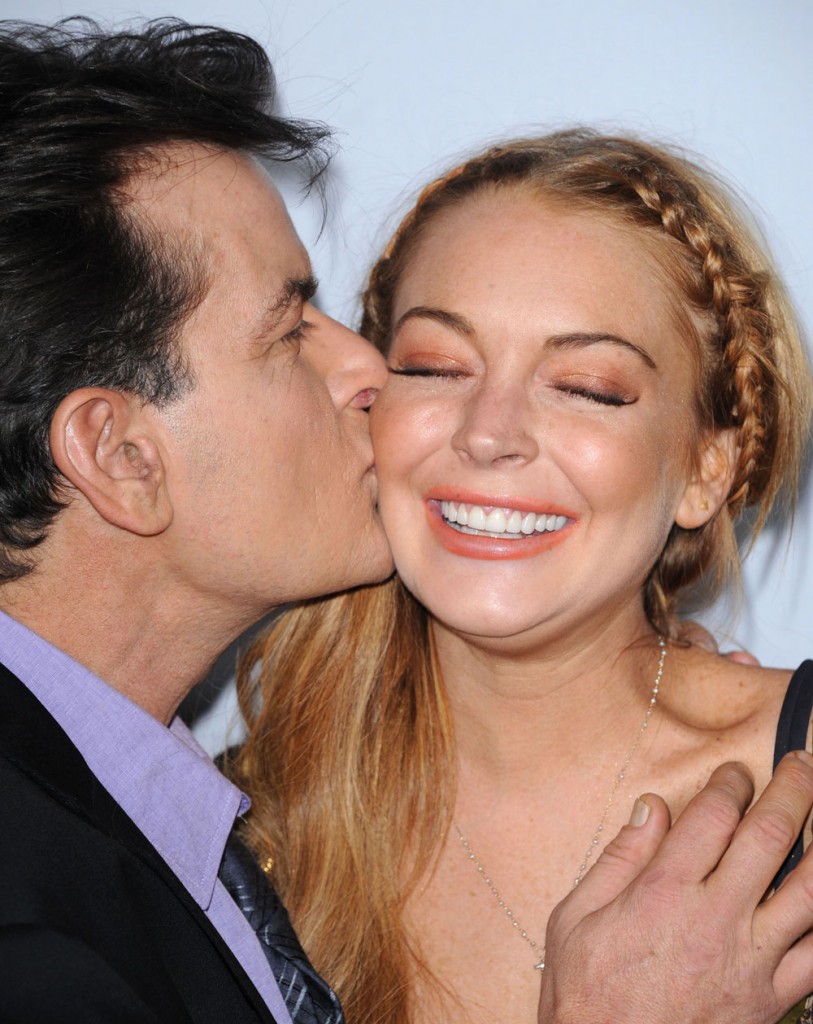 As Kaiser covered earlier, today was the day Lindsay Lohan was supposed to check into rehab. Kaiser pre-wrote some of this before I watched the hearing and jacked this story from her, so I'm just going to use her introduction and put it in quotes: "Not just any rehab: the prosecutor and judge signed off on the rehab in the Hamptons, but Lindsay refused to go because they would let her smoke cigarettes (not to mention crack). So now Lindsay is weeping and she's hysterical and her dad won't stop giving interviews and OH BY THE WAY she's already in violation of her plea deal. Because of course. The California justice system is going to sentence her to TWO gentle pats on the firecrotch for this!"
Again, Kaiser pre-wrote that paragraph above before the hearing, and of course she was right. Of course nothing happened to The Teflon Cracken, and of course she got away with switching rehabs at the last minute. In today's hearing, the prosecutor Terry White expressed his frustration at the last minute change in rehabs. He said that he had been given a list of six rehabs some time ago, that he researched them all, spoke to rehab directors, and picked the one he considered acceptable. Instead, he was told about five minutes before today's hearing that a different rehab was chosen, and was given a letter claiming that the rehab was acceptable, instead of being allowed to do his own research.
White said that he had quickly looked into Lindsay's chosen rehab, Morningside in Newport Beach, CA where she allegedly is now, and had found three articles from the past year condemning it. Score for Lindsay! The whole hearing was a score for Lindsay, because the judge didn't seem to be swayed by the prosecution and said she could stay in that rehab, unless prosecutors objected. The prosecution has until May 10th to evaluate the place. It almost doesn't matter if prosecutors object to that particular rehab, because they still have to prove that the rehab doesn't "fall within the parameters of the plea agreement." The judge kept emphasizing that point, so I bet that objection never happens. TMZ did some research and found that Morningside had its license revoked just last year for "being careless with prescription drugs." Again, score for Lindsay! She'll be able to get all the Adderall and Vicodin she needs to get through the day.
I just wanted to share the most ridiculous line from today's hearing. Lindsay's My Cousin Vinny lawyer, Mark Heller, insisted that "My client is ensconced in the bosom of that facility right now." Sucking at the teat of denial, addiction and entitlement.
If the prosecution doesn't object, Lindsay will stay at Morningside rehab until July 31st. If she's in compliance and finishes treatment, she doesn't have to go back to court at that time and her lawyer can appear for her.
Update: Radar is reporting that Lindsay walked right in and right out of rehab and quotes a source who says "She told people there that she didn't need rehab. And then she left. Everyone was stunned." Meanwhile TMZ has a photo of Lindsay shopping in electronic store Fry's at 9am Pacific time, when her lawyer assured the judge she was already "ensconced in the bosom of that facility." She wasn't in rehab a couple of hours later either, and – get this – the rehab lost its license for good last year, and is only a "sober living facility," one that Lohan refuses to even stick with for a day. It's about to get interesting.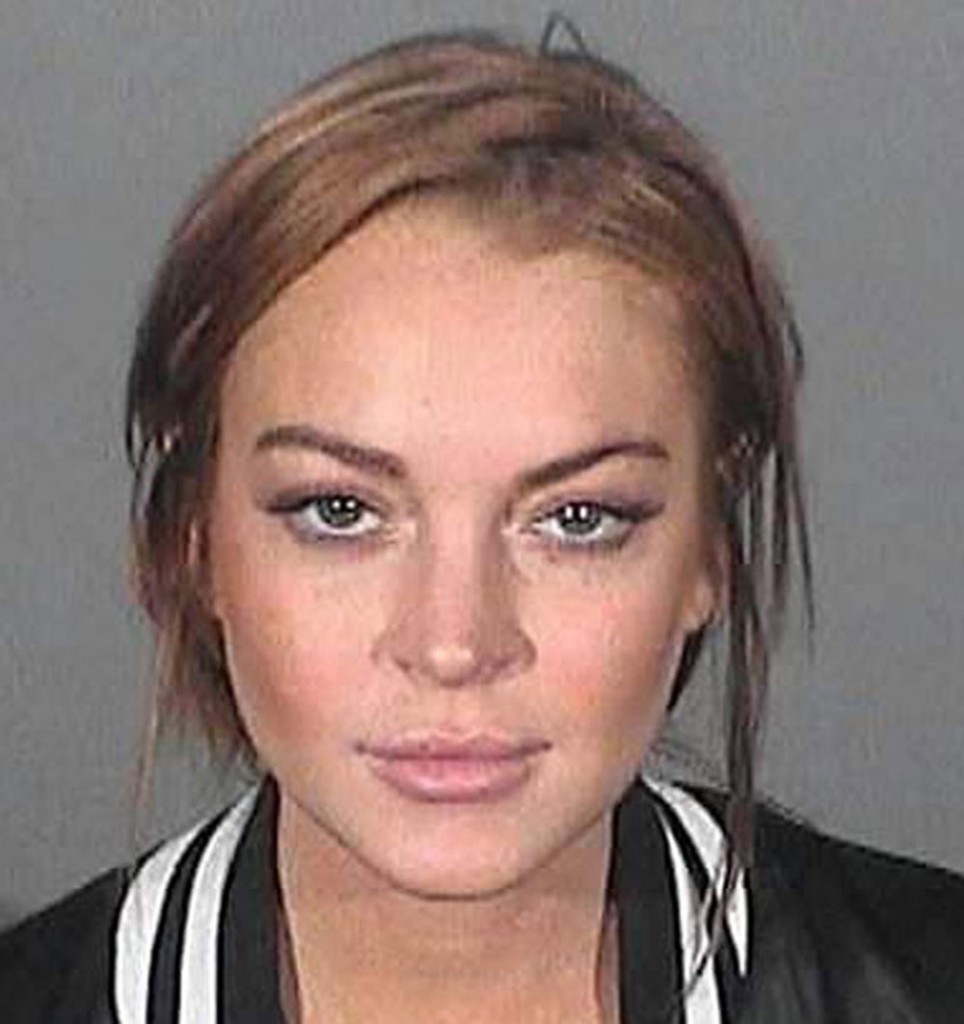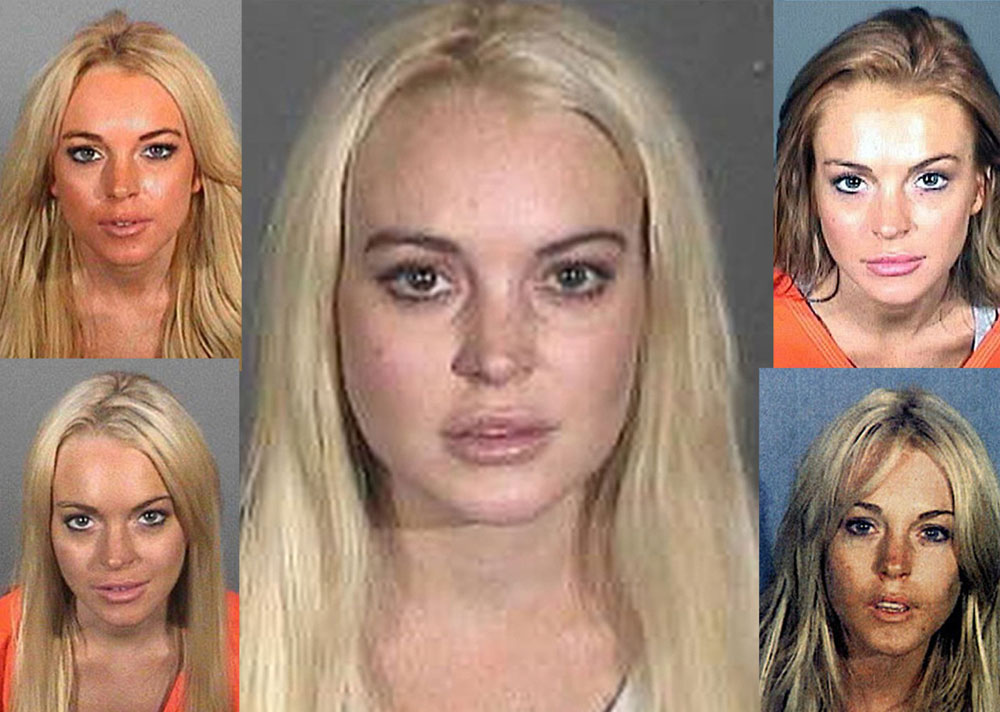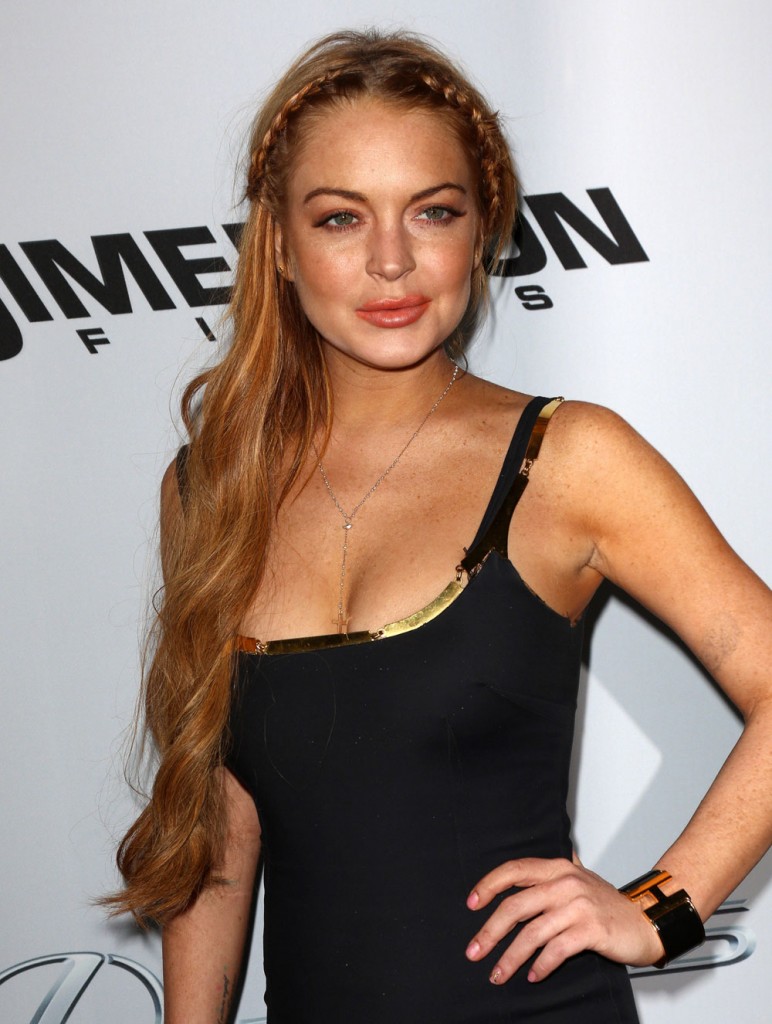 Photo credit: WENN and PCNPhotos