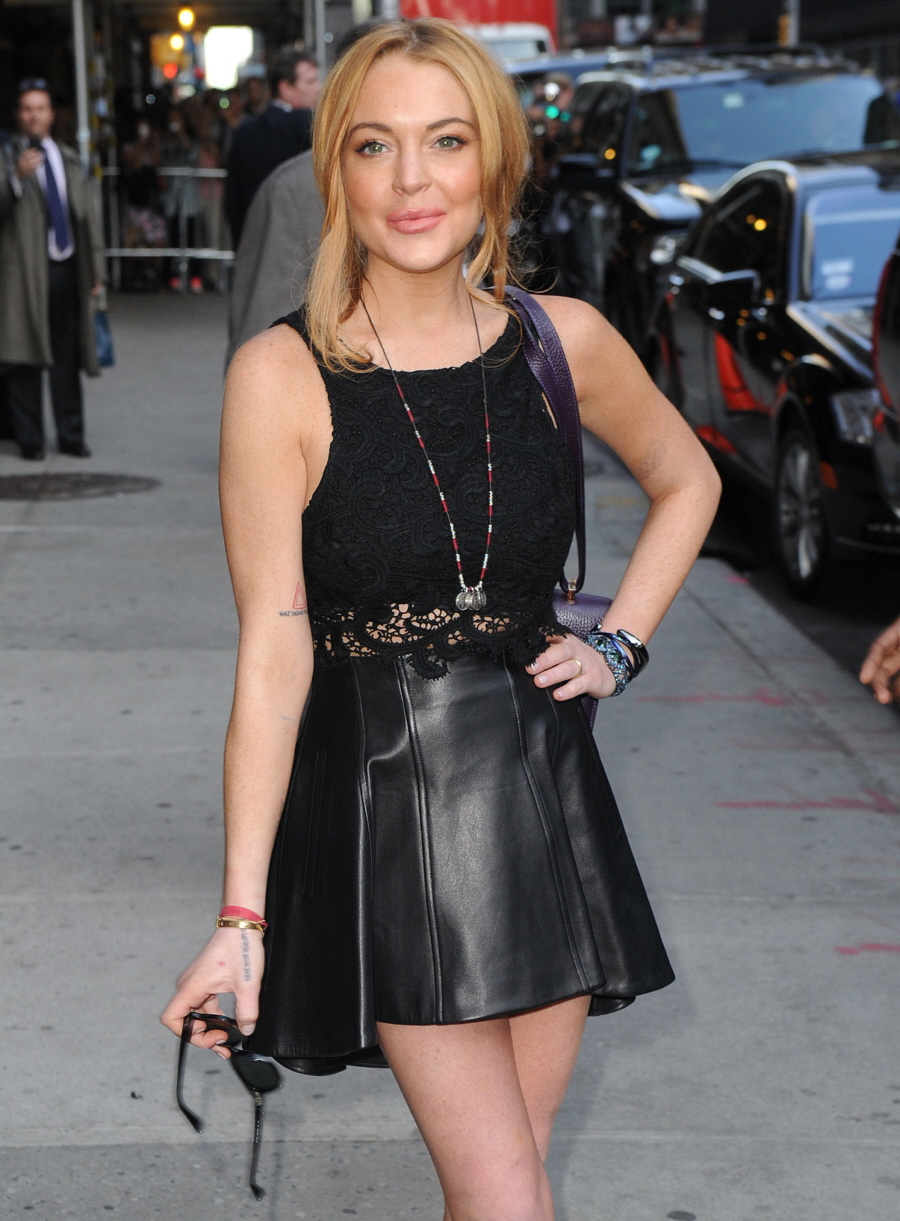 Good lord, it's going to be a LONG three months of crack shenanigans. Lindsay Lohan is firmly ensconced in the bosom of Betty Ford right now, although that doesn't mean as much as you'd think. Her last trip to Betty Ford ended in bar-hopping, curfew-breaking and employee-assaulting, so I don't have high ("high") hopes for Lindsay's current rehab stay. And it sounds like Lindsay doesn't care about it either, judging from her interview with Piers Morgan. So is it any wonder that the Cracken is already trying to crack-hustle her way out?
Lindsay Lohan had an incident free weekend at the Betty Ford Center, but as RadarOnline.com has exclusively learned, she is already telling people that she wants to leave the treatment facility. The 26-year-old checked into the Palm Desert, Calif. center late on Thursday, May 2, just hours before the Los Angeles City Attorney planned to go to court to get a warrant for her arrest after a wild day of switching treatment centers.

This is Lohan's second stay there — her sixth in rehab overall — but apparently she isn't very happy with her situation.

"Lindsay is already begging to switch out of Betty Ford," a source close to the troubled actress tells RadarOnline.com. "She has been complaining to everyone that will listen that she doesn't want to be there and that it isn't the best place for her."

LiLo was originally slated to attend Seafield in New York, and then pulled a switcheroo and spent only two minutes in the Morningside Recovery center in Newport Beach before firing her lawyer Mark Heller and re-hiring Shawn Holley , who brokered the deal for her to go the Betty Ford.

However, the center where she had a fight with staffer Dawn Holland in 2010 is not where Lindsay wants to spend the next 87 of her 90-day sentence.

"Lindsay says she wants to go to either a treatment center in Hawaii, Crossroad Centre in Antigua, or even Lukens Institute in Florida."

According to the source, Lindsay has already asked her attorney to clear the rehab switch with the City Attorney.
FOR THE LOVE OF GOD. Would they honestly allow her to go to rehab in Hawaii?!!? How is that for "punishment"? Sometimes I wish I was a white crackhead with big boobs just so I could go to Hawaii for a rehab-vacation for three months. God, that would be amazing. Anyway, as for Lindsay's poor lawyer Shawn Holley, who just got rehired last week, TMZ says Shawn only agreed to come back after Lindsay agreed to actually PAY Shawn all of the money LL owes Shawn from years of legal work:
Shawn Holley is no chump … she agreed to represent Lindsay Lohan again with one big string attached … that she gets the $150,000 that Lindsay owes her for prior work … TMZ has learned.

Sources connected with Lindsay's team tell TMZ … when Lindsay was on the verge of being on the receiving end of an arrest warrant last week, they called Shawn and pleaded for help. We're told Lindsay herself made multiple calls begging Shawn to come back.

Our sources say Shawn made it clear … business is business. She said she would rep Lindsay again ONLY with assurance the debt would be wiped clean, and quickly. Shawn demanded a specific payment schedule, earmarking money that Lindsay was slated to get.

What's more … sources say Shawn got documentation earmarking certain paychecks Lindsay will be getting — paychecks that will now go to Shawn. In other words, Lindsay will never have access to that money so she can stiff her again. And sources say Shawn — whom Lindsay fired just a few months ago — nailed down how she would be paid for future services.

We're told Lindsay happily agreed to Shawn's financial demands … frankly she had no other choice. Let's face it … Lindsay has an M.O.. The question — has Shawn outsmarted her this time? Holley could not be reached for comment.
Good for Shawn, I guess. I don't know why Shawn has such a soft spot for LL, but I suspect LL thinks of Shawn as some kind of mother-substitute. Considering LL was raised by vagina-kicking, cracked-out wolves, it's not surprising. Speaking of Mother Crackie, Dina gave an interview to E! News about Lindsay's situation last week – you can read the full thing here. It's full of delusion and crack lies like Dina claiming Lindsay "actually wanted to go" to rehab because "She is happy there, to get introspective and get back on the right track." Dina also claims that Lindsay "has a different frame of mind this time. She realizes and she knows she needs help this time. She was like, 'I'm sorry, Mommy.' And I tell her, 'Don't say you are sorry. You just have to work on yourself and on getting well. Don't beat yourself up.'" Of course. Why would Dina ever encourage Lindsay to take responsibility for anything?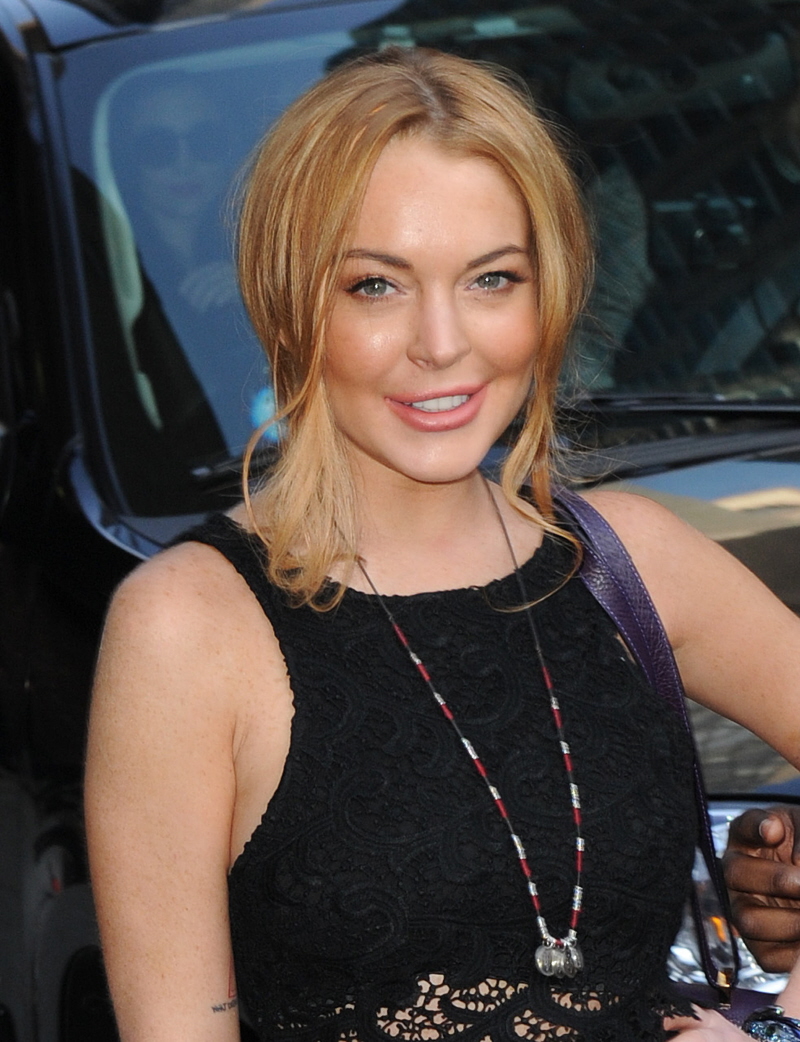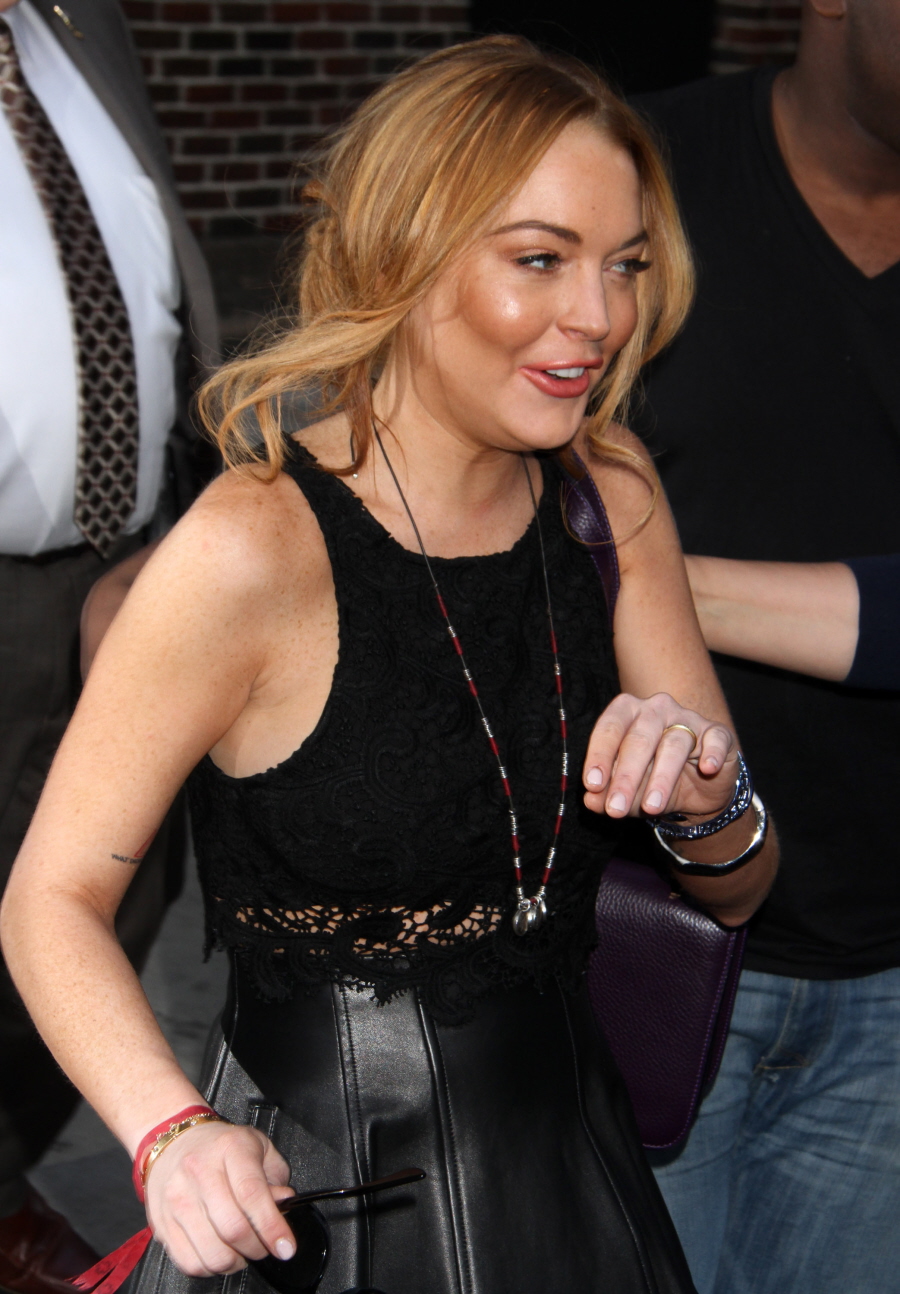 Photos courtesy of Fame/Flynet.