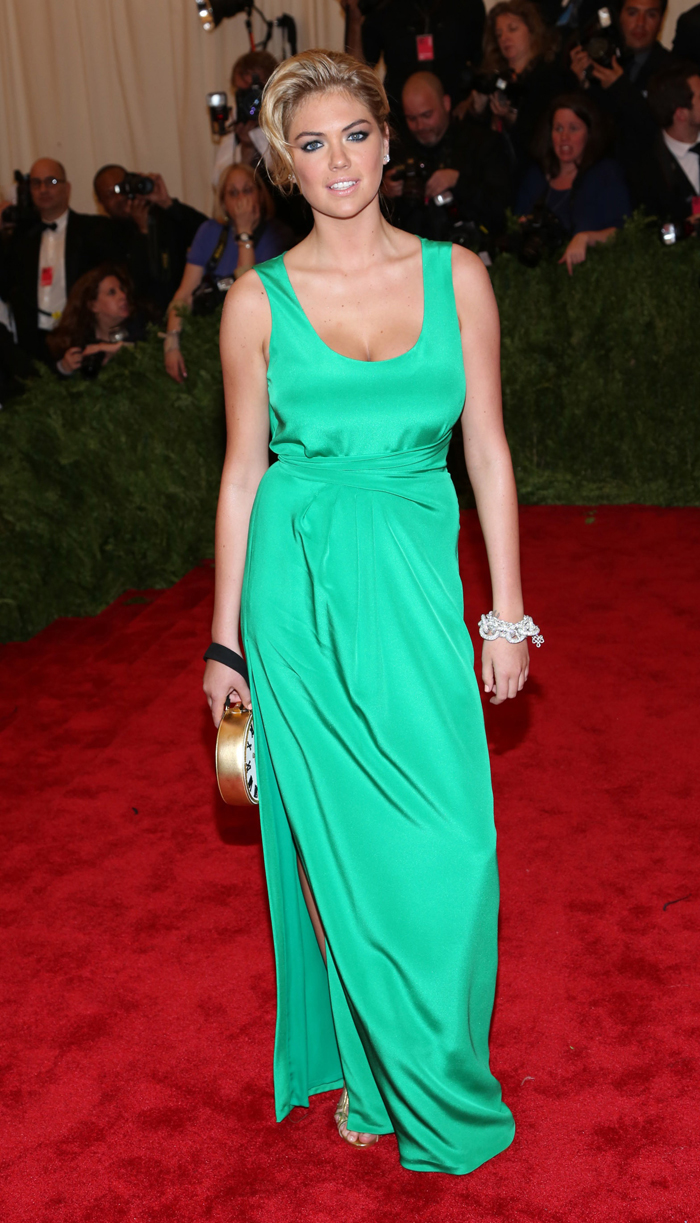 As many of you know, I love Kate Upton so, so much, but she looked pretty dreadful at last night's Met Gala. For a punk-themed event, this was not the look I envisioned from a (relatively) versatile model who can really vamp it up. On this red carpet, Kate wore a shapeless, green Diane Von Furstenberg gown that draped in all the wrong places and clung to nothing at all. This dress did nothing at all for Kate's voluptuous figure, and the tailoring as very loose and sloppy as well. Poor Kate looks like a Real Housewife here when she could have really strutted her stuff in a great Marc Jacobs or Dolce dress.
If one can set aside the awful dress for just a moment, things don't get much better here for Kate. She's overdone the tanning lotion, the makeup is just blah, and her hair is boring too. At the very least, she could have gone with a more dramatic updo instead of this lazy uptwist. Bad styling all around. This could have been a great evening for Kate!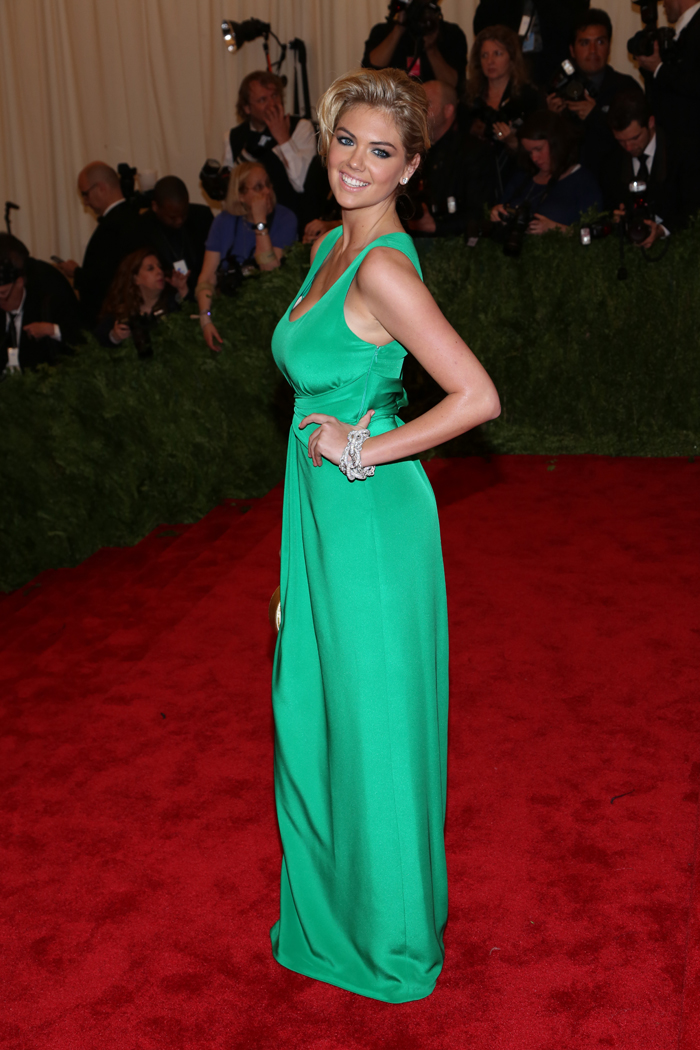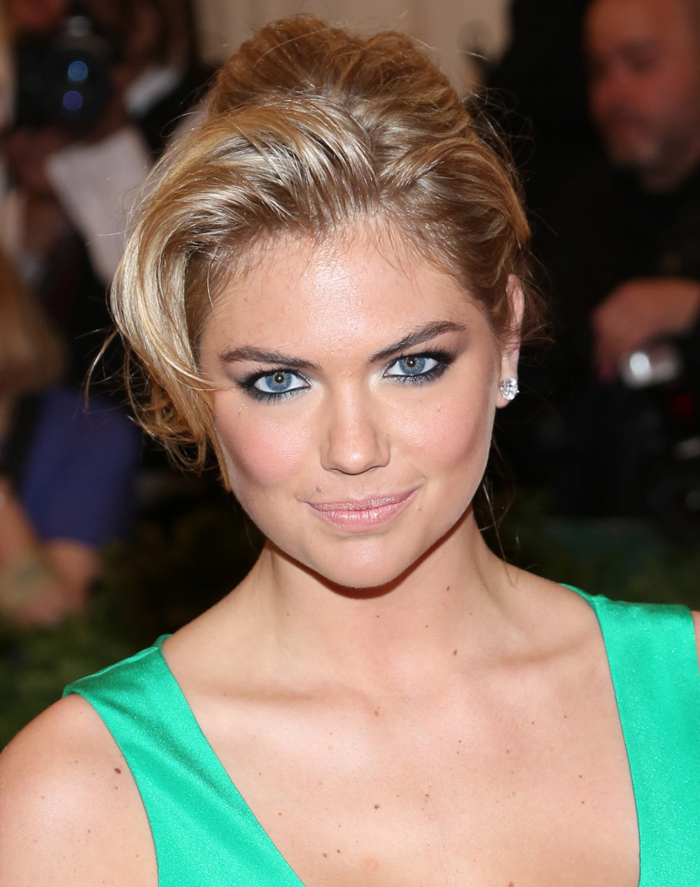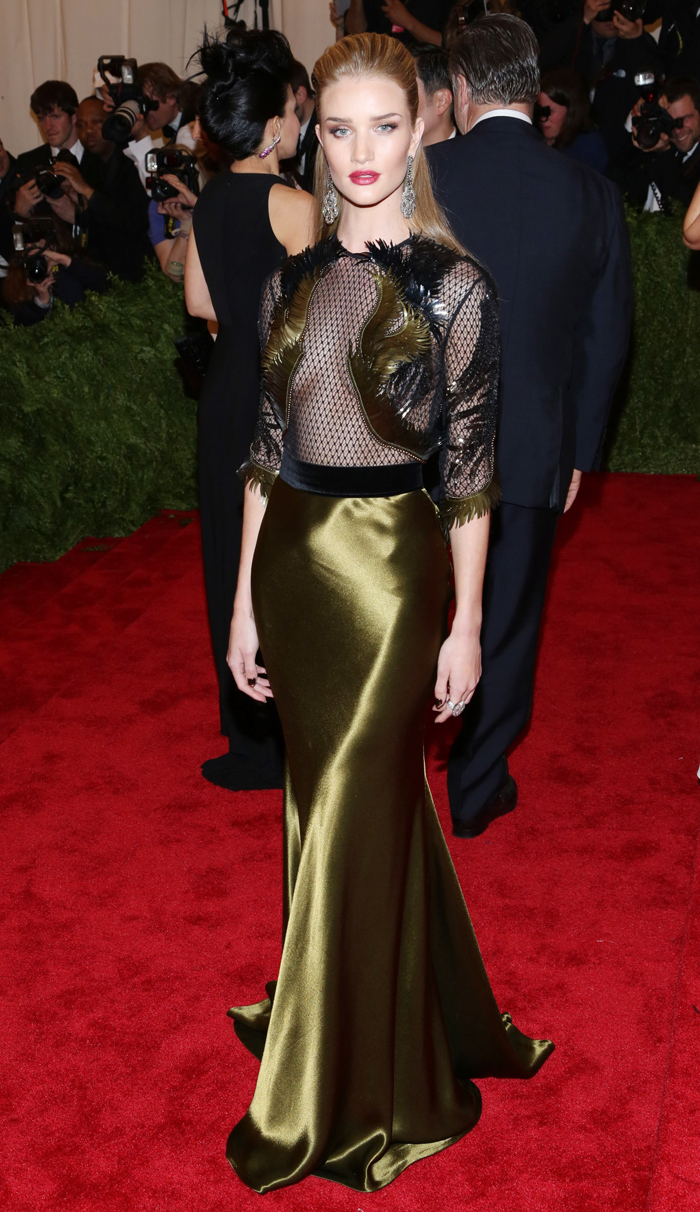 Rosie Huntington-Whitely brought it the most out of all the models in this group by choosing a metallic and mesh Gucci gown that looked like liquid gold mating with the most uppity of punky vibes. Rosie pulls off the mostly sheer top very well with her statuesque frame, and not even feathery, winged boobs can destroy this look. The capped sleeves with a bit of fringe might be a bit too much, and I'm not a huge fan of the massive drop earrings, but Rosie's hair and makeup are just right for this dress.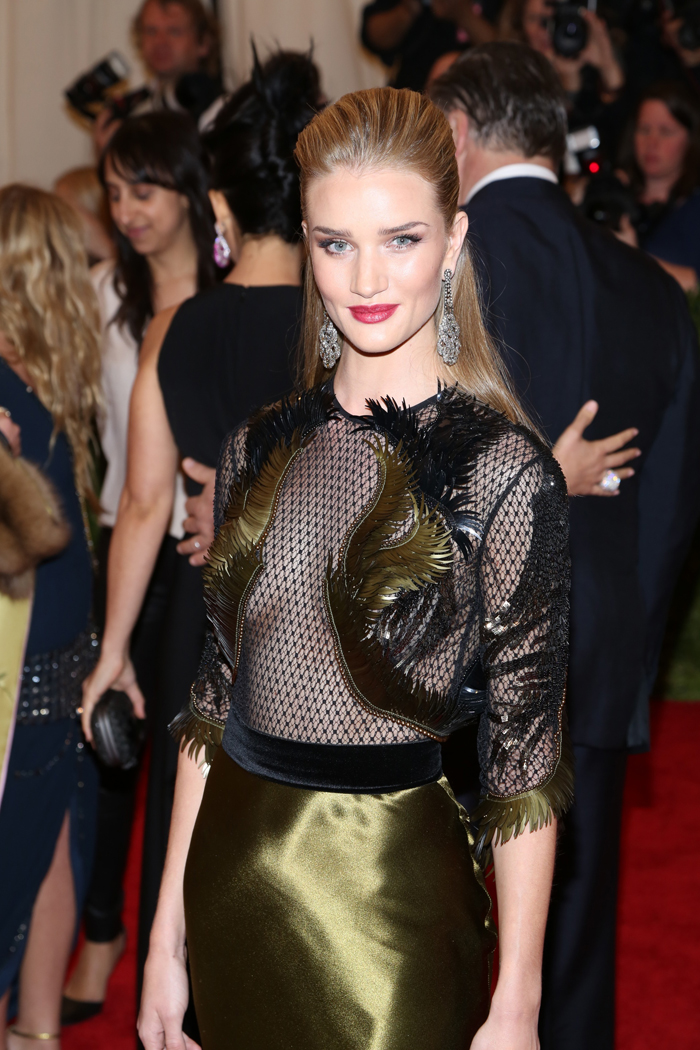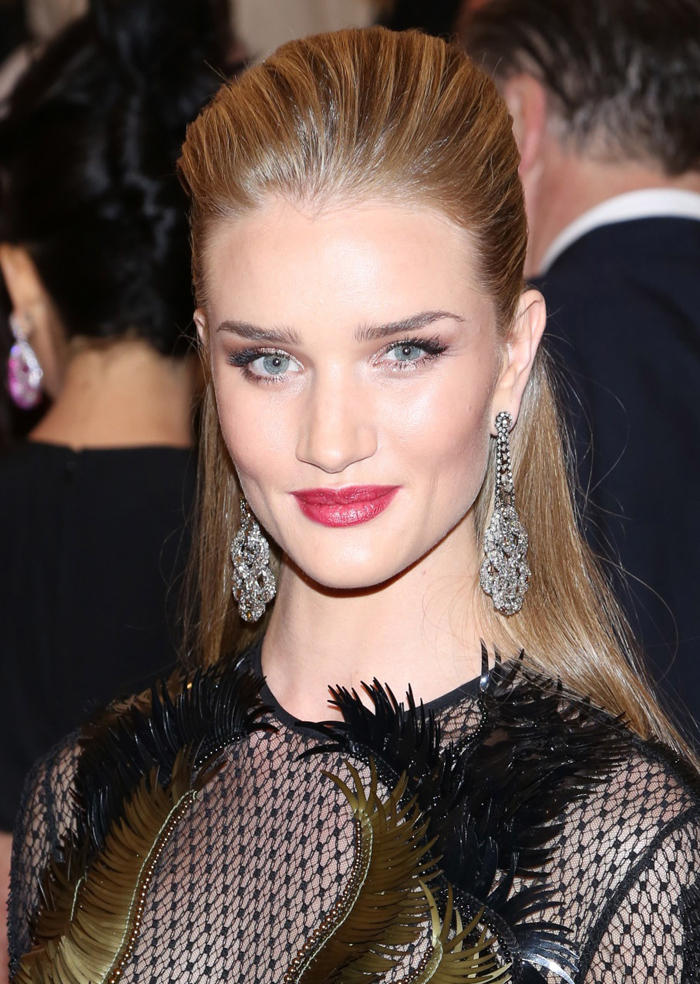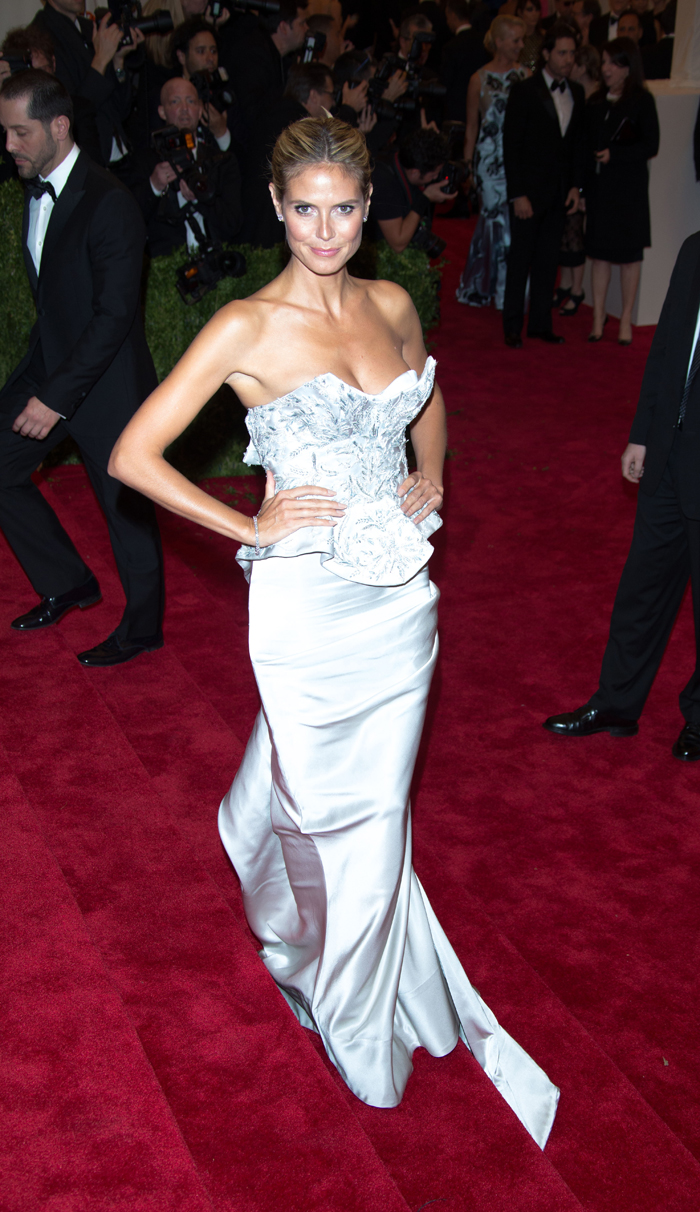 Heidi Klum continues to amaze me with her ability to make an excellent living as a supermodel but still continuously mess up on the red carpet. First off, Heidi chose a Marchesa gown, which is never a good sign. Secondly, she completely ignored the theme and went with a "Vegas showgirl" vibe. I guess we should all just be grateful that her girls aren't hanging out all over the place. Instead, she looks like Disney on Ice.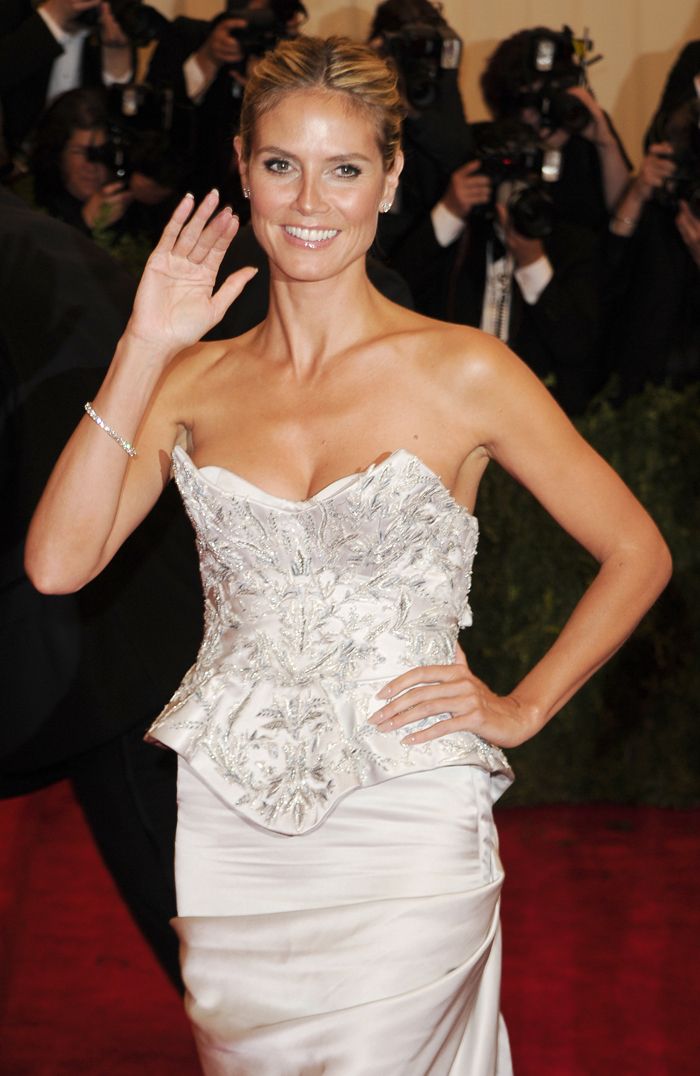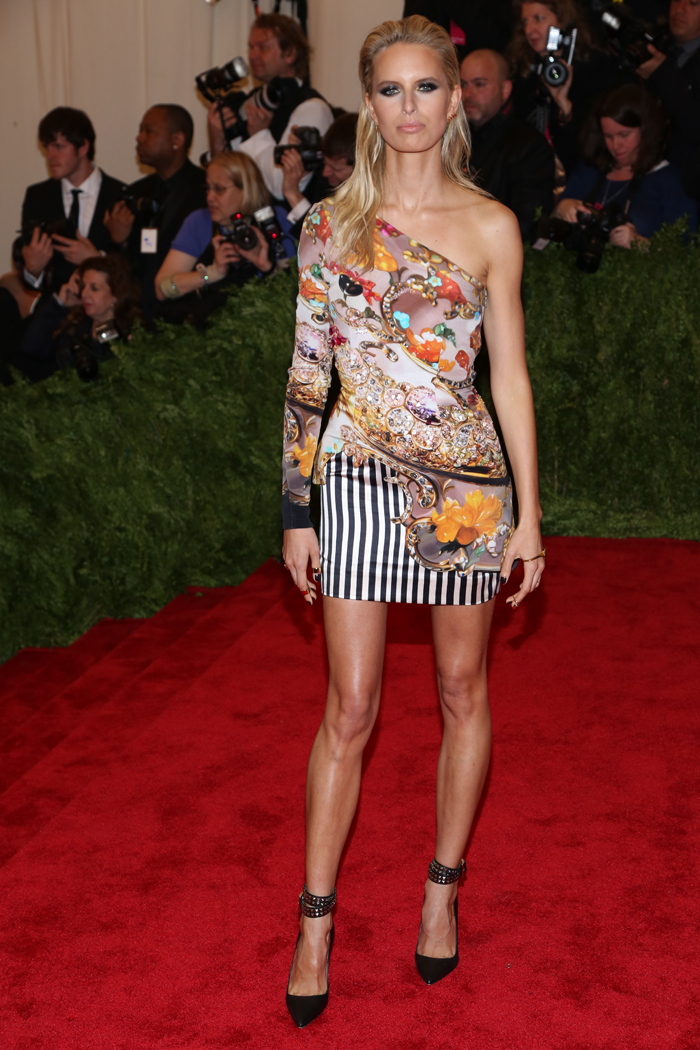 Karolina Kurkova looks a bit out of place with such a short, short dress at such a formal event, but that's okay. Karolina is wearing Mary Katrantzou with a very loud, mismatched print top and skirt with one sleeve. If not for the punk theme, she would have looked pretty ridiculous, but she carries off the look with a fun attitude.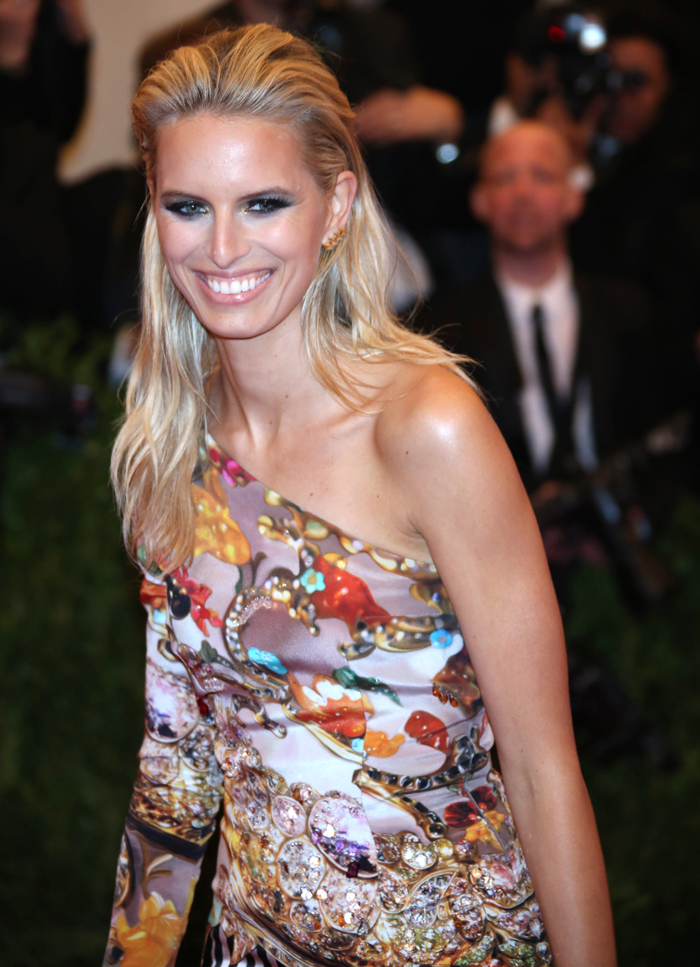 Photos courtesy of WENN