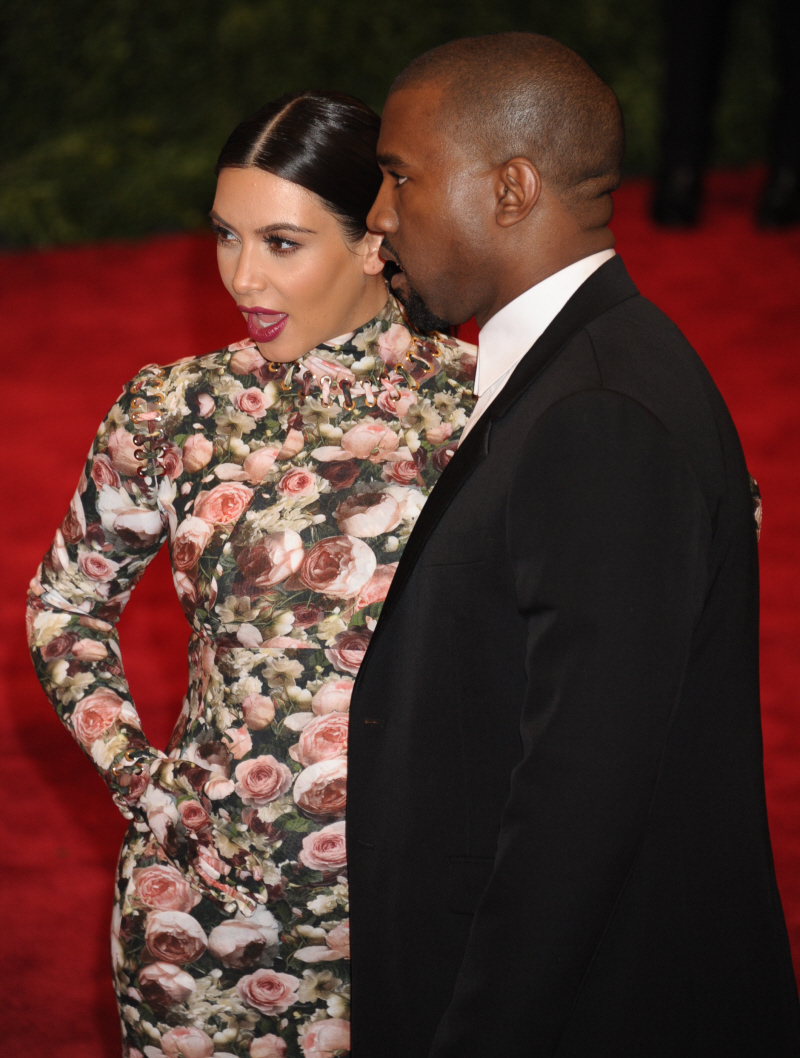 Maybe I'm a hopeless Kardashian apologist, but I still don't understand why Kim Kardashian's Met Gala look was the most talked-out thing out of the event. Was it the sleeve-gloves? Was it the couch fabric? Was it that Kim finally got to fulfill a lifelong dream and attend the Met Gala without Anna Wintour personally throwing her out? I don't get it. Of course I didn't think she looked good, but she was far from the worst.
Anyway, in true Kardashian form, Kim made the most out of her night at the Met Gala. The night before – Sunday night – Kim and Kanye got to go to Anna Wintour's house for a pre-Gala dinner, which must have been exciting for Kim. Then at the actual Met Gala, Kim went a little bit crazy taking selfies, making sure that she got some photos of herself with some big names. Honestly, it doesn't surprise me that Madonna stopped for a photo. It doesn't surprise me that Beyonce and Solange stopped for a photo. It doesn't surprise me that Donatella Versace stopped either (sidenote: is Donatella melting?!). It does surprise me that Valentino stopped for Kim's camera. What's up, Valentino? You can see more of Kim's Met Gala photos here, on her Instagram page.
Also – during Kanye's performance at the Met Gala, he apparently serenaded Kim and, according to Coca Rocha's Vine video, "Kanye telling Kim not to worry what anyone says that she's awesome. Quite touching really." So… he's into it. Even though he's probably flying back to Paris, where he'll stay until the baby is born.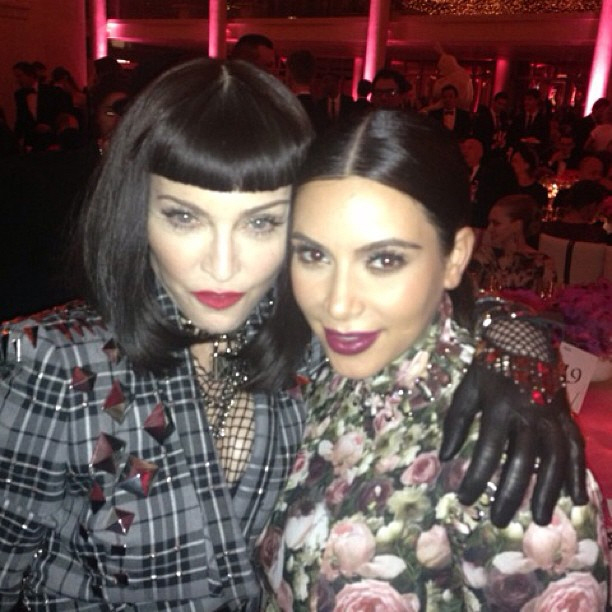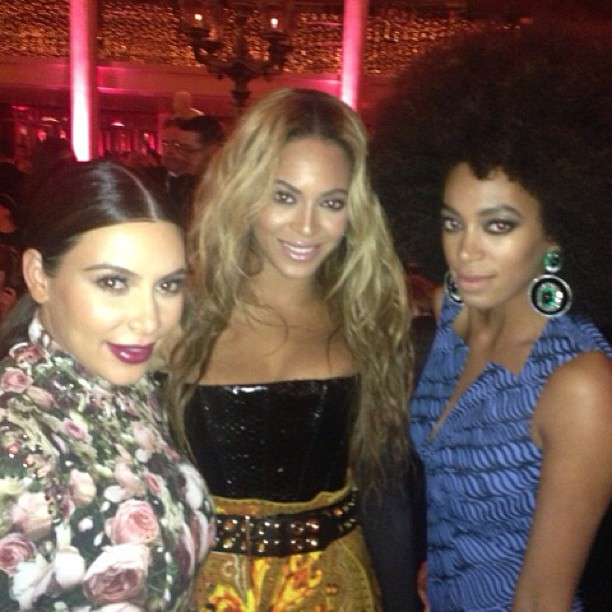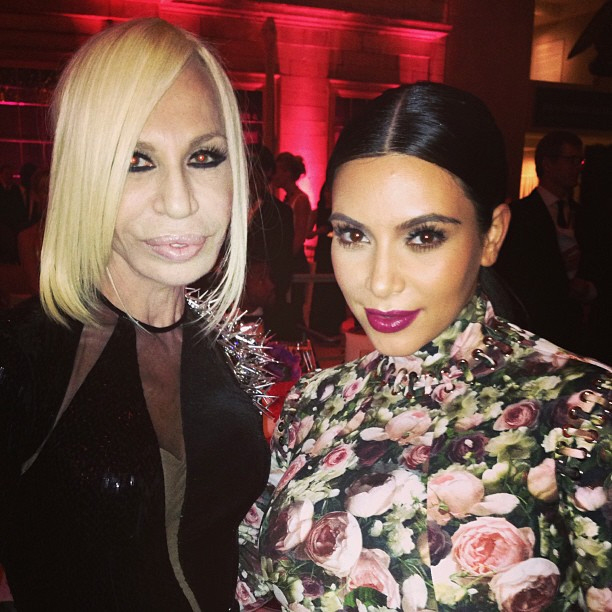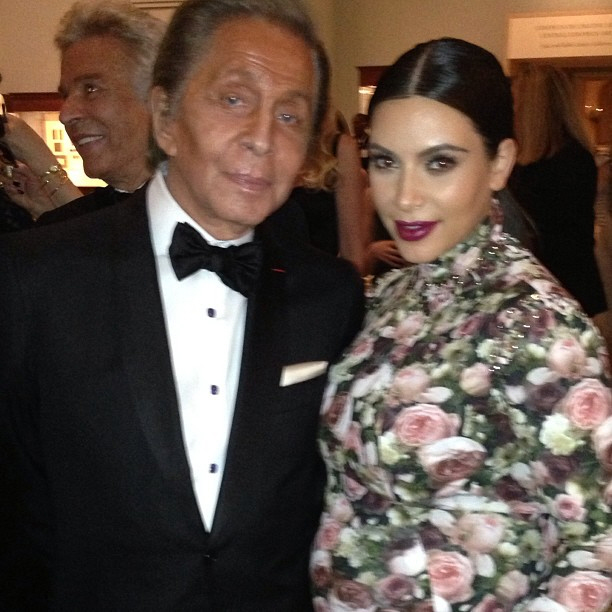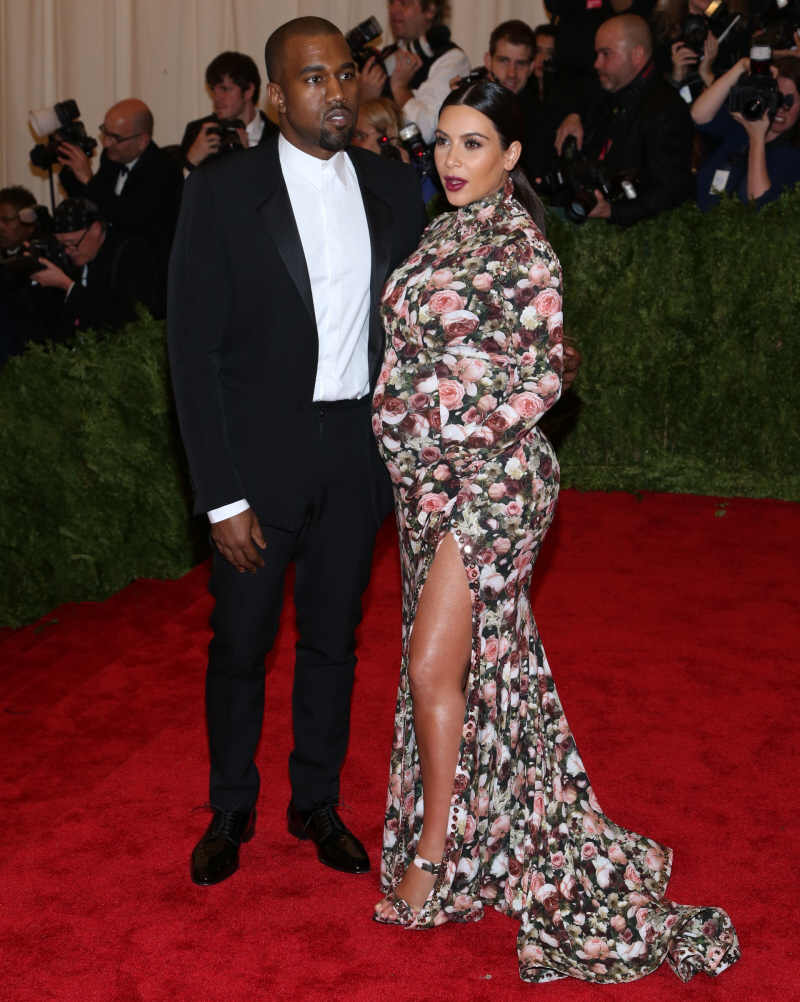 Photos courtesy of Kim's Instagram, WENN.