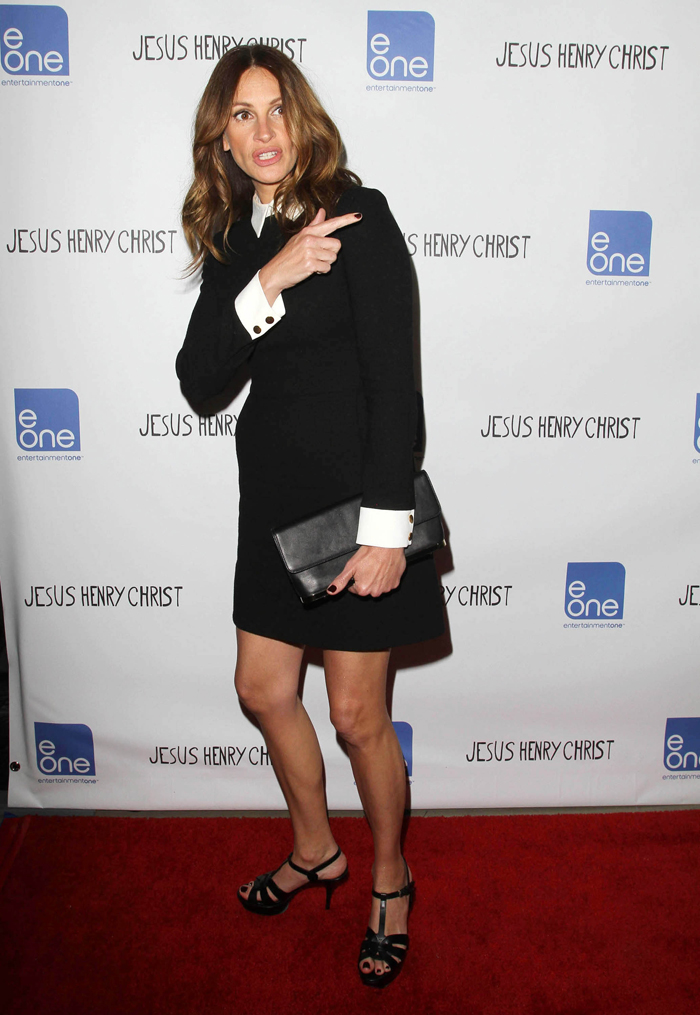 There are some celebrities that would probably make a really great sister — such as Jennifer Lawrence, Mindy Kaling, or Jennifer Garner — and many more who would be positively insufferable to share parents with. I'd dislike it immensely if Gwyneth Paltrow, Jennifer Aniston, or January Jones (even though I love her hair) was my sister.
Also on the bad list? Julia Roberts.
It was only a few years ago when the Enquirer reported that Julia made rude and obnoxious comments about her sister's weight, and it was said that she was "disgusted" by Nancy's appearance to such a degree that she was rolling her eyes and making terrible comments behind Nancy's back. At the time of that story, it was said that Nancy was so upset that she wasn't speaking to Julia at all, but I guess they made up in time for Nancy to invite Julia to be a bridesmaid at her upcoming weekend. Julia has turned her sister down, but it actually sounds like she has a good reason. Here are the details from this week's issue of the Enquirer: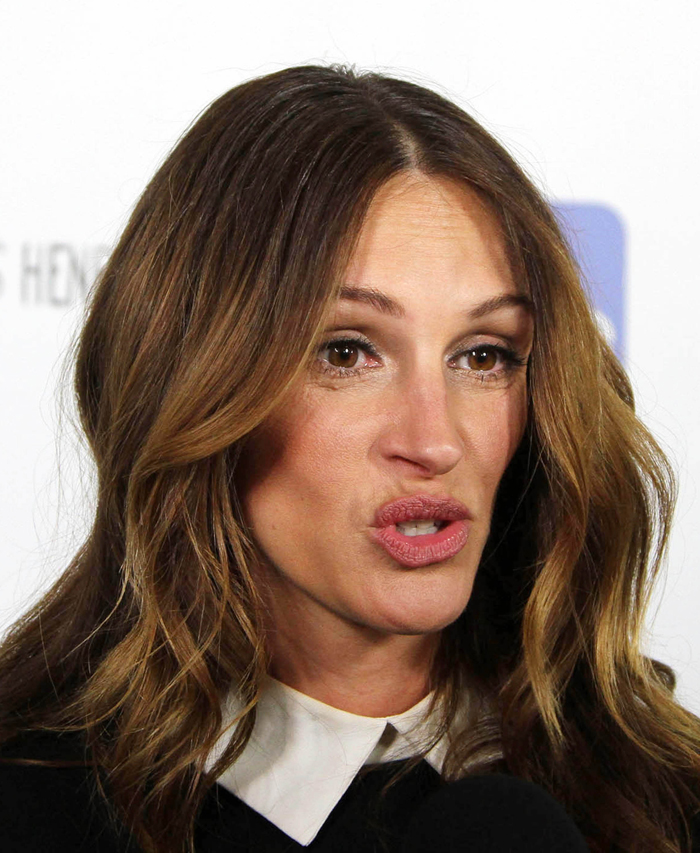 Julia Roberts is staying away form her sister's wedding, a source says, because she hates the groom and doesn't want to get stuck with the bill!

Nancy Motes — the star's younger half sister — asked her famous sibling to be a bridesmaid in her upcoming nuptials to John Dilbeck. Julia not only said "no" — she's even refusing to go as a guest, the source added.

"Julia doesn't think much of Nancy's husband-to-be," revealed an insider. "She's convinced he's sponging off Nancy, who doesn't have that much money in the first place. They moved out to L.A. from Georgia, and John was working at a Panda Express restaurant. But he quit his job after Nancy landed a gig as a production assistant on "Glee."

John recently made a splash by getting down on bended knee and proposing to Nancy in front of cast and crew members on the Hollywood set of the hit FOX show. Ironically, the source says it was Julia who got Nancy the job by pulling strings with show creator Ryan Murphy, who directed the 45-year-old actress in the film Eat Pray Love.

This is just the latest in a long list of battles between the sisters. In 2005, Julia exploded when she caught Nancy, 37, snapping pictures of her then-newborn twins, Phinnaeus and Hazel, at the actress' home in Taos, N.M. And in 2011, the two got into a heated fight after Julia made disparaging remarks about Nancy's weight.

"Now Julia won't go to her wedding because she's worried Nancy will try to tap her for more money," said the insider. Apparently the sisters' mom, Betty Motes, is trying to play peacemaker and patch up the feud before Nancy walks down the aisle later this year. But the insider said: "Julia told her not to hold her breath."
[From Enquirer, print edition, May 20, 2013]
I can't blame Julia for not wanting to be taken advantage of to pay for Nancy's wedding. Not only is a fancy ceremony not essential, but if Nancy's betrothed is as much of a freeloader as this story indicates, then Julia is right to suspect that she'd be asked to open her wallet. Sure, Julia has more than enough money readily available to pay without blinking, but I firmly believe that adults should be able to pay for their own nuptials. Parents or siblings can help out if they volunteer to do so, but a bride insisting that someone else pay for "her day" is just childish and wrong.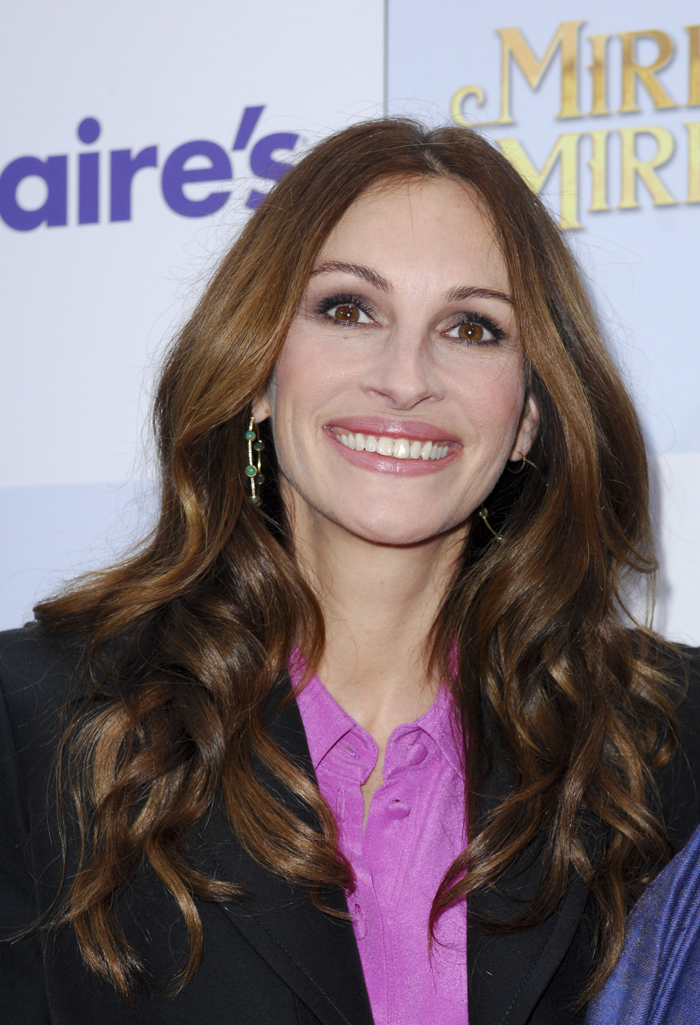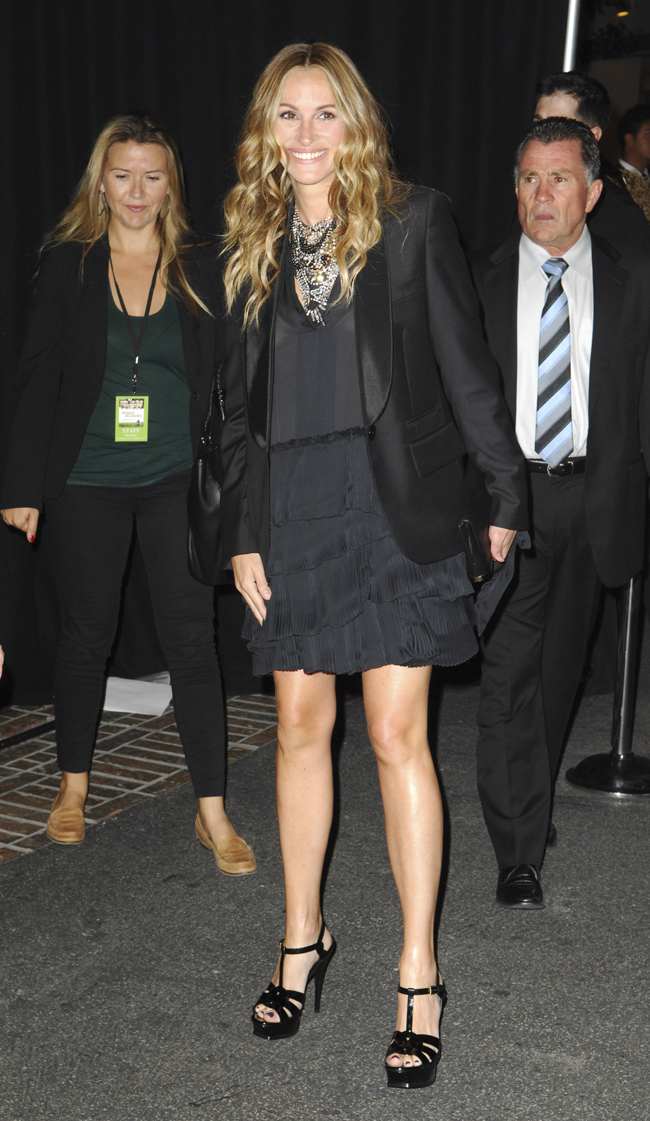 Photos courtesy of WENN