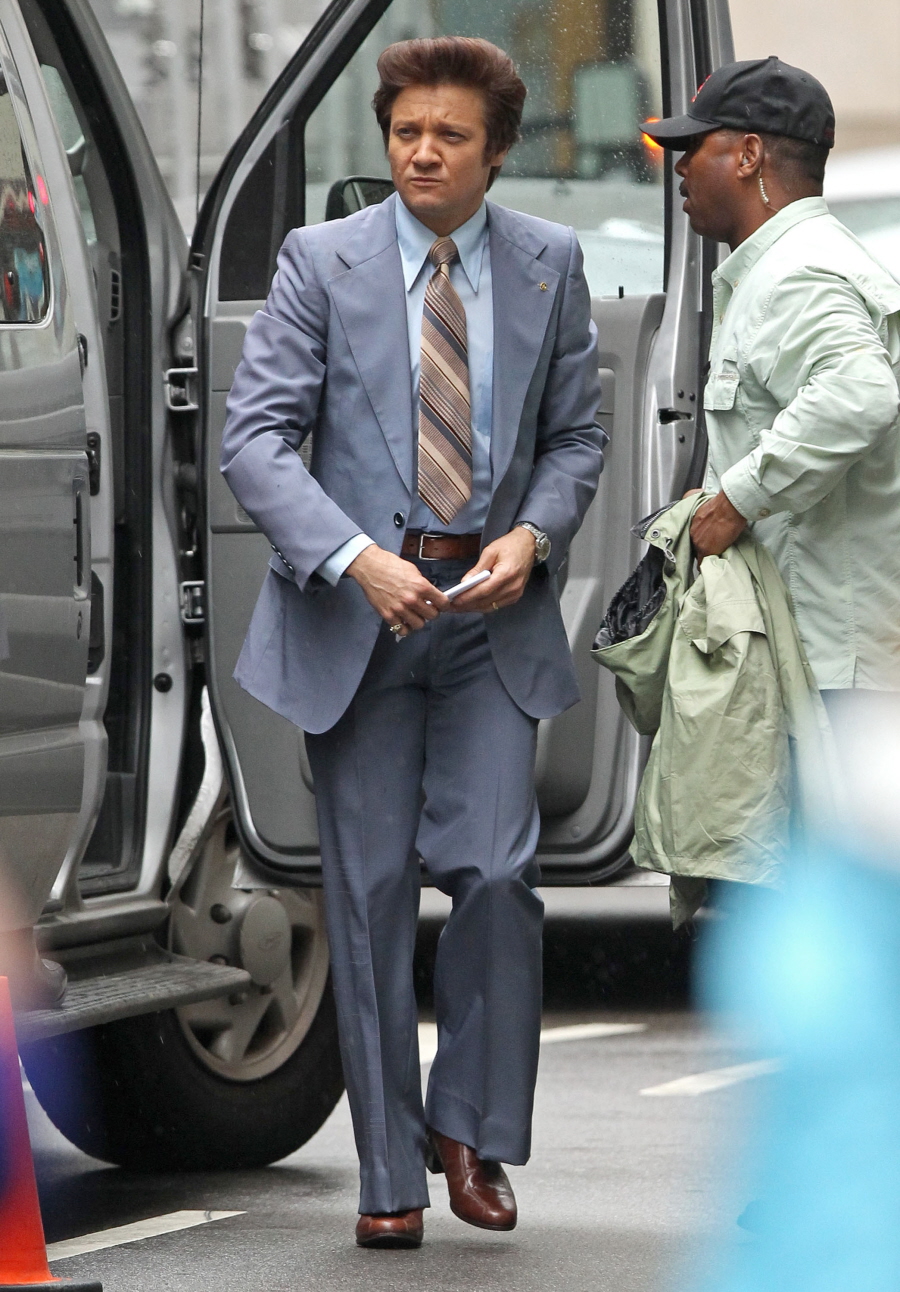 God, these photos make me long for the 1970s to make a comeback in men's fashion. It's not that Jeremy Renner's suit (he's in character) is amazing just by itself, but on Jeremy, the whole package is kind of extraordinary. Women's "retro" fashion is a thing, so why can't modern dudes rock some 1970s-style poly-blend wide-leg trousers? And why is Donald Trump the only modern guy attempting this amazing hairstyle? Jeremy looks like he had a blowout and then they just sprayed a mountain of hairspray to get it to stay up in that crazy pompadour.
Anyway, these are some more photos from the Boston set of David O. Russell's film about the 1970s Abscam scandal. It was untitled for a while, but now the film is being called American Hustle. The production shut down for a few weeks in the immediate aftermath of the Boston bombings, but they've gone back into production now, which is why you'll be seeing more and more photos of Jeremy, Christian Bale, Bradley Cooper and Amy Adams in character, wearing 1970s stuff.
We now know who Jeremy is playing too – he's playing the then-mayor of Camden, New Jersey, Angelo Errichetti. Bale and Amy Adams play con artists working with the FBI to track down politicians and mobsters on the take. You can read the Wiki page on the Abscam scandal here.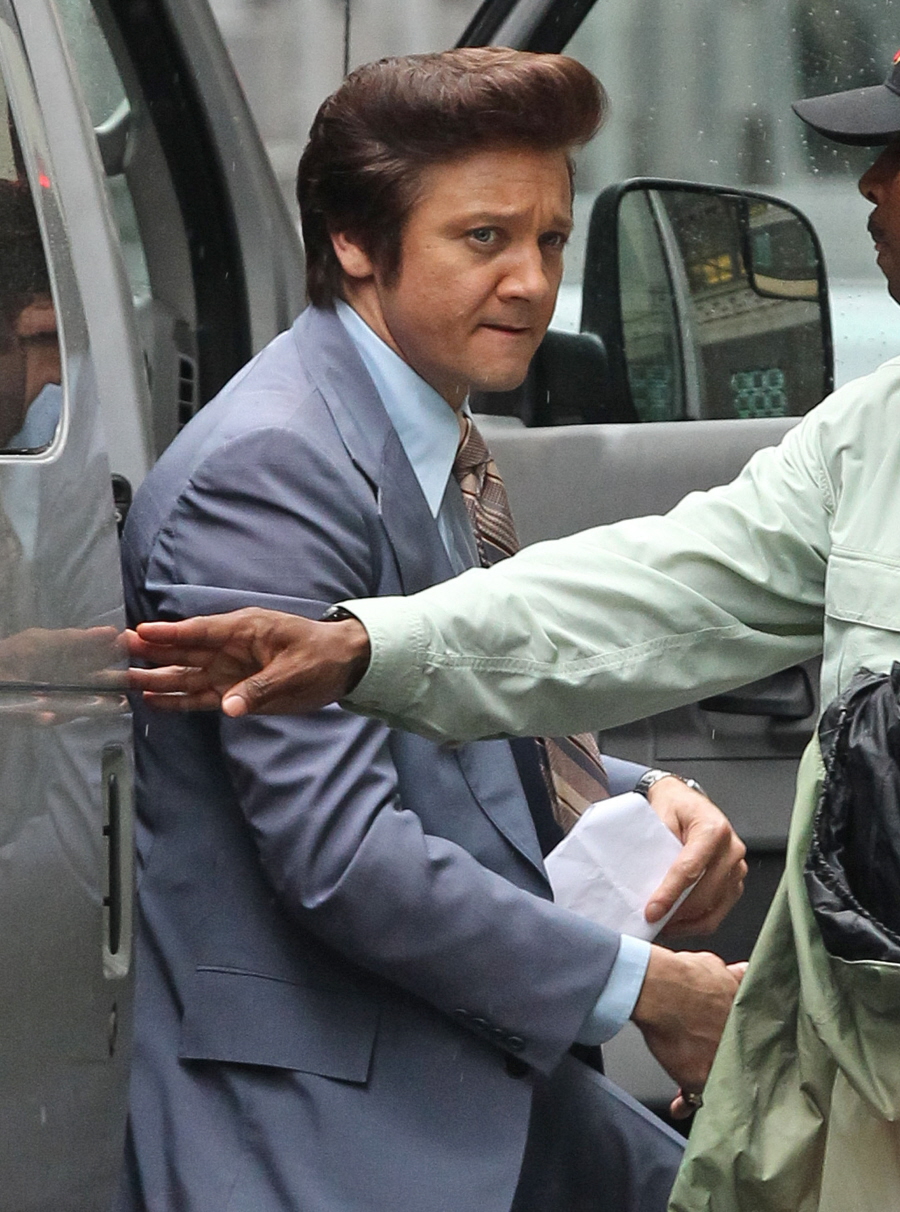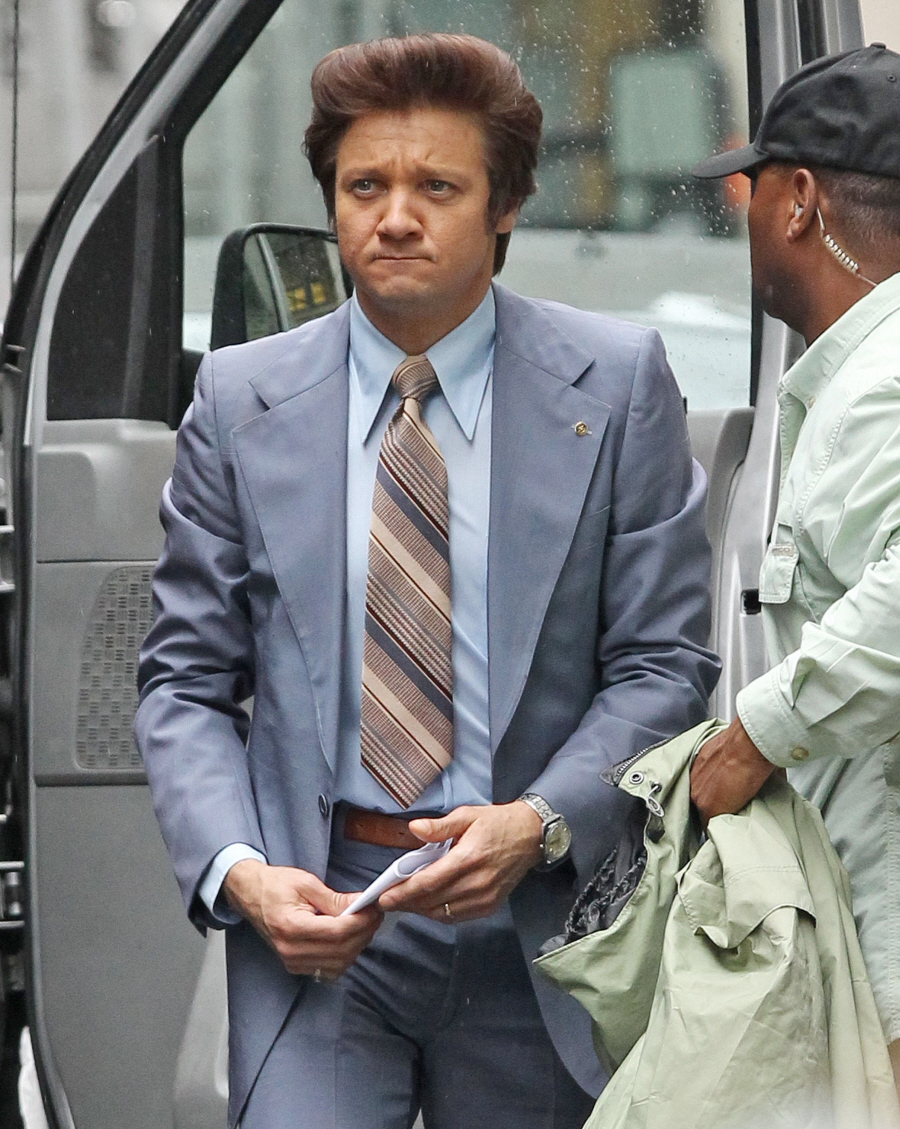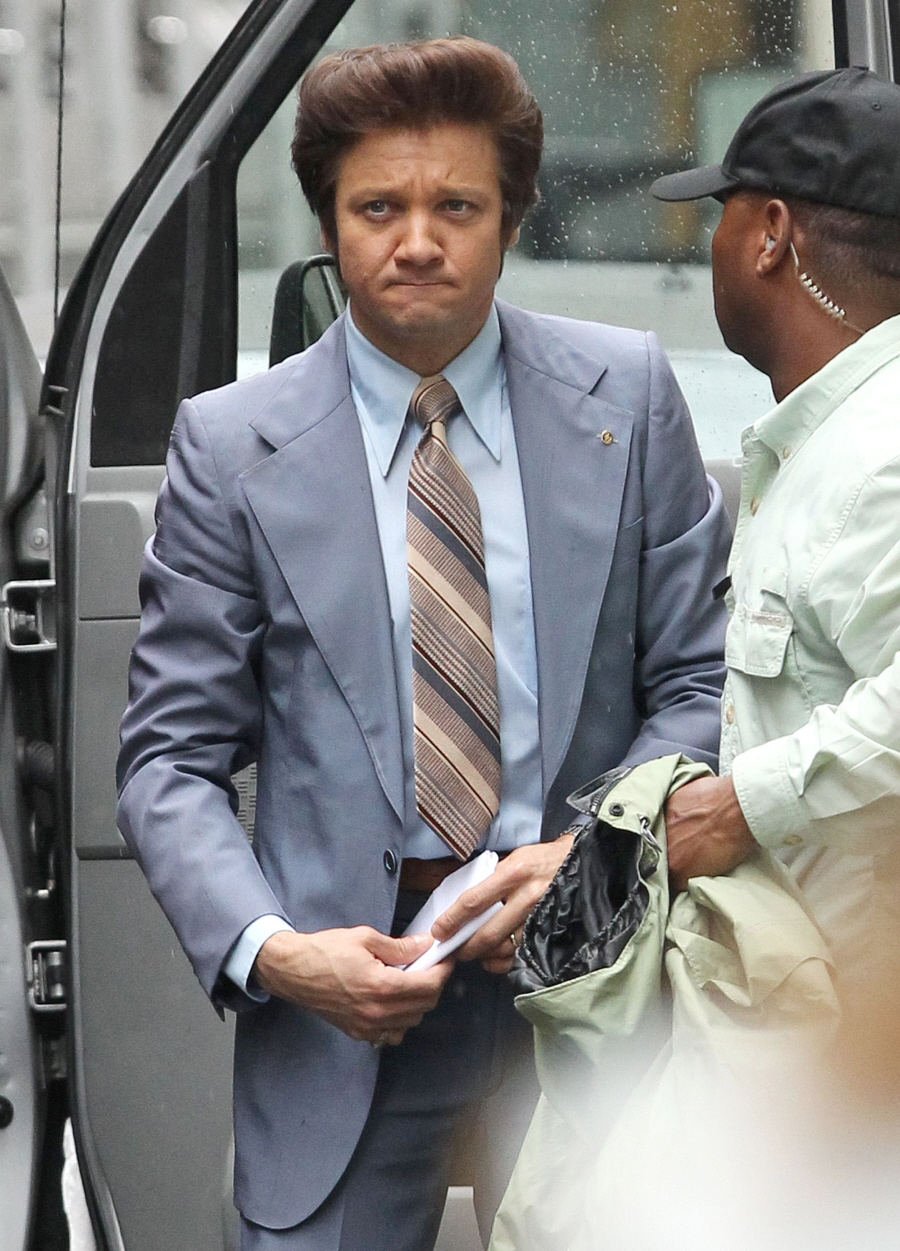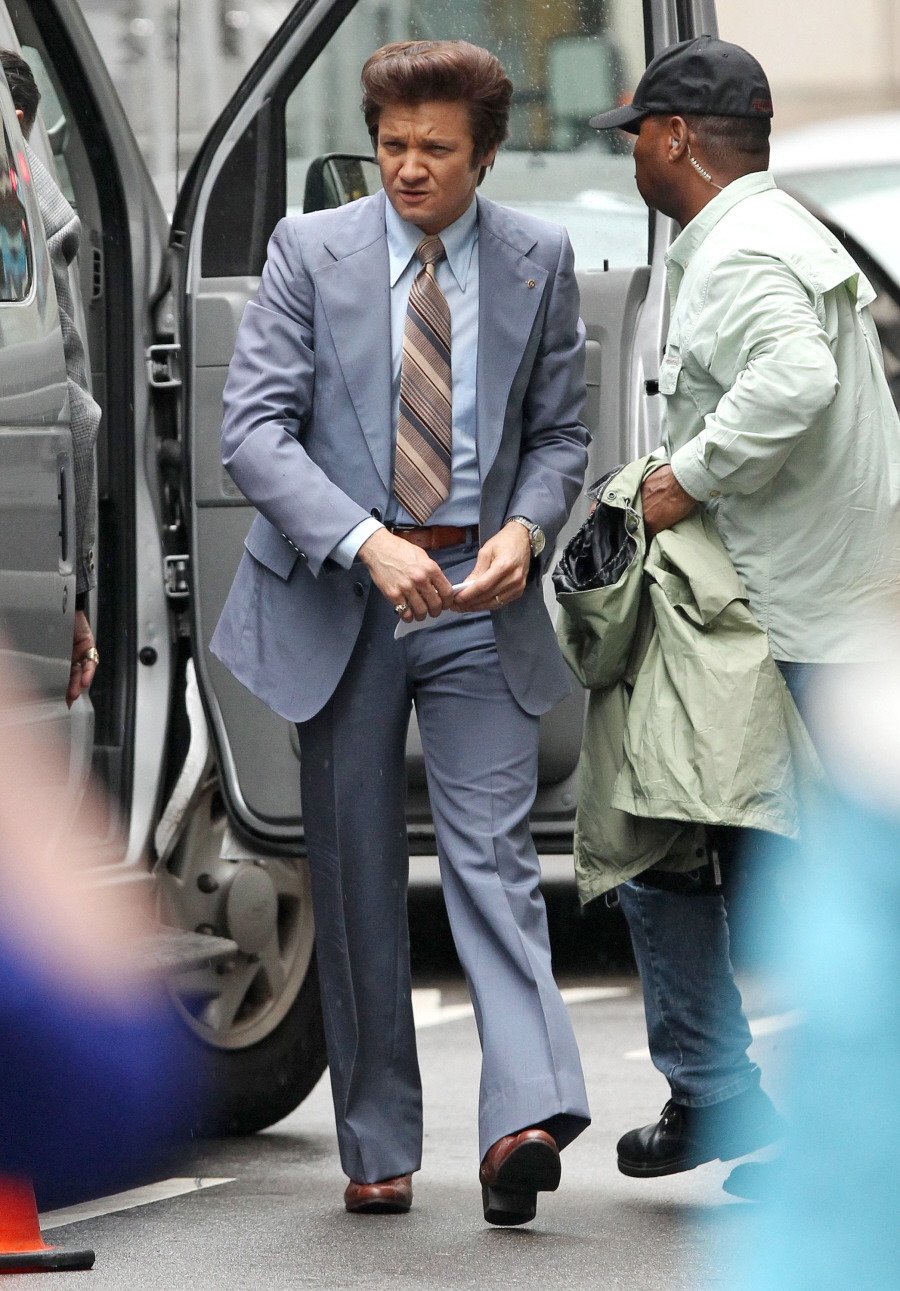 Photos courtesy of Fame/Flynet.