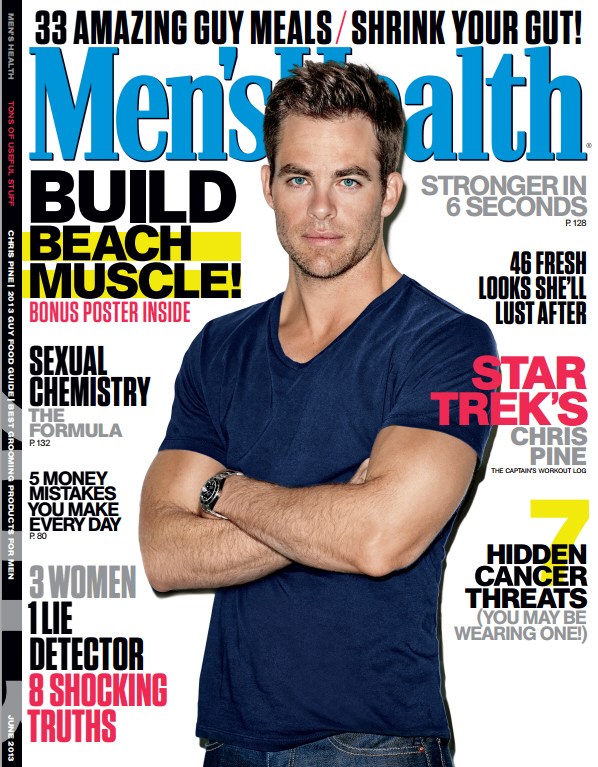 A beard-less Chris Pine covers the new issue of Men's Health Mag to promote his lead role in Star Trek Into Darkness. You know I've been feeling the Pine love lately, but I figured out that I can only really get on board when he's got a beard. Of course he's still attractive clean-shaven, but I'm just a really big fan of the beard. The beard is amazing. Without the beard, I have to focus on his personality which is… okay. It's better than I was expecting. He's smart and well-spoken and he loves to read. Here are some highlights from the interview in case you're interested in anything he has to say (if not you can just look at the pictures):
On why he works out: " I work out because that's my job. What I enjoy about it, beyond the vanity, is the Zen of it. I like getting out of my head: One great way is to sweat your face off. I appreciate that if you're thinking of anything else, you're not working intensely enough."

On his first acting gig as a skateboarding madman on CSI: Miami: "I played a really creepy sociopath who strangled his girlfriend during sex," he says. The experience was better for Pine than for the cadaver. "I kind of loved it," he says. "Once I let go of resistance and leaned in, I thought, 'Yep, this job definitely rocks.' "

On his biggest fear: "Mediocrity scares me," he says. "It's the fear of not being as good as you want to be. If you give over to that fear, it will sabotage you. As much as I can, I try to use that fear to guide me."

On how is first audition went for Star Trek: "As badly as you can imagine."

On when he got a callback for Star Trek after bombing the audition: "When you want something enough, it brings out primal emotions," he says. "You get into this place of 'must happen, must happen.'"

On what's in store for Star Trek into Darkness: "Much more action; much, much more intensity; and a lot more fighting." In a couple of words? "Seriously epic," he says.

On being a misfit in high school: "Just looking at a girl felt awkward. When you feel like an oddball, it never really leaves you. Even now, I'm better around people who are uncomfortable with themselves, the misfits."

On his father's acting career: "Acting was work for him. It was a job. I always thought there was something great about that. Almost like you're working in a bank. You don't get carried away with yourself."

On being mentored by Alec Balwin: "I was transparent in my desire to be mentored. 'Please give me sage wisdom,' I'd say. Alec just took me by the shoulders and said, 'Do it,' which to me meant 'Jump in, dive in, take it. Smile and laugh. Grab it, chew it.'"

His Motto: "Just get in there and get dirty."

His Hero: "My father. He leads with his heart. I have a memory of us fishing. It could be f–king miserably boring, but he was totally invested in what this experience was going to be for me. His absolute dedication to my interest is what moves me when I look back on it."

Last website he recommended to a friend: "Truthout.org."

What to cook to impress a girlfriend: "Steak: Sear the meat to create a few nice lines. Know how long to grill it so you only have to flip it once."

Last time he cried: "I cry all the time—at work, at the shrink's, with my lady. The Notebook killed me. Up destroyed me. Up was like the animated Amour."
Aw, I like a man who talks about crying. He cries at work! He cries with his lady! He cries at movies! And he cries with his shrink? He has a therapist? That's interesting. That might explain why he seems so… straight-forward these days. As for his fear of mediocrity… well, be gentle on him! I have no comment on that.
I had to look at Truth-out.org to see what it was about – don't let the name confuse you, it's not some kind of 9/11 truther/conspiracy blog, thank God. But it is a liberal/progressive site with some conspiracies/truths (mostly about corporate lobbyists and fracking) here and there. There's an interesting interview with Julian Assange which I'm going to read later. Thank you, Chris, for recommending this site!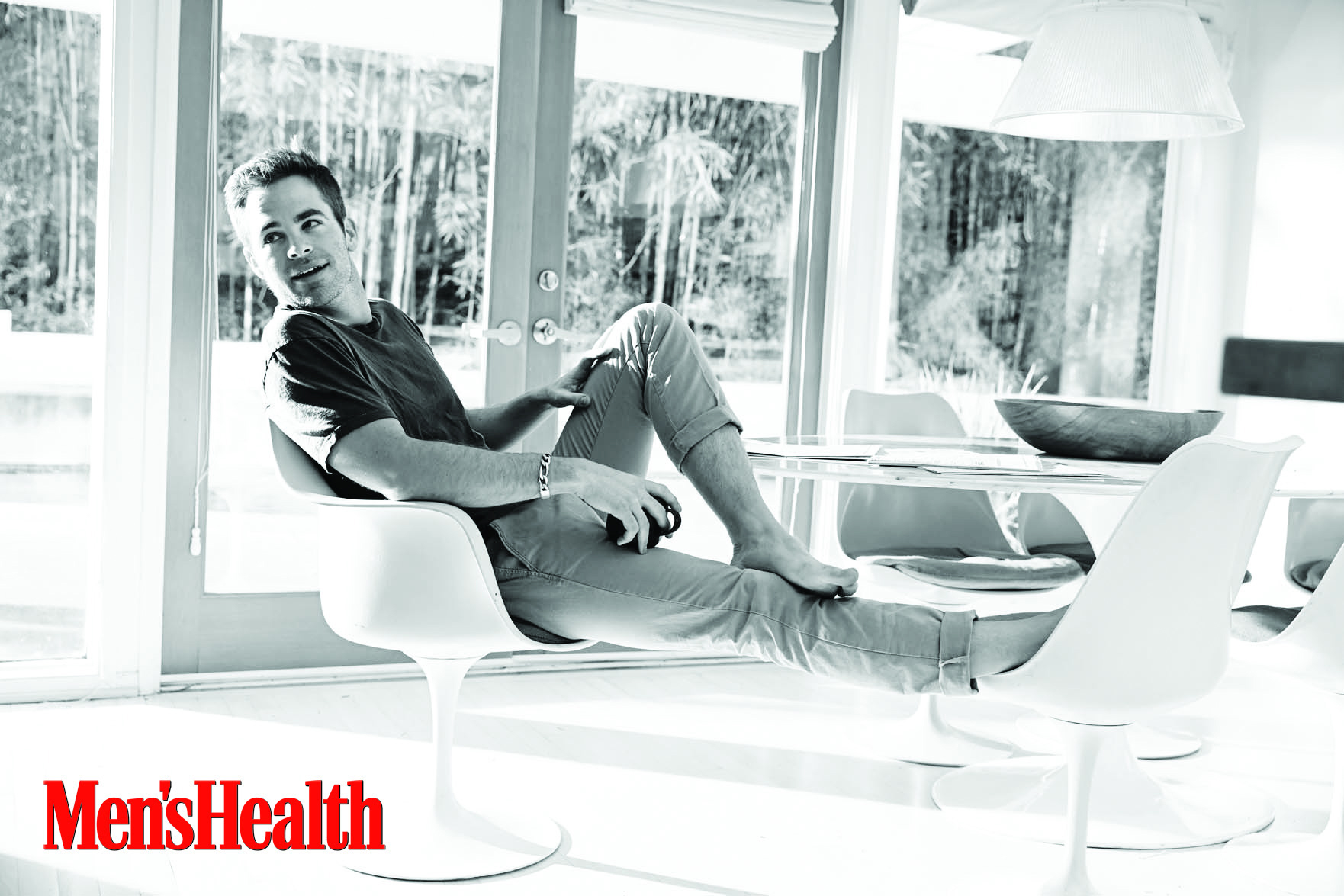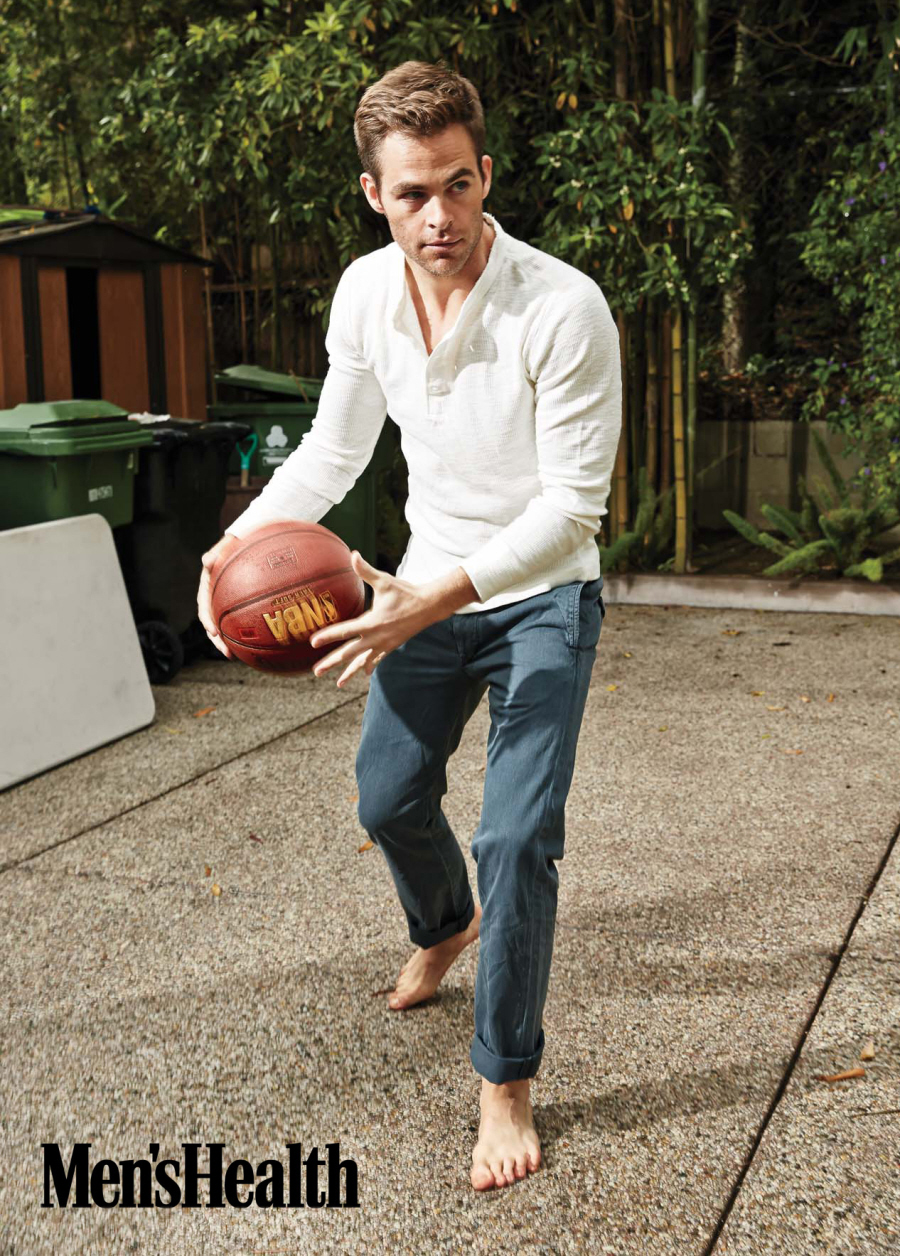 Photos courtesy of Men's Health.