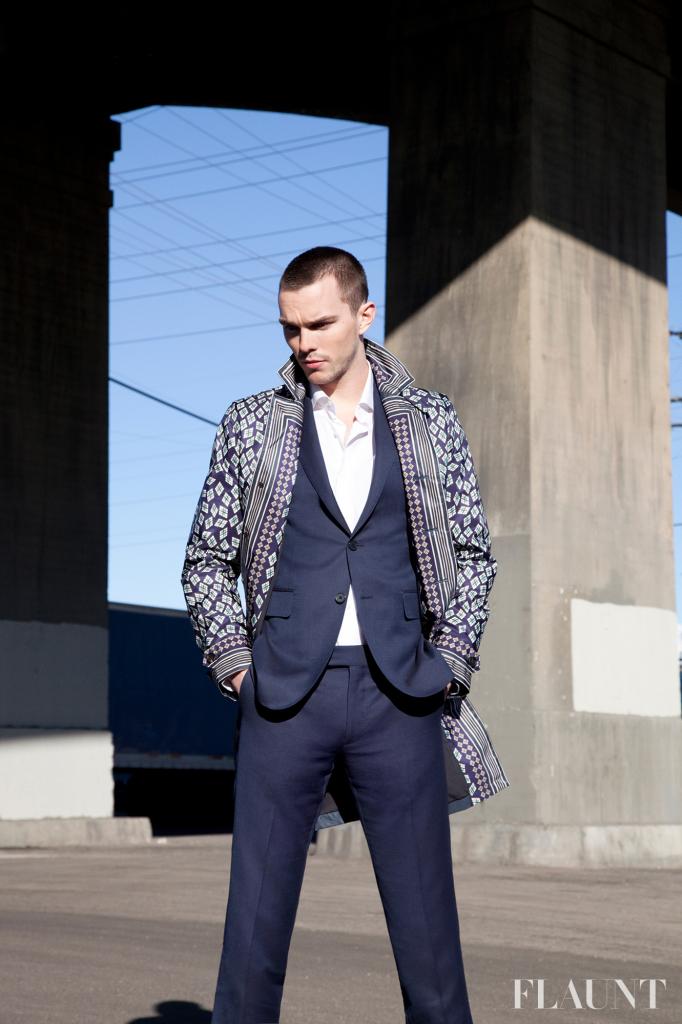 Nicholas Hoult appears in the upcoming "fabrication" issue of Flaunt magazine. Don't worry — I don't understand the meaning of that concept either. The shoot is kind of strange and a bit of a waste when it comes to highlighting this lovely, up-and-coming Brit. The clothes are pretty awful, but the close-ups of Nick's face are rather appealing. He's got amazing bone structure and piercing blue eyes that manage to not look all serial-killer-esque like Bradley Cooper's peepers.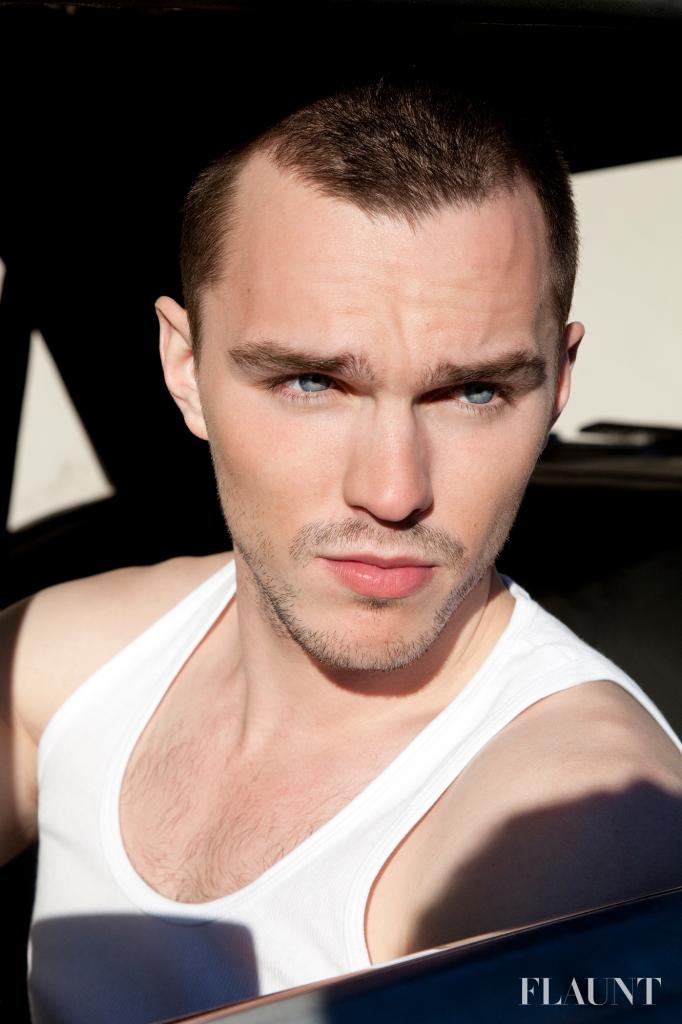 Since Flaunt hasn't released any interview excerpts yet, let's talk about this guy's love life really quickly, shall we? Just a few weeks ago, Kaiser reported that Nicholas and Jennifer Lawrence were spotted enjoying a dinner out together even though they ended their two-year relationship in January. Of course, there are a whole lot of us (myself included) who would love to see Nick and JLaw get back together, but not so fast. At the Met Gala (where he and JLaw arrived separately) Nicholas claimed that the two were just "friends." Then after the Met, Nicholas supposedly partied with his Mad Max: Fury Road co-star, Riley Keough, and the Mail has photos of of Nicholas and Riley walking down the street in NYC together the next day. For what it's worth, they don't look very couple-y together, but who knows.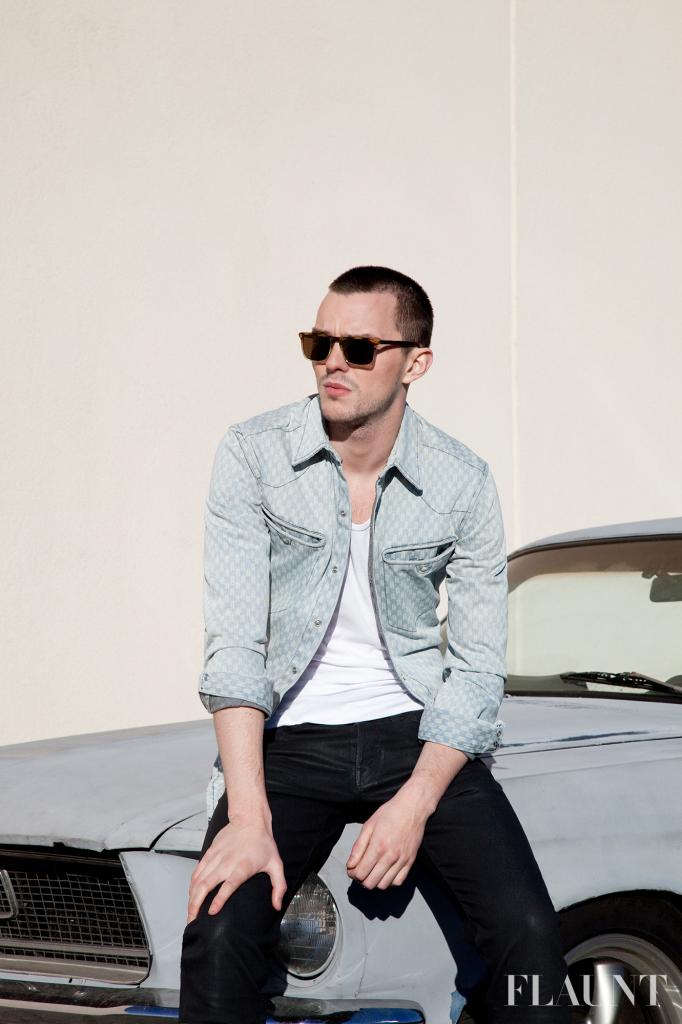 Like I already said, this post is mostly about the photos, but Flaunt promises that the interview features Nicholas supposedly discussing honesty, family, and "dropping trou" for this photo shoot. Hmm, I don't see any evidence of dropped trou, do you? However, I am receiving some serious Miami Vice vibes. Maybe these photos are cropped, and Nick has his pants off in the actual magazine. One can only hope.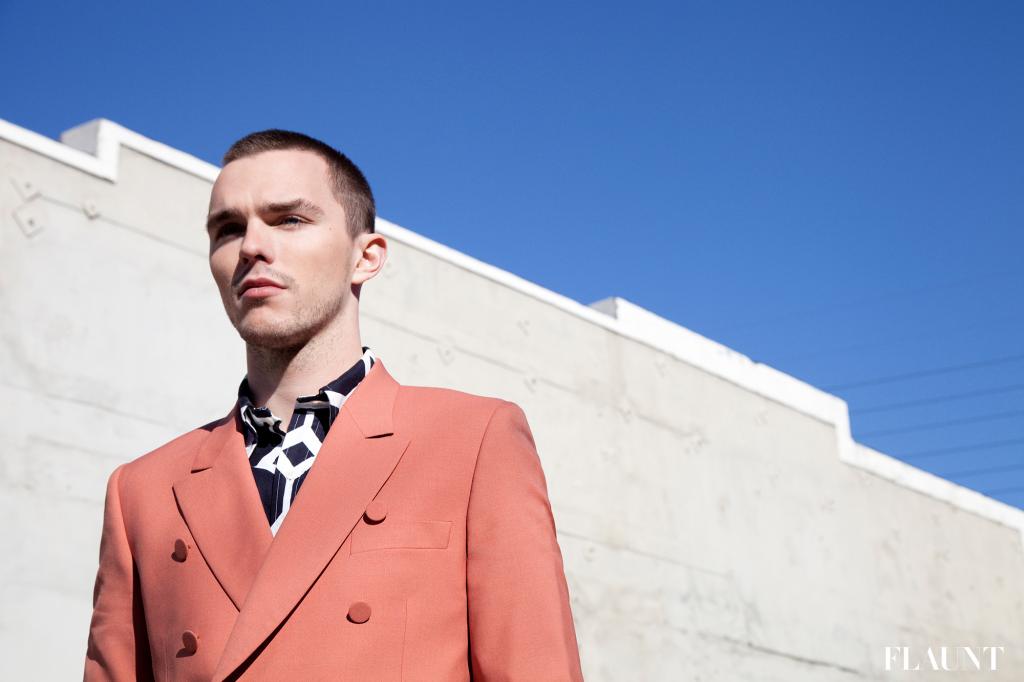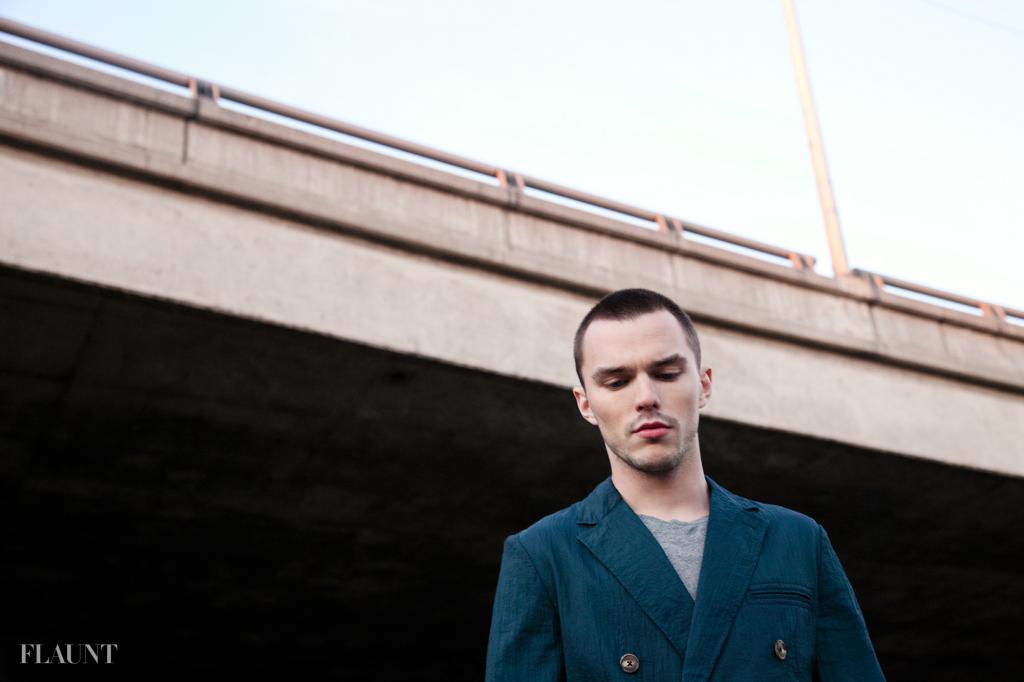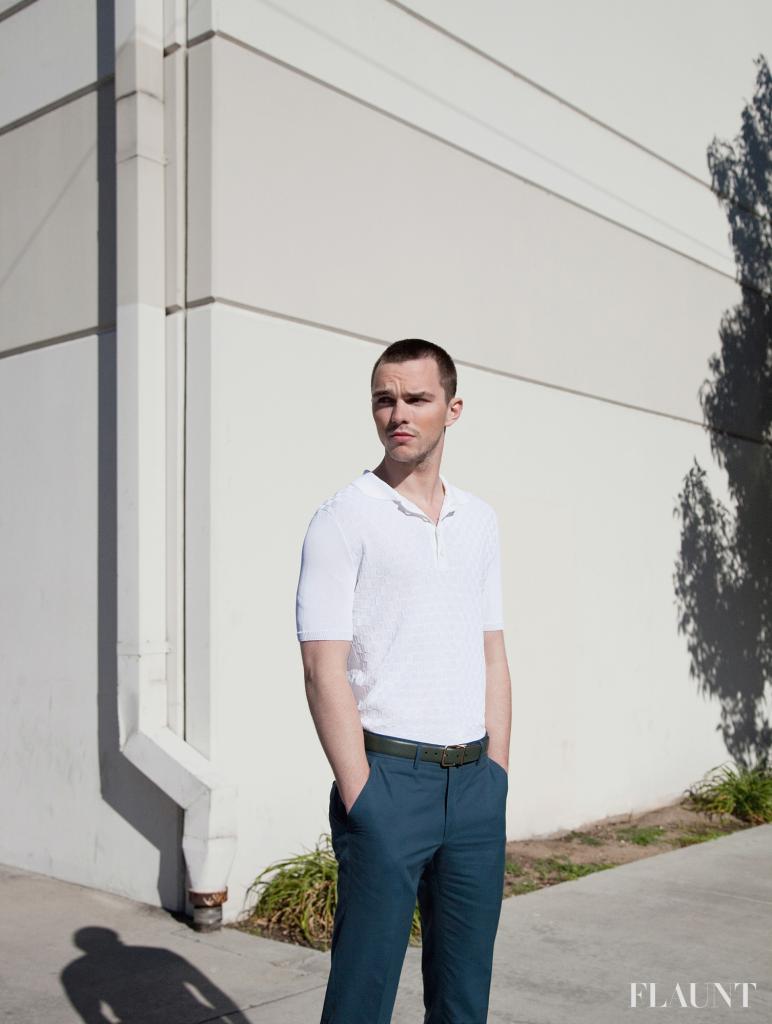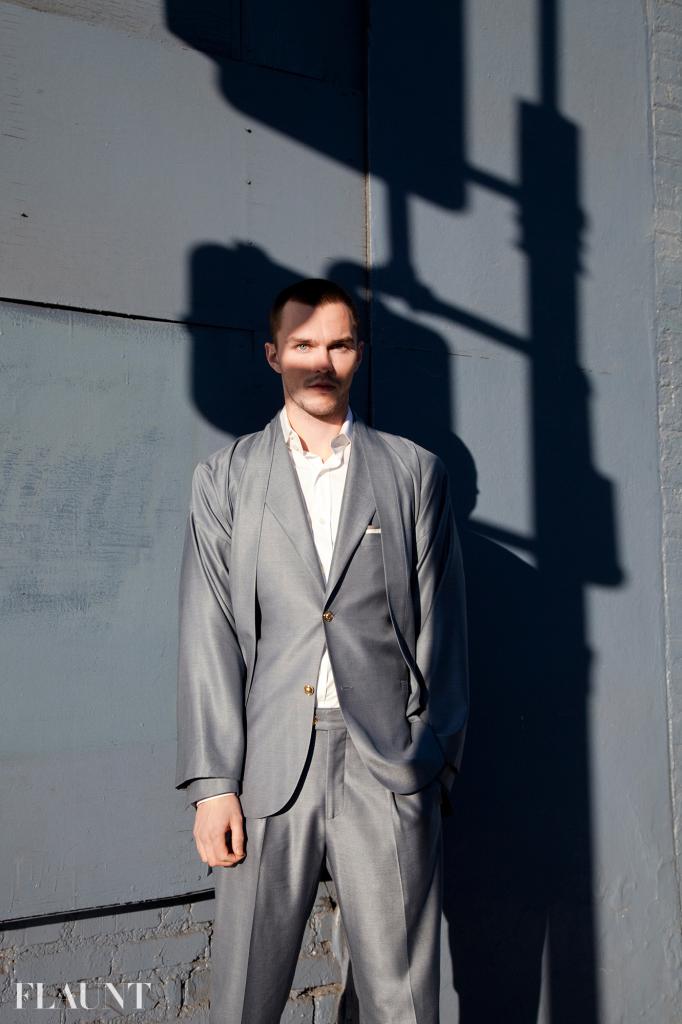 Photos courtesy of Flaunt