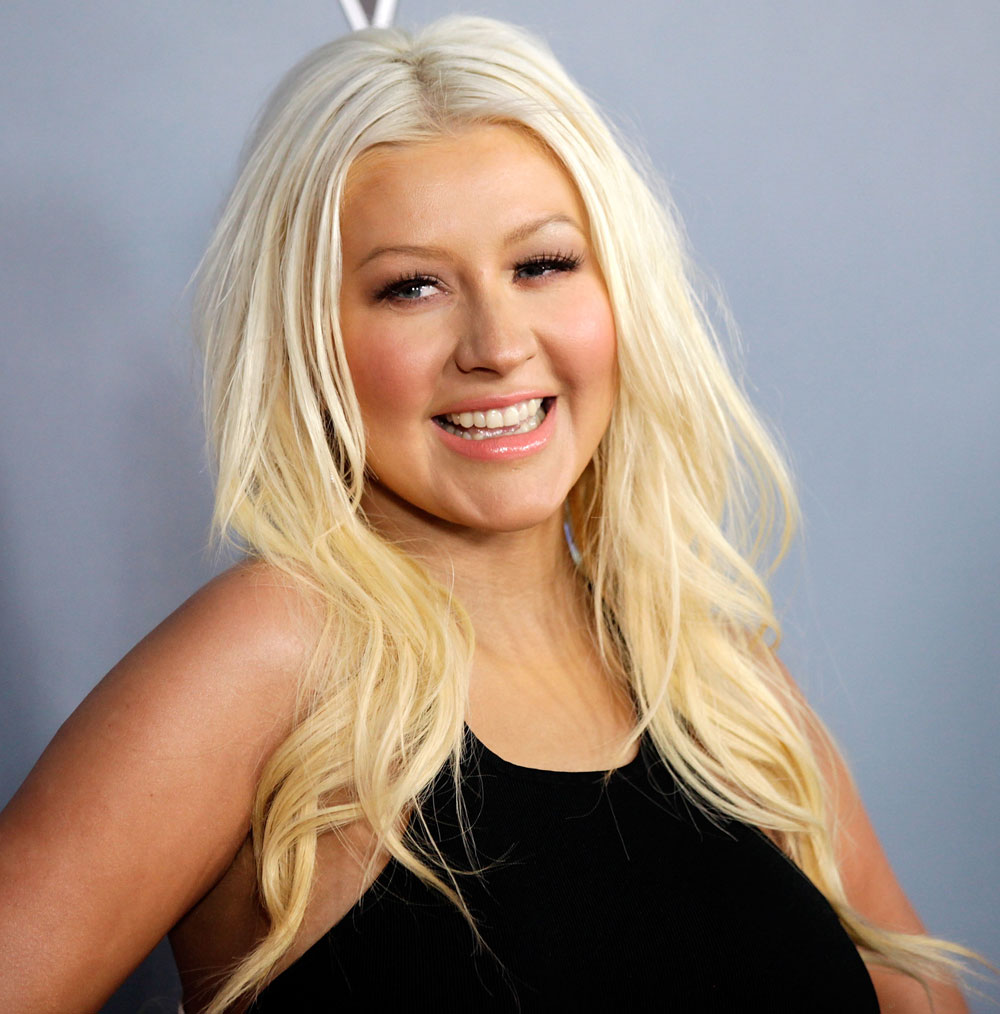 I guess it was always the plan to have Christina Aguilera back on The Voice after her hiatus this season, and it's happening. The Wrap reports that Christina has inked a $12.5 million deal to return to the show as a coach, and that Cee Lo Green is returning as well for substantially less. In comparison, XTina earned a whopping $17 million for the same gig last year. So she's taking a pay cut, but she's still raking it in. The Wrap reminds us that Britney made $15 million for X Factor and Mariah's salary on Idol was $18 million. So there's some kind of benchmark for overpaid divas on reality judging shows.
Cee Lo Green is in advanced negotiations to return to Season 5 of "The Voice" alongside Christina Aguilera, according to an NBC executive with knowledge of the situation.

"We are not there yet, but working toward it," said the executive.

As TheWrap reported earlier on Monday, Aguilera is already set to return next season as a coach on NBC's hit singing competition.

Aguilera has signed her contract to return to the NBC talent competition, an individual with knowledge of the deal has told TheWrap. According to the insider, Aguilera's return has been kept under wraps for a couple of months.

The pop diva will be paid $12.5 million for Season 5, said the executive with knowledge of the deal.

Another insider close to the negotiations said Aguilera made about $17 million when she was a coach on Season 3, which made her one of the highest paid women on reality TV. The insider said she could earn a figure as high as that again, depending on the number of hours she appeared. (Believe it or not, "Voice" coaches are paid by the hour.)

Green would not make anywhere near Aguilera's salary. Negotiations are still underway for coaches Adam Levine and Blake Shelton, who are also expected to return, the insider said.

For comparison, Mariah Carey currently makes a reported $18 million on Fox's "American Idol" and Britney Spears made a reported $15 million on "The X Factor."

Aguilera announced that she was leaving "The Voice" last December to promote her "Lotus" album and tour. Cee Lo Green also announced his exit at the same time. Shakira and Usher replaced them on the current season.

At the time, executive producer Mark Burnett played down the departures, saying that he expected that his coaches would rotate in and out as they are working artists. He also said they were always welcome to return. Shakira is likely to return in a future season.
This must mean that Usher and Shakira are off The Voice for now. I haven't been paying attention to the show this season but Shakira has been spouting a lot of crap recently about how hard it is to be a working mom and lose the baby weight. She sounds like Goop lately, and there's a good reason for that. Shakira also trains with fraudster Tracy Anderson. Shakira just claimed that she looked like a "Shar Pei" after she gave birth. You know this is the exact same thing that Gwyneth Paltrow said about her post-partum figure. Does Tracy encourage these women to sound clueless or are they drawn to her because she justifies their narcissism? Unknown.
Getting back to XTina, I hope this means that she's going to stay somewhat sober and coherent. She had issues during her last stint on The Voice but she seems to have cleaned up recently and I hope that sticks for her. Not that I'm too invested in her well being. Drunk diva XTina is fun. Plus she wears the best outfits.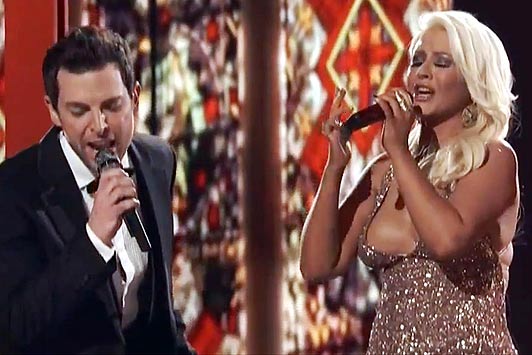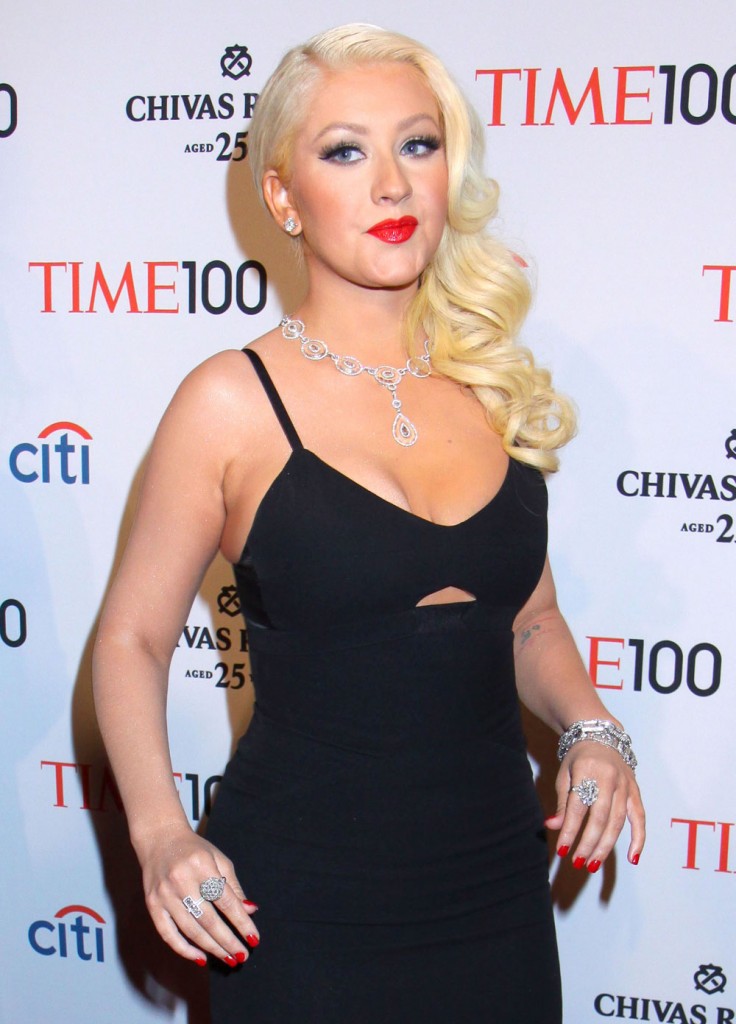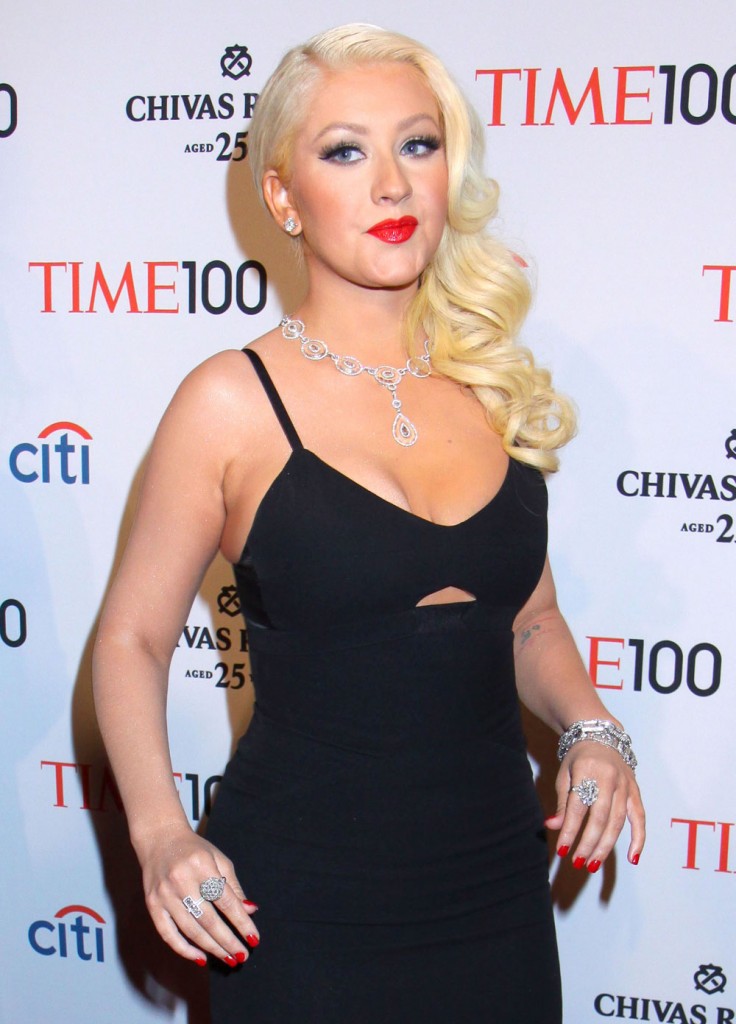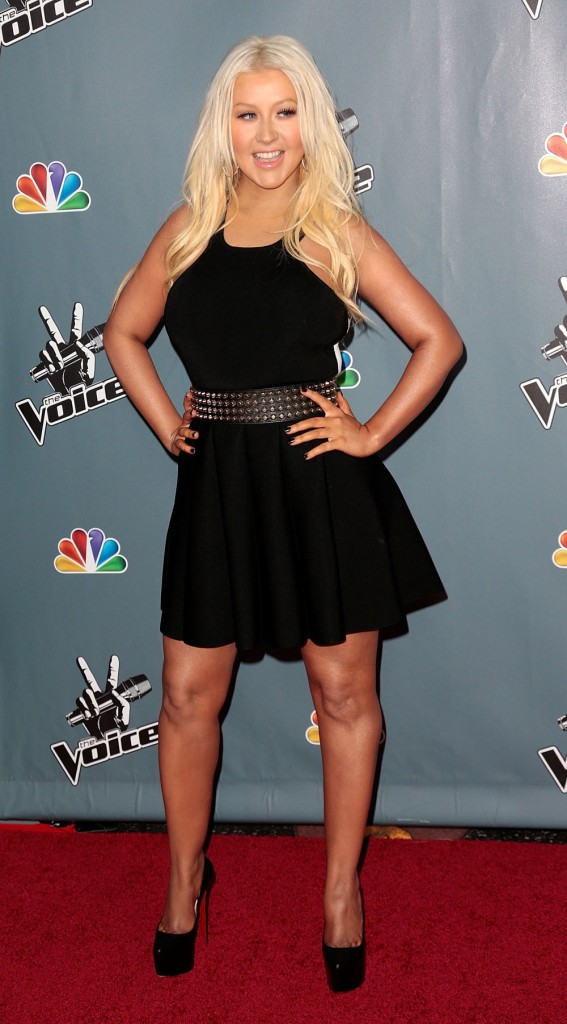 Photo credit: WENN.com